Shenzhen is the city witnessing a Filipino expat's life in China.
Living in the coastal city for 17 years, Mark Gil G. Buenviaje, 37, now sees himself as a "half-Shenzhener."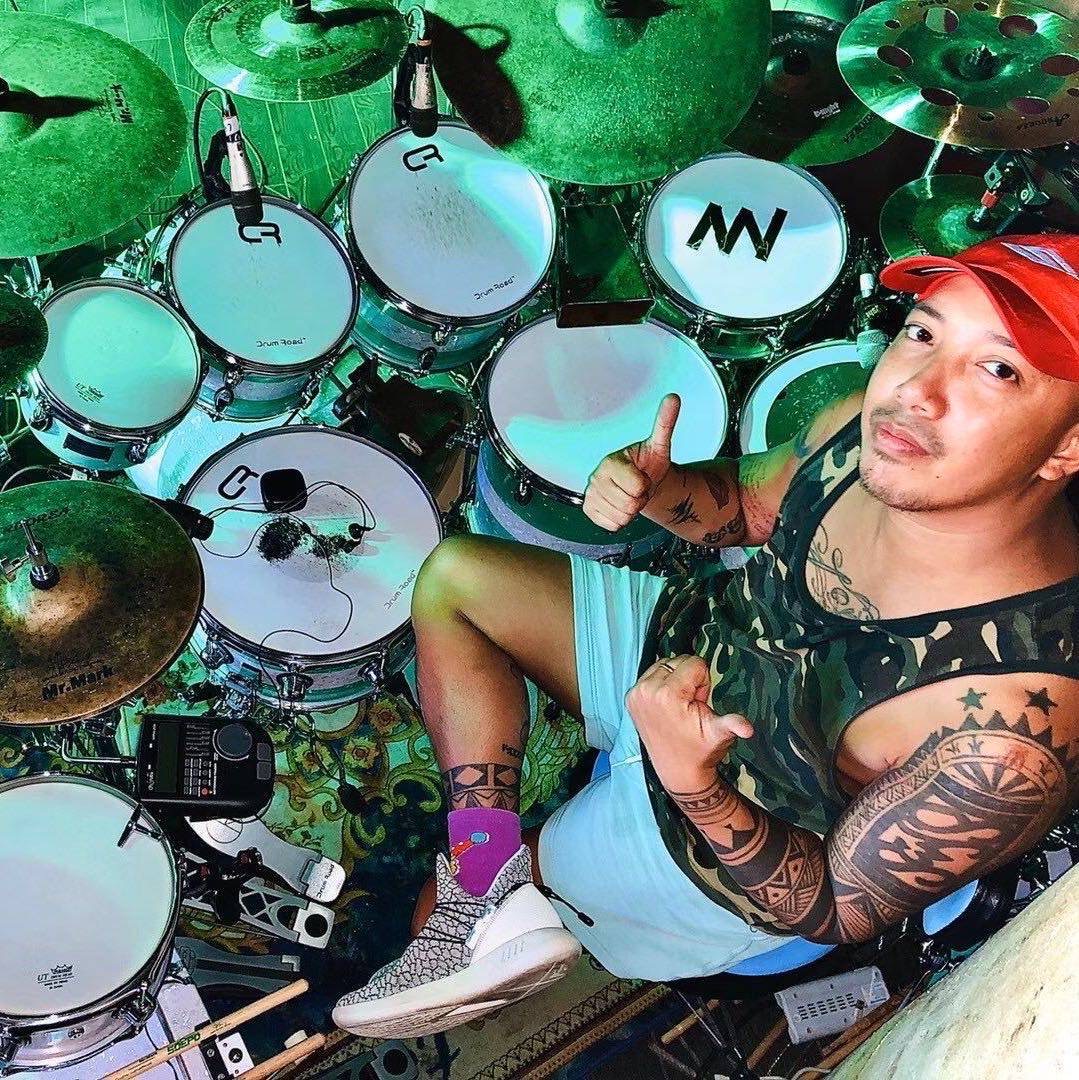 He now plays drums with his band named Brew Bird at The BREW, a bar at Link Central Walk in Futian District, where foreigners and locals meet to chill out and party.
Buenviaje decided to come to Shenzhen because he was selected as a drummer for a band in a local bar at an audition held in the Philippines.
"The longer I live in Shenzhen, the more I appreciate Shenzhen. "I can see the difference [between Shenzhen and other metropolises] — the convenience in Shenzhen. You can see what's really happening here — how Shenzhen deals with the pandemic. It's so organized. I've been fully vaccinated."
Being a drummer runs in Buenviaje's blood. According to him, he has been surrounded by a lot of musicians since he was a little boy. "A lot of my cousins are musicians. My uncle and my grandfather [are also musicians]," he noted. "So no one really taught me. My uncle just invited me to the drums [one day] and I can play."
"Because they fed my mind with knowledge first, like how they play — it's in my mind," he said. "It's easy to learn the basics, the simple ones. The problem is how to get better. Then you need to play and play and ask others."
To Buenviaje, how to apply drumming skills to a live show is even harder. "Some people are really good at practicing [drumming], but when you put them at real work, it's harder for them [to perform]," he said.
"I am doing my best to share my knowledge and experience as much as I can to inspire more people and touch lives," he said.
Finely honed drumming performance is just part of Buenviaje's life.
"Several years ago, I started to do charity events in Shenzhen to raise money for homeless people in my hometown in Manila," he said. "The event, named 'Jam For a Cause,' was held at Enigma Bar in Shekou during its first year and at JUKEBOX in OCT Loft in Nanshan the second year."
"I invited a lot of musicians and artists to get together. People came there to donate," he added.
"I brought the money back to the Philippines and again, I invited friends along with my family to feed homeless people." Buenviaje recalled. "The first year we fed more than 200 homeless people in one day. The next year we offered around 350-400 people with free meals."
Due to the pandemic, Buenviaje was unable to hold an event last year. But thanks to EatForChairty, an online food delivery platform, he can continue his charitable cause. "The platform helped me raise money online so that my 'Jam For a Cause' can carry on smoothly," Buenviaje said.
After the first charity event, Buenviaje made up his mind that he should hold this activity at least once a year.
He thinks this event is good for his family to reflect and complain less about their life.