Dr. Kymmberli Monique-Sparkles Stowe from the U.S. is a keen supporter for volunteer community service and has participated in numerous community activities in Guanlan Subdistrict, Longhua.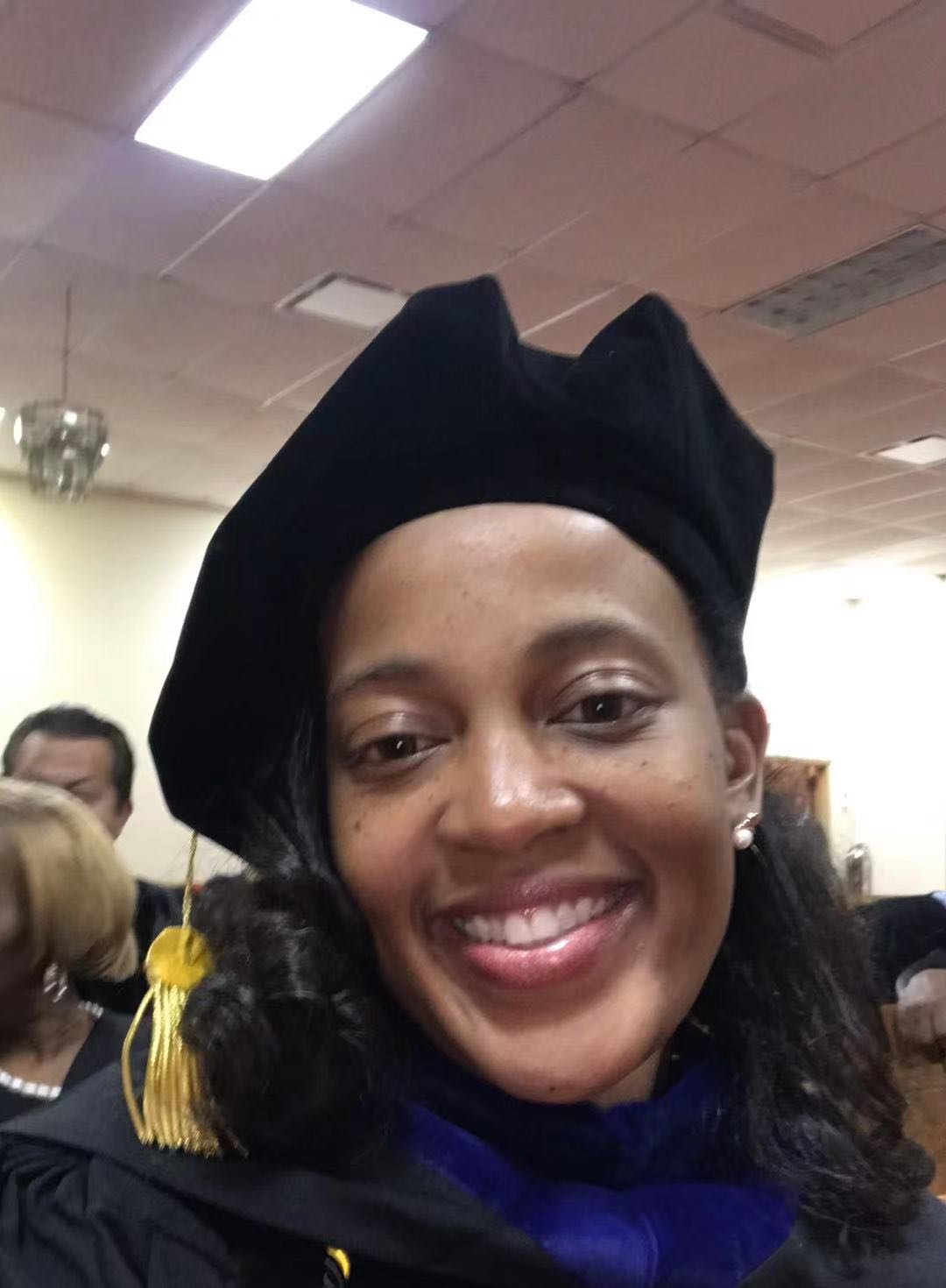 "No matter where you go, no matter what you do, you should always give back, wherever you are, you are in someone else's neighborhood, therefore if you are there, the least you could do is to give back," the active volunteer, referred to as Sparkles by her friends, told Shenzhen Daily.
Back in the U.S., she has her own nonprofit organization, providing counseling services before and after school programs, helping children to stay active and pairing students with the elderly in need. "If you put a sense of responsibility into a child at a young age, they always grow up to know and accept it," she said.
She is also a citizen liaison volunteer (CLV) for the U.S. Consulate General in Guangzhou. "I cover Longhua [District], so all the Americans in that area is under my umbrella," she joked.
Whenever there's an emergency, her fellow Americans would call her, and she would try her best to find the solutions.
Sparkles was deeply impressed by local people's readiness to help. She recalled she once wanted to collect books for kids in need and told a principal in a nearby school, where she teaches boxing and fitness. Then when she came to the school, she saw a room full of books and toys donated by not only her students, but also many other students in the school. One of the students told her the books and toys are for "people like me but don't have these."
"It was the best answer I have heard," she said.
She is also a keen volunteer on coronavirus control, helping people register, and get tested and vaccinated. "Whenever there's a message update on the pandemic, I send it to the groups on my mobile," she said.
She has participated in many activities organized by the Guanlan international social service center and she appreciates the center's work.
"There were always false perceptions or misconceptions [among people]," she said, adding the center has done a lot of work bridging the gaps between expats and locals.
"We would have people from Russia, Italy and America, and we went through a whole PowerPoint of what these countries were about and what they are known for and discuss different things and allow the residents to ask questions," she said.
Organized by the center, Sparkles and her expat friends have visited many places of interests in Longhua with locals and were deeply impressed by a wood museum. She just could not imagine there would be so many interesting stories behind wood furniture. "It reminds me of what my father said: 'Never judge a book by its cover.'"
She hoped the center would organize more activities to connect expats and locals that are fun and creative.
Sparkles got a doctoral degree in sports medicine and was a former U.S. national boxing team member. She mainly teaches sports to children and adults in Guanlan. She also has five master's degrees.