WALKING into Rodolfo Magalhaes' dental clinic in Shekou, you'll see a slogan that says "Smiles: the most popular product imported from Brazil to China."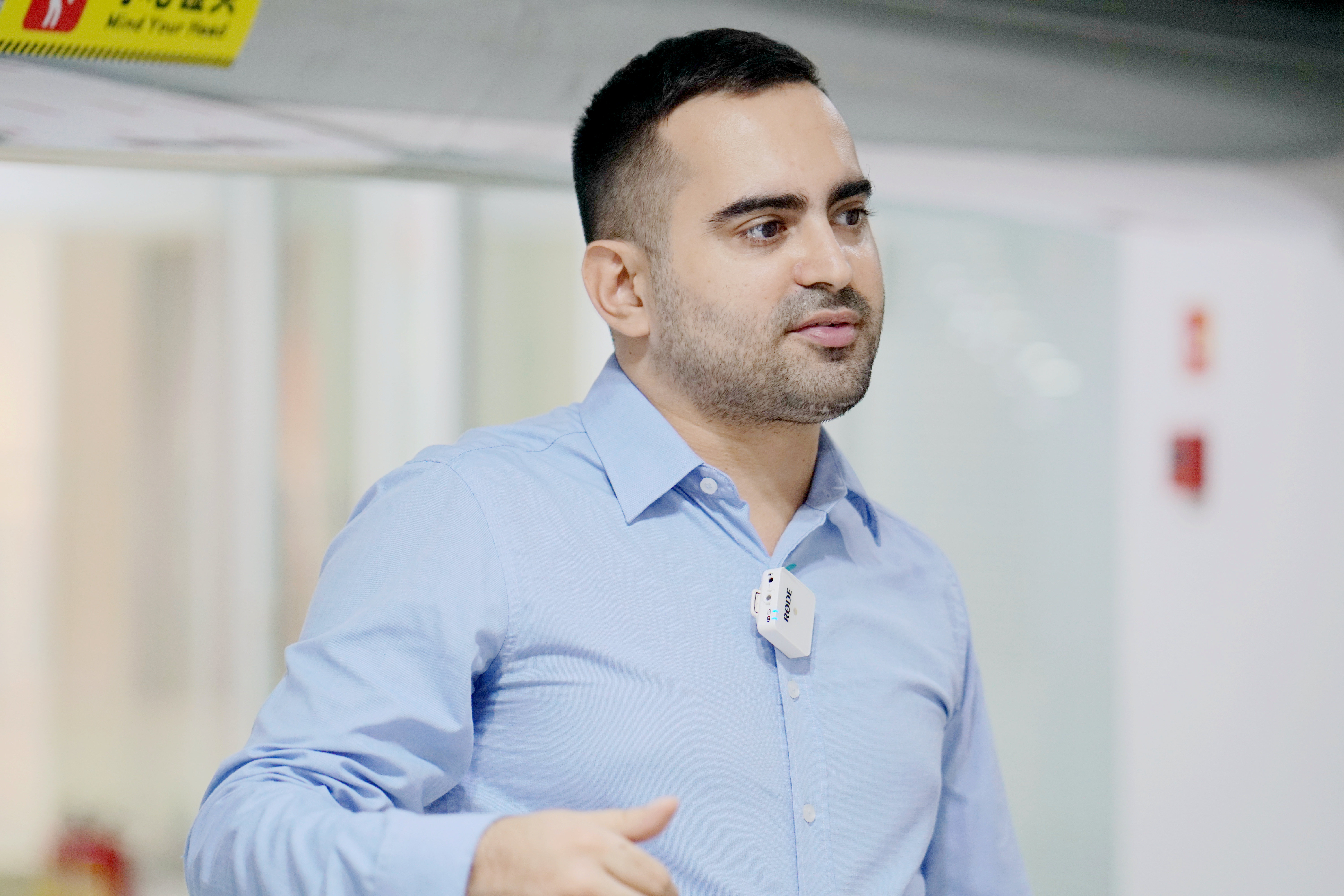 Rodolfo Magalhaes
The slogan is Magalhaes' idea. Magalhaes, the clinic's owner, is an enterprising young Brazilian who brings together Brazilian dentists and Chinese dental equipment in his clinic.
If a patient would like to seek orthodontic treatment, Magalhaes' clinic can provide a 3D digital model of the patient's teeth through a scanner made in China, propose a treatment plan developed by doctors based in Brazil after reviewing the 3D model, and then get Chinese-produced aligners and treatment back in the clinic with the help of local Brazilian doctors.
Magalhaes, who comes from a family in the dental business, started to work with his father in their clinics when he was 12. When he turned 18, he left home to study environmental engineering in university and worked as an engineer after graduation before his father asked him to go back and help with their family business. At that time, his family had 22 clinics and, in a few years, Magalhaes helped his father grow the network to over 200.
Seven years ago, Magalhaes started to consider opening a clinic outside Brazil. He visited the U.S., Portugal, Mexico and other Latin American countries to study their markets. He decided to pay China a visit after he met a friend who already had successful businesses in the country.
"It was an amazing trip," said Magalhaes. "I toured around China in 30 days and made a lot of friends. I started my research, started to understand the differences between the cultures, and I started to be more confident to open here."
After visiting multiple Chinese cities such as Shanghai, Changsha, Zhuhai and Guangzhou, Magalhaes decided to set up his first clinic in Shenzhen. "The environment in Shenzhen is more open," said Magalhaes. "I stayed in Shekou, and I perceived that here is the best place to open up a clinic in China."
Two years ago, Magalhaes moved to Shenzhen and started to look for Brazilian doctors for his clinic. He opened the clinic last year, but the COVID-19 epidemic broke out in China a month later and Magalhaes had to close the new clinic. "I was motivated to open the clinic, very happy," he said. "[So] when the situation came, I cried for a few days."
"I talked with my team, and everybody felt that the city was very protected from the [COVID-19] situation. We perceived that maybe China was a very safe place, and we would win this battle very soon," Magalhaes said.
Magalhaes was right. Four months after the closure, he opened the clinic again, and it's now running smoothly with patients coming not only from Shenzhen, but also from other cities like Shanghai and Beijing.
In the future, Magalhaes said he wants to bring more Brazilian doctors here to expand the clinic and he is planning to open a second clinic in Shanghai.