For Spanish teacher Edcia Alejandra Alcocer Carpio, Shenzhen is a city with everything in one place, a city that has an infinite number of combinations for every taste.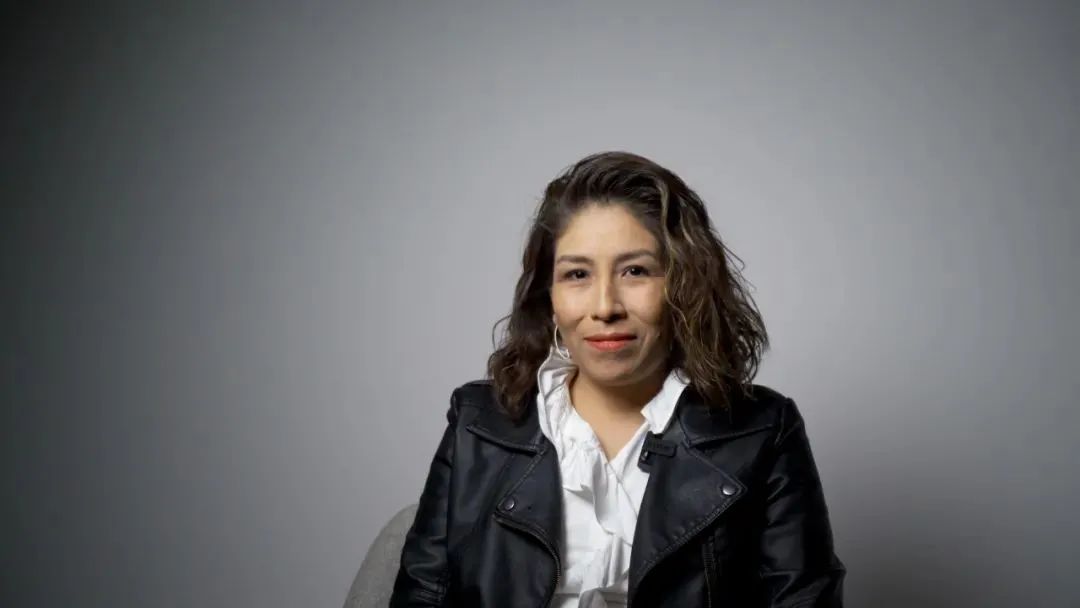 "After a long week of work, one may say: 'I feel tired of Shenzhen, I need a break,' but here we are talking about the nonstop moving of the city. You can't say there is nothing to do in Shenzhen, because there is an infinity of things available for seven days of the week, like a colorful paint palette," Alcocer said.
This lady with a very long name hails from Bolivia, a country located in the heart of South America. "Chinese people have impressed me a lot, because they know my country by the well-known natural tourist site, the majestic Salar de Uyuni, instead of the name of Bolivia. With my basic knowledge of Chinese, I say: bō lì wéi yà, and they don't know exactly where to locate it. However, when I say the Salar de Uyuni, they will exclaim: 'Oh yes! The salt mirror! The salt mirror!'" Alcocer said, "which makes me very happy."
Alcocer comes from a traditional family in a city called Cochabamba in Bolivia. It's located in a small valley with a temperate climate in the center of the country. After graduation, she had a customer service job for an international company, a stable job that people normally take and stay with until they retire.
She had worked in that position for around five years until 2013. Then, one morning, she decided to get out of this routine.
After looking for options and talking to many people, Alcocer knew that at that time many people in her country were coming to China to do business and they were doing well in general. So, she decided to come and try her luck.
"Well, I said, first, I'm going to see what happens as a tourist and to know a little bit and see the methodology one utilizes and the logistics used to do this work," the Bolivian said.
She came to Shenzhen directly in 2013. "When I set foot in Shenzhen, after a short stay in Hong Kong, I was impressed by the technology, and how new and clean Shenzhen was, although Shenzhen in 2013 was not as developed as it is now."
She stayed here for several months, visiting different places and researching business themes. She really liked Shenzhen and China in general and returned several times afterwards. But in the end, she didn't do business. "I didn't have enough knowledge on this subject to make a market analysis and I didn't want to take the risk," Alcocer said.
Still, after many twists and turns, including one time working for a short period in Shenzhen, Alcocer moved to the city in August 2019 for a Spanish teaching job and has stayed here ever since.
Alcocer works with primary school students, from first to third grade. She really enjoys working with young children. Due to cultural differences, she experienced a very hard blow on sentimentality because Chinese people do not greet or say goodbye to each other as warmly as those in her country or in Latin America in general. She also missed her family and the food of her country a lot.
"Working with primary school kids has helped me a lot because they give me that sincere human warmth with a smile, a hug, showing their affection for me and making the lack of family love and care more bearable," she said.
Living in China has really changed Alcocer's perspective. "In school, or the general knowledge we had about China, was the capital Beijing; the famous pandas; people grow rice; they wear the big harvest hats. And we didn't know more. The reforms started by Deng Xiaoping without doubt opened and changed China totally."
"What it said in the textbook and what I encountered in China were totally different. And I said: 'God, this isn't what I was told! This wasn't in the book,'" she said.
She loves living in Shenzhen very much. "There are very nice contrasts in Shenzhen. It's a very diverse and dynamic city. Shenzhen is very advanced in terms of technology. Everywhere you go is clean, everything is new. At every moment you find new renovations and new constructions. At the same time, there are also places with nature where you can spend a tranquil weekend. You don't have to travel several hours to enjoy hiking or a picnic. Everything is accessible."