The first thing most people think about when seeing a pile of old magazines or empty soda bottles at some corner of their homes would probably be dumping them without a second thought. But to Lozach Katell, those "wastes" are the inspiration and raw materials for making earrings.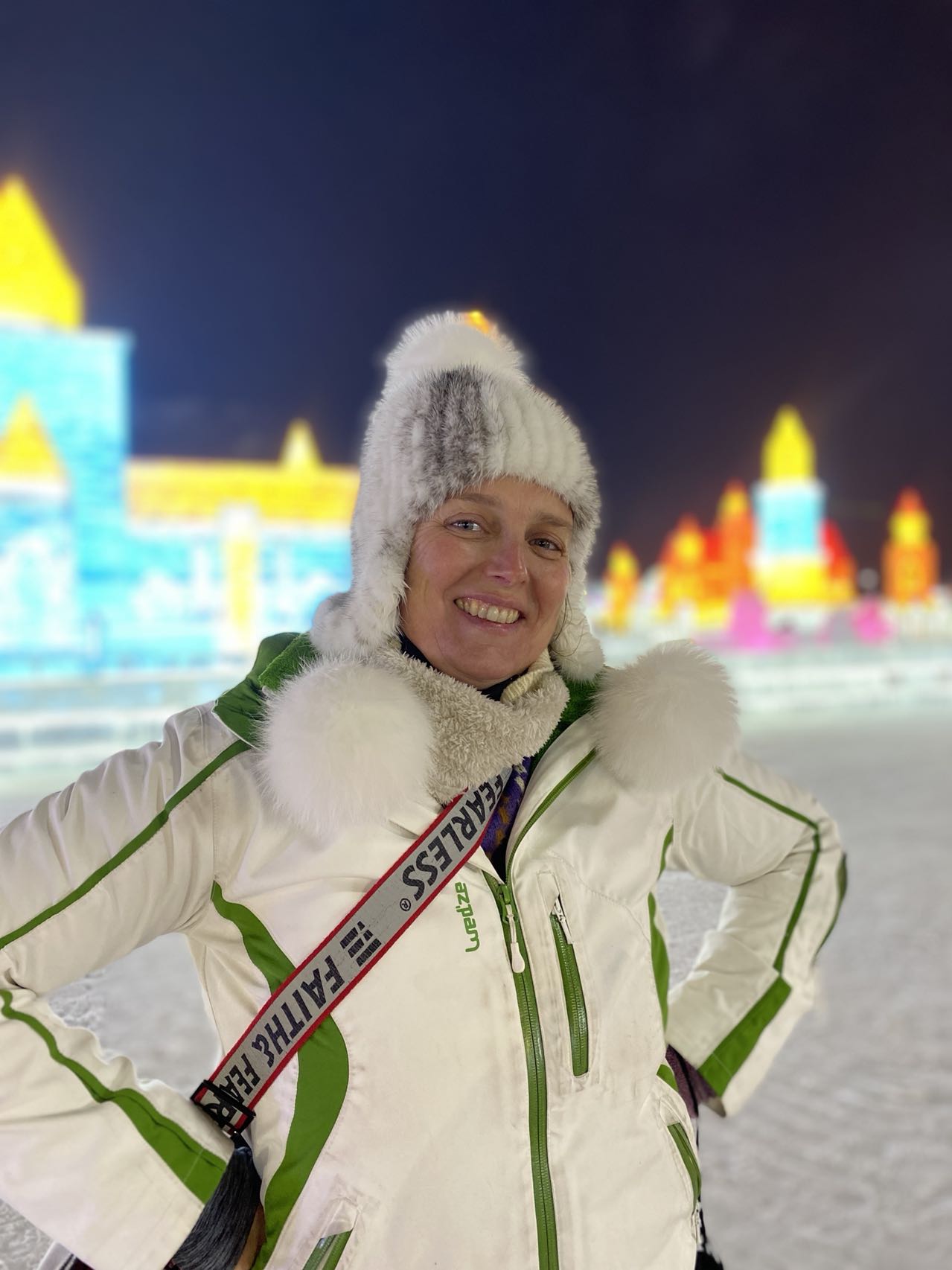 Lozach Katell

The Frenchwoman told Shenzhen Daily that before moving to China, she was a social worker in France. "I started my work [designing and making earrings] after living in China. I followed my husband here, so I have more time to do things I like," she said. Katell and her family came to Shenzhen a year and a half ago after living in the city of Wuxi, Jiangsu Province for five years.
Katell has developed many art-related hobbies since she was a little girl. "I like photography, I like to write, I like to paint and draw, and now I'm experimenting earrings," she said.
"I use all of the things I can find around me [as materials] such as detergent bottles. All are plastic. I also use coffee pods. I used a lot of newspapers and magazines before because they are very colorful. What I like is colors. When I see colors [I like], I cut papers from the magazines."
Katell added that the reason why she likes using plastics in her craft lies in the material's ability to change colors in different lights. "If it is sunny, the material will become very shiny. A pair of blue earrings can change totally – it becomes transparent in the sun."
Natural elements are also very conspicuous in Katell's creations. Giving a closer look at her creations, one can easily tell many pairs of earrings are in shapes of flowers and trees and some are even made of seashells, another material Katell favors.
"I also like to go to the beach to find some seashells and glass washed ashore. I also made some jewelry using them," Katell said.
According to Katell, most of her orders are from individuals. She has also brought her designs to some markets where she had her own booth to promote her earrings.
"Some people who know me can contact me [to make an order]. I would like to create a lot of different styles and to be able to show and to counsel. If a customer likes a theme like flowers, Chinese New Year or Halloween, I can try to think about it and create what an individual wants," she said.
Katell's handmade earrings are definitely not on a fast fashion track. "I don't like selling my products online because people just ask you to do something very quickly. If it is not finished on time or exactly, [they will complain]. I cannot guarantee it is the exact creation [he or she wants]. I can do something unique and I want to create something, not just copy an idea," she said.