Chinese landscape paintings created in the 1960s-1980s by Guangdong artist Lin Fengsu (1939-2017) are on display at the "Mountains of My Own" exhibition at the Guan Shanyue Art Museum.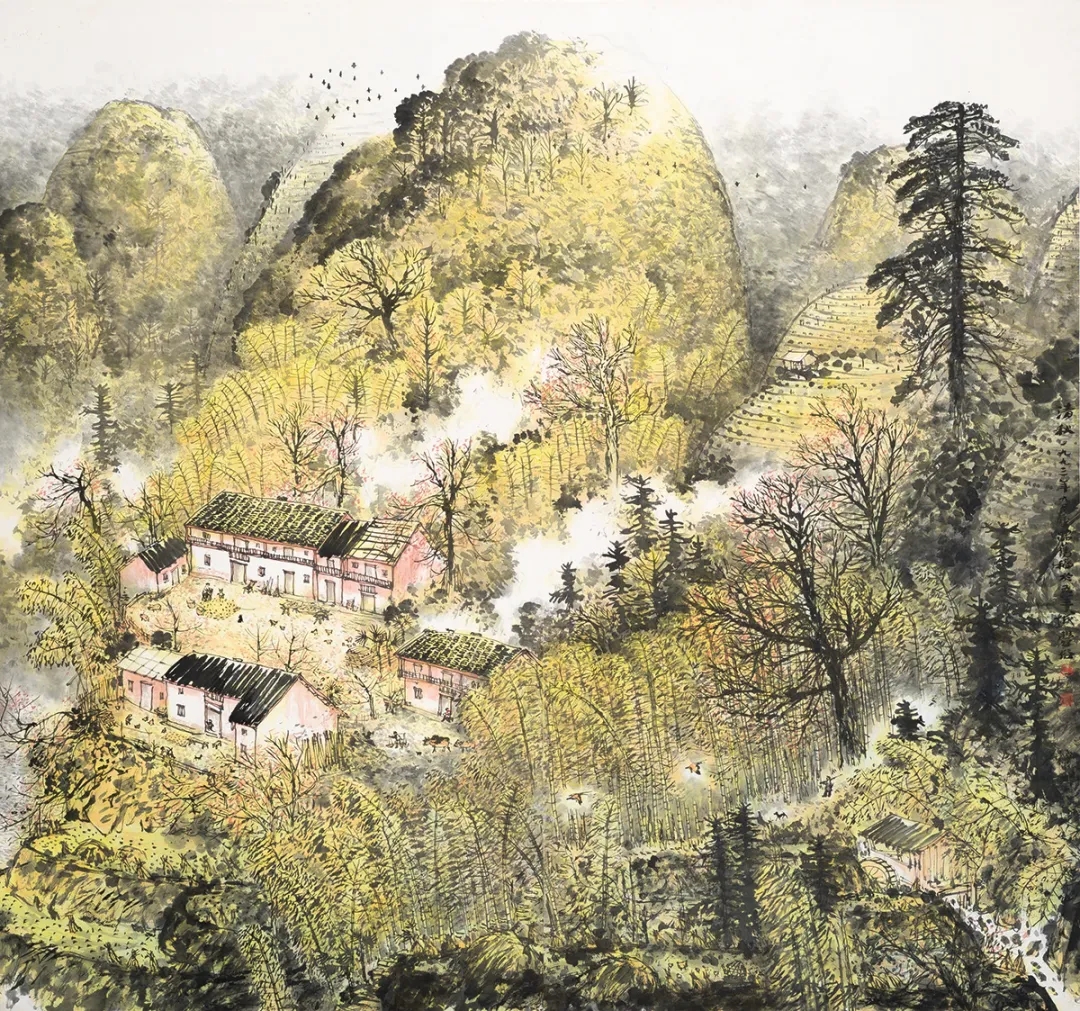 Born and raised in Chao'an County in Chaozhou City, Lin lived most of his life in Guangdong's rural areas before becoming an instructor at the Guangzhou Academy of Fine Arts in 1981. After graduating from the academy in 1964, he had worked in a cultural hall in Huaiji County in Zhaoqing City for 10 years, where in 1972 he created his famous paintings, "New Field in Stone Valley" and "Holiday in Commune." Living in the mountainous Huaiji County gave Lin much inspiration for painting field scenes, mountains and trees. The two paintings, featuring farmers cultivating fields in a greenish, mountainous area and commune workers riding bicycles under flamboyant flame trees respectively, brought Lin to the fore as a unique Chinese painting artist.
From 1975 to 1981, Lin moved to work in another cultural hall in Zhaoqing City. During 1977 and 1978, he traveled in Hunan, Guizhou, Shaanxi, Sichuan and Yunnan provinces to paint landscapes and the lives of locals. This experience helped Lin learn more about painting landscapes with various topographic features.
Lin had been instructed by Lingnan painting masters Guan Shanyue and Li Xiongcai, but he didn't limit himself to traditional Chinese painting techniques; instead, he was adept at experimenting with various colors and infusing modern visual languages.
The exhibition may end in late February or early March.
Booking: WeChat account "gsyart"
Venue: Guan Shanyue Art Museum, Futian District (福田区关山月美术馆)
Metro: Line 3 or 4 to Children's Palace Station (少年宫站), Exit B