American Catherine Mason first came to China in January 2020, right before the Spring Festival in Beijing. She was shocked to see that almost everyone was preparing for the most important day in China.
"There were almost no cars on the street and almost everything closed down," she said.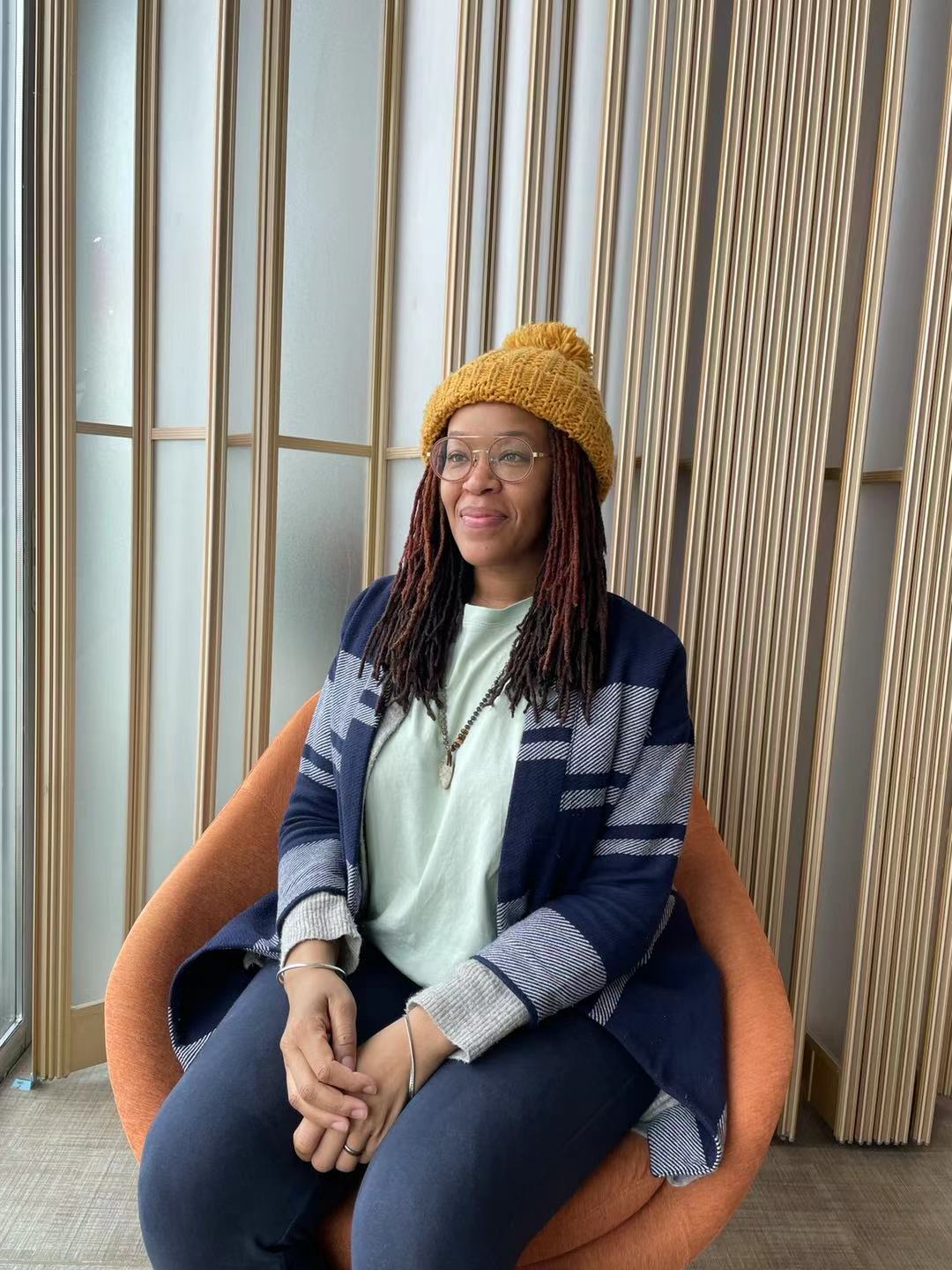 Mason and her husband came to Shenzhen in August 2020. In 2021, they were invited by one of their neighbors for their first Spring Festival in the city. "We enjoyed the park-view dinner and fireworks, and just relaxed," she said.
This year, the most impressive festival activity Mason took part in was writing Spring Festival couplets during an event organized by the Guanlan international community.
"I really loved it – it was so cool. I like handwriting, coloring and calligraphy, and I am actually practicing English calligraphy. So, when I heard about this, I was really excited to do it," Mason said. "The teacher who taught us writing Spring Festival couplets was just really awesome.
Another festival activity she liked was making "tangyuan," or rice dumplings, which is typical food for the Lantern Festival. "I made that with some children at school and I really enjoyed it," she said.
Mason talked about her stay in Shenzhen and said, "People here are so professional, so happy and welcoming. I also enjoy the outdoors, the different mountain ranges here and its closeness to the water." The city is different from her hometown in Atlanta in the U.S.
Mason began her teaching career in Atlanta years ago. As a Montessori teacher, she was impressed by the family aspect in China, which she thought was quite different from the U.S. "I see a lot of grandparents, aunties and even uncles drop off the kids at school. In the States, grandparents may live with children, but they don't come to school so often," Mason said.
She thought, however, U.S. and Chinese parents have much more in common than their differences. "When it comes to schooling, all the parents are the same – wanting the best for their children," she concluded.