A new exhibition of 140 relics excavated from the underground chambers of Jingzhi Temple and Jingzhongyuan Pagoda in Dingzhou, Hebei Province is being held at the Nanshan Museum through June 5.
Archaeologists found more than 800 pieces including sarira, frescoes, porcelains, silverware, glassware and silk products from the underground chambers in 1969. The exhibits are mostly from the Northern Song Dynasty (960-1127) or earlier.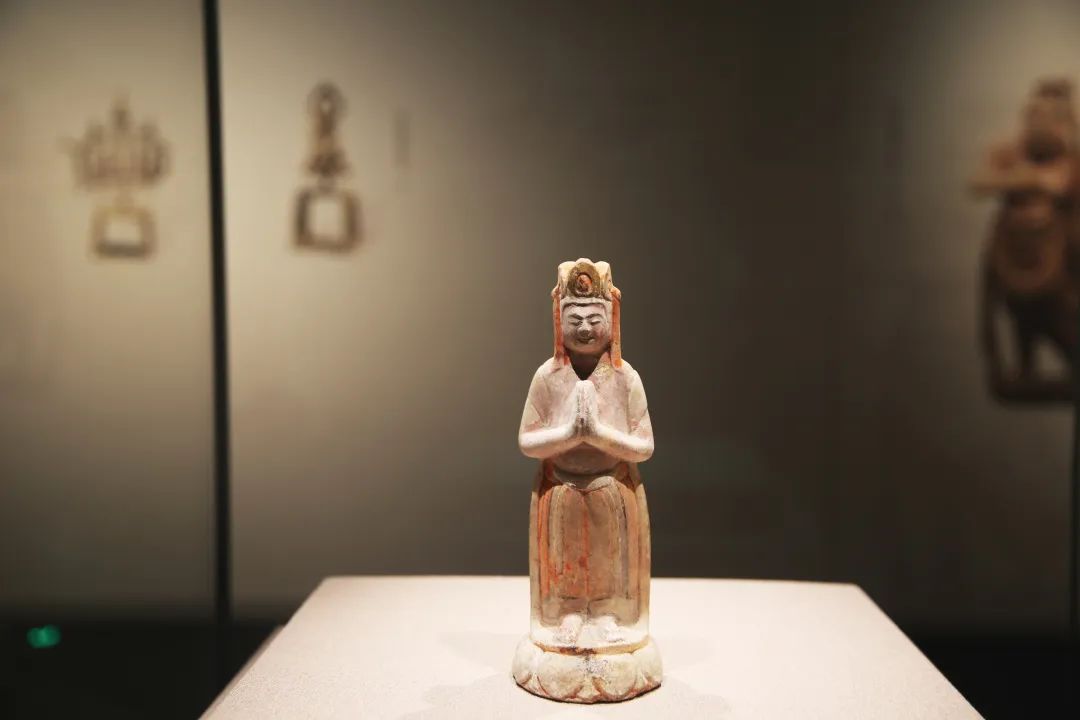 A Bodhisattva figu rine. Photos from Nanshan Museum's WeChat account
The underground chamber of Jingzhongyuan Pagoda was built in 995, while the one of Jingzhi Temple was built in 977. They were built for enshrining sarira, usually referring to pearl or crystal-like objects that are purportedly found among the cremated ashes of Buddhist spiritual masters. Buddha's sarira are traditionally enshrined inside a pagoda.
At the exhibition, visitors can admire various gold caskets, bottles and pagoda-shaped containers for keeping sarira, many of which bear exquisite carving patterns. Imposing or elegant Buddhist statues, in bronze, stone or wood, from the fourth century to the 12th century, were also found in the chambers, placed there to guard the sarira, showcasing the long Buddhist history in Dingzhou.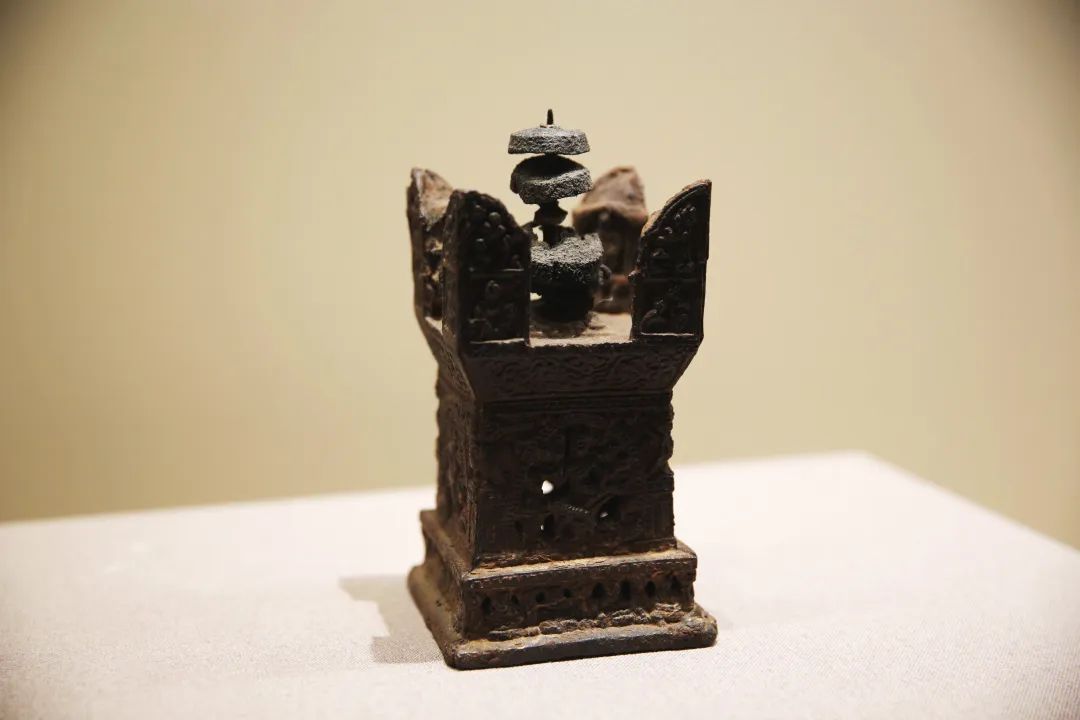 An iron Ashoka stupa.
Hebei Province in North China is considered one of the birthplaces of Chinese civilization. Dingzhou was an important city centuries ago where Zhongshan State in various dynasties was located. The underground chambers of Jingzhi Temple and of Jingzhongyuan Pagoda are highly valued by archaeologists as they reflect burial practices and underground chamber architecture. The unearthed cultural relics also showcase the glory days of Dingzhou's craftsmanship in porcelain and metal.
At the exhibition, exceptionally fine white porcelains reflect the superb craftsmanship in Dingzhou. Among the five great kilns of the Song Dynasty, Ding kilns are the only ones to produce white porcelain, which made them famous in their time. The white porcelains are opaque and bland and are decorated with imprinted or engraved patterns.
Dates: Until June 5
Booking: WeChat "nanshanmuseum"
Venue: Nanshan Museum, Nanshan District (南山区南山博物馆)
Metro: Line 1 to Taoyuan Station (桃园站), Exit B