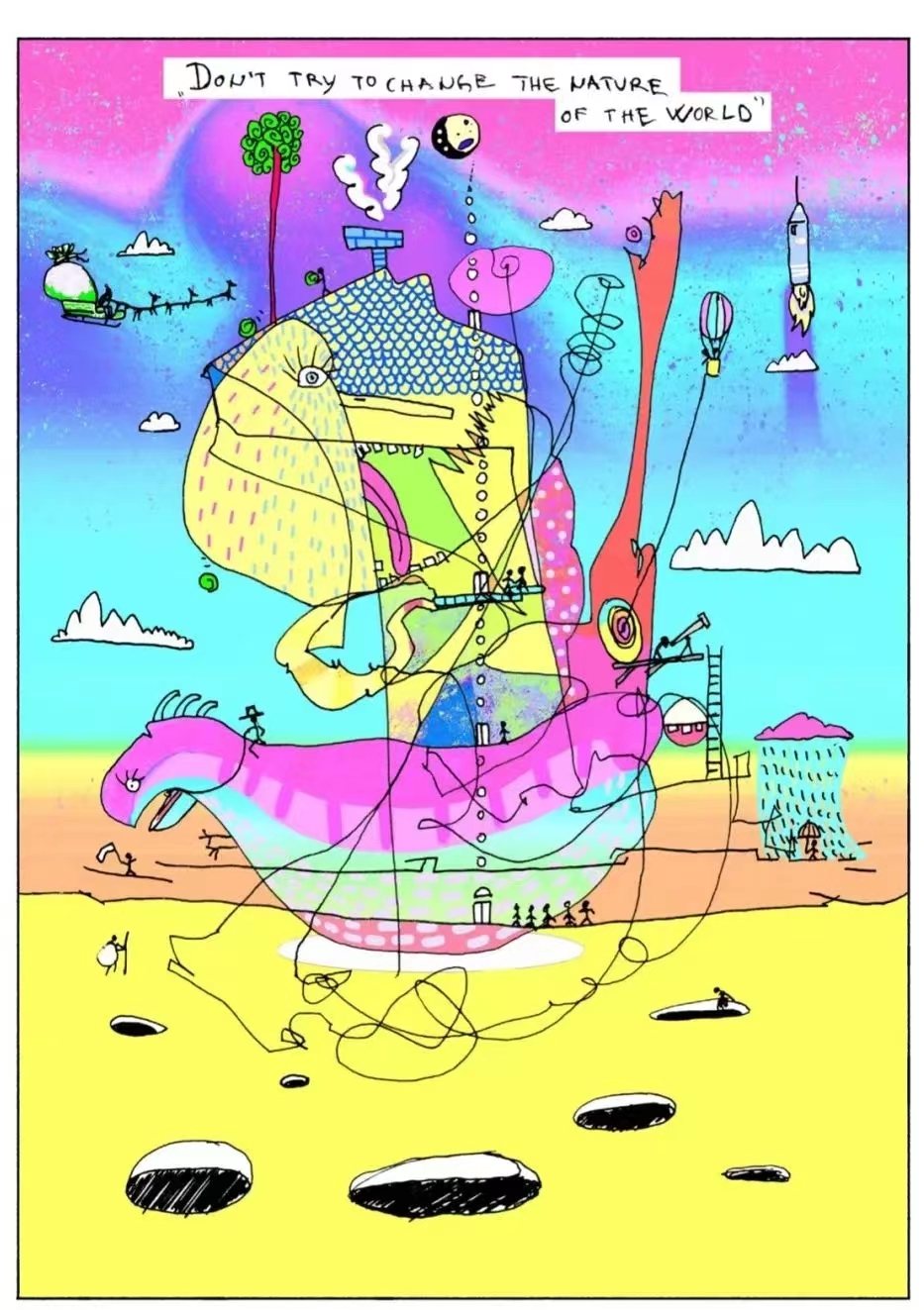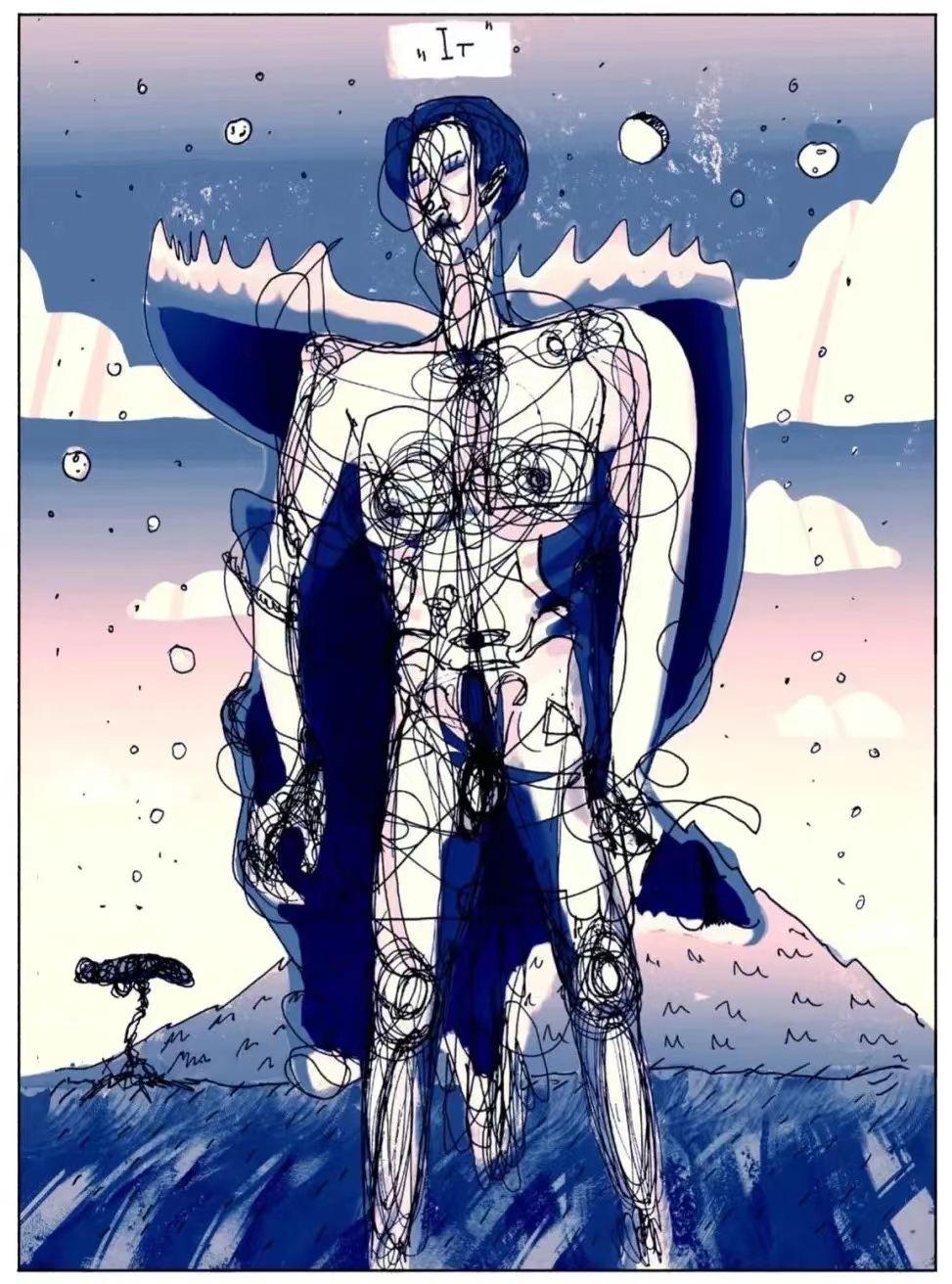 Marko Stupar's paintings are on display at Se Gallery. Photos from Se Gallery's WeChat account
Serbian artist Marko Stupar is exhibiting prints of his digital paintings at the "Transformation" exhibition at Se Gallery in OCT-LOFT.
Stupar is interested in all art forms, and from his experience, the key element that unites all art is pure, raw energy, an impulse we all have. For him, the nature of art allows him to overcome barriers that occur every day in dialogue, and directly strikes the point, shifting viewers' reality and relocating them to a different dimension.
In recent years, Stupar has focused on the transformation of unrestrained, pure energy, into ideas and creations, with high psychological and practical value, a transformation through release, and depression of thoughts into specific, formed messages that are used to communicate and stimulate viewers' imagination.
"Before becoming digital prints, the paintings were made with a pen on paper, and later colored and distilled digitally on Photoshop," said Stupar.
"In my experience, the pen as a drawing tool is one of the most honest tools when making art, when we use its limitations for a positive effect, as there is no removal of accidental strokes, and that single limitation, when welcomed and accepted, leads into a release state, where 'flow' can be achieved, letting all energy out, at first subconsciously and later consciously led to take its form. Color is there to enrich the initial idea and show it from a different angle or even change its meaning, to some extent," he added.
"One of the ways we can look at these illustrations would be to put them into a category of the expressionist movement in their essential structure, with strong symbolic elements, later affirmed with words in their title," said Stupar.
"Topics vary from depictions of imaginary worlds to different views of certain concepts and ideas, as well as social comments and messages that have a purpose to make us aware of various cultural phenomena," he added.
Dates: Until July 11
Hours: 11 a.m.-6 p.m., closed Mondays
Booking: 177-2781-0029
Venue: Se Gallery, Building A2, North Area, OCT-LOFT, Nanshan District (南山区华侨城创意文化园北区A2栋色界画廊)
Metro: Line 2 to Qiaocheng North Station (侨城北站), Exit B