Liangmaocun in Gankeng Community, Longgang District, was named after Hakka summer hat, which reads Kejia Liangmao (客家凉帽) in Chinese. Historic materials showed that the craft of making bamboo hats has a history of over 200 years.
Zhang Guanxian, an inheritor of Hakka summer hat craft, recently introduced the craft to Shenzhen Evening News at the craft inheritance base in Liangmaocun.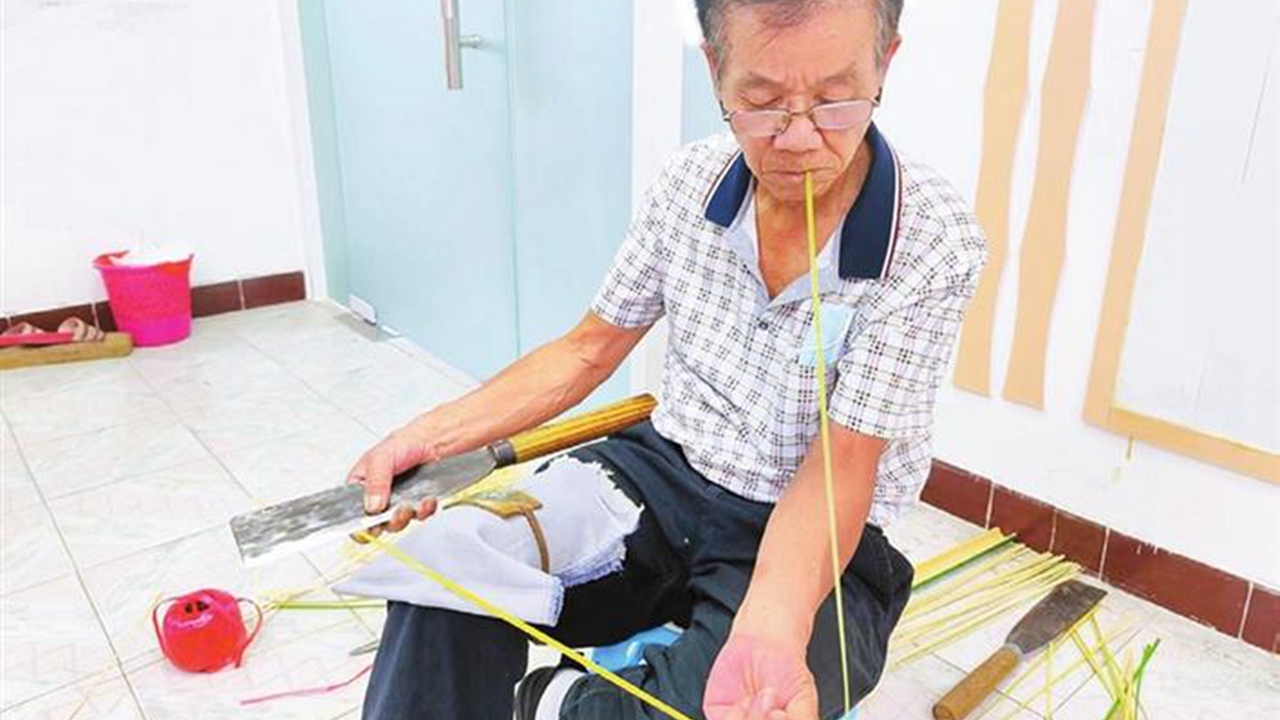 Zhang Guanxian, an inheritor of Hakka summer hat craft, makes a bamboo hat. Zhu Ji

Zhang started to work as an apprentice at a hat factory in 1972, and now he has been working in the field for 50 years. "It needs at least a few years to get the hang of it," Zhang said.
According to Zhang, one of the secrets to make a good-quality Hakka summer hat is to check on weather condition.
In general, summer with ample sunshine is a good time to make such a hat because a lot of direct sunlight contributes to the rapid solidification of pigments.
However, rainy seasons will create the perfect environment for mold to grow on bamboos. During this time, bamboo must be put in storage and get baked using electric heaters to avoid more moisture.
The structure of Hakka summer hat seems simple, but the complete process takes 33 steps. The success of each step depends on the experience of craftsmen. For instance, craftsmen could use knife to cut out bamboo strips with a difference of no more than 1 millimeter purely by intuition.
Now, fewer people wear the bamboo hat as an effect of urbanization where more people are freed from the farmland. Zhang thus said he is afraid the craft may be lost from his generation.
Luckily, in recent years, the government has introduced the concept of intangible cultural heritage into the causes of inheritance and development so that the Hakka summer hat, as a cultural intellectual property of Longgang District, can be inherited through more means.
Zhang now has two apprentices. In addition, the craft is being promoted at schools in Longgang. "Children fancy the hat," Zhang said.
Hakka hats will also be displayed at an exhibition showing the achievements of the 30th anniversary of the establishment of Longgang District, said the report.