Long-time entrepreneur Javier López from Spain boarded a plane and landed in Shenzhen for the first time in 2012, as the southern tech hub had everything he was looking for. And in early 2020, he moved to the city permanently.
López previously had a company in Spain which manufactured diving flashlights. Now, he is the CEO of LA NAO (Shenzhen) Business Service Co., which provides services such as product research and auditing for clients outside China. Two years ago, he also launched a digital marketing service for Chinese companies with the brand 8wasai.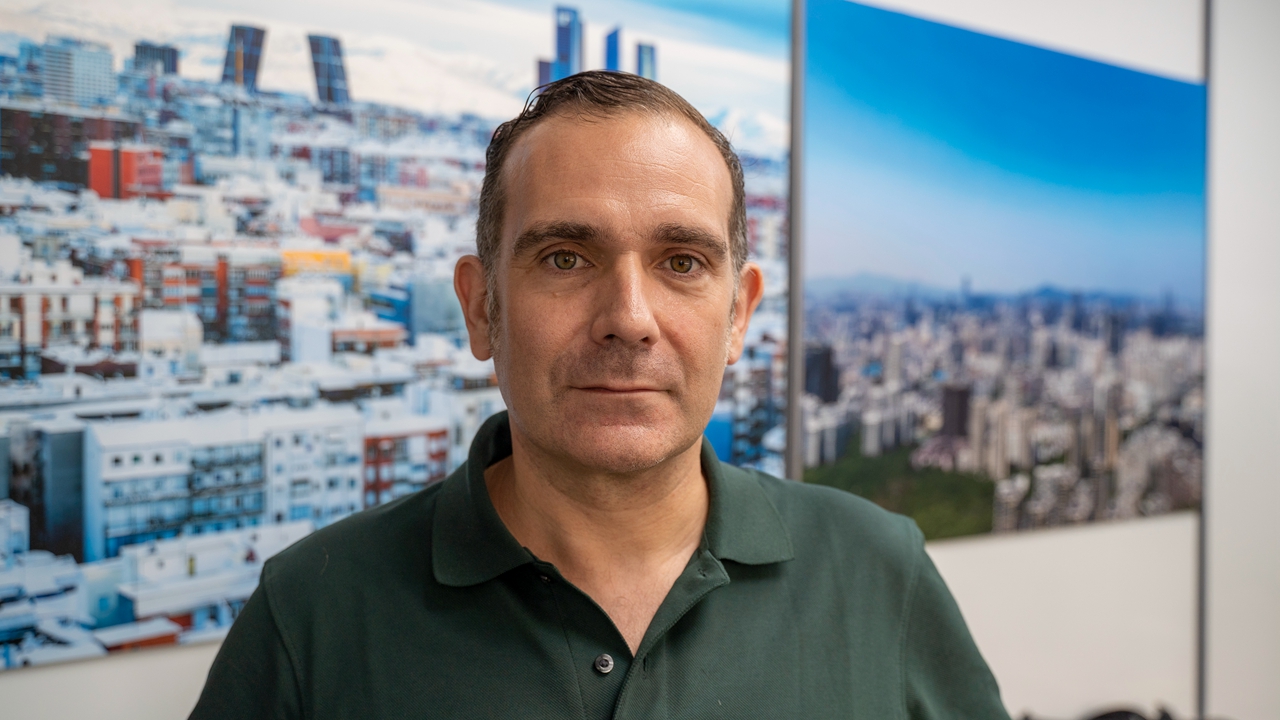 Javier López

"A lot of times I needed electronic components, batteries, etc., and I was always looking for better alternatives, not only in terms of price, but also technology. I searched for them on several websites such as Alibaba and EC21, and I saw that everyone who offered the products that I was interested in was in Shenzhen. I didn't know what Shenzhen was at that time, but I said to myself: 'I have to go to Shenzhen.' So, I made a list of several companies I wanted to visit, got on a plane, and arrived at Bao'an airport," López recalled.
The first trip went well and he was very surprised by the city's industrial development. "Back then, Shenzhen was not the technological powerhouse it is today. It was an industrial powerhouse. There was a lot of manufacturing going on, such as plastic injection molding and machining. Today, Shenzhen focuses more on technology companies with high added value," the entrepreneur said.
From the moment he set foot on Shenzhen, he felt he was part of it. "I felt very welcome, and I made it my own. I liked coming here because I could see that the things I did for work when I came here had advanced a lot. Shenzhen in 2012 was totally different from Shenzhen today," López added.
López came to Shenzhen frequently after he sold his company in Spain in 2010 and dedicated himself to developing other projects. His wealth of experience had people from Spain and Germany hiring him to do projects for them. Generally, all the technology and suppliers he needed were in Shenzhen.
López was very comfortable going back and forth, but this was not practical in the long term because every time he came, he had to stay in a hotel for a long time. "So I said: 'Well, I have to come and live here,'" he said.
In 2008, López established the company LA NAO in Hong Kong. However, with the pandemic making mobility between Hong Kong and Shenzhen difficult, he opened LA NAO's Shenzhen branch in 2021.
López's company serves like a communication bridge linking customers in other parts of the world with factories and services in China. According to him, people now ask for more elaborate and technologically advanced products.
"Previously, they asked for very simple products, and now they are asking for more complex ones, for example, humidity sensors for agriculture related to IoT (internet of things) or agriculture drones. Now, they are asking us for exoskeletons, which are like a kind of robot that goes on the outside of a person and allows that person to pick up a load of 50 kilos. It turns you into a kind of robot," López said.
In addition to providing product research and auditing services, the Spanish entrepreneur is focusing on digital marketing services for Chinese companies.
"Two years ago, it dawned on me that Chinese companies have great products, but their marketing is not that good. There are many reasons for this. One is that they don't master the language codes, which don't mean languages like Spanish or English. Communication is much more than a language. And it costs them a lot. They don't have access to some platforms like Facebook or Instagram; Or, even if they do, if they are not used to them, they don't know how they work," López explained.
With that in mind, López created the brand 8wasai together with another Spanish company called MBO Agency to launch a marketing service for Chinese companies. MBO Agency has a rich experience of digital marketing and has provided service to famous companies like Huawei Spain.
So far, they have helped several Chinese companies improve their online marketing. "We collaborate mostly with companies that sell products online, for example, a company that sells lights for indoor horticulture and batteries used outdoors. More and more people realize that they need these kinds of services," said López.
"Shenzhen is an advantaged place to do business. At this point in history, it's one of the places where we need to be. It's important to be in Shenzhen. Really, there are very few companies that don't depend in one way or another on China's manufacturing capabilities," López said.
For him, the logistics of the Guangdong-Hong Kong-Macao Greater Bay Area (GBA) are among the best in the world, not only at the courier service level, but also at the port level with its ports in Yantian, Shekou and Hong Kong.
"You can send a package to anywhere in the world within 48 hours at a super reasonable price. If I try to send a package from Spain to here, it will cost me seven times of the cost from Shenzhen to Spain," López explained.