Ukiyo-e woodblock prints by renowned Japanese masters, including Katsushika Hokusai, Utagawa Kuniyoshi, Utagawa Hiroshige and Kitagawa Utamaro, as well as immersive multimedia screens, will take visitors back to the Japan's Edo (1603-1868) and Meiji (1868-1912) periods.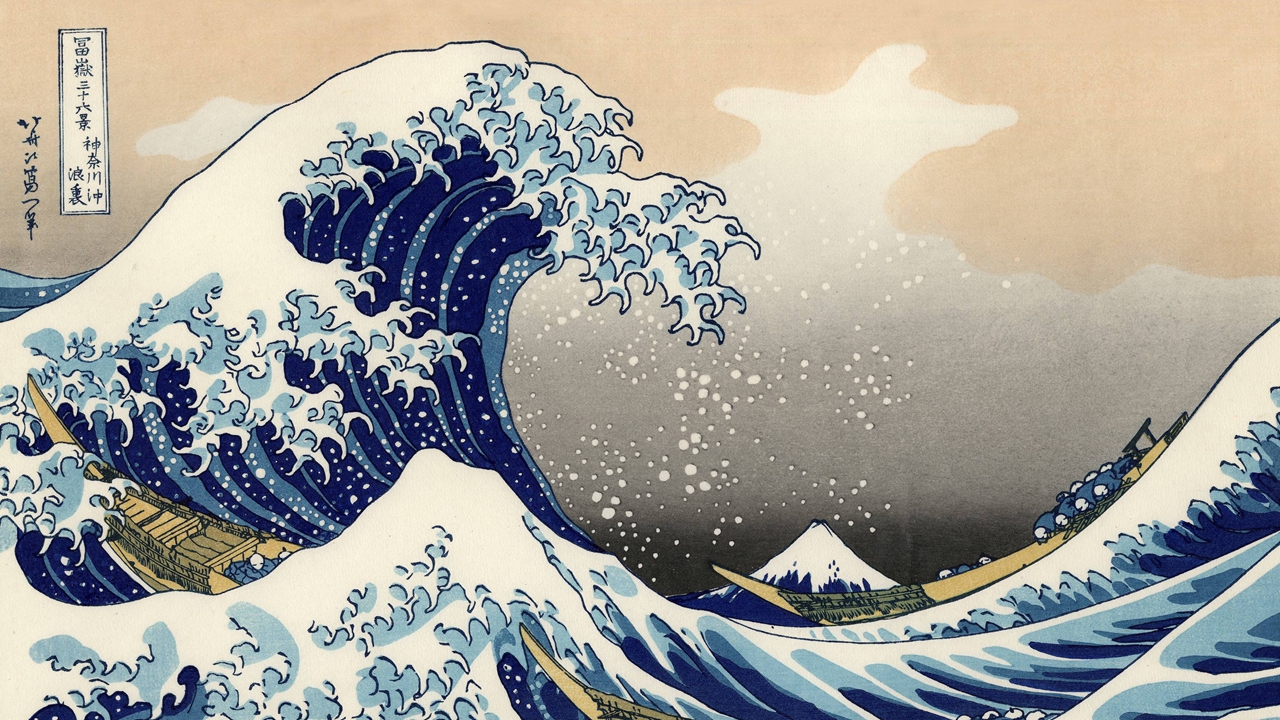 Katsushika Hokusai's "The Great Wave Off Kanagawa." File photos

Visitors can admire internationally iconic pieces, such as Hokusai's "The Great Wave Off Kanagawa" and "South Wind, Clear Sky" from his "Thirty-six Views of Mount Fuji" series and some prints from Hiroshige's "Fifty-three Stations of the Tokaido" series. Both artists were prolific and their romantic landscape prints were a source of enlightenment for Impressionism in the West.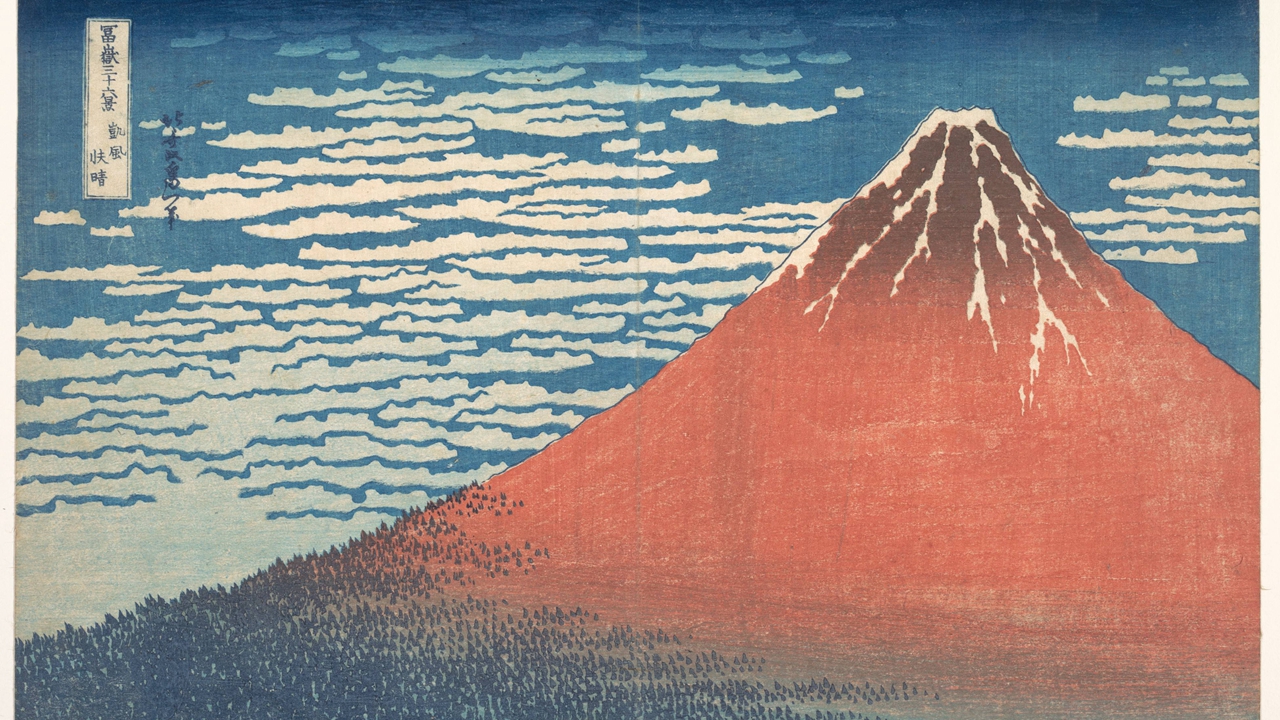 Katsushika Hokusai's "South Wind, Clear Sky."

Hokusai's much-celebrated series "Thirty-Six Views of Mount Fuji" is a tour-de-force that established the popularity of landscape prints, which continues to this day. Among Japanese artists, Hokusai was an early experimenter with Western linear perspective, and transformed ukiyo-e from a style of portraiture focused on actors and courtesans into a much broader style of art that focused on landscape and animals.
A print from Katsushika Hokusai's "Thirty-six Views of Mount Fuji" series.

Scholars have observed that Hokusai's obsession with Mount Fuji was tied to his personal quest for immortality. The artist felt his artwork would transcend the divine, if only he could live long enough. He wrote that "at age 110, every dot and every stroke will be as though alive." Although he only lived to the age of about 90, his works have achieved true immortality through their widespread recognition.
Hiroshige excelled in evoking a human touch to the landscapes, with their varying seasons, times of day and weather events, compared with Hokusai's bolder style. His early work of narrow, vertical landscapes picturing thatched houses nestled between cliffs and vignettes of birds perched on flowering branches shows the influence of Chinese scroll painting as well as the previously dominant Kanō school of Japanese painting. Partly inspired by Hokusai's popular "Thirty-Six Views of Mount Fuji," Hiroshige took a softer, less formal approach with his "Fifty-Three Stations of the Tokaido" completed after traveling the coastal route linking Edo and Kyoto.
Literally meaning "pictures of the floating world," ukiyo-e refers to a style of Japanese woodblock print from the Edo to the Meiji periods. The glorified life of "seeking pleasure for the moment" was well expressed in ukiyo-e. Portraits of famous theater actors and beautiful geishas and courtesans in fashionable accessories and garments, as well as pieces depicting erotic scenes and gorgeous landscapes, were made accessible to a mass audience in the form of inexpensive prints and illustrations.
A print by Kitagawa Utamaro.

Fine achievements by other ukiyo-e masters are also highlighted in the exhibition. Utamaro's signature prints were large-headed portraits of seductive women with smooth and tender skin. Kuniyoshi established his fame as the designer of warrior prints; he also produced landscapes, frequently utilizing Western perspective technique.
Dates: Until Oct. 16
Hours: 10 a.m.-9:30 p.m.
Tickets: 99-119 yuan
Venue: Art Center, China Resources Tower, Nanshan District (南山区中国华润大厦美术馆)
Metro: Line 2 or 11 to Houhai Station (后海站), Exit G