High-definition videos of three operas staged on Lake Constance during the past Bregenz Festival in Austria will be screened.
Founded in 1946, the festival is famous for its extravagant and impressive stage on the lake and has developed into an internationally acclaimed cultural event. The floating stage, named Bregenz Opera House, or the Seebühne, was prominently featured in the 2008 James Bond film, "Quantum of Solace."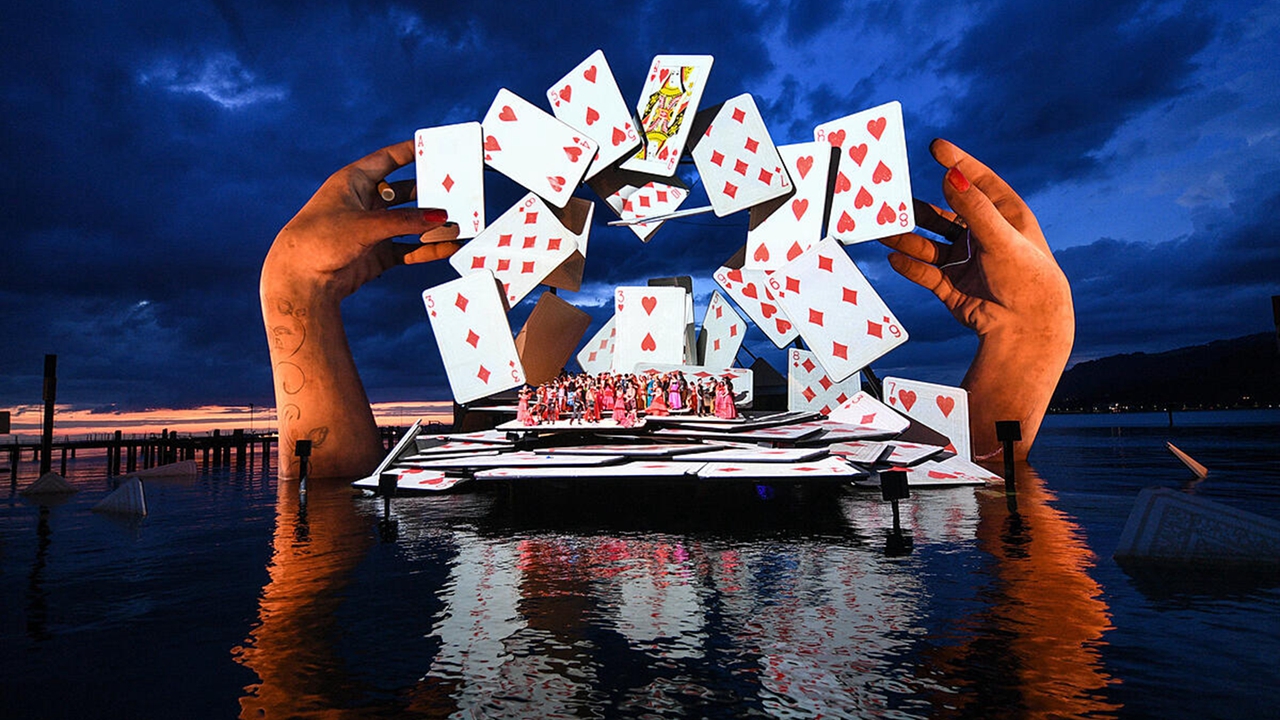 "Carmen"
'Carmen'
Even if you're not too much into operas, you'll recognize most of the songs from Bizet's "Carmen." Kasper Holten's production of "Carmen" on Es Devlin's extraordinary set was a knockout in 2017. A 6-meter-long cigarette glows in the left hand of a 24-meter-high tattooed arm, which comes out of the lake. The director restaged bullfights, fireworks and surreal projections to fascinate you as well.
Time: 8 p.m., Aug. 12
Tickets: 120 yuan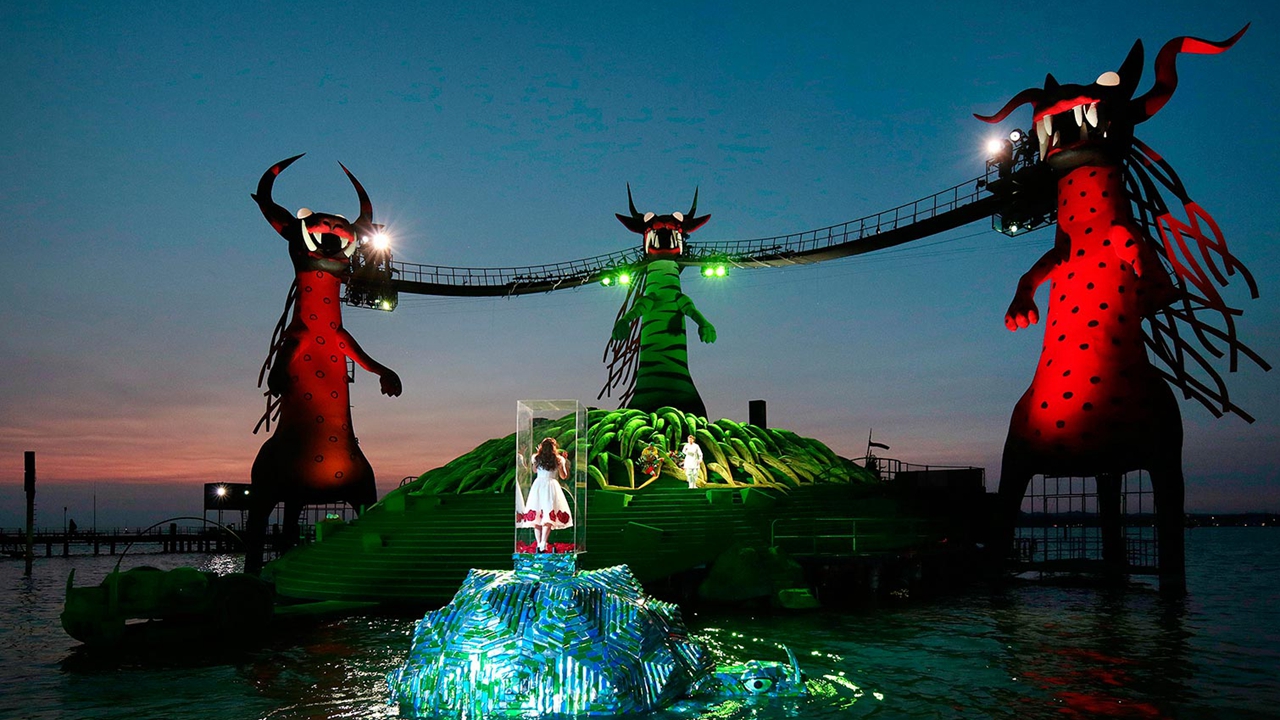 "The Magic Flute"
'The Magic Flute'
Mozart's "The Magic Flute" is one of the most frequently performed operas in the world and was presented in a spectacular new production at the Bregenz Festival in 2013 and 2014.
Directed by the festival's artistic director David Pountney, "The Magic Flute" was performed with an impressive stage setting and provided an enchanting framework for the love story between Tamino and Pamina. Three huge statues symbolizing the watch dogs of Sarastro dominate over the action on stage. Hanging bridges in between them offer opportunities for some impressive action.
Time: 3:30 p.m., Aug. 13
Tickets: 120 yuan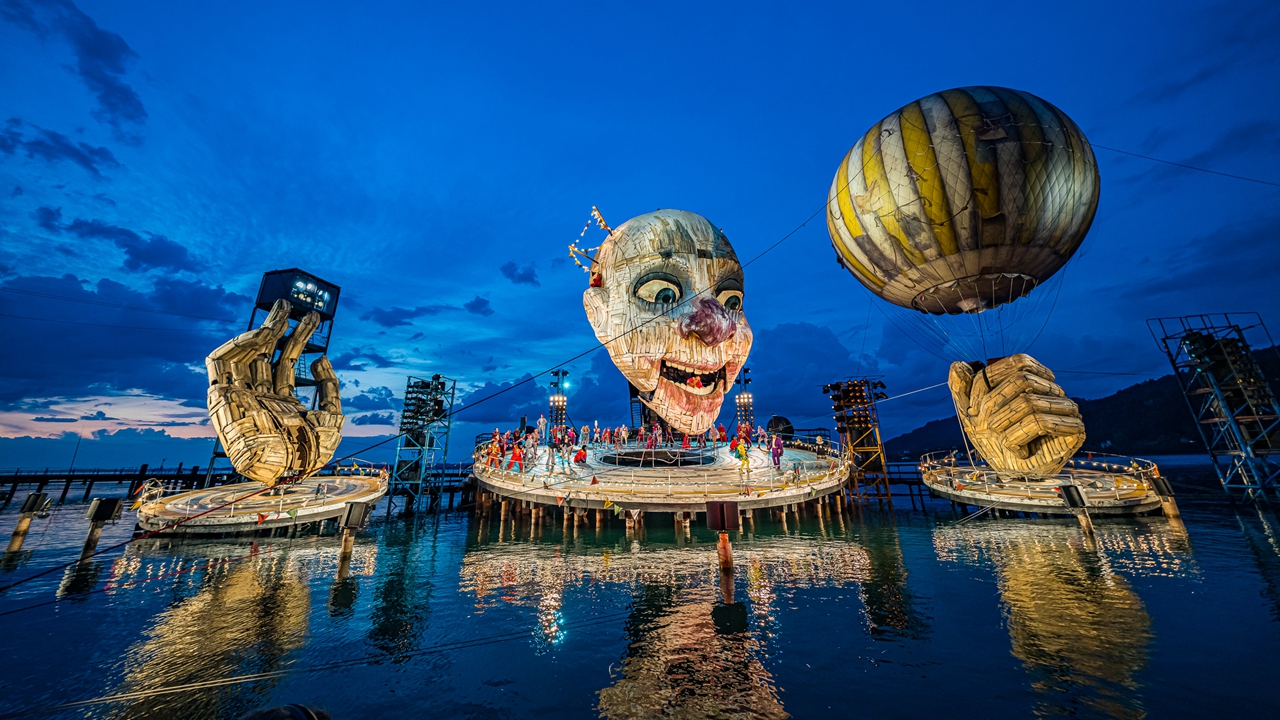 "Rigoletto"
'Rigoletto'
In "Rigoletto" that premiered in 2019, a huge clown rises from the lake water, his head and hands the only visible parts above the waves. The gargantuan clown's neck collar and wrist cuffs are floating platforms, and it is here that the action of the opera takes place. The clown's head and right hand are fully articulated, providing them with a full range of motion. This heightens the emotional impact of the performance, as the head looks down upon the characters on stage or up at the sky, opens and closes its mouth and eyes, and inexorably disintegrates over the course of the opera, reduced to a giant skull by the climax.
Time: 8 p.m., Aug. 13
Tickets: 120 yuan
Booking: WeChat account "cmskpac"
Venue: Fenghua Grand Theater, Nanshan District (南山区风华大剧院)
Metro: Line 2 to Shuiwan Station (水湾站), Exit C