Shenzhen tech companies stole the show with 5G mobile network application scenarios at the key forum of the World 5G Convention on Wednesday, where the top 10 5G use cases in 2022 were released, Shenzhen Economic Daily reported.
The convention took place in Harbin, capital city of Northeast China's Heilongjiang Province, between Wednesday and Friday.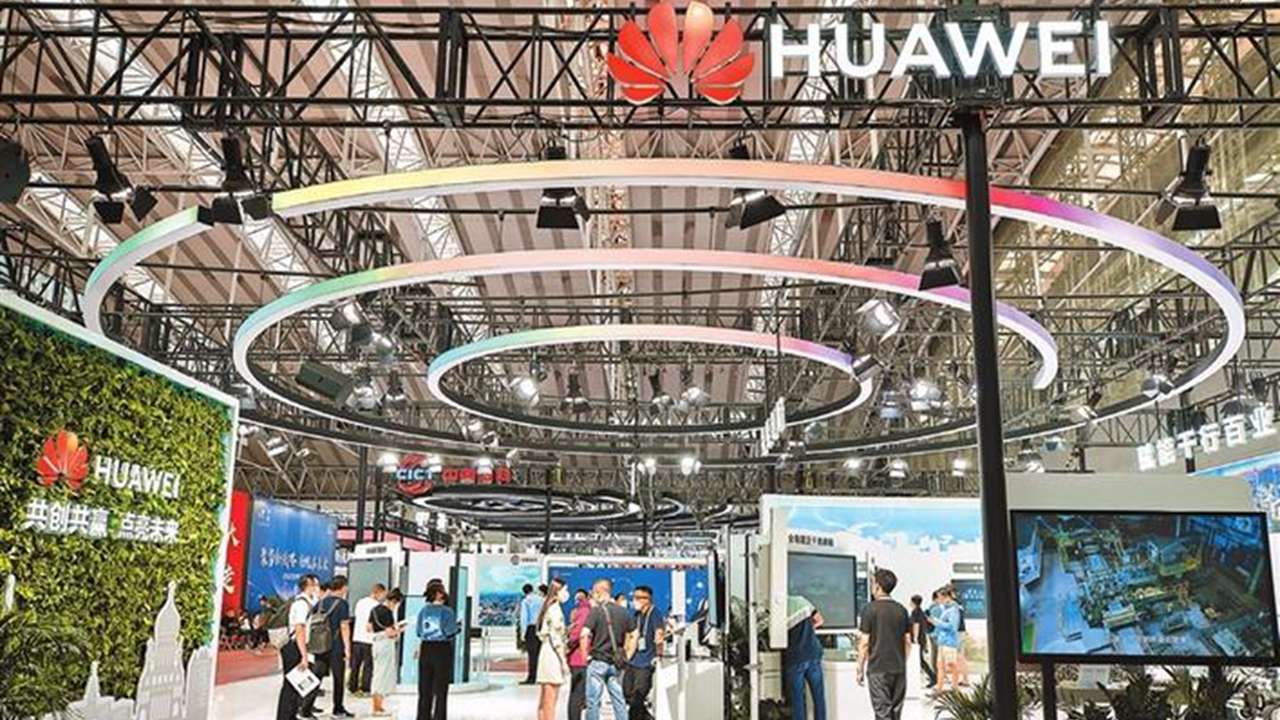 Media group visits Huawei's booth at the World 5G Convention in Harbin, capital city of Northeast China's Heilongjiang Province, on Tuesday, one day before the convention officially opened to the public. Xinhua

Among the top 10 5G use cases in 2022, six projects from Shenzhen stood out among 432 projects nationwide. Two of the projects were from ZTE, one from Huawei, one from Bank of Communications, one from ZTE and Huawei, and one presented by China Telecom and Nanshan District.
Shenzhen firms Huawei and ZTE, global 5G industry leaders, were very visible in various activities at the convention.
In the exhibition area featuring how 5G empowers industries, Huawei demonstrated its diversified innovative achievements in fields such as mining, the petrochemical industry, smart power grids, smart cities and digital inclusion.
Huawei also showcased several projects under its digital inclusion initiative TECH4ALL in education, environmental protection and health.
ZTE also attracted participants' attention with its latest achievements in independent innovation, 5G cloud network integration capability, end-to-end series products and industrial digital integrated solutions displayed in five major sections.
Liu Jian, senior vice president of ZTE, delivered a keynote speech at the convention. He pointed out that in the past several generations of communication technology development, ZTE has always been at the forefront of international scientific and technological cooperation.
At the same time, ZTE participated at the convention's top 10 5G use cases and 5G integrated applications competition, and was one of the big winners, according to the Daily report.