The first of a musical trilogy adapted from the same stories that spawned a popular Chinese spy thriller series in 2015 will greet local audiences in early September.
The 2015 phenomenal TV series titled "The Disguiser" was based on a novel by Zhang Yong published in 2012. The original book "Spy Wars on the Bund" tells the enticing story of how the three siblings of the prestigious Ming family fight their secret spy wars in Shanghai during the time when the city was under Japanese occupation in the late 1930s and early 1940s. The TV series adds one more main character as another sibling of the Mings (Ming Cheng), an undercover agent working for the Communist Party of China.
A scene from "The Disguiser." Courtesy of the show organizers

Zhang, original novel author and scriptwriter of the TV series who was again hired to pen the script for the musical, reveals that the latter is not just a simple repetition of the previous works but has adaptations to fit its new form.
The character of Guiwan, a woman who led Ming Cheng down the path of the spy war against the Japanese invaders but died early to protect other undercover agents, becomes a narrator in the musical, which is presented as a story told from memories. Chinese actor Jin Dong, who played the role of the eldest Ming brother in the TV series, is a producer of the musical.
Tian Mi, a young teacher with the Shanghai Conservatory of Music who composed the music for the Chinese Musical "The Legends of Alamuhan," wrote the music for this show. The 21 songs, to be presented in the forms of solos, duets, chorus and quartets, promise to have the audience hum along with their inspiring melodies and linger in their memories as they leave the theater.
Shin Sun-ho, a choreographer from South Korea, has incorporated tap dance, Latin dance and swing dance into the show to provide a visual feast on top of exciting music.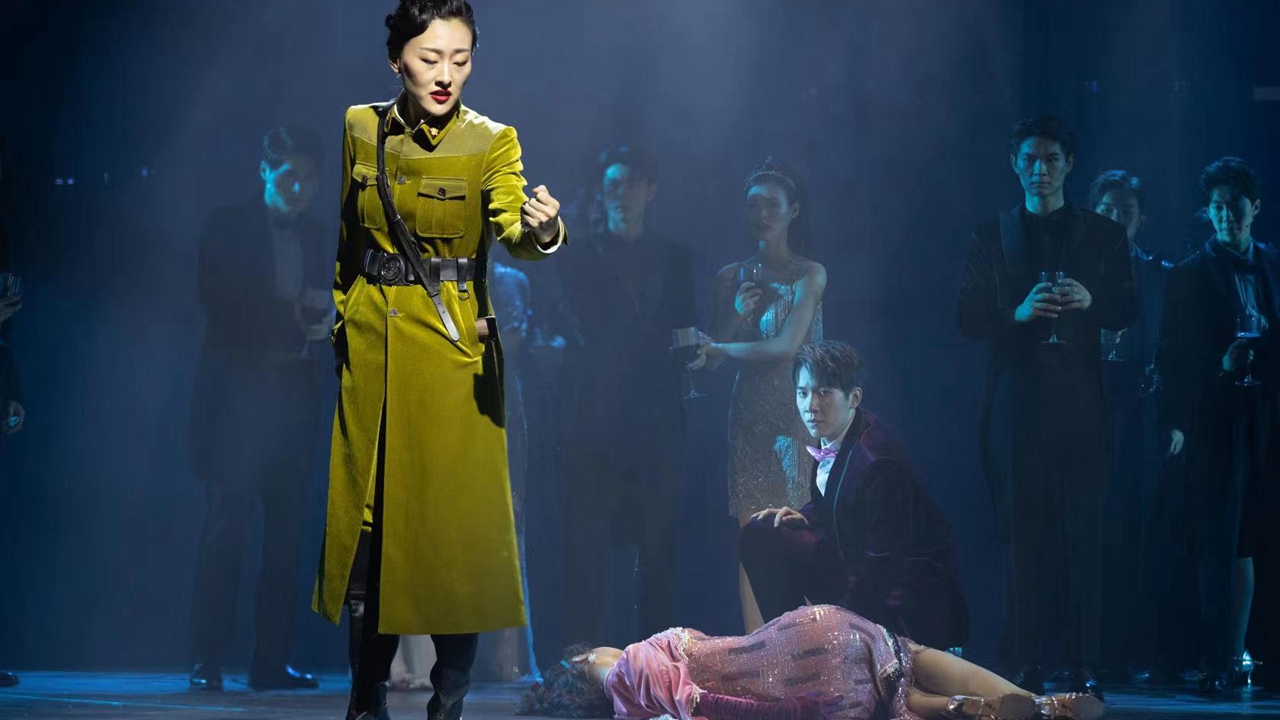 A scene from "The Disguiser."

Combining traditional stage design with new media technologies, the show will take audiences on a vivid journey to the thrilling undercover battles with special lighting effects and clever scene changes.
The stage set, which to be transported requires seven 9.6-meter-long trucks, will present such unforgettable scenes as a bleak dungeon, an extravagant night club, and the splendid sitting room of the Ming family. Audiences will also get the vibes of the Bund through the Western-style architecture recreated on the stage.
Ticket sales have started for the show and VIP members of Shenzhen Poly Theater can enjoy discounts as much as 15% off.
Time: 8 p.m., Sept. 1-3
Tickets: 100-1,080 yuan
Booking: WeChat account "SZpolytheatre"
Venue: Shenzhen Poly Theater, Nanshan District (南山区深圳保利剧院)
Metro: Line 2 or 11 to Houhai Station (后海站), Exit E