Artists Alexandra Gallagher, Zhang Zhanheng, Helen Gørrill, Anika Manuel, Bryan Lavelle, Grace Aza-Selinger, Tina Gibbard and Shema Ladva are displaying their works at the "Stardust" exhibition at the Art Cloud gallery.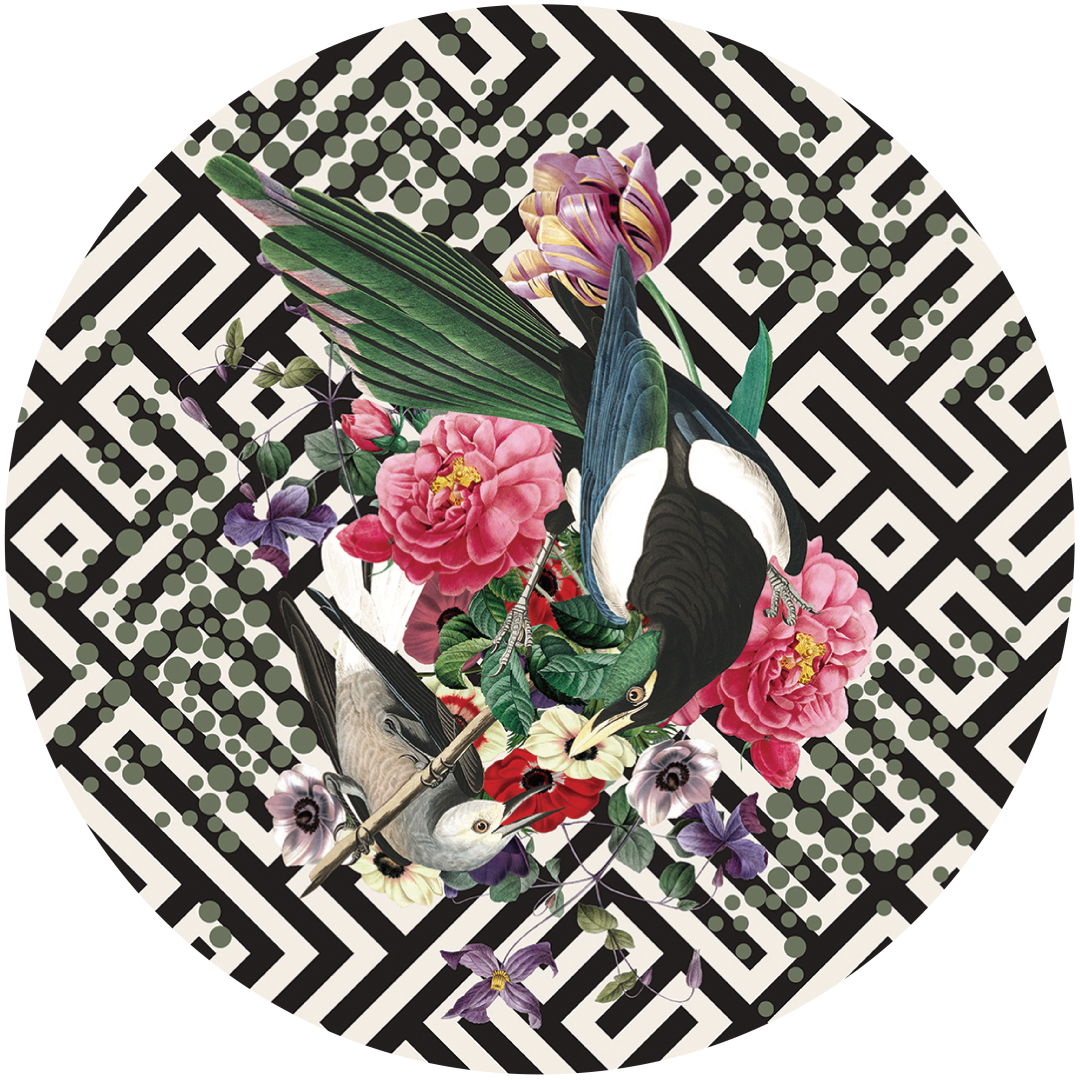 Painting "Talk to the Magpie" created by Alexandra Gallagher. Photos from Art Cloud

Award-winning artist Gallagher is a British multidisciplinary artist, whose works take the forms of collages, street art, prints, photography and paintings. She explores notions of feminism, sexuality and identity with her skillfully executed surreal portraits.
Between the realms of memory, dreams and experience, her works look beyond our subjective limits and often tell stories of inner imagination and thoughts. She imbues her paintings and prints with floral and botanical tropes, formalist geometric shapes and lines, as well as themes of spirituality and religion.
All her pieces have a certain late-Baroque aesthetic and a pearly, almost metallic sheen, providing her nymph-like subjects with a lucid and deceptively holy resonance.
Aza-Selinger's works are inspired by the natural world, especially by forests. Her works aim to create a sense of shared belonging and tranquility within the natural world. Her surreal landscapes offer the opportunity to escape from the cityscape and enter into the natural world. Her portrayal of nature is ethereal and dreamlike, and is instantly recognizable through her use of bright and bold colors.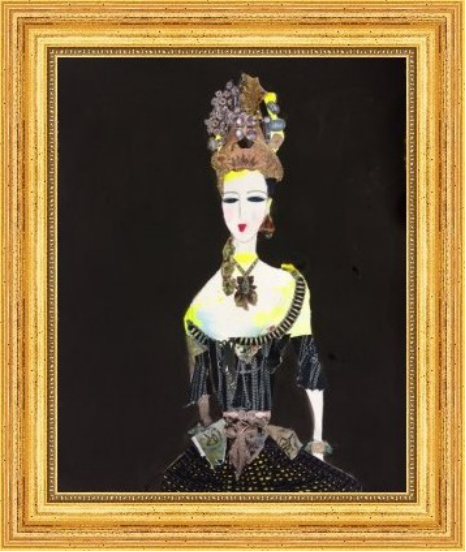 "Louisa at Versailles With Rouge Dior" by Helen Gørrill.

Gørrill is a British artist, curator and art historian. Her works take many forms of expression, including collages, textiles, drawings, paintings and installations. Her practice is prolific and diverse, stemming from international artist residencies, and she is one of the few British artists to have her work selected for New York Brooklyn Museum's digital EASCFA archive.
Gørrill's paintings are large-scale and fluid, ink pigments colliding with each other. In collages, her work often re-appropriates and revives art historical subject matters through paint and through imagery taken from popular culture, Instagram and adult magazines.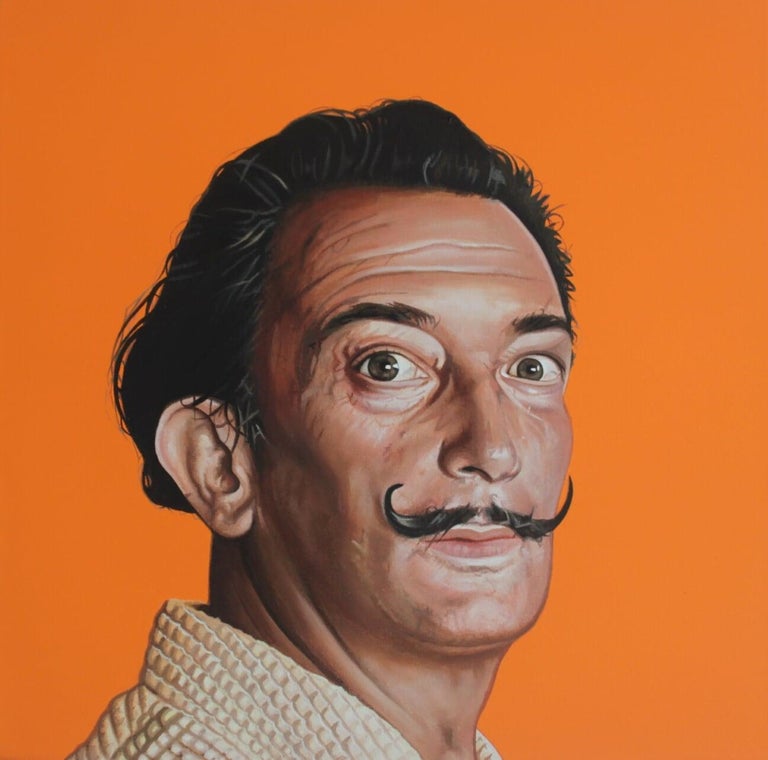 A portrait of Salvador Dali created by Anika Manuel.

Manuel is a portrait and figurative painter from Britain. Her passion is for the flat, found images and their subsequent translation into paintings. She re-presents these images, often against bright patterned backgrounds, and entices viewers to spend a bit more time looking at an image that might often be overlooked.
The fast-drying acrylic medium lends itself to the vibrant and instantaneous nature of her process. Her style is realistic, depicting the human figure somewhat traditionally but with a contemporary edge. Manuel acknowledges that the bold, synthetic colors and focus on celebrity figures in her paintings stem from her admiration of the 60s Pop Art movement.
Ladva is an artist who deals with reality, whether people, nature or animals. Her chosen subject matters have covered inter-racial relationships, homelessness, poverty, persecution, animals and landscape. Her urban life art is based mostly on visuals collected around London, which includes images of violence and religion.
Most of her research is first-hand experience or photography from events happening around the world. In her art, she tries to show the life and energy that she sees when she explores other people's lives, whether good or bad.
Dates: Until Oct. 30
Hours: 10 a.m.-5:30 p.m., closed Monday
Venue: Art Cloud, 38/F, China Merchants Plaza, Nanshan District (南山区招商局广场38楼Art Cloud艺术之心)
Metro: Line 2 to Sea World Station (海上世界站), Exit A