Hong Kong designer Hong Ko is exhibiting his artwork at the "Blink Blink" exhibition in Nantou Ancient Town.
According to the exhibition curator Chloe Fan, "Blink Blink," a name which originates from the movie camera's flicker, represents vitality, brightness and glory of the different economies of the times running at high speed. Here, it symbolizes the collision between the consciousness of the times and the self-consciousness of the artist.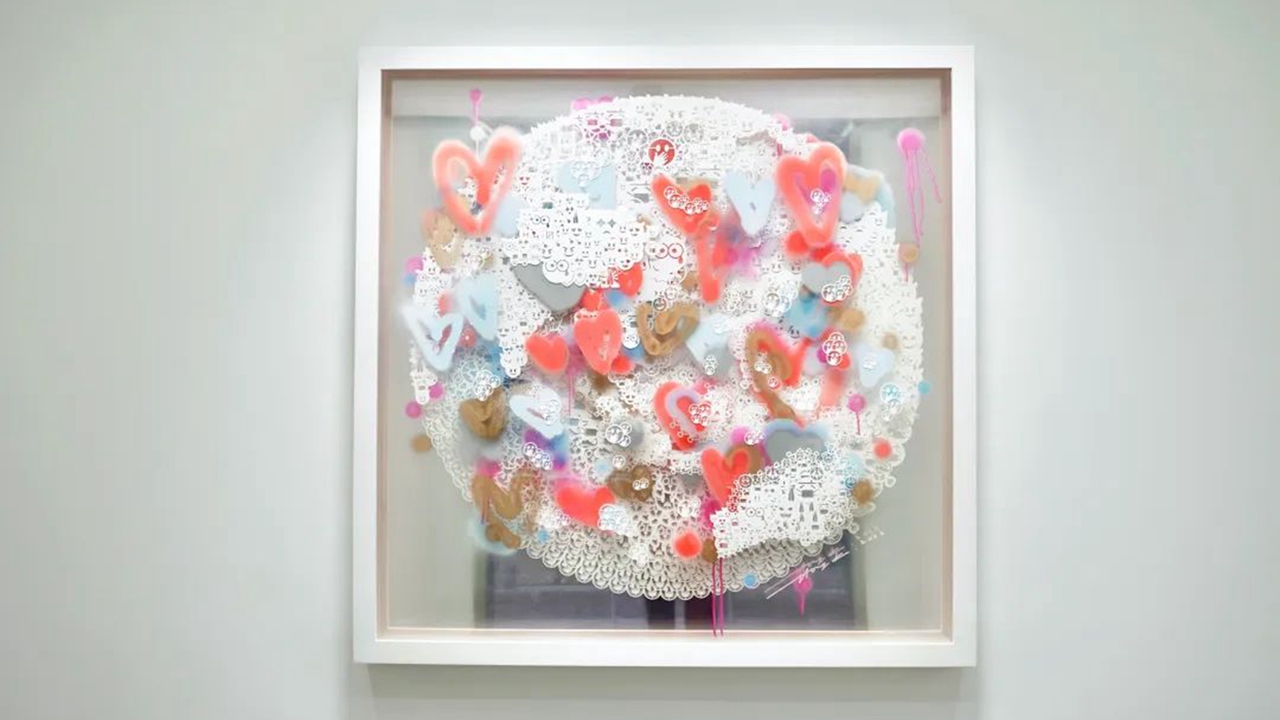 Acrylic and spray paint "Only in Dreams Can One Become Truly Free" by Hong Ko. Photos from the artist and the exhibition organizers

In this exhibition, Ko explores various symbols in his growth. He deconstructed them in a delicate way to dissolve their original symbolic meanings. When these symbols are detached from their original meanings, they become parts of Ko's unique creations: layers of pre-designed film, vibrant airbrush lines and shimmering mirrored materials presented in sculptures and paintings. In the overlapping details, there is a rational arrangement and a touch of emotion, which also shows the innocence that Ko wants to express in this exhibition.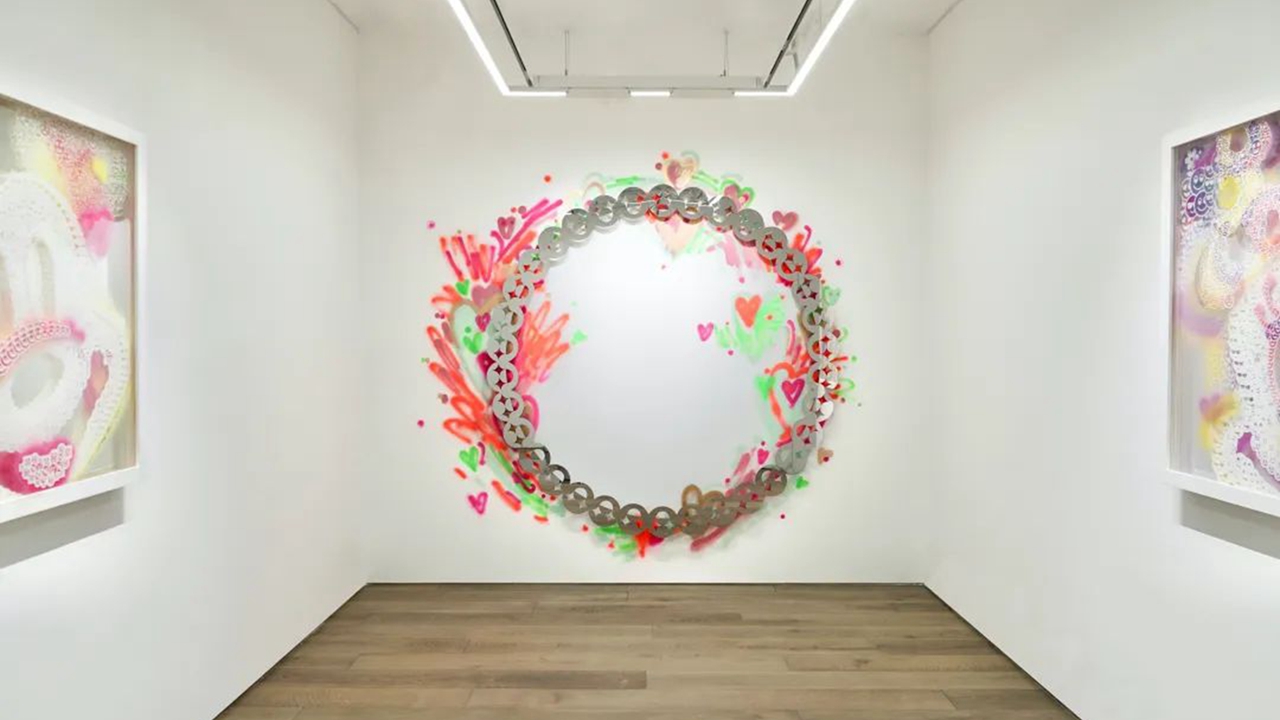 Mirror stainless steel with spray paint "Uncertainty & Hope" by Hong Ko is on display at the "Blink Blink" exhibition at the a gallery in Nantou Ancient Town.

Ko, a fine arts graduate from the Chinese University of Hong Kong, received the British Chevening Postgraduate Scholarship in 2002 and completed his master's degree in typographic studies at the London College of Printing. As a leading creative figure in China, Ko currently is a partner of KL&K Design and vice chairman of Hong Kong Designer Association. He was the joint curator of Shenzhen Design Week 2021.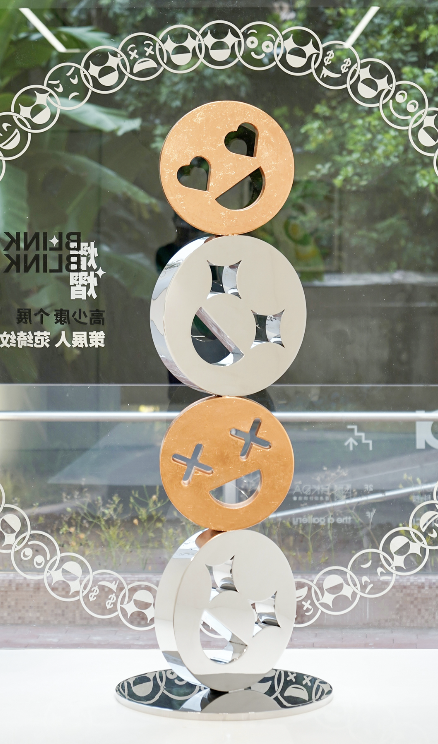 Mirror stainless steel with gold leaf "Some People See Dust Some People See Stars" by Hong Ko.

Serving the design industry for over 20 years, Ko has always possessed his enthusiasm and spirit of exploration in art. With his years of experience and sharp insights, his artworks reveal unique visual expressions, presenting a systematic exploration of cultural symbols.
Dates: Until Nov. 30
Hours: 11 a.m.-6 p.m.
Venue: the a gallery, inside Nantou Ancient Town, Nanshan District (南山区南头古城内the a gallery)
Metro: Line 1 to Taoyuan Station (桃园站), Exit B and then walk northward for 2 kilometers