Old daily items with links to Shenzhen's history since the 1980s are on display at the "Home in Shenzhen: Stories of Time in Old Objects" exhibition at the Shenzhen Museum.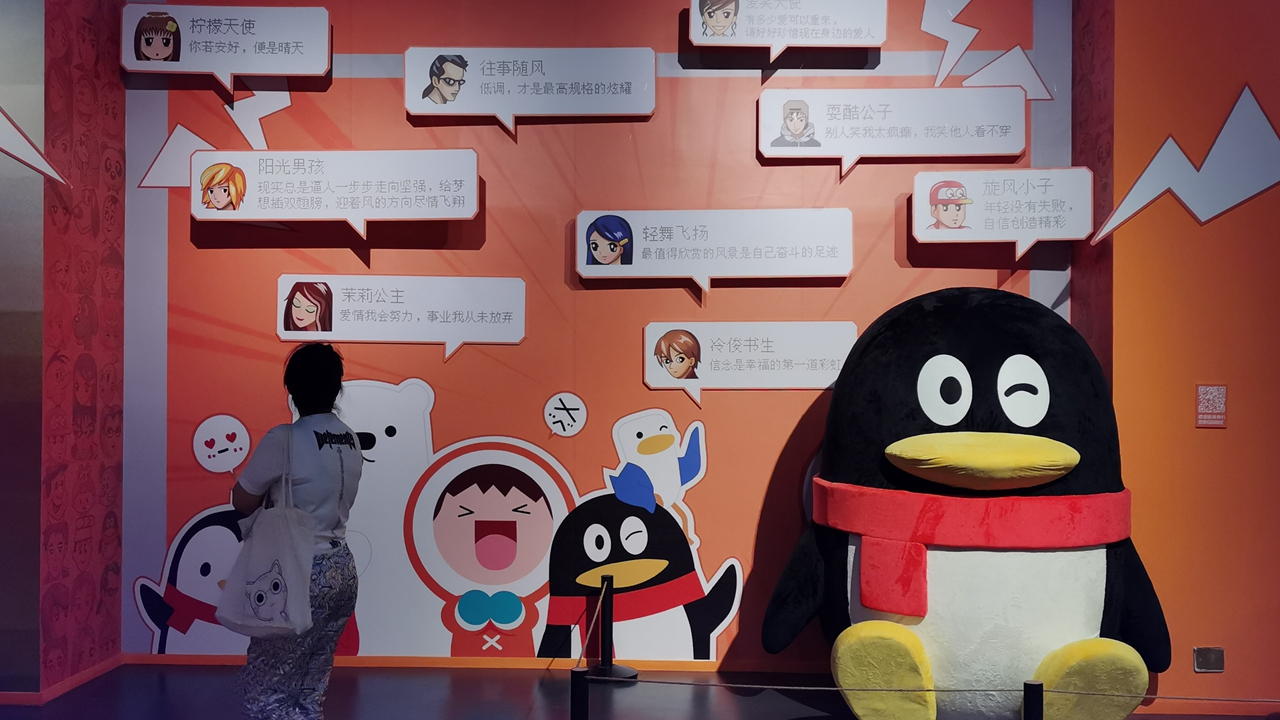 A visitor walks past a wall showing QQ chats at the "Home in Shenzhen: Stories of Time in Old Objects" exhibition at Shenzhen Museum. Photos by Cao Zhen

The 1,200 exhibits, such as household items, cassettes, receipts, books and certificates, are arranged in chronological order and visitors can follow a hypothetical individual named Pengzai and his family to review their lives in Shenzhen and experience their growth along with Shenzhen's development.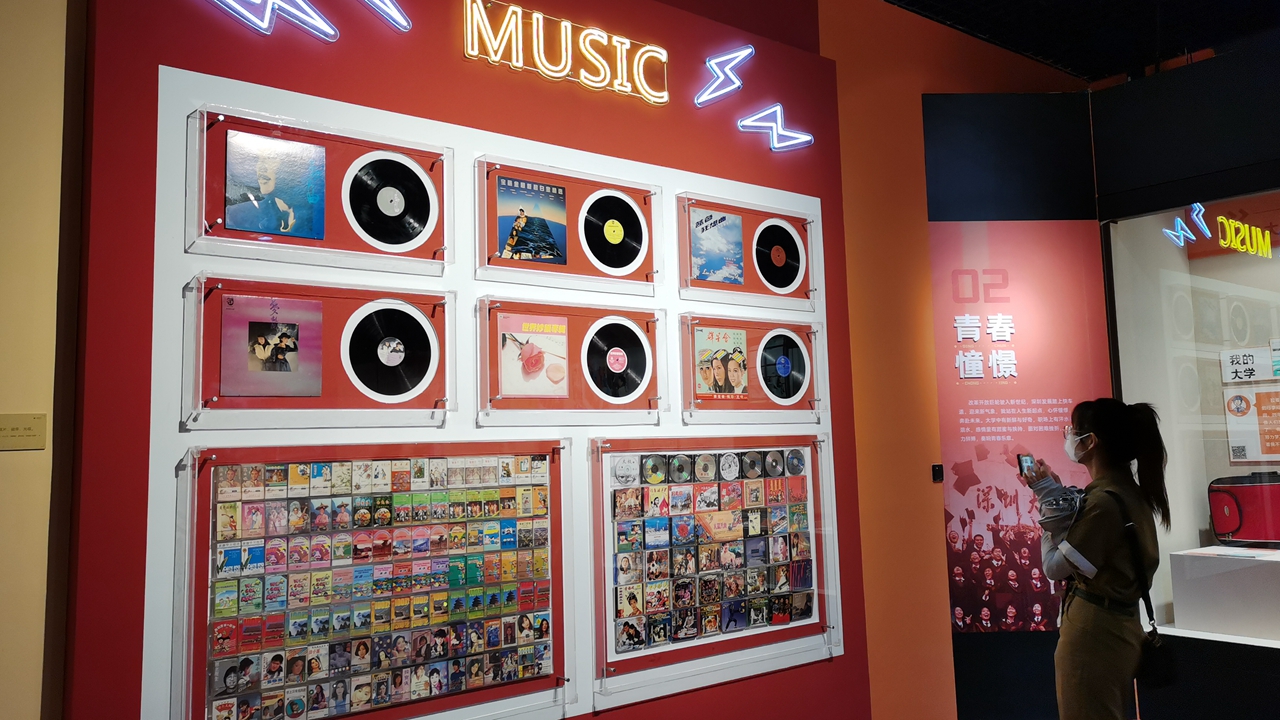 A visitor takes photos of old cassettes.

"We created the figure Pengzai who was born in 1980, as old as the Shenzhen Special Economic Zone. He is pioneering, persevering and innovative, the same as Shenzhen. His family members work in different sectors, representing all walks of life in the city," said Liu Xiao, curator of the exhibition.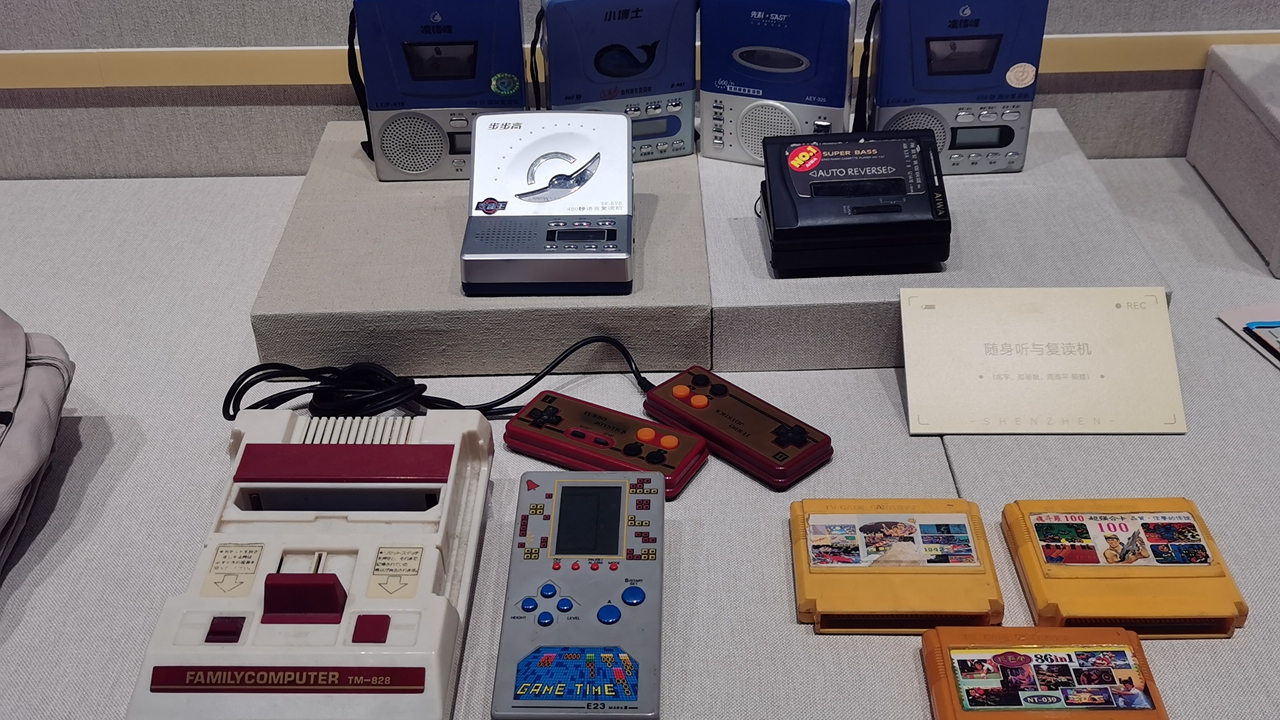 Old Walkmans and video game consoles.

Liu has long researched Shenzhen's reform and opening up while at the Shenzhen Museum. She said that since its founding in 1981, the museum has been collecting items related to Shenzhen's reform and opening up. "An individual's life experience is closely linked to the development of the times. Through telling a local family's life story, we can review Shenzhen's glorious development in the past four decades," she added.
Old electric appliances are on display.

From old tools used by infrastructure engineers in the early 1980s to old daily items used by migrant workers, from old cellphones and video game consoles to cutting-edge drones and robots, and from old employee cards of the China Hi-Tech Fair to Universiade souvenirs, the exhibits witness the contributions by Shenzheners one generation after another and display their passion, spirit and happy lives.
Dates: Until Dec. 4
Booking: WeChat account "iszbwg"
Venue: Shenzhen Museum (of History and Folk Culture), Futian District (福田区深圳博物馆历史民俗馆)
Metro: Line 2 or 4 to Civic Center Station (市民中心站), Exit B