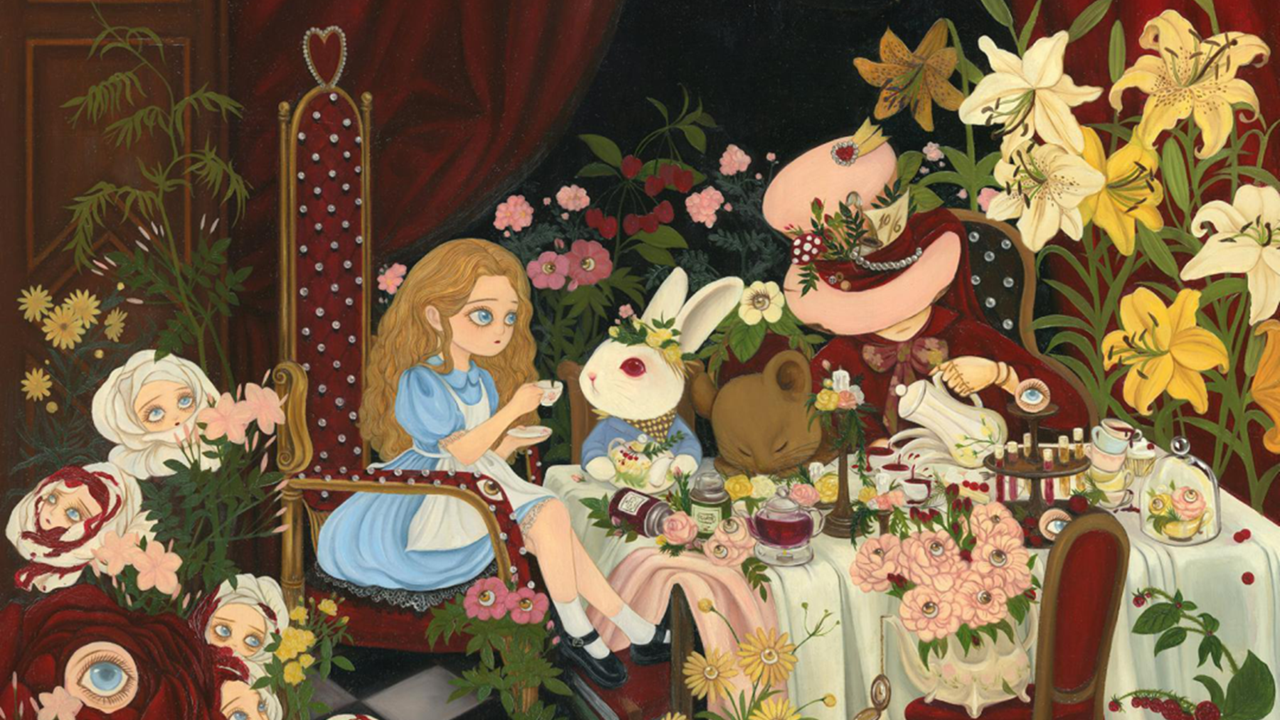 An illustration by Qilililith is inspired by the Mad Hatter's Tea Party. Photos from Xusheng Art Museum

The "Qilililith's Fairy Tale Book" exhibition at the Xusheng Art Museum puts the "Alice's Adventures in Wonderland" characters in the spotlight once more. Young Chinese illustrator Qilililith (Zhao Qili) is exhibiting her illustrations and sculptures inspired by Lewis Carroll's timeless tale. Entry is free.
"Alice's Adventures in Wonderland" tells the story of a girl named Alice who falls down a rabbit hole into a fantasy realm populated by playing cards and anthropomorphic creatures. The wonderland described in the tale plays with logic in ways that has given the story lasting popularity with children as well as adults. Carroll aimed to stimulate children's imagination, leaving great scope for countless illustrators to re-imagine the wonderland.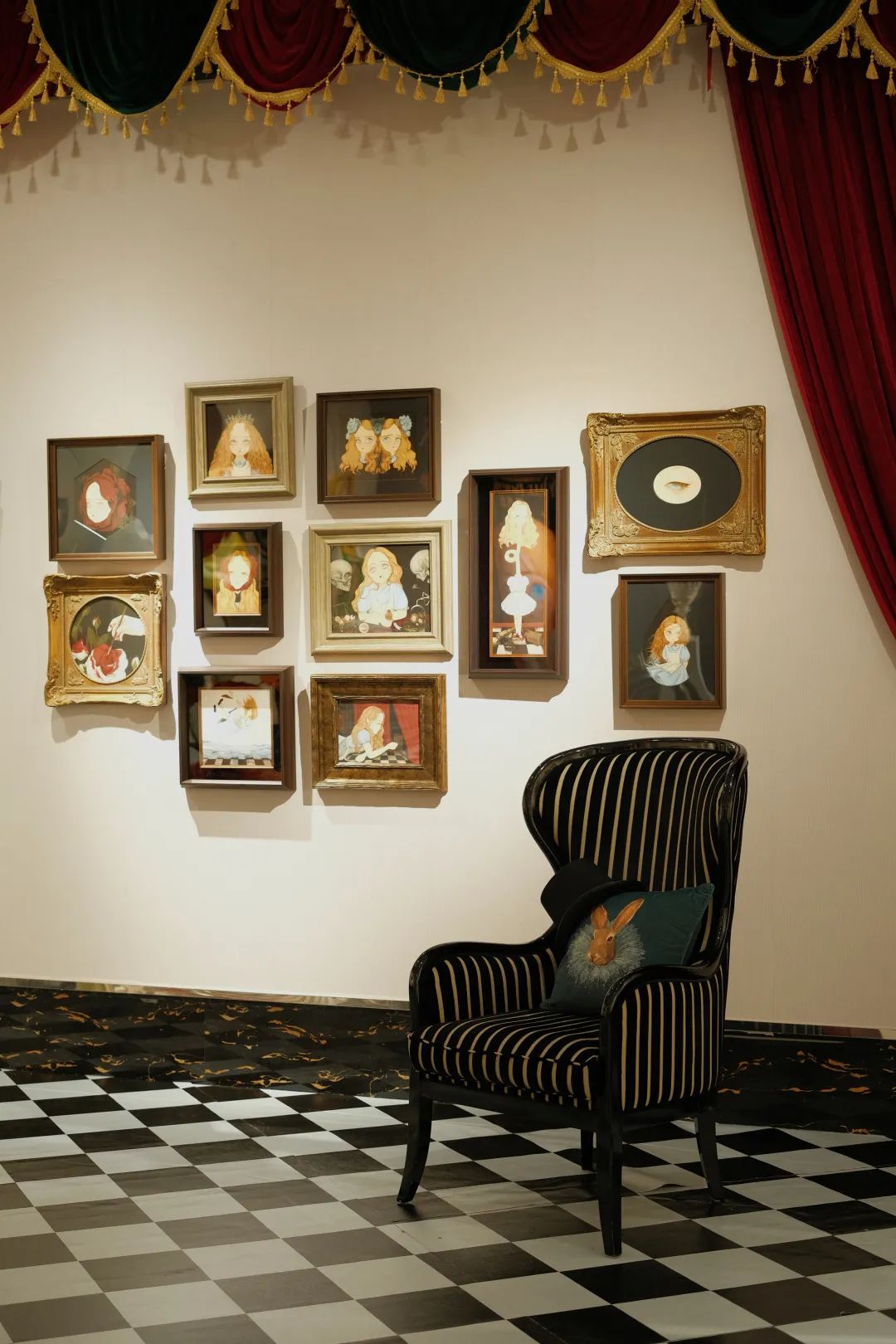 A glance at Qilililith's exhibition.

Qilililith captures the peculiar, over-the-top characters of the wonderland, incorporating mood and humor into highly detailed illustrations. She sees her own life experiences reflected in Alice's adventures, seeking to present the curiosity and wonder of childhood, the nonsense of the adult world, and the special experience of reading Alice.
An illustration by Qilililith.

The exhibition is curated for someone with deep affection for Alice and her curiosity. Your tour begins with you "falling down the rabbit hole," and Qilililith's artworks are displayed in a specially designed exhibition hall decorated with a host of Alice-related objects, capturing your attention and imagination.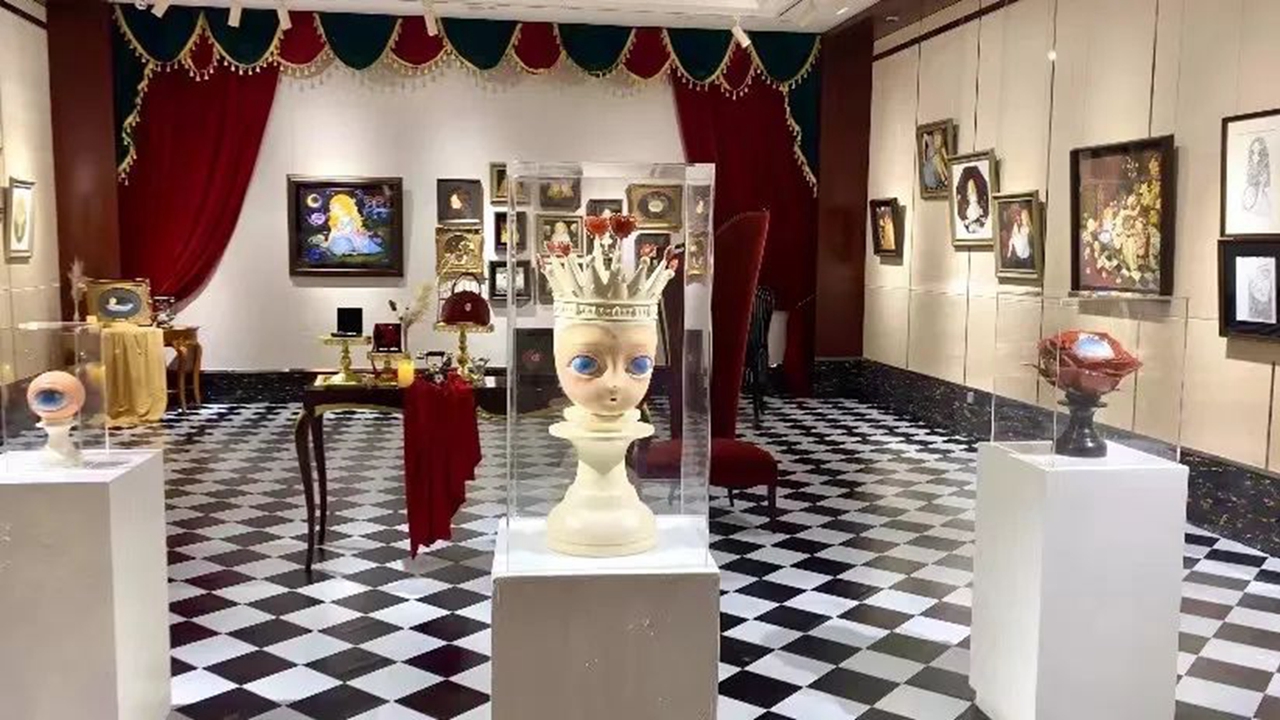 Paintings and sculptures by Qilililith are on display at Xusheng Art Museum.

Dates: Until Dec. 15
Hours: 9:30 a.m.-5:30 p.m., closed Mondays
Venue: Xusheng Art Museum, 3/F, Xusheng Building, Bao'an District (宝安区旭生大厦三楼旭生美术馆)
Metro: Line 1 to Xixiang Station (西乡站), Exit B