The first Bao'an Puppet Festival kicked off in Bao'an District on Tuesday night, with various puppet troupes from all over the country showcasing the charm of the intangible cultural heritage, Shenzhen Evening News reported.
The festival, funded by the district's fund for cultural and sports development, will last until Wednesday.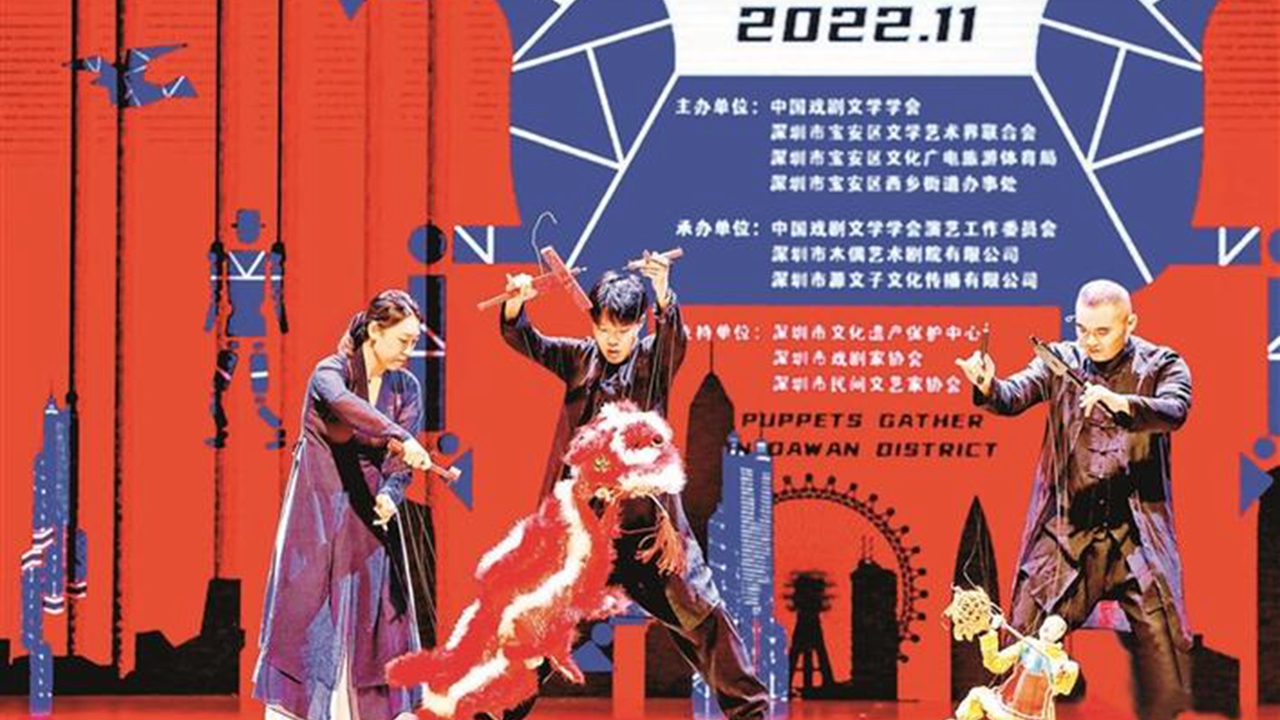 A classic play is staged at the opening ceremony of the first Bao'an Puppet Festival on Tuesday night. Courtesy of the event's organizer
"Lion Dance Blessing," the first performance at the opening ceremony, subverted the audience's expectations. Actors from Shenzhen Puppet Art Theater combined the traditional lion dance with the puppet show. The puppets made difficult movements by being manipulated on silk threads to interpret the lion's emotions.
Another classic, "Rolling the Lamp," a Sichuan opera, was presented by Chengdu Intangible Cultural Heritage Protection Center in the form of a puppet show. A puppet climbed over a stool with a fire lamp on its head, which was both funny and thrilling.
Other classic plays were also staged at the opening ceremony. Lin Wenrong, an inheritor of intangible cultural heritage, presented a Quanzhou string puppet show called "Little Monk Goes Down the Mountain." He told the News that this was his third time to come to Shenzhen to perform, and he could feel the audience's enthusiasm every time he was in the city.
As part of the first batch of national intangible cultural heritage, the puppet show not only has high artistic value, but also carries many people's happy childhood memories. In recent years, the innovation of the traditional art form has breathed new life to the intangible cultural heritage, according to the report.