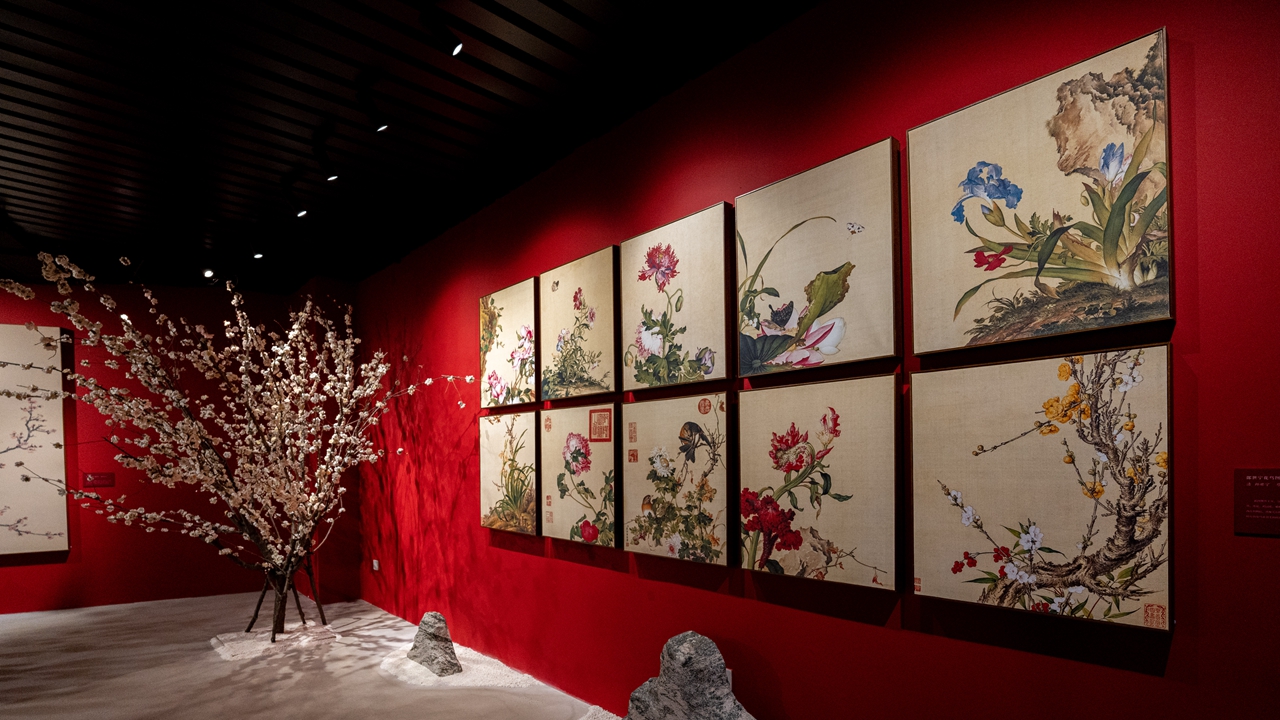 Paintings and artificial flowers are seen at the exhibition at Huabo Art Center in Coco Park. Photos by Lin Jianping
A new exhibition authorized by the Palace Museum in Beijing takes 12 representative flowers in the four seasons in the imperial palace as the theme and interprets them in various media such as calligraphy, paintings, installations and multimedia.

A visitor admires a painting at the exhibition.

Although the flowers are artificial, the exhibition decoration is inspired by Forbidden City's iconic red walls, giving visitors an immersive experience of wandering in the imperial gardens. Visitors can not only admire pomegranate flowers, lotus flowers, orchids, osmanthus, chrysanthemums, hibiscus flowers, camellias, daffodils, plum blossoms, apricot blossoms, peach blossoms and peonies, but also get to know the profound meaning of the flowers in traditional Chinese culture through admiring reproduced paintings and calligraphic works.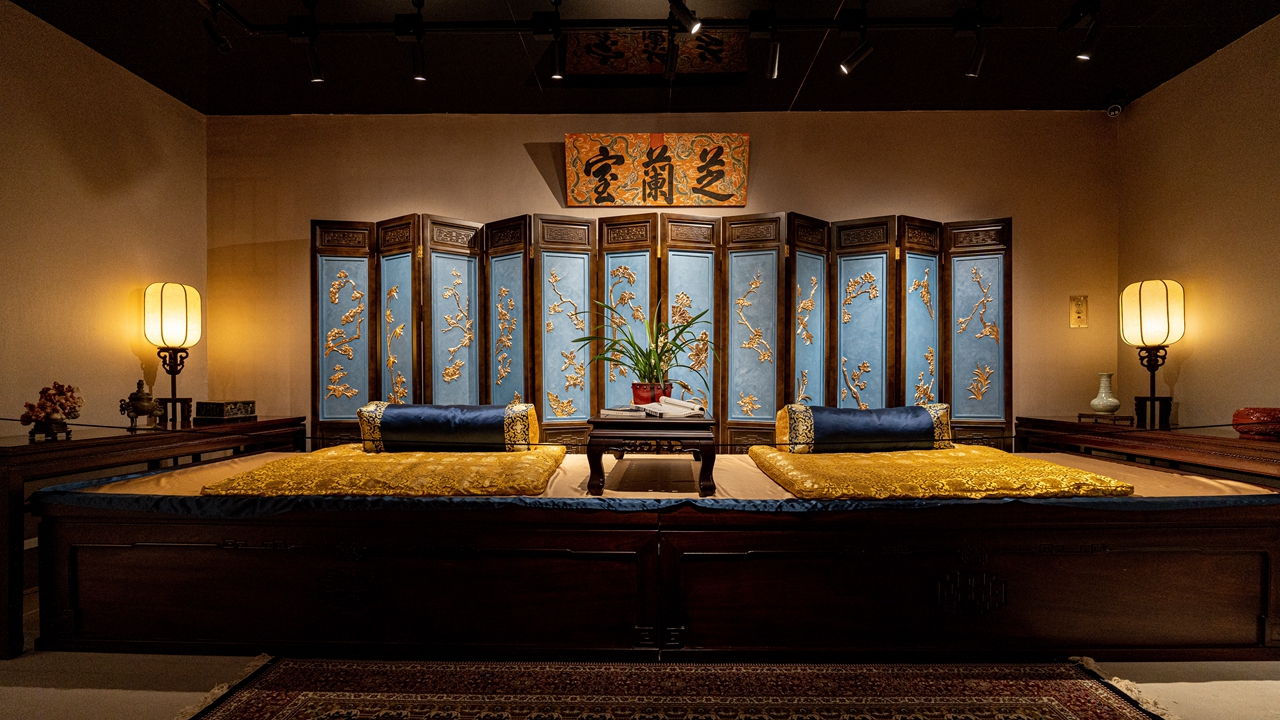 A space at the exhibition recreates the Zhilan Room in the Chonghua Palace in the Forbidden City. The room, with 12 flower patterns on a folding screen on the bed, used to be a place for Emperor Qianlong (1711-1799) to take a rest.

The multimedia section in the exhibition features projections of colorful flowers on the ground to create a dreamlike scene. Forbidden City-themed cultural and creative products are also on sale at the exhibition.
The exhibition decoration is inspired by the Forbidden City's iconic red walls.

Dates: Until Feb. 19, 2023
Hours: 10 a.m.-9 p.m.
Tickets: 98 yuan
Venue: Huabo Art Center, Phase 2, Coco Park, Futian District (Coco Park二期华博艺术中心)
Metro: Line 1 or 3 to Shopping Park Station (购物公园站), Exit E