From last Thursday to Nov. 27, the 13th Shenzhen Fringe Festival is turning every corner of the city into stages for art activities and performances. Themed "Power Fringe," this year's edition has invited over 42 groups of artists and teams to present 37 performances during the 11 days of the event.
The 2022 Shenzhen Fringe Festival expects diverse art to take place in different fields. Through art practices, it attempts to break the boundaries of time and space by bringing art to our daily surroundings, such as astronomical observatories, parks, streets, buses and book bars.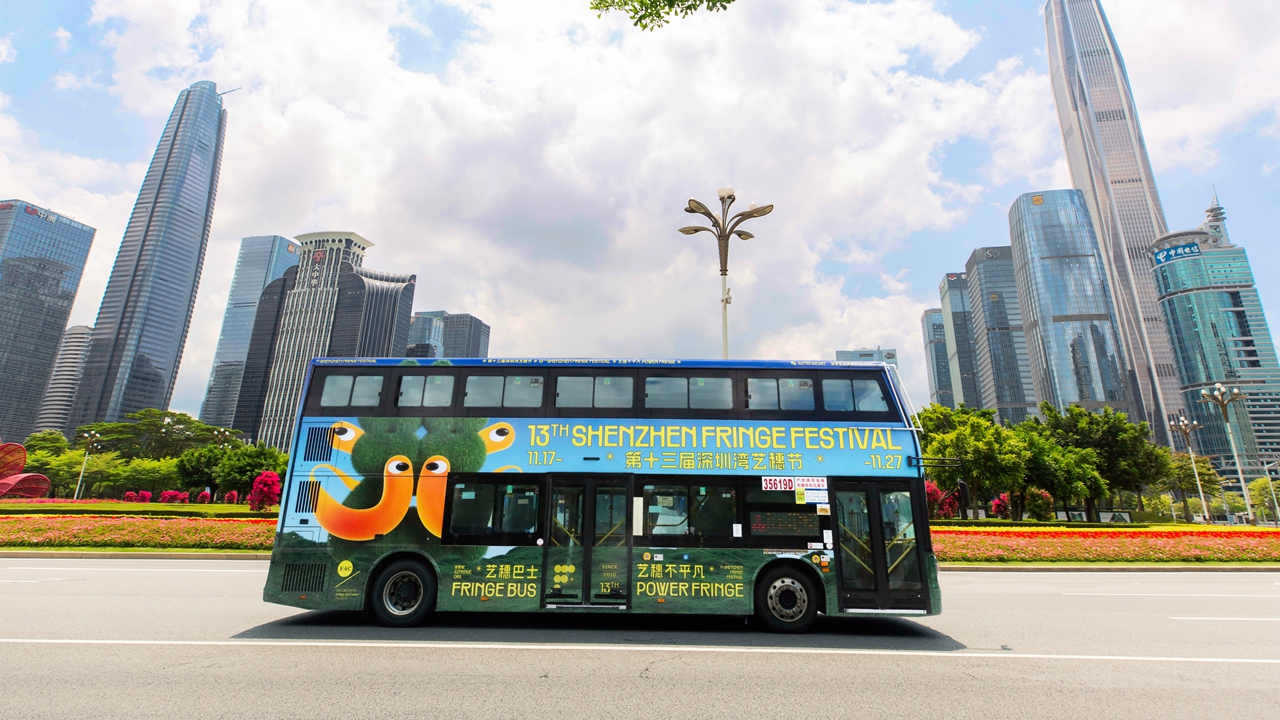 The Fringe Bus on the road serves as a moving stage for art and music performances. Photos courtesy of the organizers

This year, the festival focuses on three major areas: Crossover Collaborations, Young Talents Cultivation and Local Participation, and is divided into six sections: Fringe Stage, Fringe Online, Fringe in Town, Fringe Battle, Fringe Shop and Fringe Bus, featuring various art forms including street art, dance, drama, music, parent-child sharing, installations and more.
Ongoing since last Friday, the Fringe Stage section has been presenting five different genres of performances such as concert, dance and drama. One thing worth noting is that on Nov. 27 night, the Aili Girl Choir consisting of girls aged 7-12 will give a concert titled "Loving Voices" at the Nanshan Cultural Center in Nanshan District. These girls are daughters of migrant workers in Shenzhen.
The music band Wang Lei & Yile performs at the Shenzhen Astronomical Observatory last Thursday to promote their new album "Gazing Upon the Stars Anew." The band will perform on the Fringe Bus at 5 p.m. Saturday.

In the Fringe Online section, the festival organizers joined hands with the Shenzhen Astronomical Observatory and the Wang Lei & Yile music band and presented online audience with a livestream concert last Thursday as a special way to introduce the band's new album "Gazing Upon the Stars Anew."
In the past weekend, the Fringe in Town section featured an art carnival in Nantou Ancient Town, where dozens of art performances took place and brought fun to residents and tourists.
Additionally, an event called "Fringe Flash Mob" will engage shops in the ancient town as parts of the art performances through surprising interactions. In the ancient town, residents will be invited to join artists and have relaxing conversations in an outdoor environment.
On Nov. 26, the Fringe Battle section will gather vanguard artists and teams to bring creations of cultural integration and communication.
On Nov. 26, we can get to see a bus moving on roads and streets that serves as a special stage to bring fun art experiences. Wang Lei & Yile will give a concert at 5 p.m. featuring tracks from their new album as well as some classic pieces.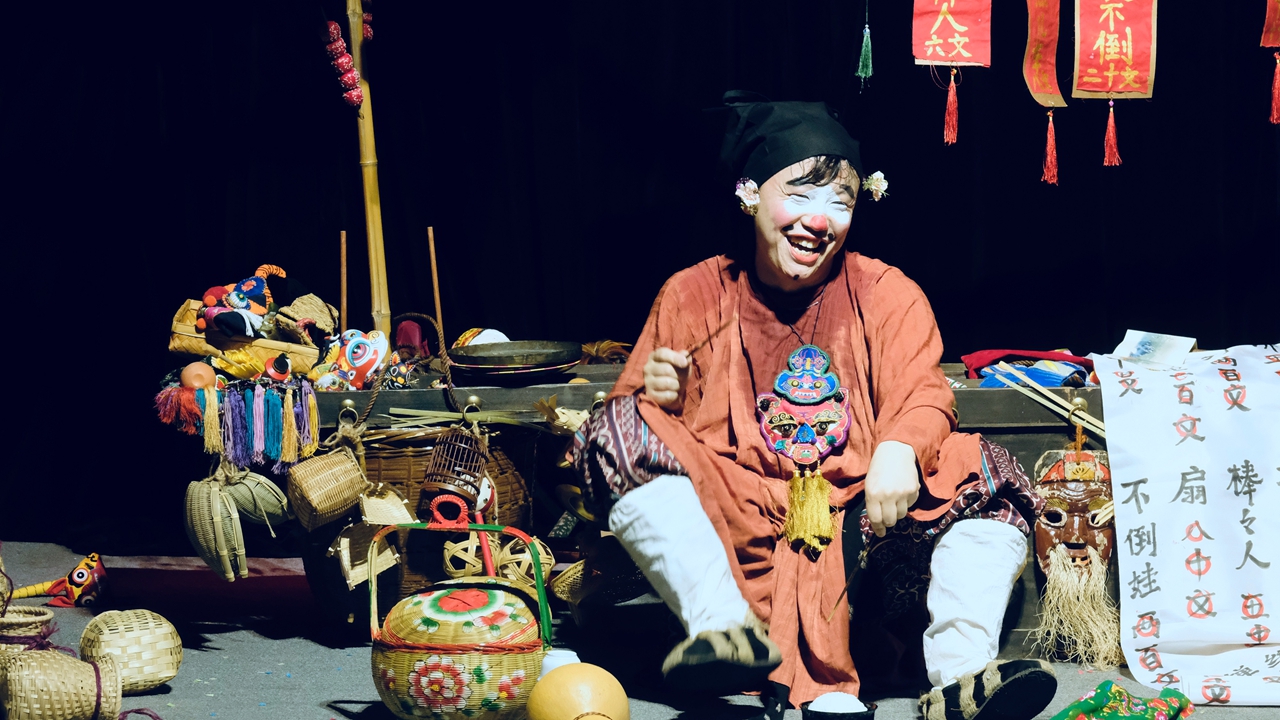 The clown show "The Peddler" is staged at Nantou Ancient Town last Saturday.

This year's Shenzhen Fringe Festival is hosted by the Publicity Department of the CPC Nanshan District Committee, the Nanshan District Bureau of Culture, Radio, Television, Tourism and Sports and the Organizing Committee of the Shenzhen Fringe Festival, and is organized by the Shenzhen Fringe Art Center.
All the events are free but some shows require booking in advance.
Schedule & booking: WeChat account "szfringeart"
Main venues: Nantou Ancient Town, Nanshan Cultural Center, Nanshan Cultural and Sports Center (南头古城、南山文化馆、南山文体中心)
Metro: Line 1 to Taoyuan Station (桃园站), Exit B