Although contemporary art and new media art can be rendered in various mediums and are evolving in endless styles, realistic oil paintings still have the ability to grip viewers due to their liveliness. A total of 100 oil paintings created by more than 50 established Chinese painters are on display at "The Grateful Life" exhibition at the Sea World Culture and Arts Center in Nanshan District.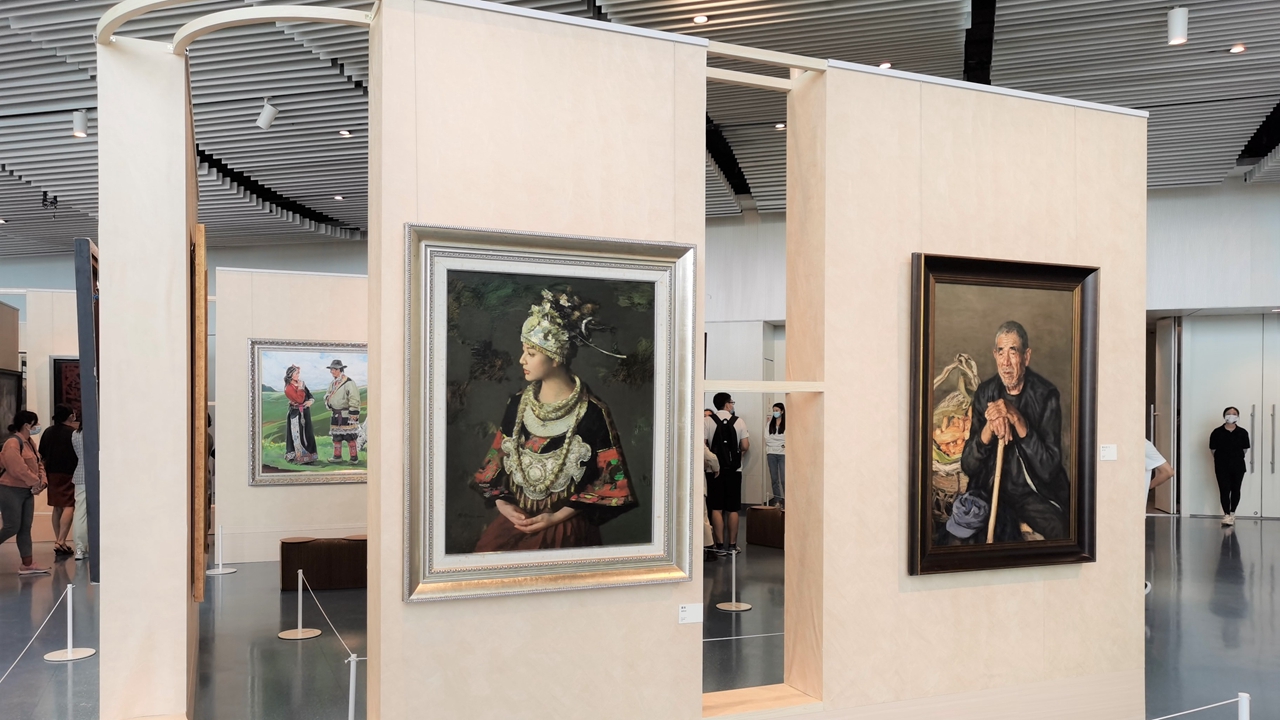 Oil paintings are on display at "The Grateful Life" exhibition at Sea World Culture and Arts Center. Photos by Cao Zhen

The paintings represent a wide range of subject matters, from figures to landscapes to life scenes, presenting an extraordinary visual feast to viewers. The works integrate Western realistic oil painting techniques with Chinese culture, telling Chinese stories from different generations and reflecting Chinese society and spirit. Featured artists at the exhibition include Jin Shangyi, Guo Runwen, Pang Maokun and Zeng Fanzhi.
A painting by Pang Maokun.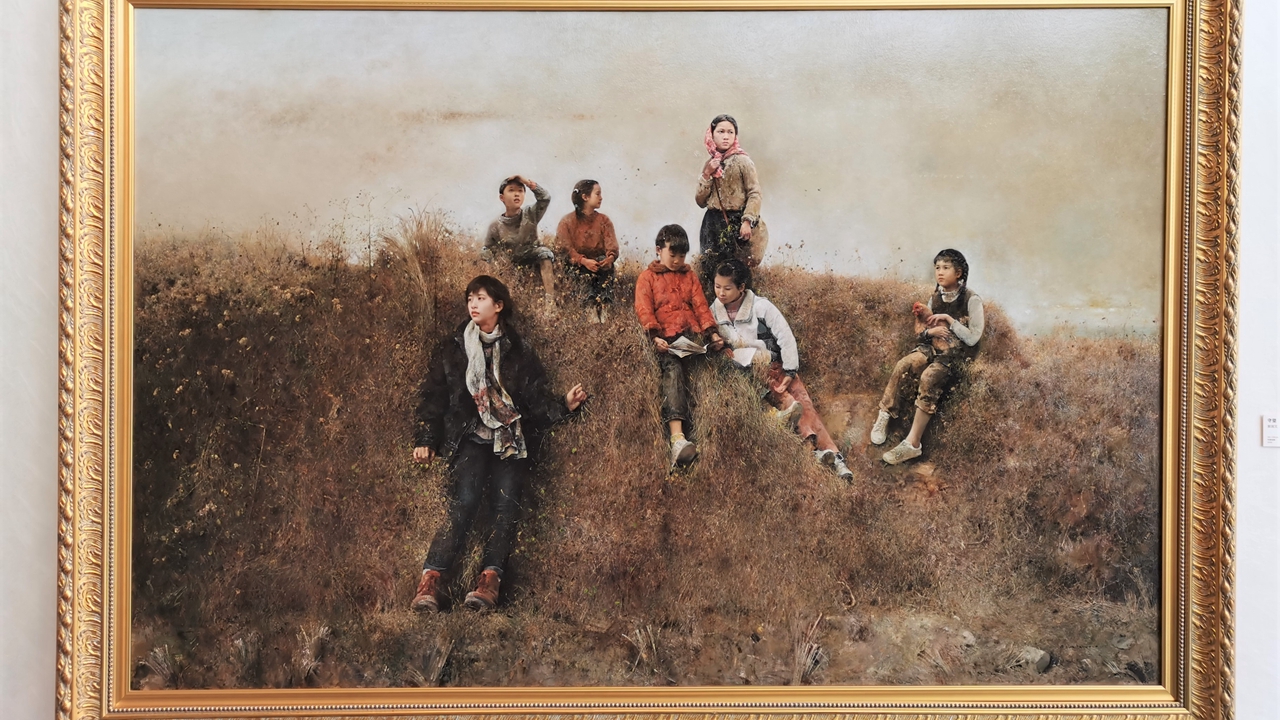 A painting by Guo Runwen.

The paintings are displayed in three sections, "Time," "People" and "Mountains and Rivers," depicting folk scenes, rural culture, landscapes, people and daily lives. "Portrait paintings by such veteran artists as Jin Shangyi, Zhan Jianjun, Zhong Han and Zhu Naizheng reflect their sharp observation of the Chinese people's spirit. Admiring these paintings, we can feel their rich realistic style," said Fan Lin, curator of the exhibition and a professor of the Guangzhou Academy of Fine Arts.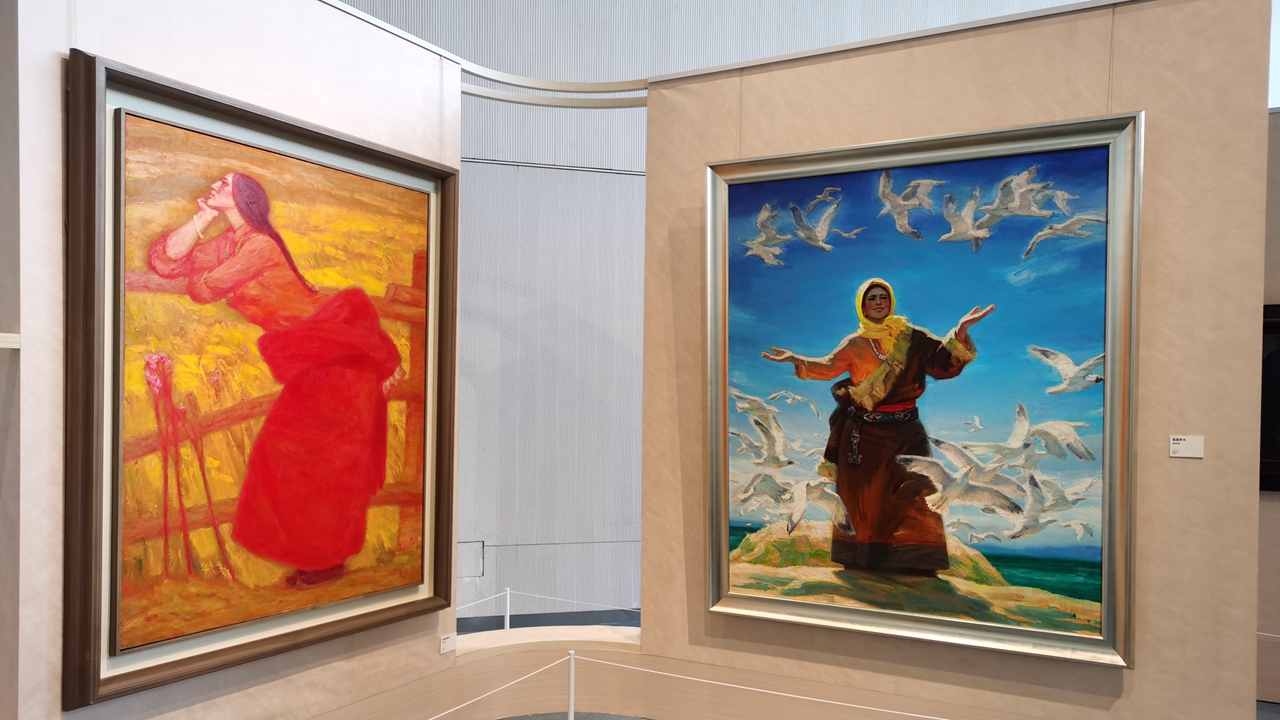 Two paintings by Zhan Jianjun.

"These mature artists show their comprehensive ability in the use of materials and their overall understanding of details. In their realistic paintings, we can see traditional oil painting characteristics, their mastery in portraying light and darkness, the innovative use of color, and the strokes derived from Chinese ink paintings. Their artistic practices have greatly expanded our interpretation of Chinese oil painting art," Fan added.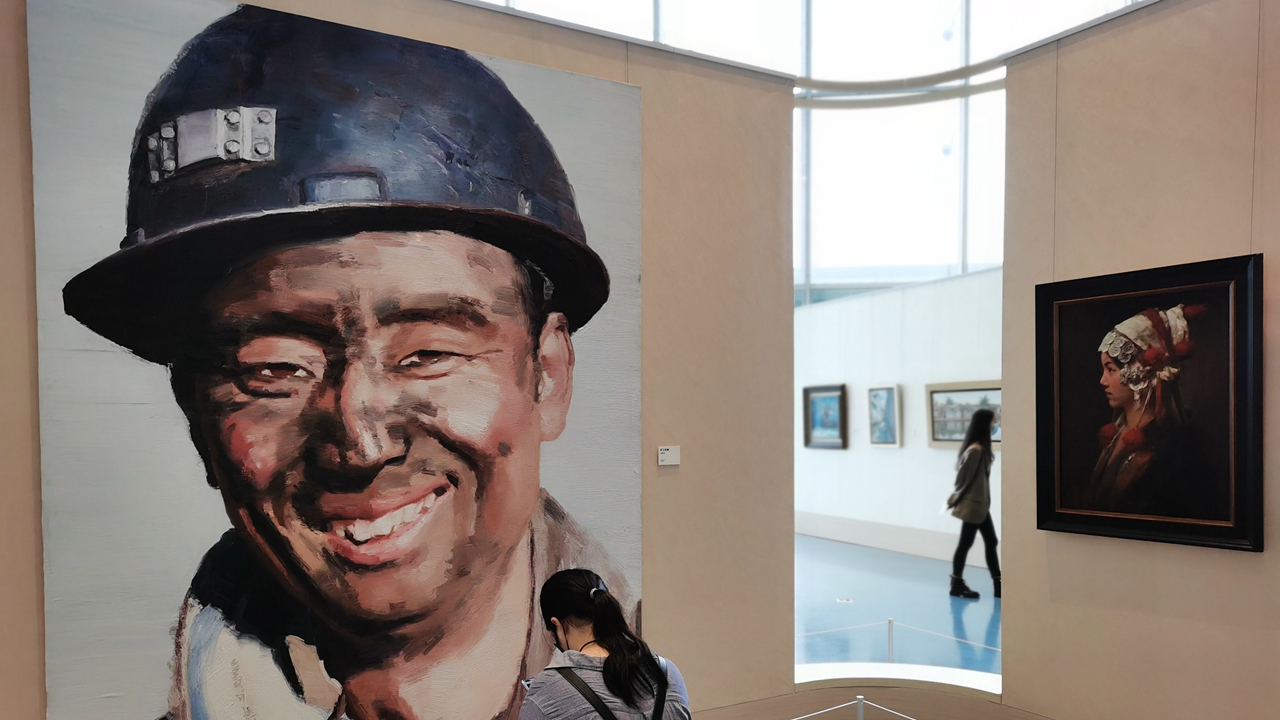 A visitor rests in front of Xu Weixin's painting.

Oil paintings possess a unique charm and beauty that make them classic and timeless, capable of captivating our look and imagination at all times. Fan said they hope viewers will find themselves being led into the "world" of these oil paintings.
Dates: Until Nov. 25
Venue: Horizon Hall, 4/F, Sea World Culture and Arts Center, Nanshan District (海上世界文化艺术中心四楼视界厅)
Metro: Line 2 to Sea World Station (海上世界站), Exit A