The Shenzhen Women's International Club (SWIC) will hold its annual Holiday Charity Bazaar at Terrace Restaurant in Sea World on Dec. 3.
Shenzhen Women's International Club (SWIC) members pose for a photo at last year's Holiday Charity Bazaar. Photos courtesy of SWIC

This holiday bazaar will set up various kiosks for visitors to select homemade mince pies, gingerbread and other delicious goodies. Come and find some unique Christmas gifts and meet up with friends at the bazaar.
A family poses for a photo with Santa at last year's bazaar.

Visitors are encouraged to snap a festive photo with Santa, as Santa will take time away from his busy holiday schedule to make a visit to the bazaar.
Visitors do manicures at last year's bazaar.

Kids will also find fun activities, such as face-painting, kiddie manicures and archery.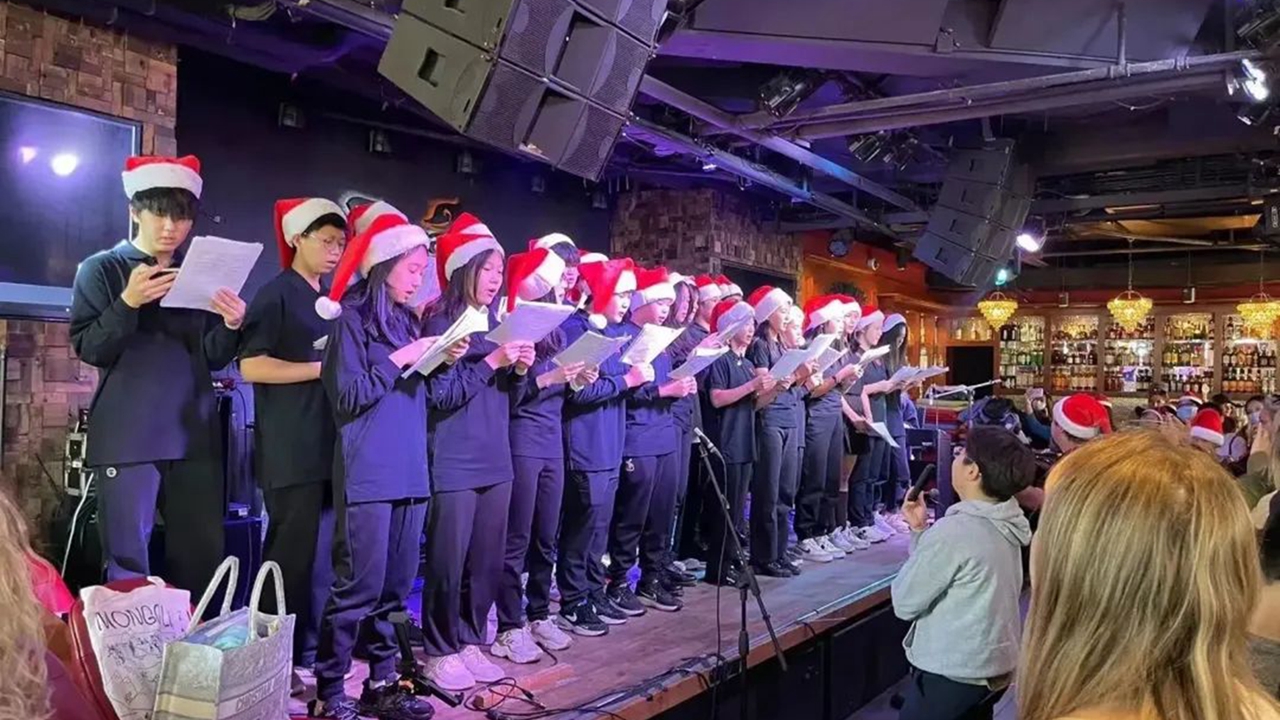 A student chorus sings a Christmas carol at last year's bazaar.

This year's bazaar will have magical music from the city's international schools. Visitors will be immersed in the amped-up atmosphere created by carols and Brazilian band drumming.
As a charity bazaar, SWIC will support selected local charities with the funds raised.
Last year's bazaar had over 40 merry vendors and attracted more than 800 visitors.
Time: 10 a.m.-4 p.m., Dec. 3
Contact: swicsz@outlook.com, WeChat account "SWIC_Club"
Venue: Terrace Restaurant, Sea World, Nanshan District (海上世界露台餐厅)
Metro: Line 2 to Sea World Station (海上世界站), Exit A