In our era of the new media and information explosion, people are more likely to interact and engage with motion visual works than with texts and images. Compared with static graphic design, motion graphics are highly versatile storytelling tools; they can splash on our screens right away and instantly grab our attention.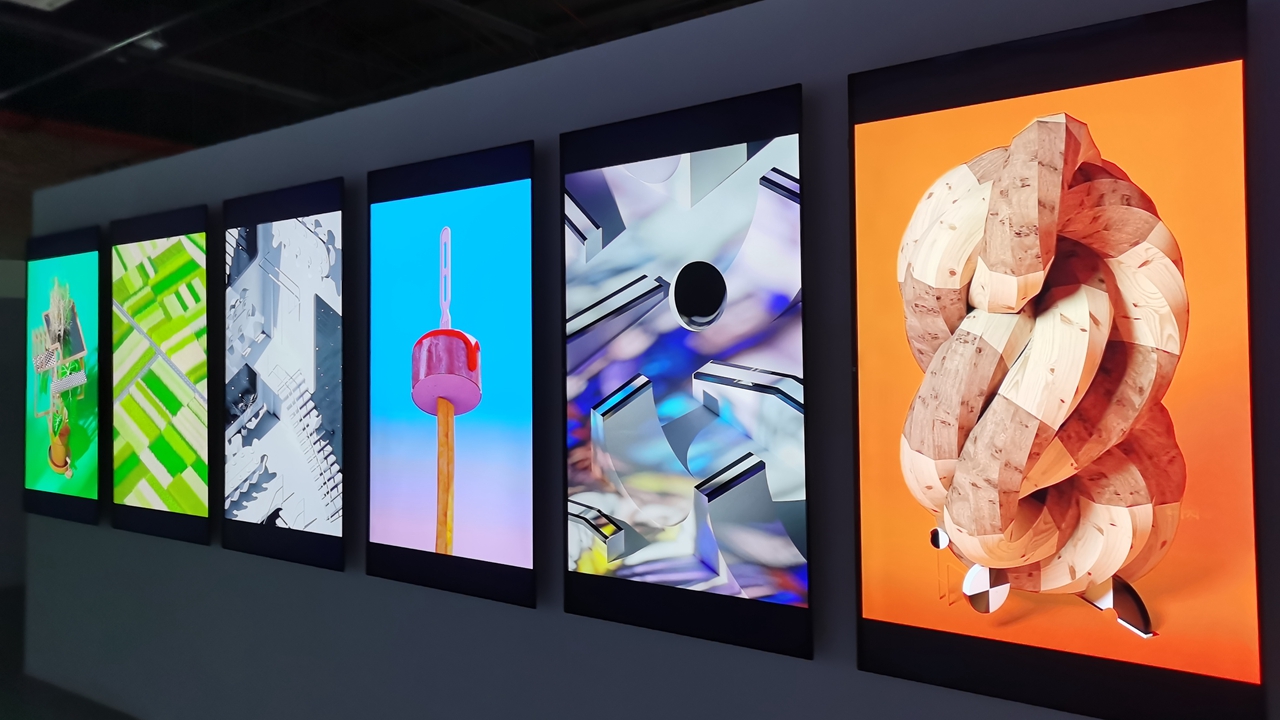 A series of covers of Swiss architecture magazine werk bauen + wohnen designed by Studio Feixen are on display at the "Flow: Graphics in Motion" exhibition at C2 Space in OCT-LOFT. Photos by Cao Zhen

"Flow: Graphics in Motion," a new exhibition at OCT-LOFT, presents more than 100 motion graphic design works by 25 top designers and studios from 10 countries. As part of the 2022 OCT-LOFT Creative Festival, the exhibition, curated by Liu Gang and Roy Terhorst, includes past commercial cases by the designers and studios and their experiments in exploring diversified visual presentations. Even if you may not fully understand all the exhibits, you can still be enthralled by the visual power in some of the motion graphic designs.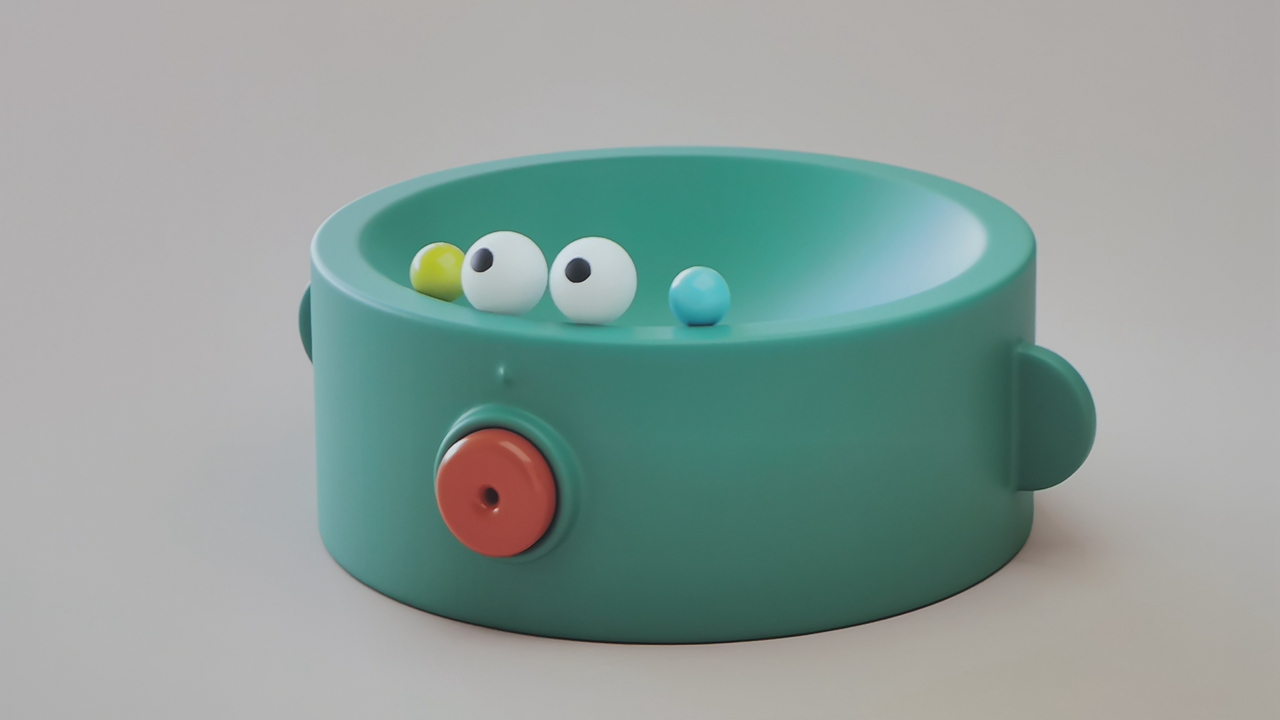 A scene from Lucas Zanotto's video "Six Kinetic Characters."

Enjoy the minimalist charm of Finland-based designer Lucas Zanotto's light-hearted video, "Six Kinetic Characters," which illustrates relatable emotional gestures through hilarious animated characters. Emotional roller coasters, mood swings and crossed eyes are conveyed in 3D renders, which Zanotto shades with nostalgic pastel colors. The multi-talented designer shared this video on Instagram, from which he enjoys being able to "speak straight to people and create entertainment without any barriers in between."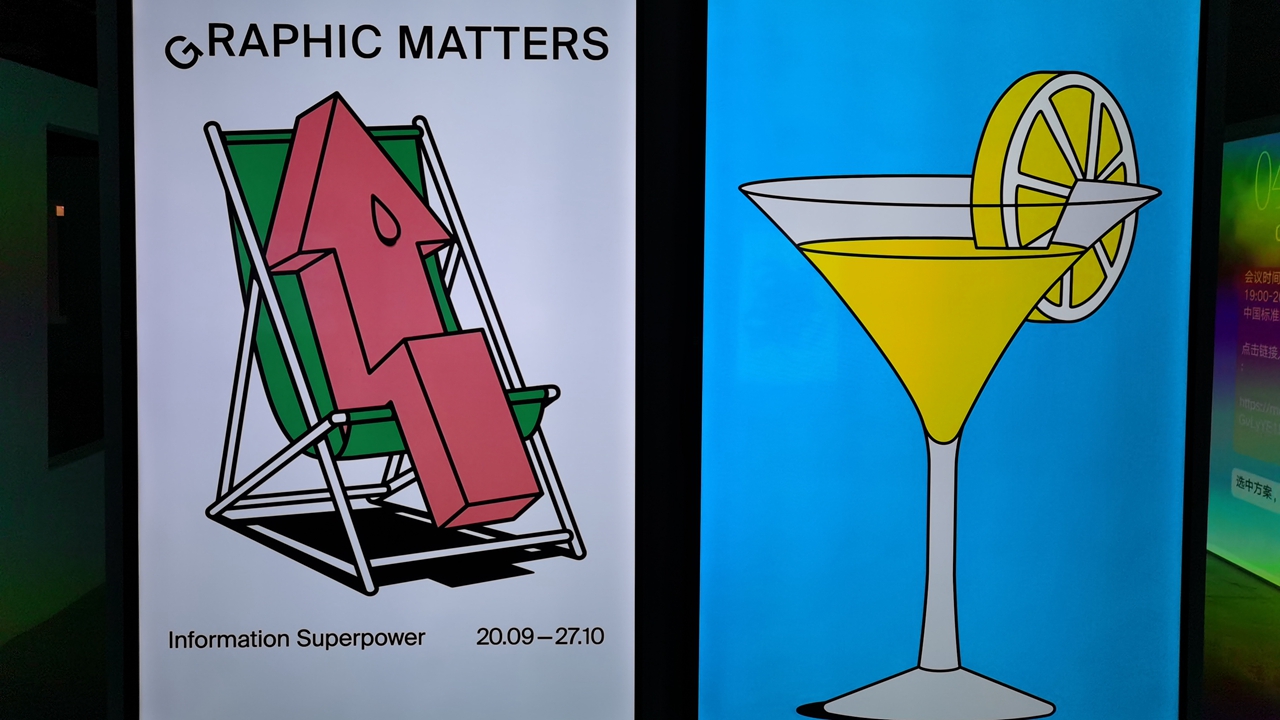 "Graphic Matters" and "Studies in Motion" by Rob en Robin.

Dutch creative studio Rob en Robin also showcases its experiments at the exhibition: "Graphic Matters" shows cutting-edge data visualization, infographics, manuals and cartography in a hilarious way, while "Studies in Motion" consists of short animations in which the absurd connection between random objects results in autonomous and unexpected interactions.
Curator Liu said motion graphic designs add depth to the story, and together with music and motion typefaces, it can make posters more attractive and easier to give us messages. "More profoundly, it changes the way people think. For example, Studio Feixen has set up a motion typeface store on his studio website. In Studio Thonik's motion visual design project for the Holland Festival, the studio used typography, graphic design, computer programming, infrared photography and other modalities to express their conceptual and social views," Liu added.
Motion visuals show British designer Connor Campbell's experiments on motion typefaces.

At the exhibition, visitors can watch a music video created for South Korean alternative pop band Leenalchi. The dance in the video was choreographed by Ambiguous Dance Company and the video is incorporated with motion graphic design by Ordinary People, a multidisciplinary design studio based in South Korea and the United States.
"We hope to bring some inspiration to professional designers working in the new wave of media technology through this exhibition. For viewers, we hope to provide them with diverse viewing angles and let them see more changes and possibilities in design and life," he said.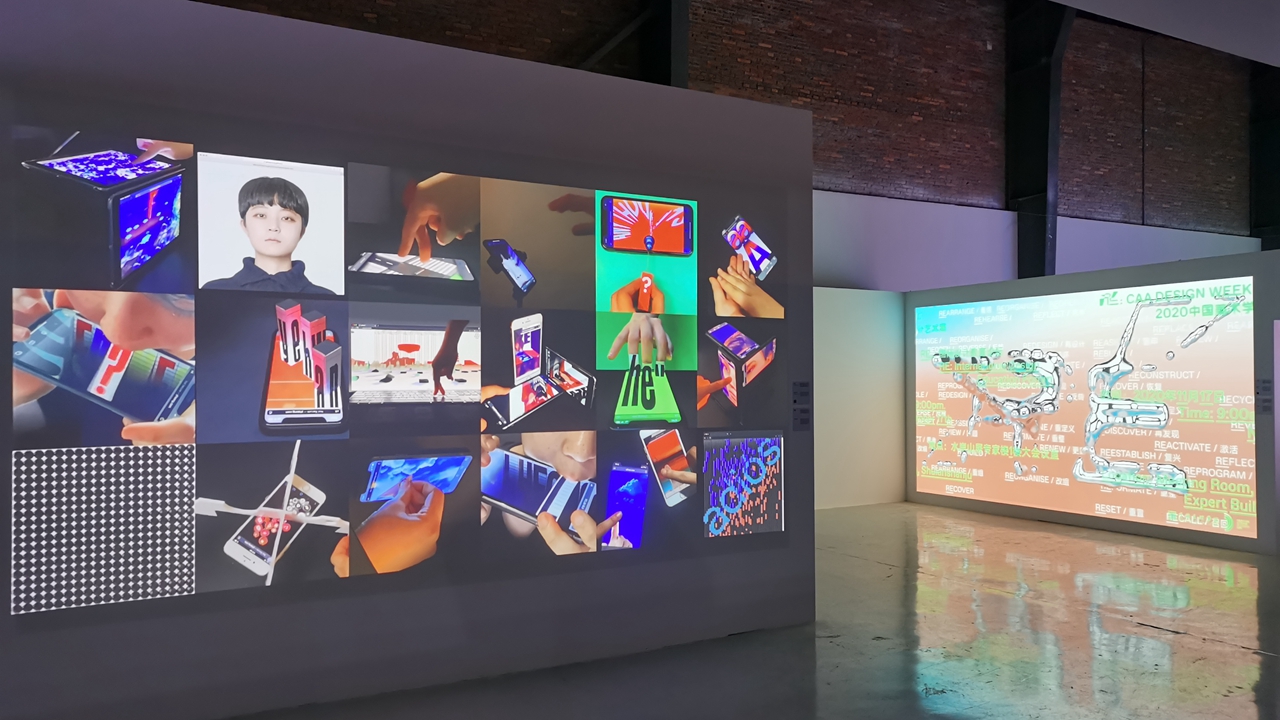 A glance at the exhibition.

During the free exhibition, eight groups of exhibiting artists and studios will also give online lectures on the diverse trends in graphic design.
Dates: Until Jan. 5, 2023
Venue: C2 Space, North Area, OCT-LOFT, Nanshan District (华侨城创意文化园北区C2展厅)
Metro: Line 2 to Qiaocheng North Station (侨城北站), Exit B