The "Great Career Builds Spirit — From Jinggangshan to Lianhua Hill" exhibition at the Guan Shanyue Art Museum features paintings by master Guan Shanyue (1912-2000) and contemporary Shenzhen artists.

A painting created by Guan Shanyue in 1983.

It is a continuing exhibition of the "High Road Leads to the Cloud" exhibition, which was held in the summer at the art museum and showcased Guan's Jinggangshan-themed paintings. Located in Jiangxi Province, Jinggangshan is the heartland of the early revolutionary activities of the Communist Party of China (CPC). Guan's paintings of rivers, mountains and flamboyant flowers show the magnificent revolutionary and cultural spirit of Jinggangshan.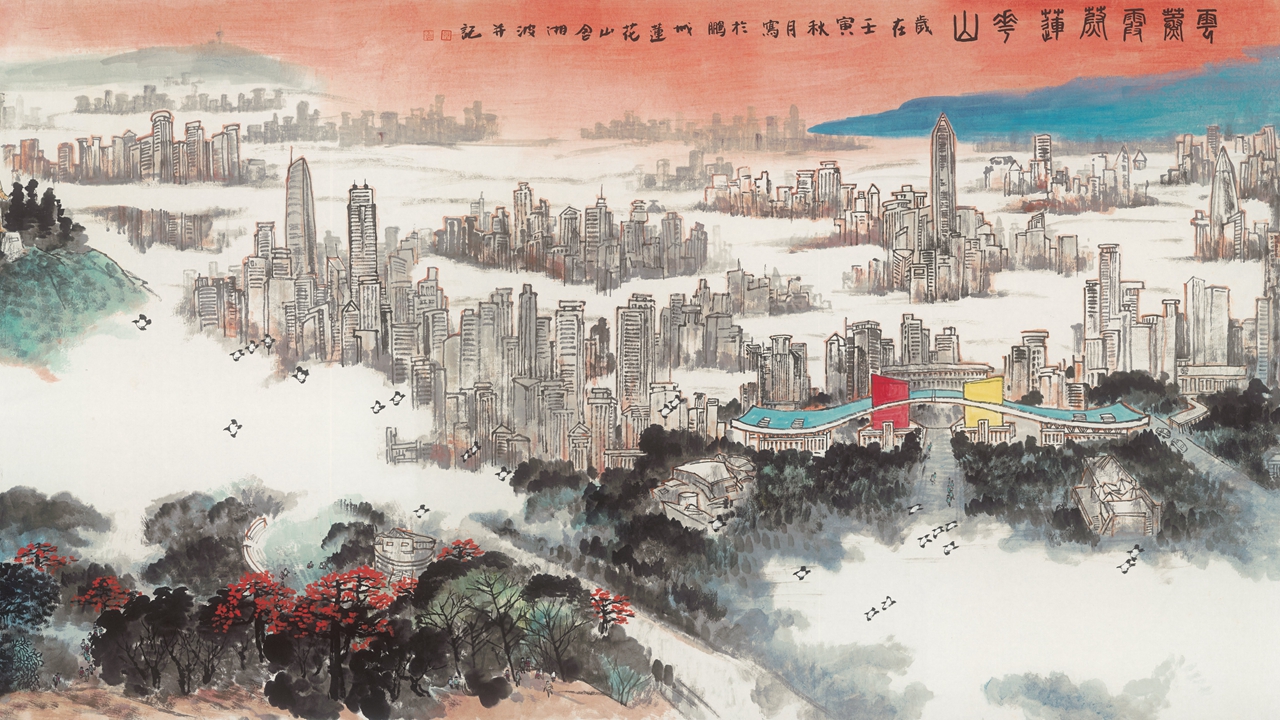 A Shenzhen-themed painting created by Chen Xiangbo, director of the Guan Shanyue Art Museum. Photos courtesy of Guan Shanyue Art Museum

The current exhibition adds more Shenzhen-themed paintings created by local artists, such as Liang Yu, Chen Xiangbo, Li Zhenfei and Zhang Xiaogang, to name a few. With a statue of Deng Xiaoping on top of Lianhua Hill in Futian District, the hill symbolizes Shenzhen's tribute to the spirit of reform and innovation.
The curators said the exhibition is an artistic reflection of China's reform and spirit. From the early revolutionary activities in Jinggangshan to Shenzhen's achievements in reform and opening up, scenes depicted in the paintings offer a visual epic.
Dates: Until Dec. 16
Booking: WeChat account "gsyart"
Venue: Guan Shanyue Art Museum, Futian District (关山月美术馆)
Metro: Line 3 or 4 to Children's Palace Station (少年宫站), Exit F