Shenzhen tries to become a model city in transportation in China by 2025 and has stepped up efforts to form an open and smooth, dimensional integrated, low-carbon and smart, safe and easily accessible transport system, according to city's 14th Five-Year Plan for Transport (2021-2025).
By 2035, the city is expected to take the lead in the country to build a high-quality, modern and comprehensive transport system and become a global logistics hub underpinned by land, marine and air logistics systems, the plan showed.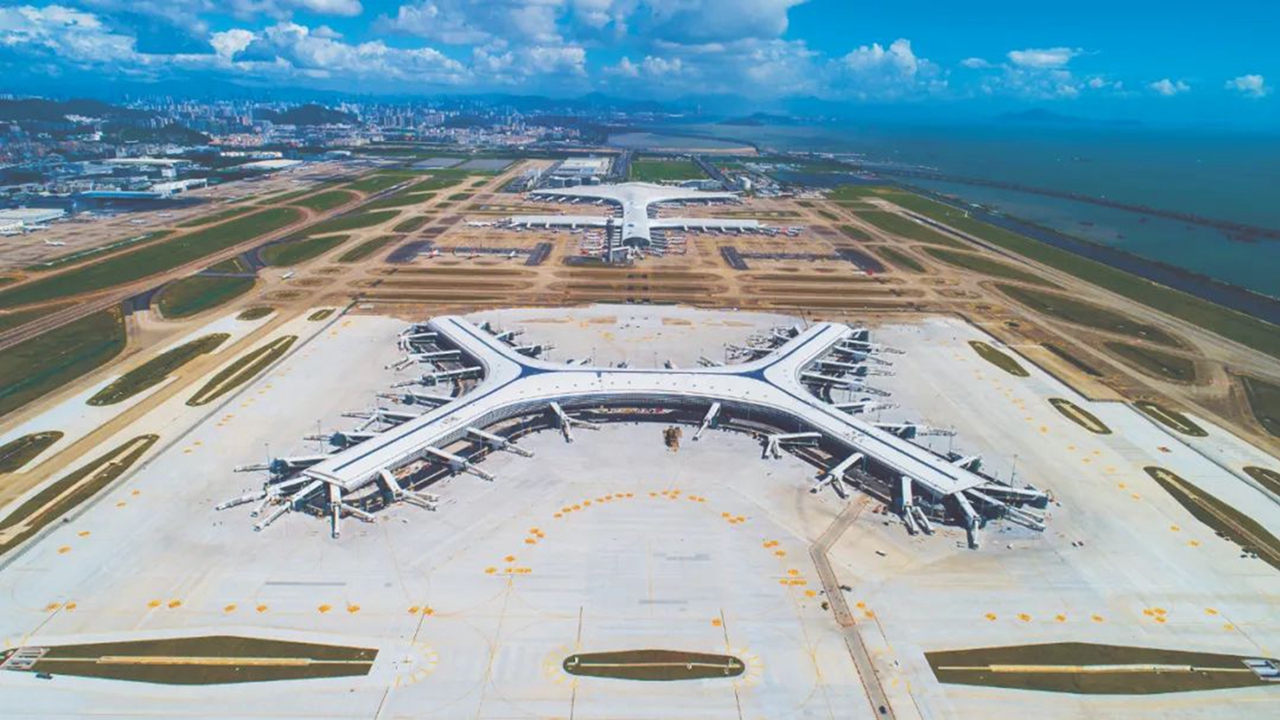 An aerial view of the satellite hall of Shenzhen Bao'an International Airport, and Terminal 3, which is in the background. The use of the satellite hall, started from Dec. 8, 2021, has expanded the city airport's capacity. Sun Yuchen

Shenzhen has built up three national logistics hubs, covering seaport and airport logistics hubs and the Pinghu South National Logistics Hub featuring a multimodal transportation system.
"In three straight years, Shenzhen was approved to build three logistics hubs: a commercial and trade logistics hub in 2019, an airport-based logistics hub in 2020 and a national seaport-based logistics ub in 2021. The logistics hubs showed the importance of the city's logistics industry," according to an officer from Shenzhen transport bureau.
Data from the city's transport bureau showed the added value of logistics industry reached 221.3 billion yuan (US$31.8 billion) between January and September, up by 3.08% year on year. In the first 11 months of this year, the Pinghu South National Logistics Hub operated 188 Sino-Europe trains, carrying 132,613 tons of freights in 17,504 TEUs (twenty-feet equivalent units). Since the operation of the Sino-Europe trains in August 2020, Shenzhen has opened 13 routes covering 38 countries and regions and has provided international logistics services for 3,000 enterprises in the Guangdong-Hong Kong-Macao Greater Bay Area.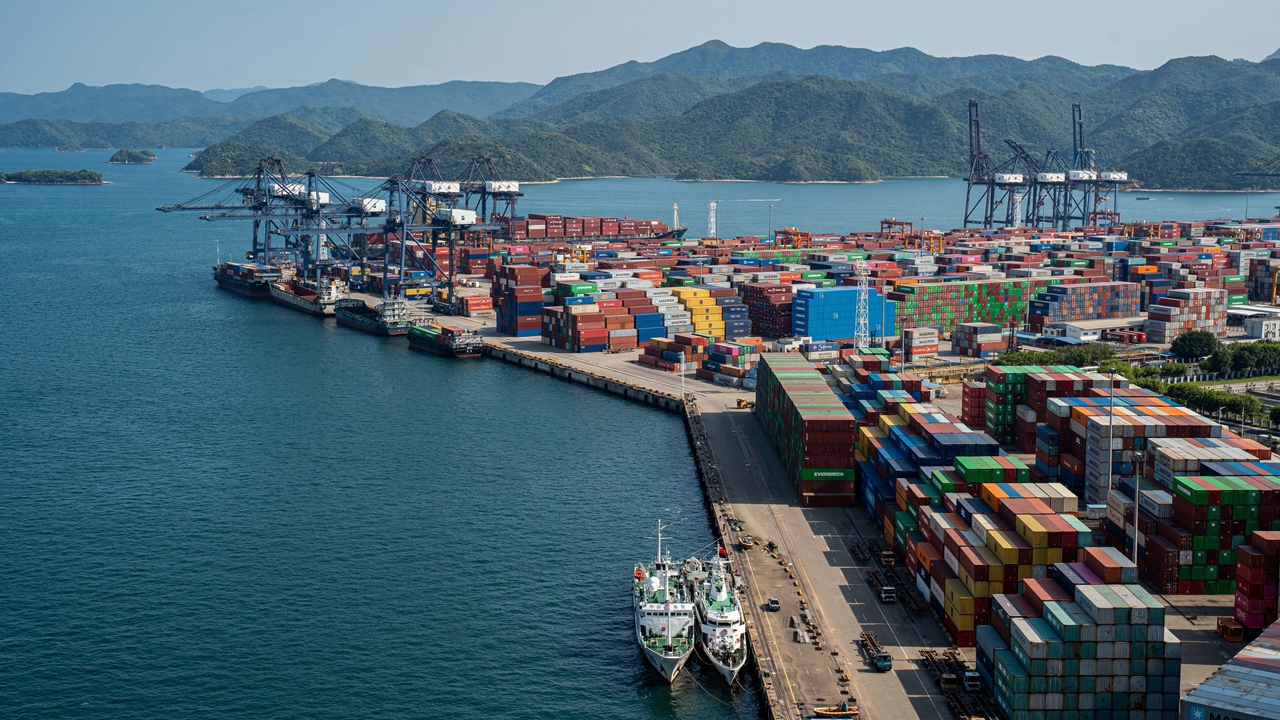 A view of Yantian Port. Yantian Port is an important component of the city's seaport-based logistics hub. File photo

"The logistics industry has become the city's pillar industry through over a decade of development. It has good infrastructures for the development of logistics," Zhu Yanjun, general manager from Awstrans International Supply Chain Co. Ltd., said.
The city has planned to invest 10 billion yuan to turn the Pinghu logistics hub into a comprehensive, intelligent and multimodal logistics platform with cold-chain warehouses, vendor managed inventory (VMI) services and e-commerce facilities.
Shenzhen Port completed 26.65 million TEUs from January to November, up by 2% year on year. In the first 10 months of this year, parcel and mail turnover of Shenzhen Bao'an International Airport reached 1.25 million tons, down by 2.7% year on year. However, the international cargo turnover increased by 20.7%.
Liu Jianhua, a former lecturer from The Hong Kong Polytechnic University, thought Shenzhen is advantageous in infrastructures, especially in high-speed railways and sea shipment logistics.
"The energy-saving, intelligent and intercontinental transportation will be the direction for the logistics supply chain innovation. Shenzhen could seize the opportunities to become a green, intelligent and intercontinental logistics hub," Liu suggested.
According to the city's plan, Shenzhen Port's container throughput will reach 33 million TEUs, its capacity to receive liquefied natural gas (LNG) will reach 16 million tons and its cruise ship passenger turnover will reach 600,000 by 2025. The city's air cargo throughput is estimated to exceed 2.1 million tons by 2025.
Zheng Yanling, secretary of the Shenzhen Logistics and Supply Chain Association, suggested that the city must give more guidance to enterprises in applying intelligent technologies and equipment in logistic services. By applying technologies such as AI, big data and blockchain, the city can be a model city in the application of technologies in the logistics industry.