Shenzhen ranked among the top in the country in terms of multiple night economy indexes released by several research institutions, becoming one of the most dynamic and prosperous megacities for night economy in China, Shenzhen Special Zone Daily reported.
Data from Alibaba Group suggested that Shenzhen ranked among the top in the country in terms of nighttime online shopping, movie watching and fitness activities.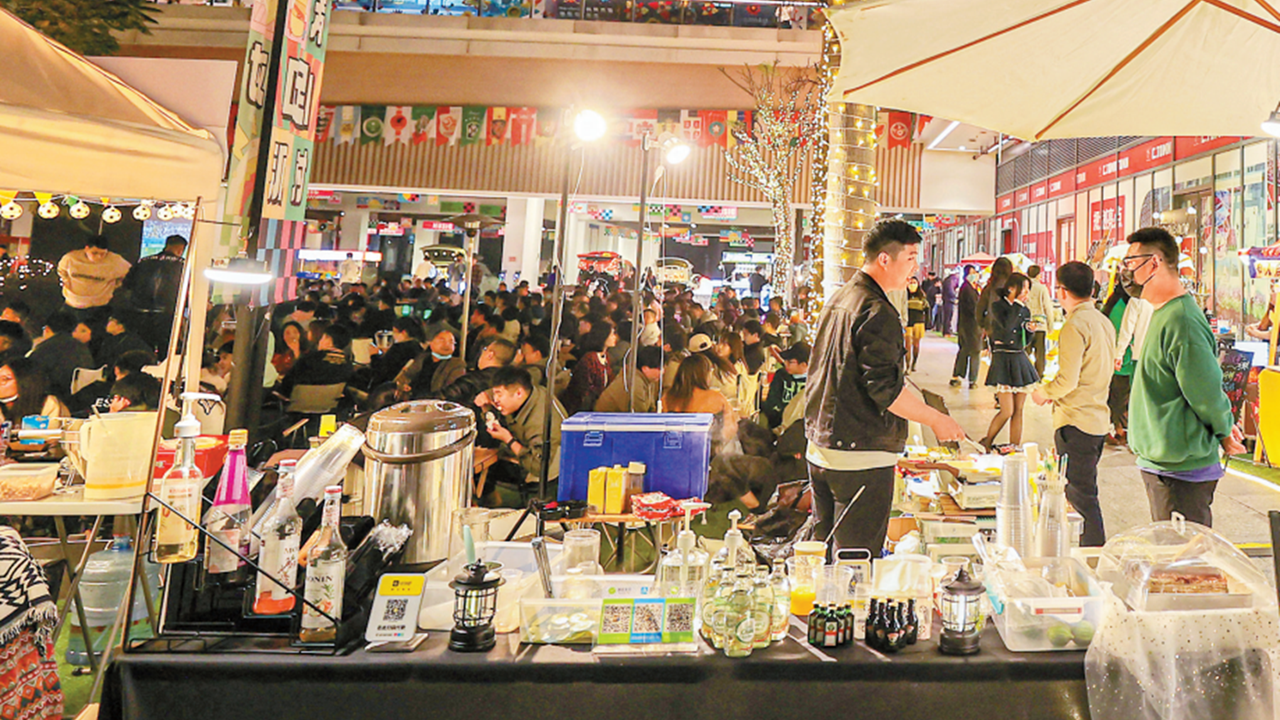 Residents visit a night market in Longhua District. He Long

Meituan's data also indicated that Shenzhen has seen growth in its nighttime online consumption in recent years. Shenzhen's proportion of consumption after 10 p.m. to the whole day's total ranked first among 16 Chinese cities, including Beijing, Shanghai, Guangzhou and Chengdu.
Futian and Luohu districts were among the top 10 counties or cities as examples of a prosperous night economy.
Shopping malls across the city have tapped into the night consumption potential either by holding promotional activities or extending business hours.
Shenzhen also aimed to build over 10 featured shopping centers (or pedestrian streets) in five years and demonstration blocks for night economy, according to measures on stepping up the building of international consumption center.
"Nantou Ancient Town in Nanshan District has built night consumption scenarios and organized nighttime-themed activities to boost night consumption," said a staffer from Nantou Ancient Town, adding that the town's night consumption runs until 3 a.m.
In addition to night tourism, many other venues such as bookstores, live event venues, exhibition halls and gyms have also launched events to diversify citizens' nightlife choices. At present, the city has a night consumption network of over 80,000 sites.
The booming night economy's vitality is closely linked to policy support. Shenzhen has issued a slew of policies to step up the building of an international consumption center.
Shenzhen will build a batch of cultural and tourism integrated development demonstration zones as well as night culture and tourism consumption areas to enrich the night economy, according to the city's 14th Five-Year Plan (2021- 2025) for cultural and sports tourism development.
Yu Lingqu from the China Development Institute said that Shenzhen's economic development is supported by the night economy while the night economy development is attributed to night consumption. Consumption will be the main driving force for future economic growth, providing more impetus for economic development, according to Yu.