Humankind has done unprecedented damage to the ocean such as overfishing and waste dumping. The ocean continues to deteriorate due to pollution, with devastating effects on the planet's ecosystem and biodiversity. Marine protection is very urgent.
"Ocean Guardian, Shenzhen Sustainable Practice Exhibition" displays exhibits on marine sustainability from home and abroad, presenting thoughts and actions on marine pollution and sustainable practices in four sections: conceptual awareness, marine litter, onshore plastic litter and mariculture recycling litter. It warns people of the necessity of marine protection and expresses our hope for a better life.
A visitor takes photos at "Ocean Guardian, Shenzhen Sustainable Practice Exhibition." Photos from Sustainable Design (Material) Museum
The exhibition explores solutions to marine litter by showcasing recycled materials and products. Some artists recycle onshore plastic wastes into household items. Shell wastes from urban living and seafood farming also serve as a high-quality recycled material.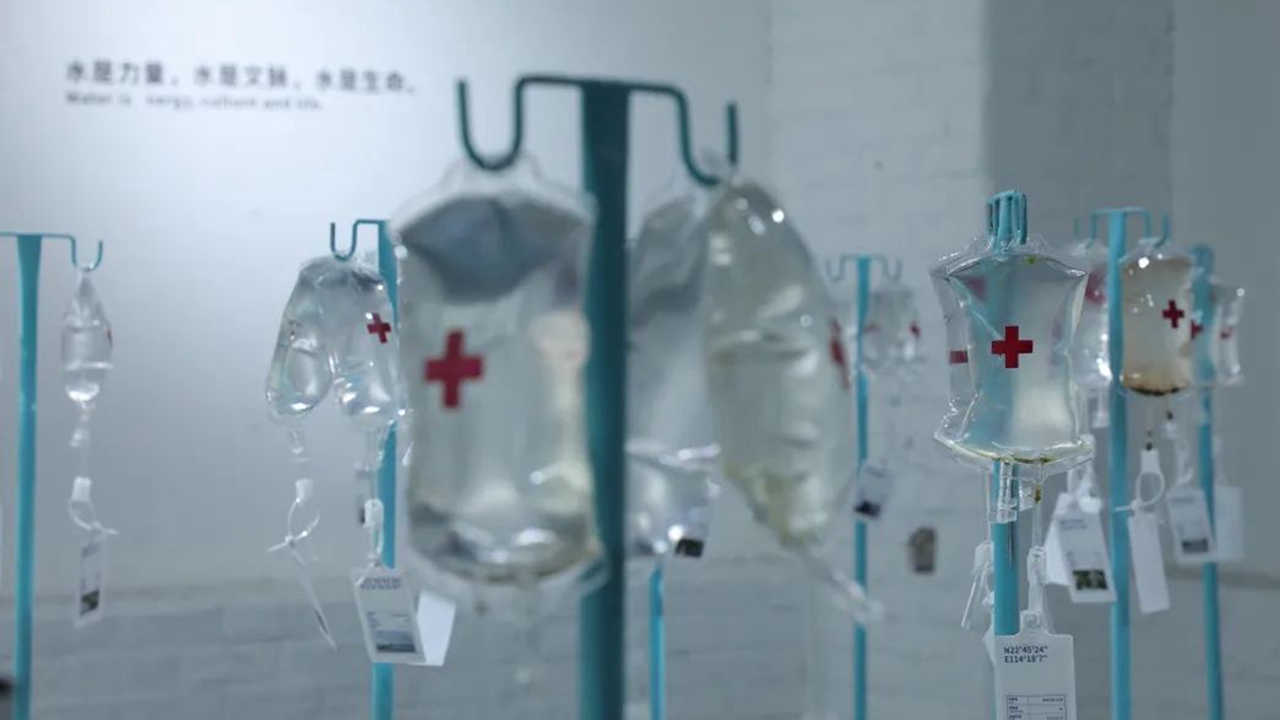 "Blood of Shenzhen"

The "Blood of Shenzhen" installation creators collected water from rivers and reservoirs around Shenzhen and put the water into blood bags to express that water is like the city's bloodline.
Visitors can bring washed plastic water bottles when entering the exhibition. They will be asked to put caps and bottles into the corresponding recycling bins. These wastes will be recycled into clothes, furniture, etc. The exhibitors hope the awareness of marine protection will go beyond the exhibition.
A stool made out of wasted rubber.

Dates: Through Jan. 18, 2023
Hours: 10 a.m.-5 p.m., closed Mondays
Venue: Block 6, Nanhai E-Cool, Nanshan District (南海意库6号楼)
Metro: Line 2 to Shuiwan Station (水湾站), Exit D