At the beginning of the new year, the bald cypress (Taxodium distichum), also called swamp cypress, in Shenzhen's major parks has ushered in the best viewing period of the year with mixed colors of red, yellow and green, giving the city a more romantic vibe.
Picturesque scenes can be seen at Fairy Lake Botanical Garden, Lianhua Hill Park and Honghualing Park. The cypress leaves, with a touch of intoxicating red, sway gently in the warm sun, Shenzhen Evening News reported yesterday.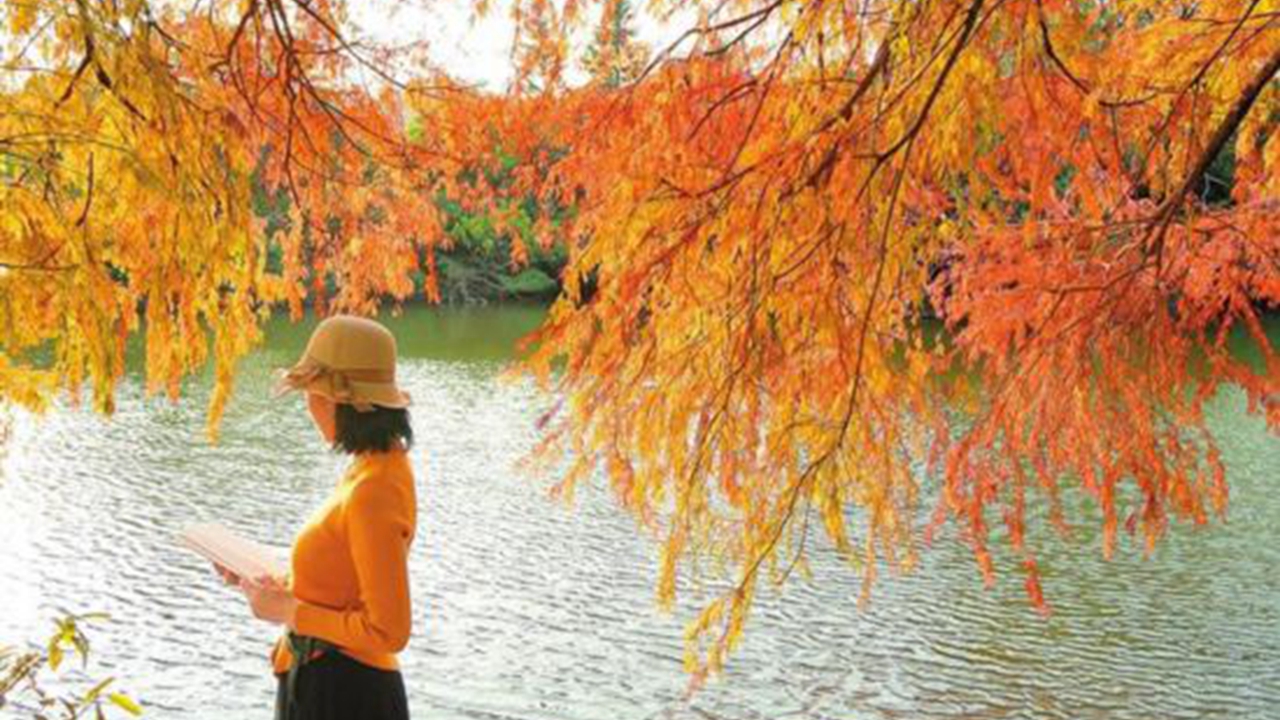 A visitor takes photos with bald cypresses at Fairy Lake Botanical Garden. Lu Ying

While red maples flourish in the north, the south has towering bald cypress trees, which can grow as tall as 25 to 50 meters.
Bald cypresses in autumn and winter offer a unique and beautiful landscape in southern China. From December to January the following year, bald cypress leaves change from green to yellow, then from orange to red. The whole color-changing process lasts approximately over a month.
Bald cypresses line up at Lianhua Hill Park. Lin Songtao

In the afternoon, the sun shone on the lawns of Lianhua Hill Park, where the lake lined by bald cypresses tinged with colors of green, yellow and red glinted in the sunlight. Egrets in twos and threes were foraging in the lake, as if they were in a colorful watercolor painting.
Citizens were seen walking in groups under the cypress trees, with some pushing strollers and others stopping to take photos.
At the Fairy Lake Botanical Garden, bald cypresses by the lake have turned red and yellow, attracting many photography enthusiasts to take photos. "The cypress trees are the most beautiful at noon or at dusk, when the leaves' color saturation is higher and the photos are the best," a photography enthusiast told the News.
Bald cypresses by the lake have turned red and yellow at the Fairy Lake Botanical Garden. Lu Ying

Honghualing Park in Longgang District has also become a popular destination for residents to admire bald cypresses.
Why does the bald cypress change colors? It lies with the pigment in its leaves.
The leaves turn red due to the large amount of anthocyanins synthesized in them, and anthocyanin biosynthesis is induced by various factors such as temperature, light, nutrients, metabolites and special development of tissues.
The lower the temperature is, the faster the color of bald cypresses changes, and young trees change color faster than old trees.