A stunning, digital immersive exhibition of French artist and post-Impressionist painter Paul Cézanne (1839-1906) is being held at the Pingshan Exhibition Gallery.
On display are digital projections of Cézanne's masterpieces portraying his beloved landscapes of Provence, his melancholic portraits and famous still life paintings. While viewing the artworks swirling around you, you will feel like you are inside the artistic mind of one of the greatest modern painters of all time.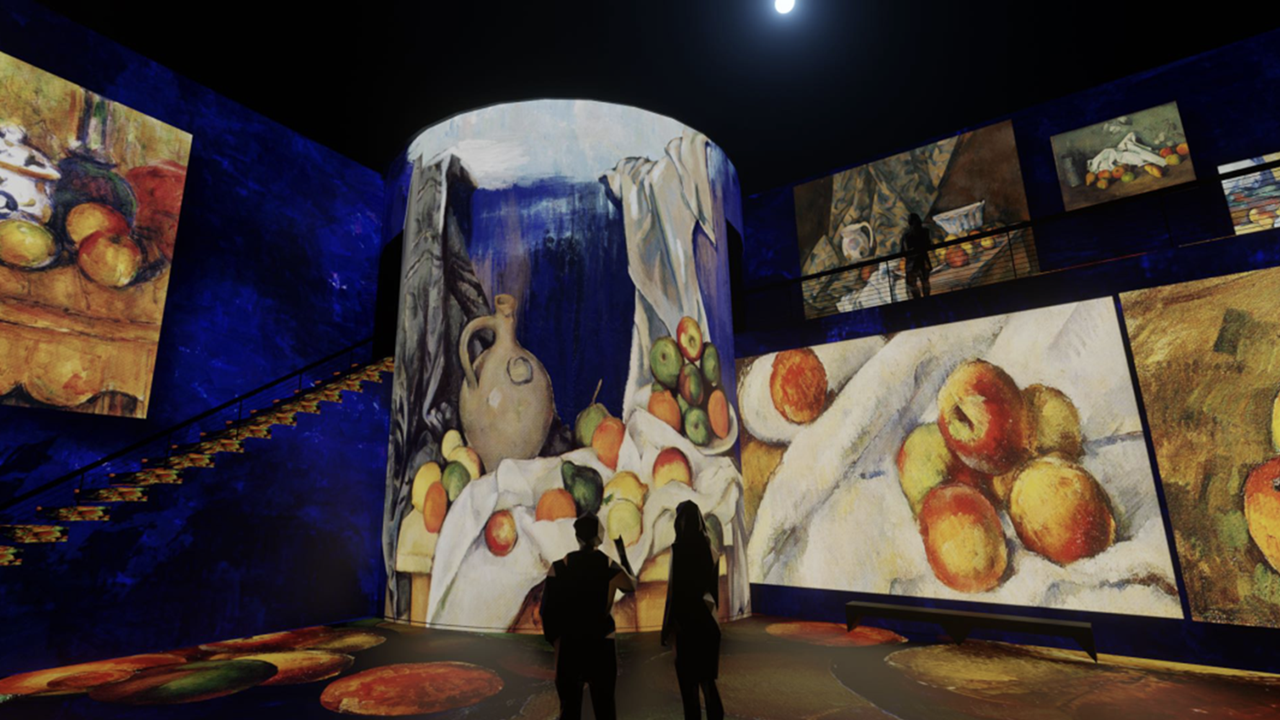 Visitors immerse themselves at the "Cézanne: The Four Seasons" exhibition at Pingshan Exhibition Gallery. Photos from the organizer's WeChat account

The exhibition, titled "Cézanne: The Four Seasons," reveals the power of Cézanne's compositions, his approach to light and color and his link with nature which was his greatest source of inspiration. The visitors will be immersed in the vast canopy of the trees, forests, parks and gardens at the exhibition. Cézanne's paintings are also deeply and completely sincere, conveying his uncertainty and passion.
Visitors will view representations that reflect the artist's personal life: the self-portraits that capture his inner torment, the sobriety that resulted from the slow pace of daily life in Aix-en-Provence, and the intimacy of his studio.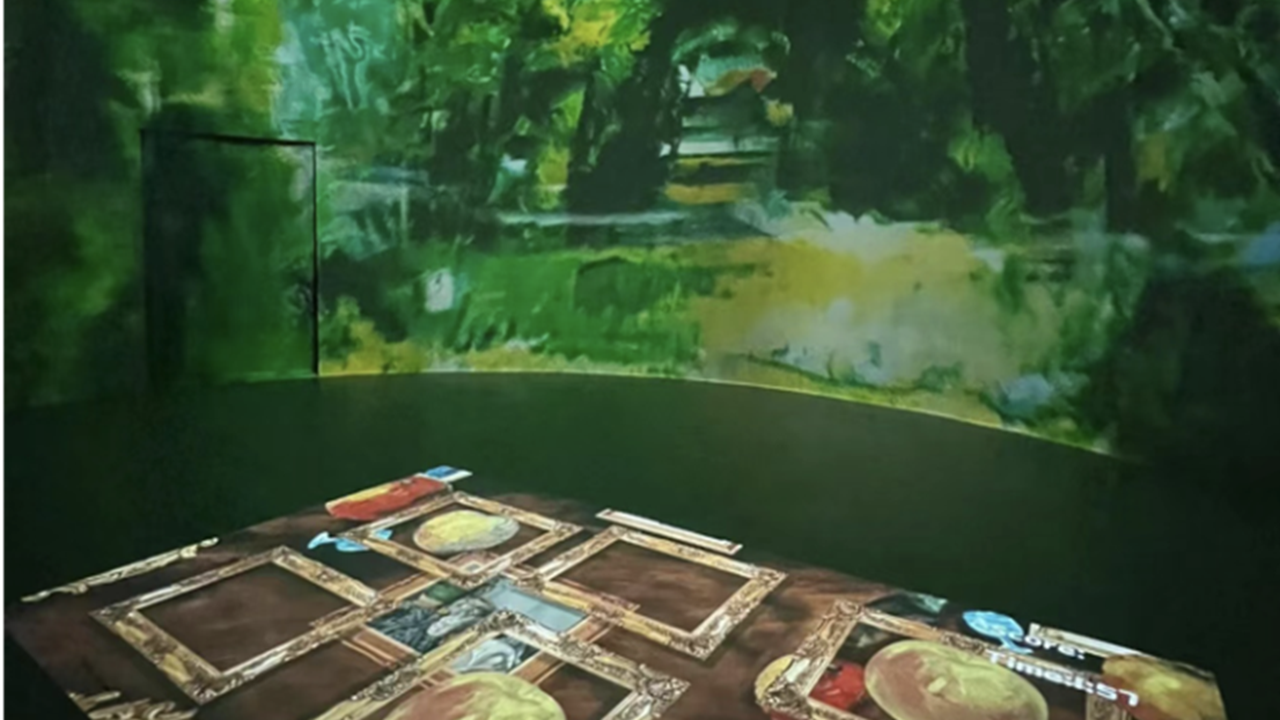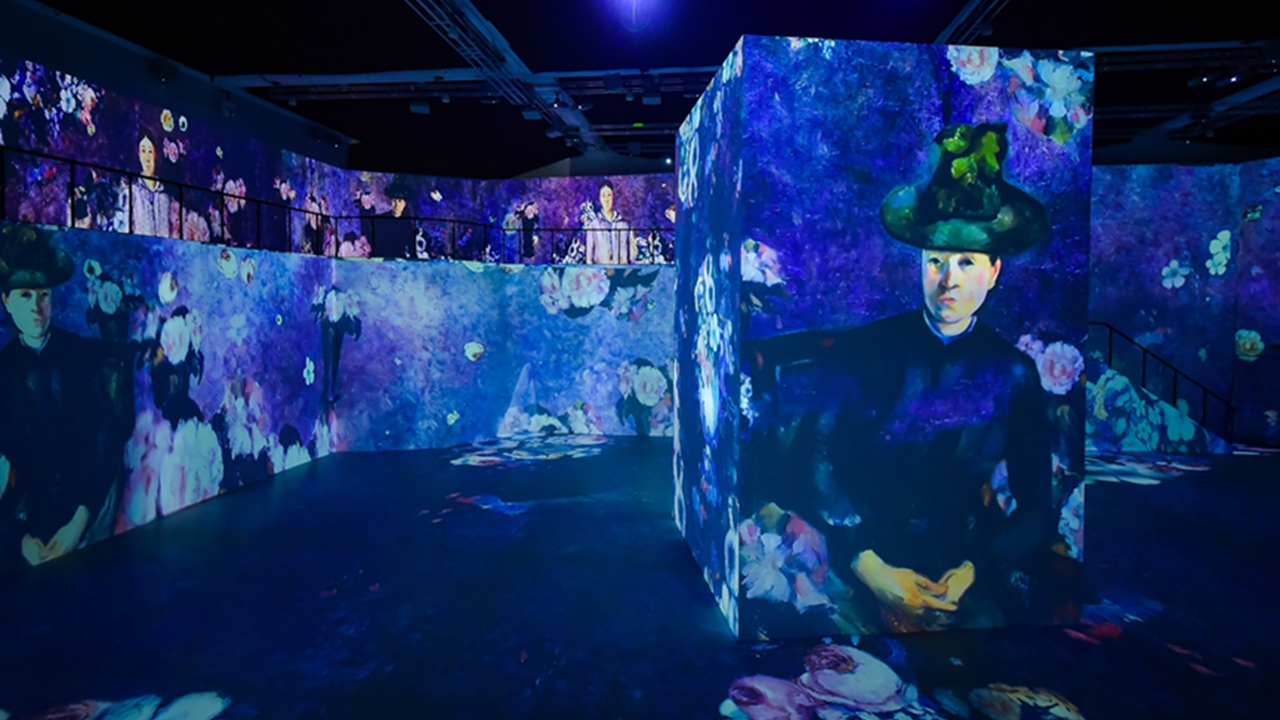 Digital projections of Cézanne's masterpieces are on display.

Cézanne's works laid the foundations of the transition from the 19th-century conception of artistic endeavor to a new and radically different world of art in the 20th century.
Cézanne was a self-taught artist. In his lifetime, he produced more than 900 canvases and 400 watercolors. He adopted the impressionism techniques of painting landscapes and using bright colors and coarse brushstrokes. He soon developed his own artistic expression of form and color. He started capturing his subjects from a more abstract viewpoint, unknowingly laying the groundwork to the future art movements of Cubism and Fauvism.
Ironically though, Cézanne sold very few of his paintings during his lifetime. After his death, his artworks gained immense recognition by serious art collectors, influential people and institutions in the art world. He became hailed as the pioneer of modern art.
Dates: Until Aug. 31
Hours: 10 a.m.-6 p.m., closed Mondays
Tickets: 78-118 yuan, various discounts for families
Venue: Pingshan Exhibition Gallery, Pingshan District (坪山展览馆)
Metro: Line 14 to Pingshan Square Station (坪山广场站), Exit D1