Shopping centers are gearing up for the Spring Festival with sufficient supplies of candies, biscuits, drinks, wines and nuts for shoppers to choose from.
"The Spring Festival is arriving in about a week, and we will spend the holiday back in our hometown. So we came here to get some gifts for our elderly," a resident surnamed Wang told Shenzhen Special Zone Daily at Sam's Club Futian Outlet over the weekend. Wang, pushing two full shopping carts, was waiting for his wife. Most of the items Wang bought are gift packages with nuts, candies, biscuits, chocolates, and boxes of drinks, wines and fruits.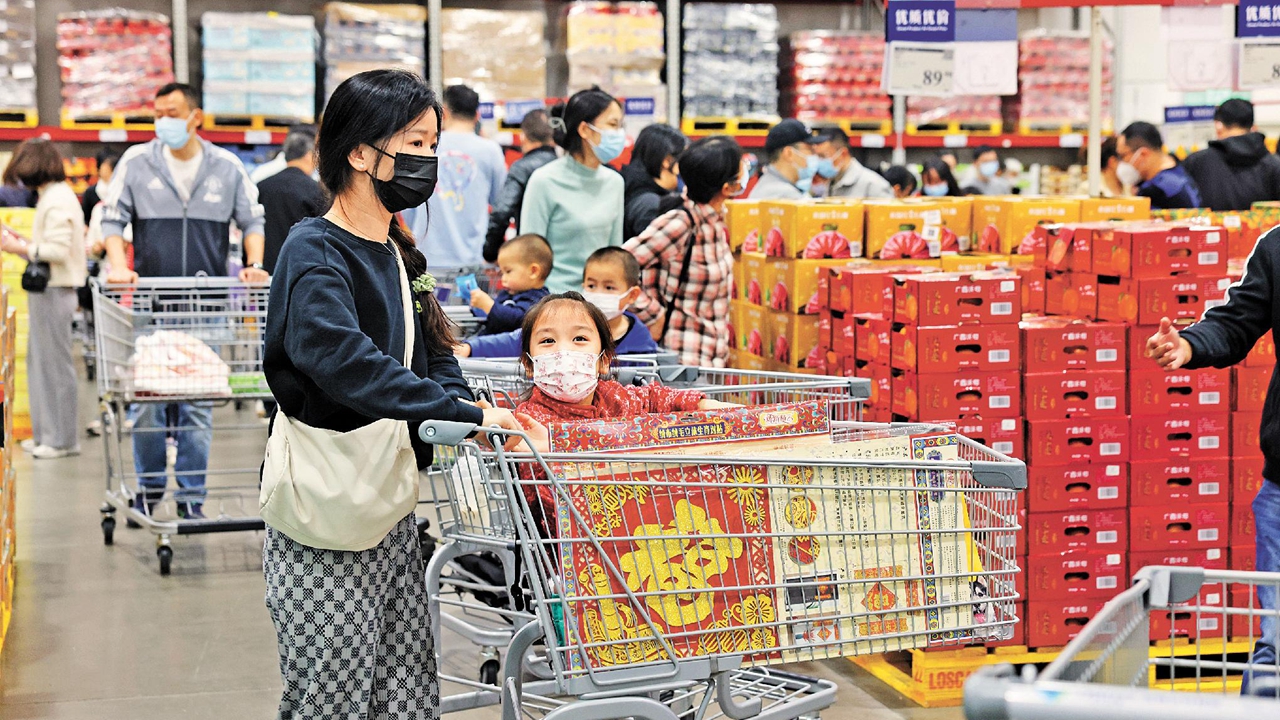 Shoppers peruse Spring Festival-themed items at Sam's Club Futian Outlet. Pan Kang

Over the weekend, Sam's Club Futian Outlet was crowded with customers picking items on the shelves. Many stopped to check shelves with Chinese New Year decorations such as lanterns, couplets, rabbit ornaments and posters with the character "福" for fortune.
"We have entered the selling peak for the Spring Festival and customer flow has doubled. Customers have been waiting by the gate of Sam's Club before we opened at 7:30 a.m.," Zuo Wanqin, deputy manager of the Futian outlet, told the Daily. According to Zuo, various product options are available at the retail warehouse, which include imported products like coffee, chocolates and limited-edition liquor. They also offer classic Chinese products such as edible bird's nest and Man-Han banquet, one of the grandest meals ever documented in Chinese cuisine and once enjoyed by emperors.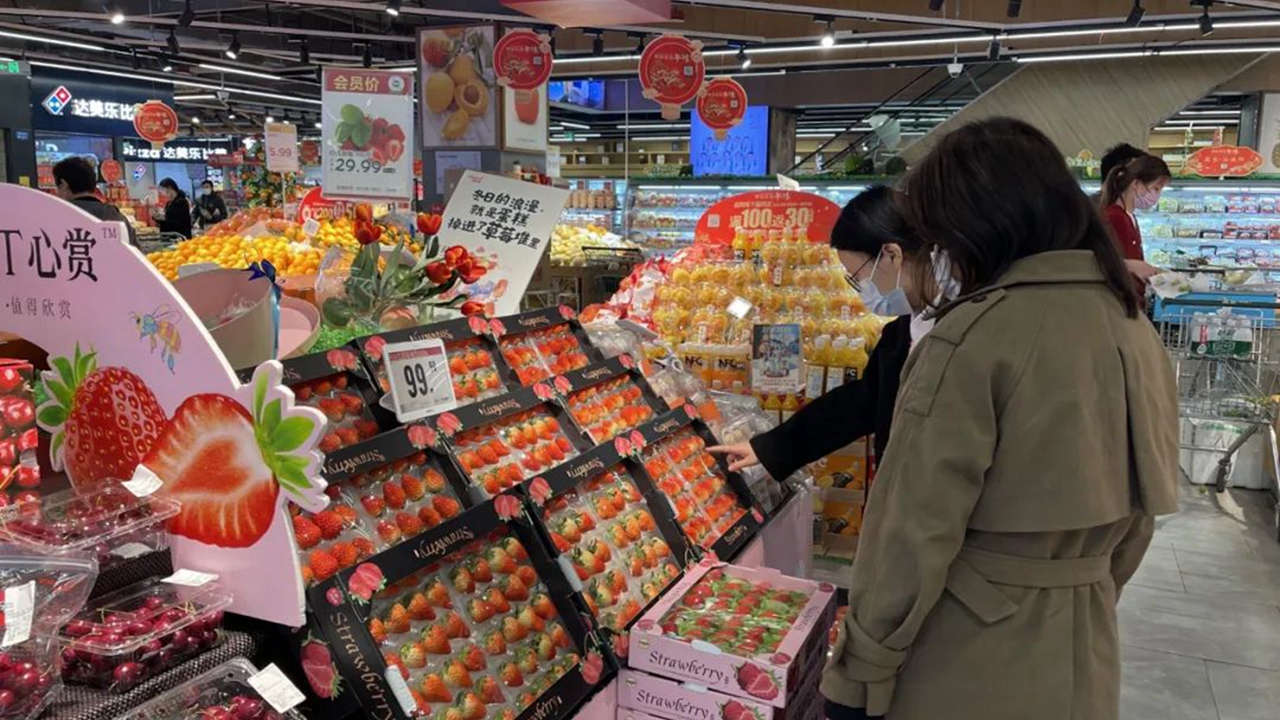 Shoppers select fruits at Vanguard's Caitian Outlet in Futian District.

Vanguard's Caitian outlet in Futian District has introduced 2,300 categories of Spring Festival goods, including grains, oil, snacks, decorations and utensils. "Compared with the New Year holiday, the number of shoppers is ballooning this week. The sales of the outlet's Spring Festival goods went up 60%, compared with the Spring Festival shopping carnival last week," the outlet manger surnamed Yue said.