Shenzhen is not only famous for its skyscrapers, fabulous tourist attractions but is equally popular for its vibrant culture and ethos. Such vibrancy is best depicted in its rich cultural scenes as reflected through the array of festivals in Shenzhen. From artsy to harvest and musical to heritage, Shenzhen offers a variety of festivals each with its own special comprehensive pomp and show.

The popular festivals celebrated in Shenzhen truly reflect the culture and heritage of this city. Here we present the reader with a list that promises ample fun and excitement with authentic local experiences.
Nanshan Litchi Culture and Tourism Festival
Picking and tasting litchis in Nanshan District is fun.File photo
Time: Late June and early July
In addition to New Year's Day, Spring Festival, National Day and other national holidays, many local festivals are also celebrated in Shenzhen, the most popular perhaps being the Nanshan Litchi Culture and Tourism Festival, which has become the poster child of Shenzhen.
The Nanshan litchi became a tribute item to the imperial courts during the Tang (618-907) and Song (960-1279) dynasties, and is one of China's Geographical Indicator (GI) products. Shenzhen citizens enjoy the custom of picking and tasting fresh litchis in orchards during summertime, which inspired the origin of the festival. Since 1999, the festival has been celebrated each year for the picking, tasting and trade of the fruit.
The popular venues for litchi tasting include the Xili Orchard on Shahexi Road, Evergreen Resort in Moon Bay, and the Litchi Longan Orchard near Xili University Town.
Golden Coast Tourism Festival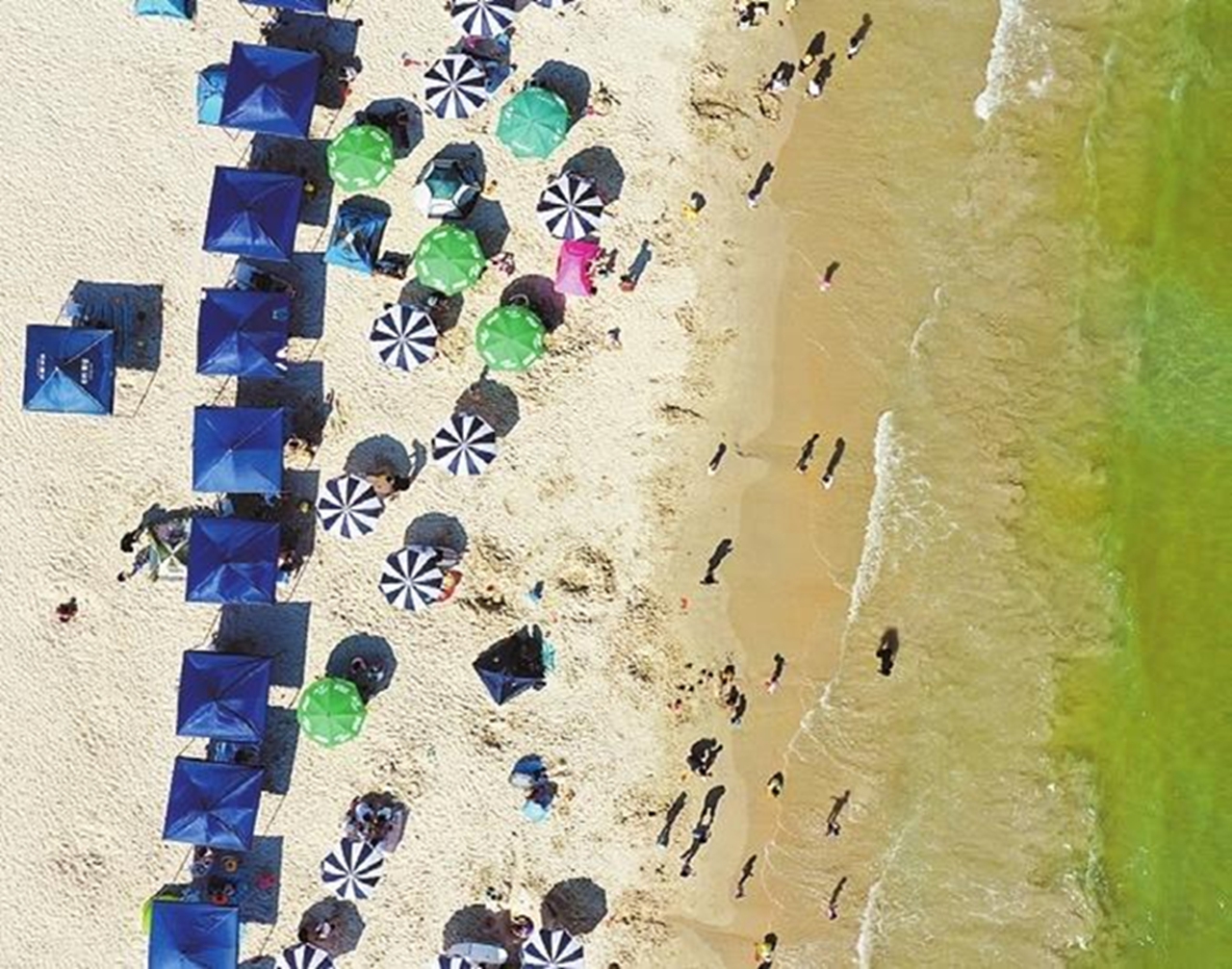 Holidaymakers at a beach in Yantian District.
Time: August to November
Nestled near Wutong Mountain and overlooking the sea, Yantian District is famous for its beautiful coastlines. In 2002, Yantian initiated the Golden Coast Tourism Festival, which promotes local tourism through music, sports and food. In past years, Yantian organized such events as opening galas, kite-flying competitions at Dameisha Beach, half marathons along the coastal and mountain trails, street dance and music events as well as seafood and shopping promotions at designated restaurants and malls in the district.
Shajing Golden Oyster Festival
Time: Every December
The history of oyster farming in Shajing, Bao'an District dates back to the Song Dynasty. Being the earliest artificial oyster farming area in the world, Shajing is called a "millennium oyster township." Since 2004, the Golden Oyster Festival has been held annually in Shajing, where visitors can taste fresh oysters cooked in various ways — grilled, steamed, marinated — while enjoying music, dance, poetry and exhibitions. The festival is set in December because the harvest season of this nutritious delicacy falls within the month.
Longgang Dragon Dance Festival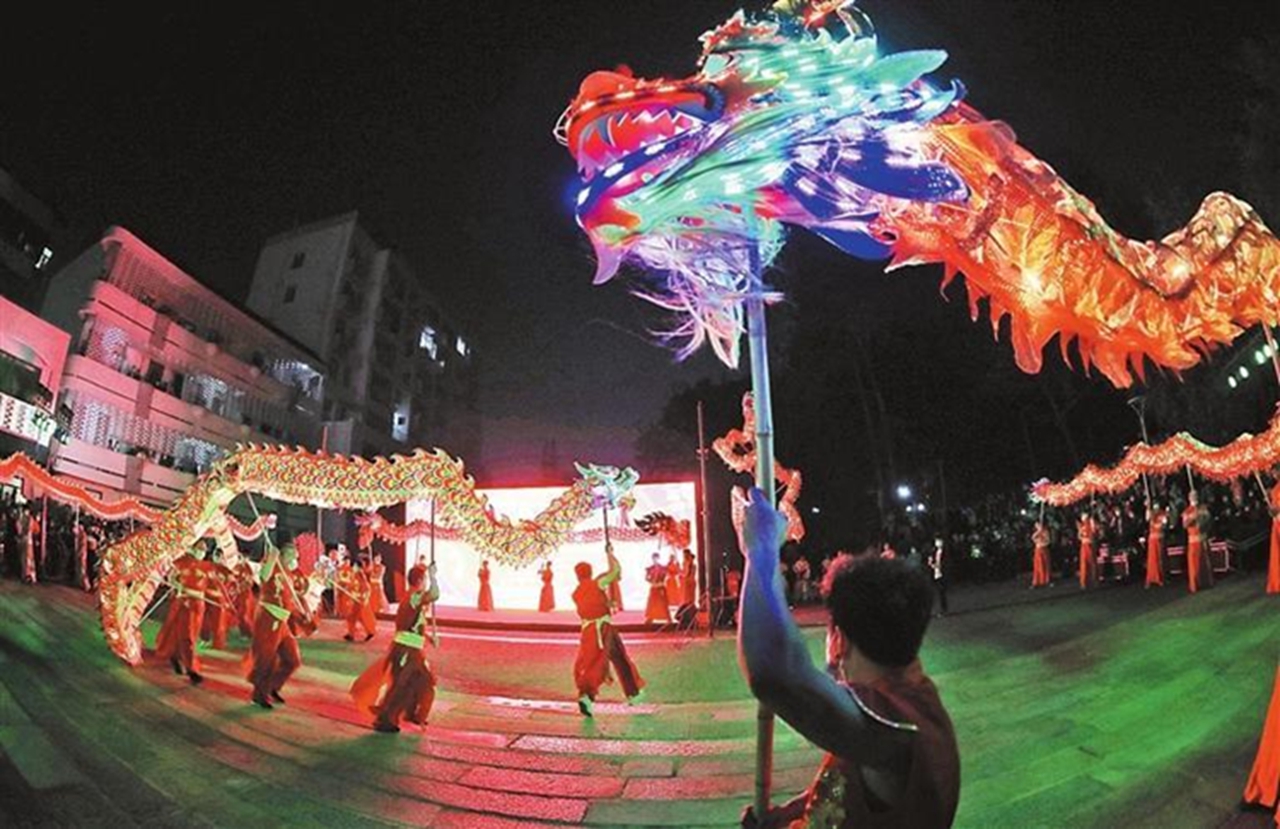 Longgang's dragon dance performers at Nantou Ancient Town in Nanshan District on Lantern Festival in 2022. Photos by Sun Yuchen unless otherwise stated
Time: Every November and December
Longgang, with the Chinese naming literally meaning "Dragon Hills," has a beautiful legend explaining the origin of the town. Folklore has it that a fairy was lured by the luscious environment and chose to live in this place, and several protective dragons were turned into hills to serve as guards around the town. The local Hakka people have always taken the dragon as a good luck symbol, and there are numerous parks, squares and sculptures paying tribute to the legendary creature. The Longgang dragon dance, a Guangdong Province intangible cultural heritage, enjoys a history of more than 200 years. The folk art continues to add a festive mood to celebrations during the Chinese New Year and other traditional festivals. Local teams give more than 100 performances each year. There are also various forms of dragon dance, with some of the dragons made of cloth and beautifully painted and others made of straw that are spectacularly lit up as fire dragons in performances.
Shenzhen Cartoon and Animation Festival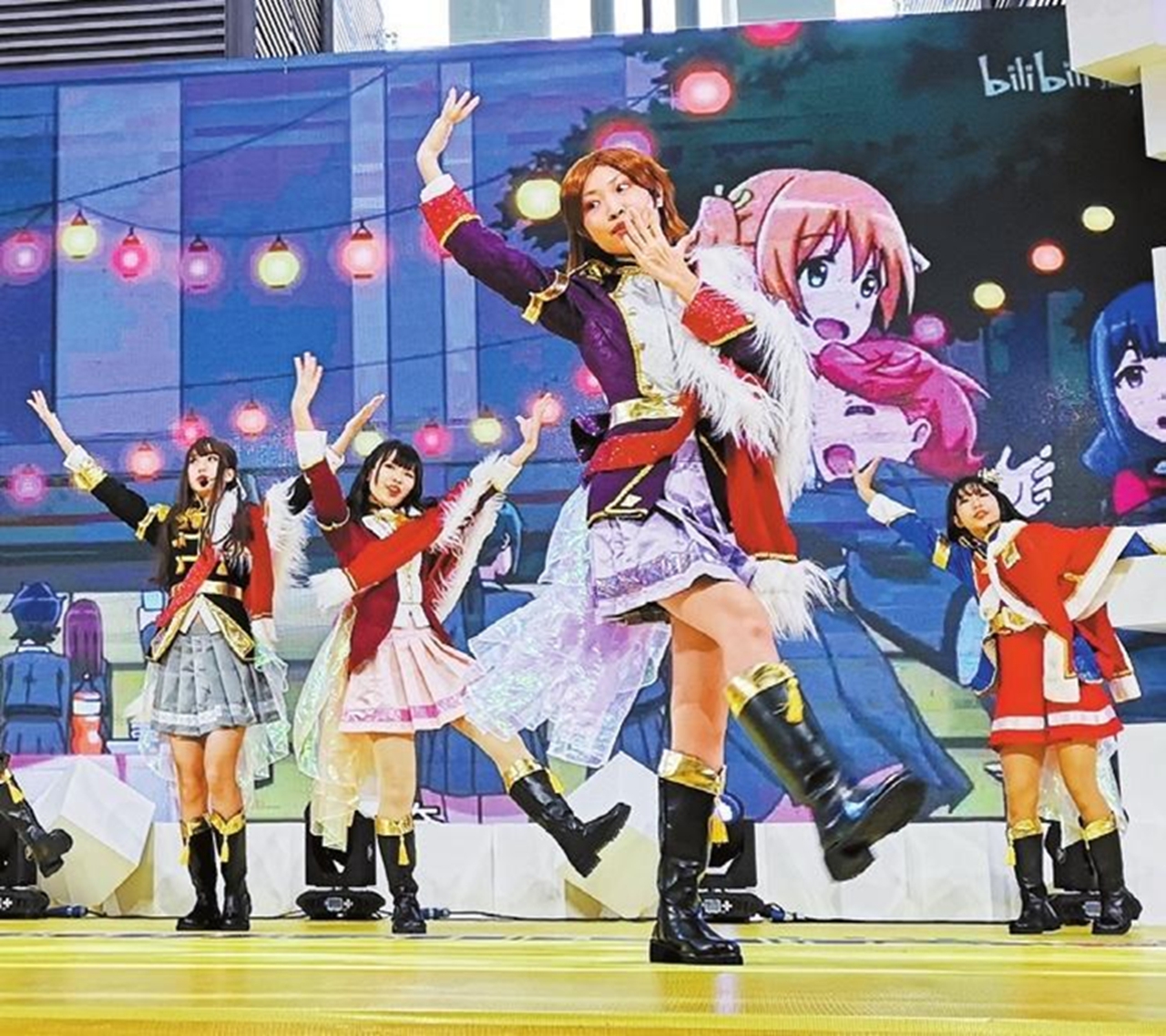 A live performance at Shenzhen Cartoon and Animation Festival at Shenzhen Convention and Exhibition Center in 2019.
Time: Every July
The Shenzhen Cartoon and Animation Festival is a series of events held annually at the Shenzhen Convention and Exhibition Center in Futian District during schools' summer vacations. Since its launch in 2009, the festival has attracted wide attention from the young and their families and is rated by the Ministry of Culture as one of the four major cartoon and animation festivals in China.
The five-day event features cartoon and animation-themed exhibitions, interactive experiences and competitions such as a cosplay (costumed role-play) challenge, a street dance competition, an animation design competition, and gaming.
Lianhua Hill Music Festival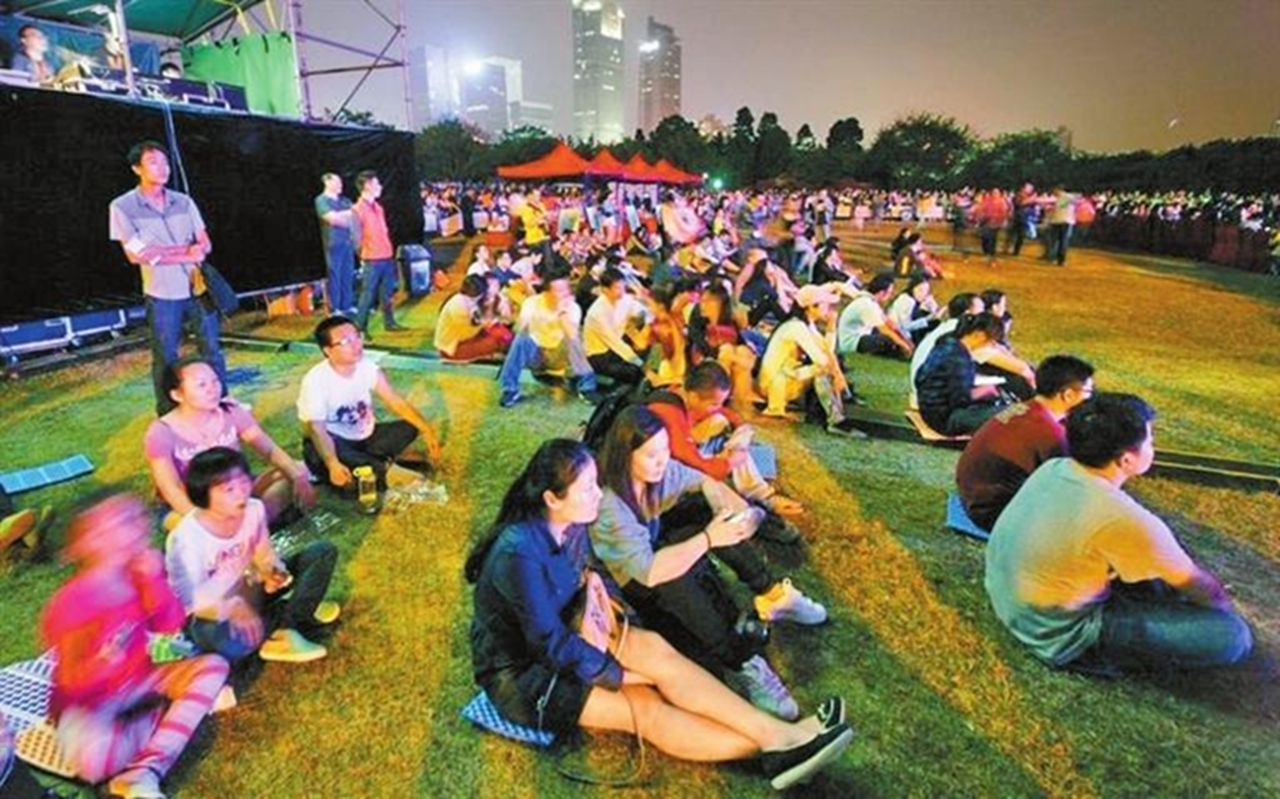 People attend the Lianhua Hill Music Festival. File photo
Time: Each November or December
Lianhua Hill Music Festival, or the Lianhua Hill Glades Music Festival, was established in 2014. Thus far it has been successfully held for eight sessions. All tickets for the infield seats are distributed for free. The stage is open, and citizens can enter the park for free to sit on the ground and enjoy the show.
Each year it is held at the landmark Kite Square, and presents classical music performances in the open air.
During the festival, people can come with blankets and picnic boxes, lie or sit in the theater. The orchestras try to provide more fun than at other formal occasions, and offer interactions with the audience during the concerts, making them feel welcome and relaxed.
Last year's Lianhua Hill Music Festival ended Dec. 25, with 10 concerts held over a seven-day period.
In addition to providing tens of thousands of free tickets to Shenzhen citizens, the music festival last year also livestreamed their concerts online, which attracted more than 10 million viewers.