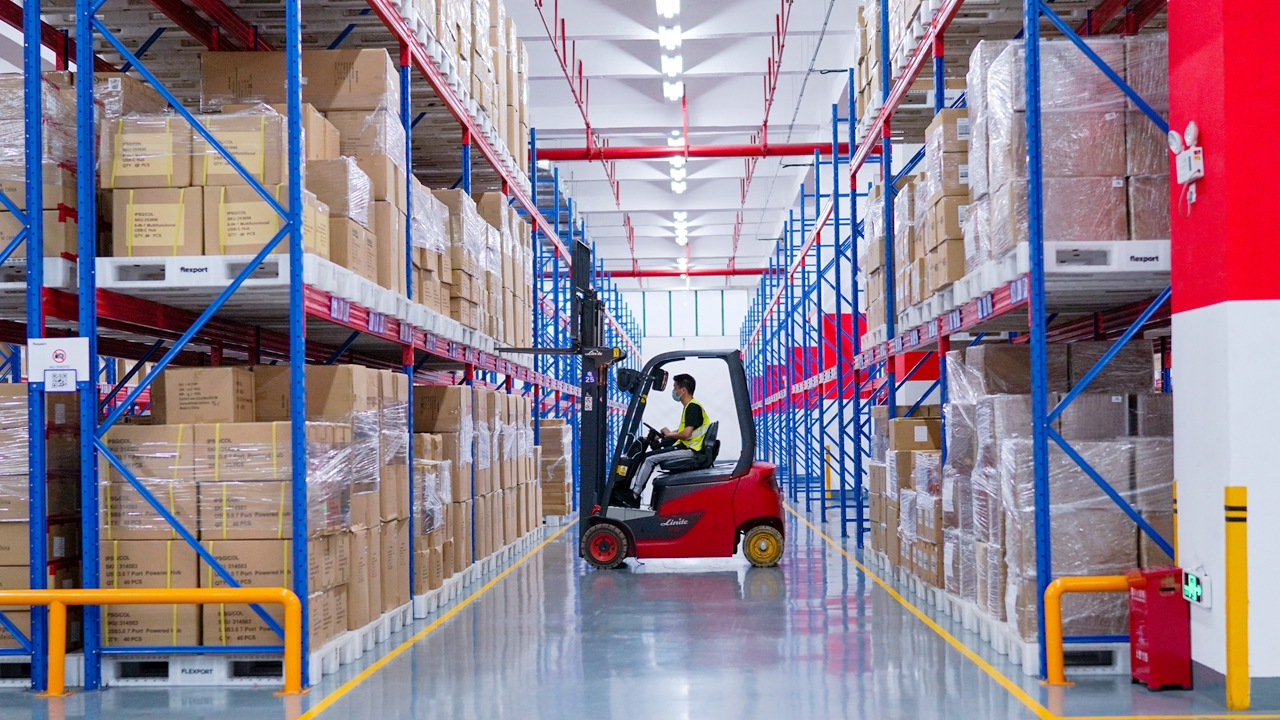 An employee work at a e-commerce warehouse in the Yantian Port area in this file photo. Wang Haolan

Shenzhen's e-commerce imports and exports are expected to exceed 180 billion yuan (US$26.61 billion) in 2022, around 2.3 times the figure from the previous year, data from the Shenzhen Municipal Commerce Bureau showed.
Between January and November last year, the online sales of retail businesses in Shenzhen hit 132 billion yuan, up 20.4% year on year, accounting for 34.7% of retail businesses above designated level, indicating that online sales had become a driving force for consumer goods retail sales growth.
Livestreaming businesses also boomed. In the first 11 months last year, livestreaming sales in Shenzhen reached 152.23 billion yuan, ranking first in Guangdong and third in China, data showed. Online sales attracted 28.27 billion views, up 58.9% year on year. Online sales of telecom devices, household appliances, audiovisual equipment and office supplies took up 34.7%, 11.7% and 11.3% of tangible item sales, respectively.
The scale of overseas warehouses of local enterprises also increased dramatically. In 2022, seven overseas warehouses constructed and operated by four local enterprises were rated as provincial-level overseas warehouses by the Guangdong Provincial Commerce Department. Among the 22 provincial-level overseas warehouses, 18 were constructed and operated by Shenzhen enterprises.
So far, Shenzhen enterprises have constructed 253 overseas warehouses measuring 2.86 million square meters, ranking second among Chinese cities. Goodcang, a cross-border logistics company, has now constructed 1.2 million square meters of overseas warehouses.
In 2022, the city unveiled an action plan for the high-quality development of cross-border e-commerce (2022-2025) and construction plans for livestreaming e-commerce service platforms and public information platforms for overseas warehouses.