Ceramic artworks created by 46 domestic and international artists, many of whom are working in Jingdezhen, Jiangxi Province, are on display at the "Start Here" exhibition at Red Cube in Longgang District.
Pioneering new forms and technical and aesthetic innovations in the medium, these remarkable artists are breaking barriers and forging new ways of creating and thinking about ceramics that reflect changes occurring in contemporary ceramic art.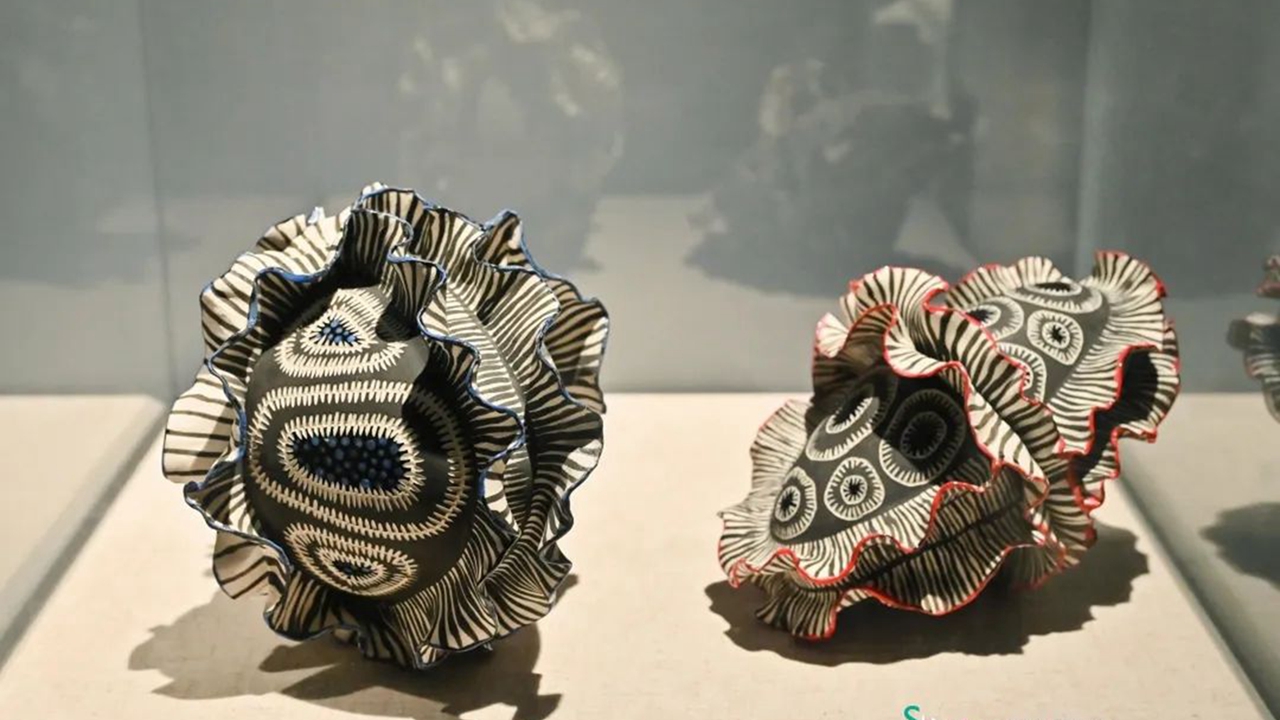 Ceramic artworks by Sally Walk. Photos from the organizer

Australian artist Sally Walk is fascinated by form and texture and focuses on sculptural work using porcelain and stoneware clays. She is interested in human nature and her current works explore the way we use our outer self to ensure belonging.
These aspects of human nature manifest themselves in her works as spikes, spots, carving and heavy texture. In her latest series of ceramic sculptures, there is a deliberate relinquishing of control, finding the beauty in the hidden spaces of morphed organic forms.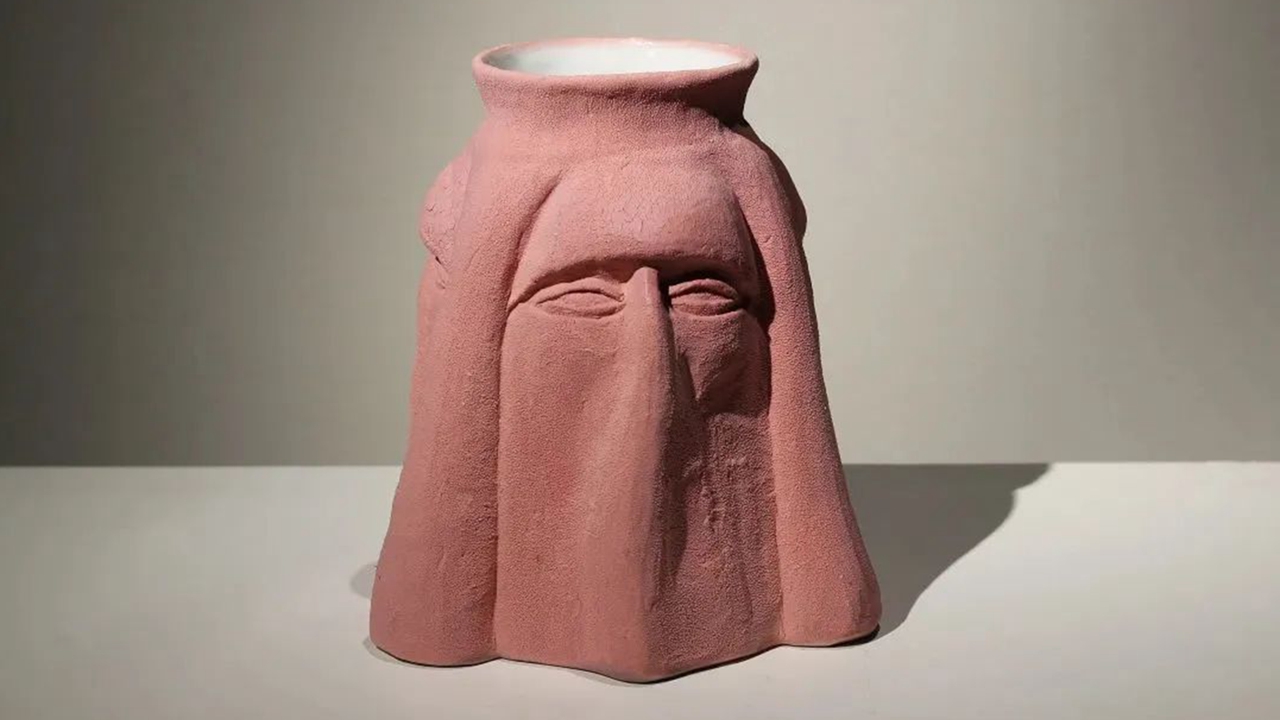 "Three Facet Vase" by Frans Franciscus.

Frans Franciscus' works highlight modern art mostly inspired by classical European paintings and sculptures. The Dutch artist's sources of inspiration include pieces by painters like Hendrick ter Brugghen, Caravaggio and Bronzino. He combines or rearranges compositions of old masters in an up-to-date and idiosyncratic fashion.
His themes are put in a modern context in an intelligent way, resulting in humorous and appealing art that can sometimes shock viewers as well. Franciscus' artworks always try to create space for a broader view on humankind.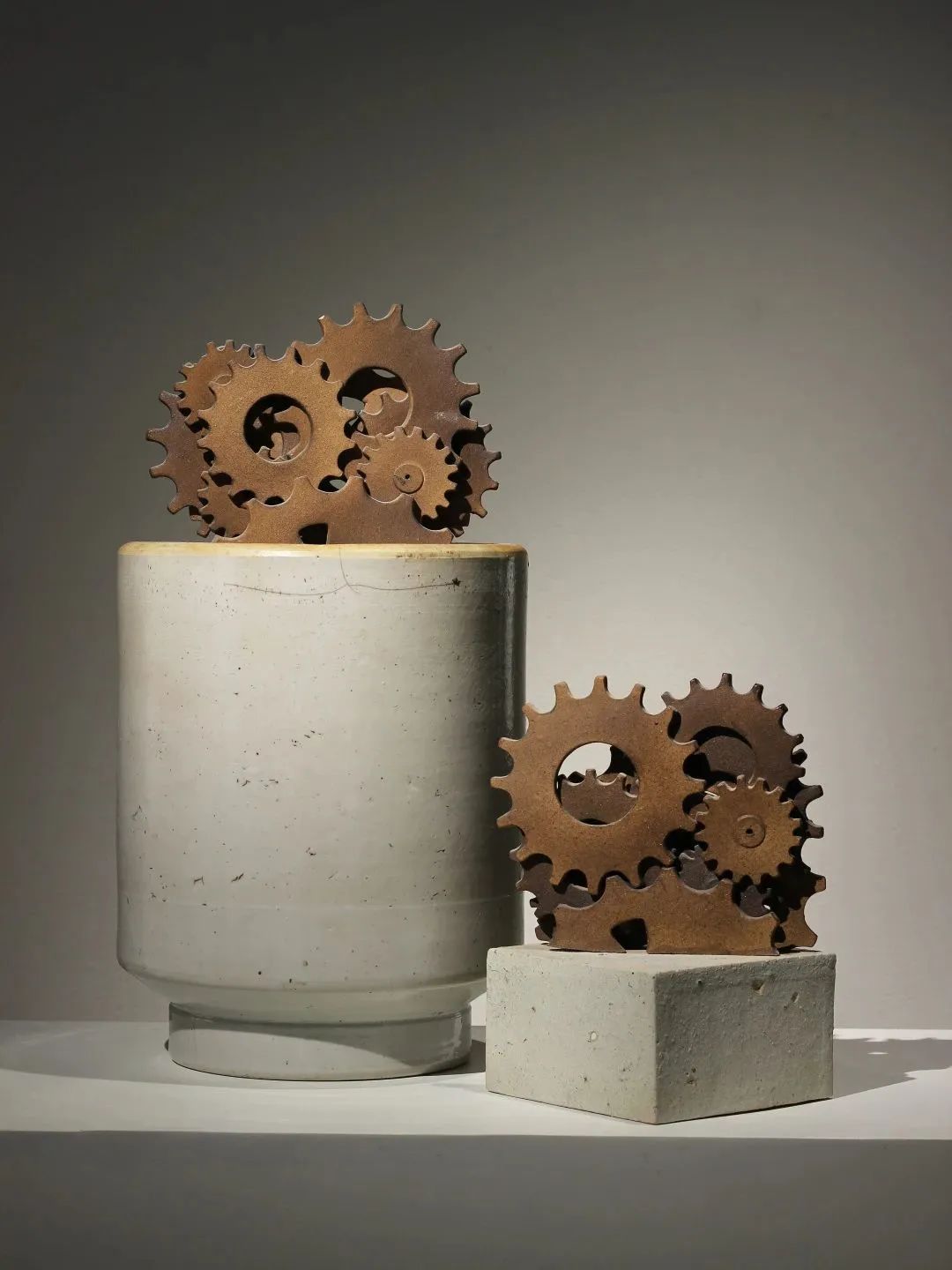 "Time tells" by Abdon Zani.

Abdon Zani from Italy is a sculptor and installation artist, obsessed with details. In a continuous search for perfection, through the reproduction and reassembly of a symbolic meaningful to our everyday life, he explores the sense of the ephemeral, the relationship and interaction between humans and the environment. The mimicry of the ceramic material becomes the highlight of what is an illusion of reality.
Ceramic artworks by Rao Shun.
Dates: Until Feb. 18
Hours: 9:30 a.m.-6 p.m., closed Mondays
Venue: Public Art Hall inside Red Cube, Longgang District (红立方内公共艺术馆)
Metro: Line 3 to Longcheng Square Station (龙城广场站), Exit D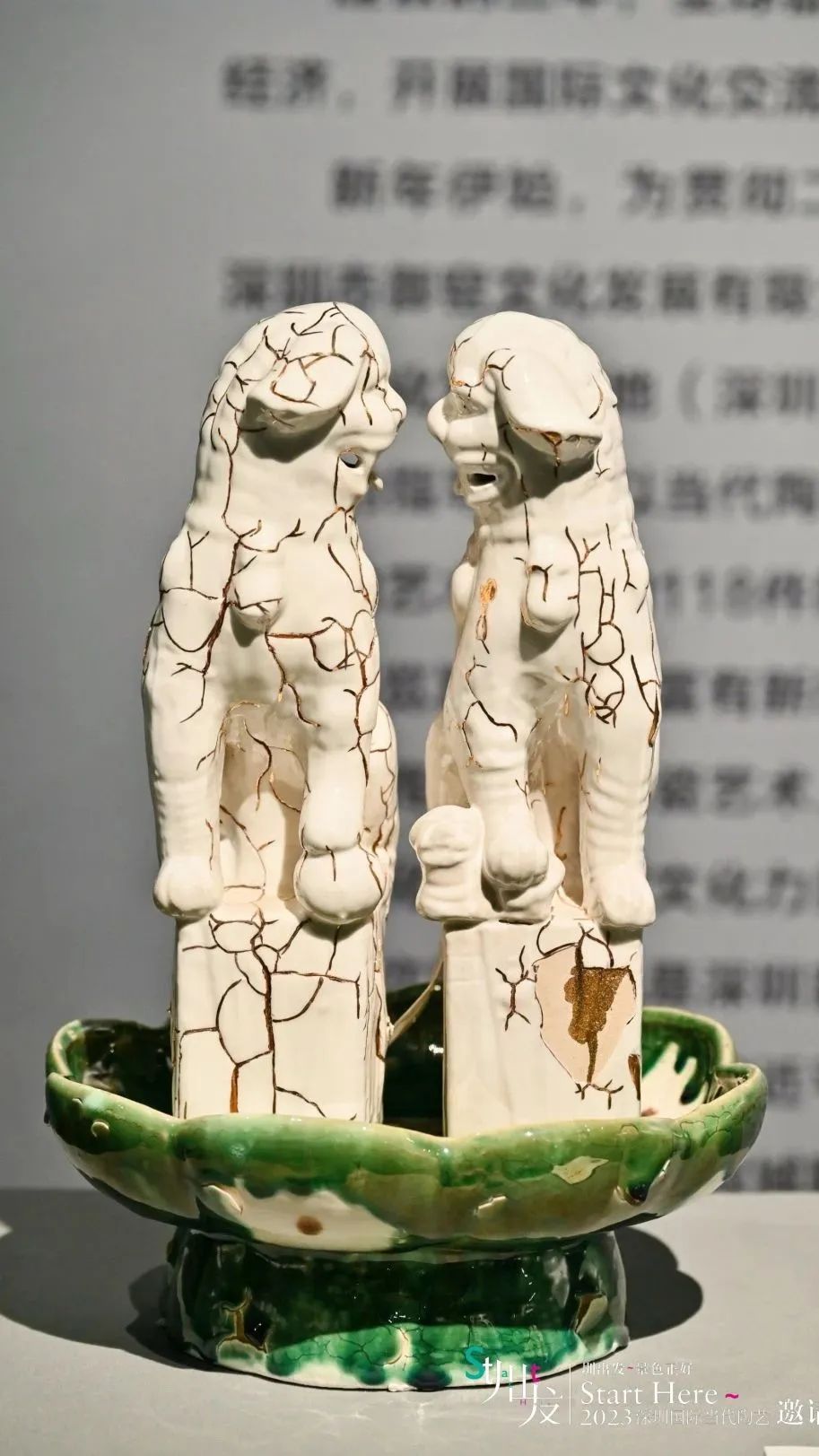 A ceramic work by Matt Watterson.