Helmed by renowned Chinese conductor Zhang Guoyong, the opera troupe and chorus of the Shenzhen Opera and Dance Theater (SZODT) will present their season opener this Saturday night.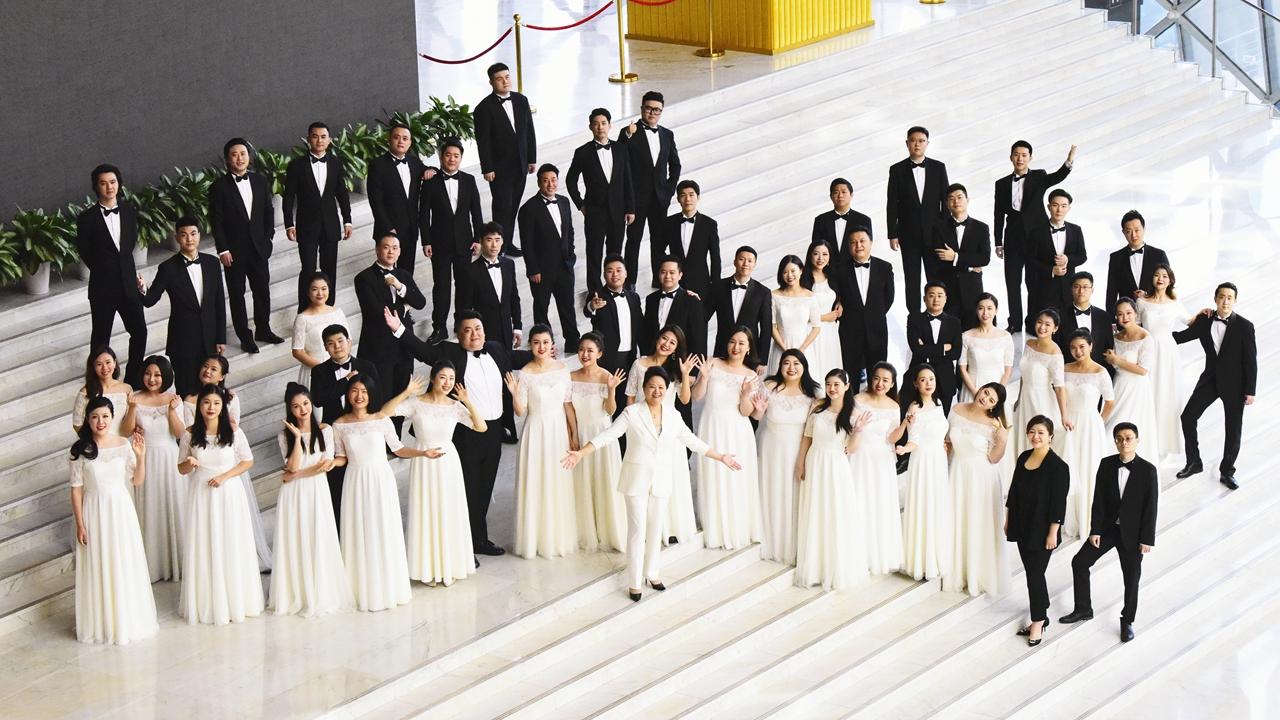 Performers of the Shenzhen Opera and Dance Theater (SZODT). Photo courtesy of the SZODT

In the first half of the concert, the audience will hear classic vocal pieces by both Chinese and Western composers, such as Chinese art songs with lyrics based on ancient poems, and excerpts from operas including "Il Trovatore" ("The Troubadour") and "La Traviata" ("Lady of the Camellias").
The second half of the show will present excerpts from "Carmina Burana" ("Songs of Beuren"), the best-known piece by 20th-century German composer Carl Orff.
"Songs of Beuren" refers to a collection of early 13th-century songs and poems that was discovered in Beuren, a monastery in Bavaria, Germany in 1803. The songs (over 1,000 of them) were written in a mix of Latin, German and medieval French by the Goliards, a band of poet-musicians comprising scholars and clerical students, who celebrated with earthy humor, the joys of the tavern, nature, love and lust.
Orff chose 24 of these songs and set them to music in what he termed a "scenic cantata" in 1935-1936. The work is divided into three sections — "Springtime," "In the Tavern" and "The Court of Love" — preceded by and ending with an invocation to "Fortune."
"O Fortuna" ("Oh Fate"), a lament about the inescapable power of fate, is a familiar piece to music fans. Orff's harmonic treatment, which is modal until the last nine bars, creates an ominous feeling, making it the perfect musical soundtrack for films and TV shows, including "The X Factor," in which Orff's melody is used to introduce the four judges.
Distinct from mostly dissonant-sounding classical music of the 20th century that is difficult to understand, "Carmina Burana" may strike the audience as simple and very pleasing to the ear.
Zhang, an expert in Russian music, has a wide repertoire that encompasses symphony, opera, ballet and symphonic chorus works. He has always impressed audiences and musicians with his sharp hearing, strong skills, efficient rehearsal methods and adept handling of the music's structure.
Time: 8 p.m., Feb. 11
Tickets: 60-240 yuan
Booking: WeChat account "mixcworld"
Venue: Theater at MixC World, Nanshan District (华润万象天地剧场)
Metro: Line 1 to Hi-tech Park Station (高新园站), Exit A