When Dipti Mali's husband received an offer to work in Shenzhen in 2017, the couple, who back then knew little about China except that it is one of the fastest-developing countries in the world, decided to take the opportunity to explore the place and make some new friends. Six years have since passed, and the couple are still avidly exploring China and Shenzhen, with Mali now sharing their explorations online through vlogs.
Dipti Mali

Mali's story as a hobbyist vlogger began by chance in 2020 when the couple's plan to invite their family in India to visit Shenzhen. However, the COVID pandemic canceled their plans. "We were feeling very sad because we wanted to show them around Shenzhen, but we couldn't," Mali recalled during an interview with Shenzhen Daily. "So, I started making short videos about our life in Shenzhen and shared them in family groups. Then, to make it easier for me to share with friends, I uploaded some of them on YouTube," she added.
She enjoys the video-making process, from shooting to editing. Positive feedback from family, friends and unexpectedly, many other YouTube users keeps her motivated. "So, I thought, 'OK, let's make more videos because other people are watching them, they like them,'" she said. In addition to YouTube, she now uploads her videos on Bilibili, one of China's most popular video sharing platforms.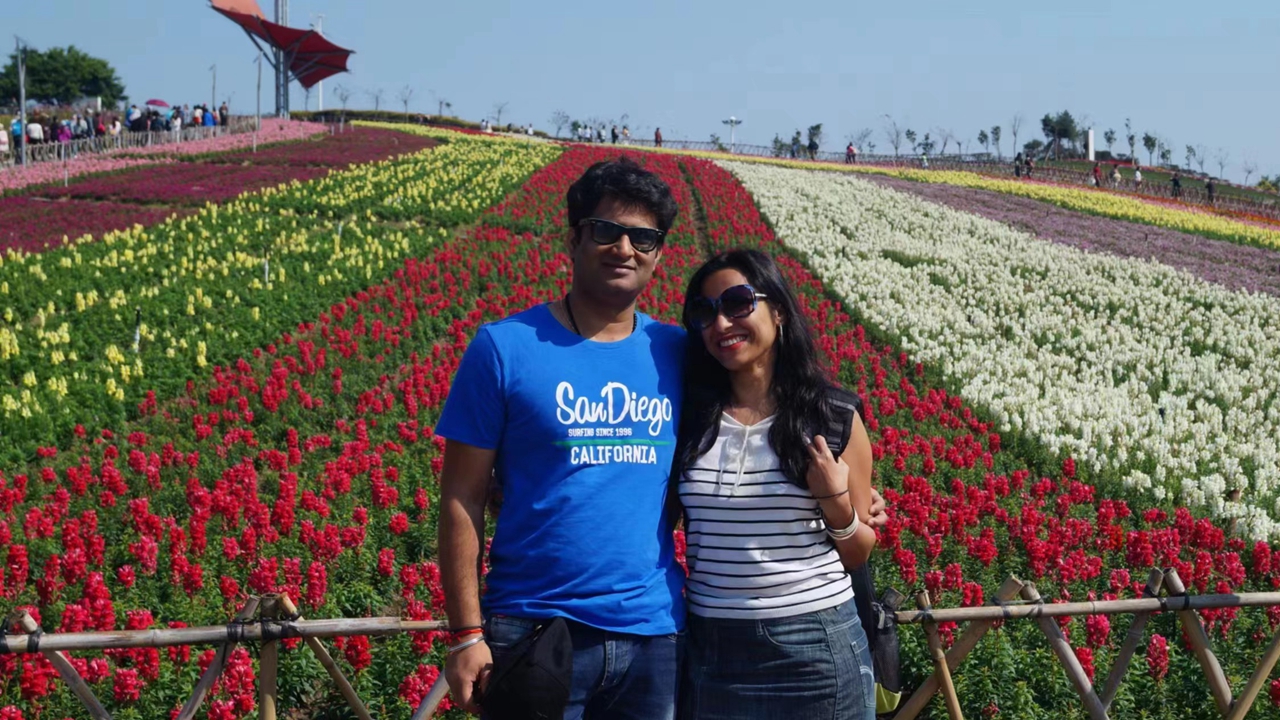 Mali and her husband pose for a photo at OCT East in Yantian District.

According to Mali, one of the significant reasons for sharing their life in China is to show her subscribers how actual life in China is. One example she gave is a common topic which gets many subscriber comments – Chinese food. "In India, the Chinese food we have is very different from authentic Chinese food," she explained. "They're localized, customized to Indian's taste. So, when they see me tasting authentic Chinese food like hotpot or changfen, they're like 'Oh, so this is authentic Chinese food …' They get to know new things and they're happy to see all these things."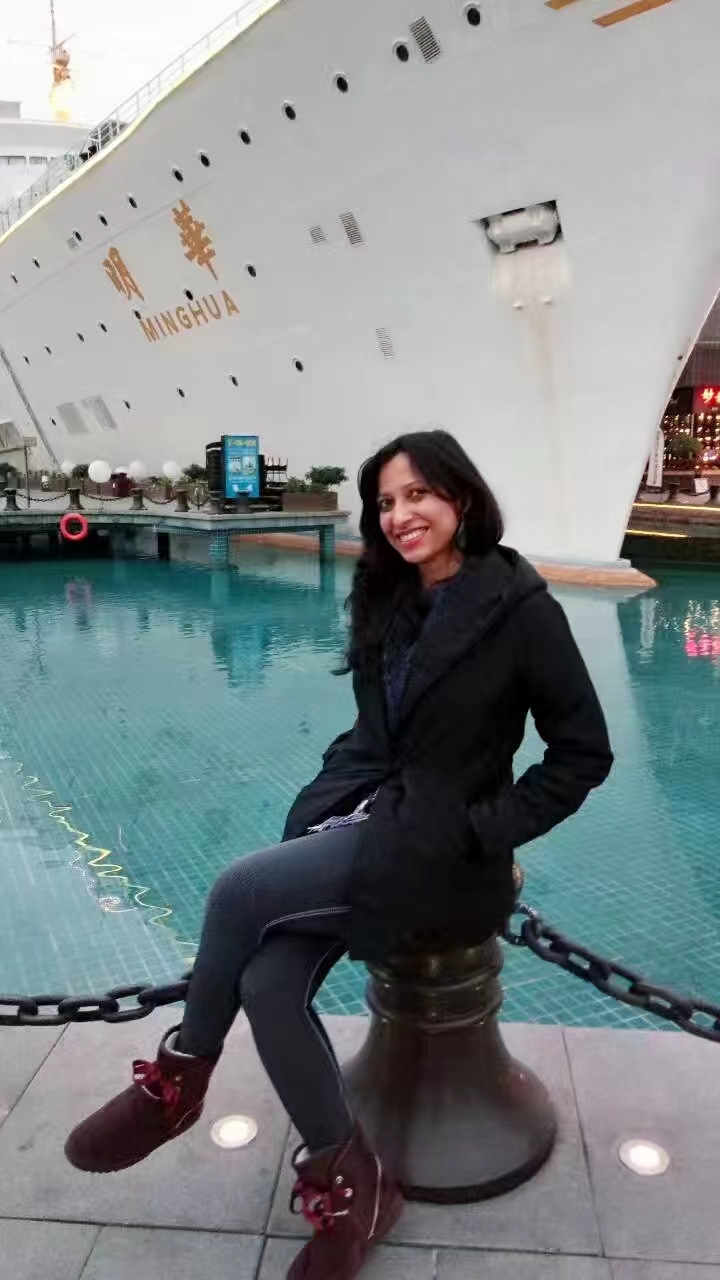 Dipti Mali poses a photo at Sea World, Shekou, Nanshan District.

She is also happy to share with her compatriots how Indian culture is well received in China. "Before I came to China, I didn't know Indian movies are popular here. One of my videos was about me and my friends on the beach discussing about Indian movies. Some of my subscribers from India told me they're very happy to know that Indian movies are doing good in China and Chinese people love them."
Aside from her Indian followers, Mali's channel also has several followers from China, most of them from Shenzhen. They would share new and interesting places in Shenzhen, which Mali said are important feedback for her. "They would give me suggestions like 'You should visit this new Metro station' or 'There's a new park.' These would help me to plan the content for my next video," she said.
Mali's impression of Shenzhen is that in addition to the city's impressive infrastructure, amazing connectivity and rapid yet balanced development, she is most impressed with people's willingness to help.
Dipti Mali shares an interesting place in Shekou. Photos courtesy of the interviewee

"Whenever we need any help, our Chinese friends always come and help us," she told Shenzhen Daily. "Sometimes it happens that we're on the street or in some place and we need help. What we usually do is to use a translator and ask for help from a stranger."
She said that although everybody says Shenzhen is a busy city and everyone seems busy, whenever they approach someone for help, they always take time to help them. "Sometimes our translator doesn't work, and sometimes it takes time (to translate), but they are still there to see to it that we get the help we need. Sometimes it happens that there is someone around who can speak English, and they will come and ask 'Is there any problem? Can I help?' This has happened so many times, and I think in six years there has not been even one time when we didn't get the help we needed. They're so kind, and I'm really, really thankful for that," Mali said.