The TNT Contemporary Art Space is collaborating with nine galleries at Dafen Oil Painting Village to display more than 60 artworks by contemporary artists from around the world, including Daniel Crews-Chubb, Cy Twombly, Hajime Sorayama, Fu Site and Francois Bancon.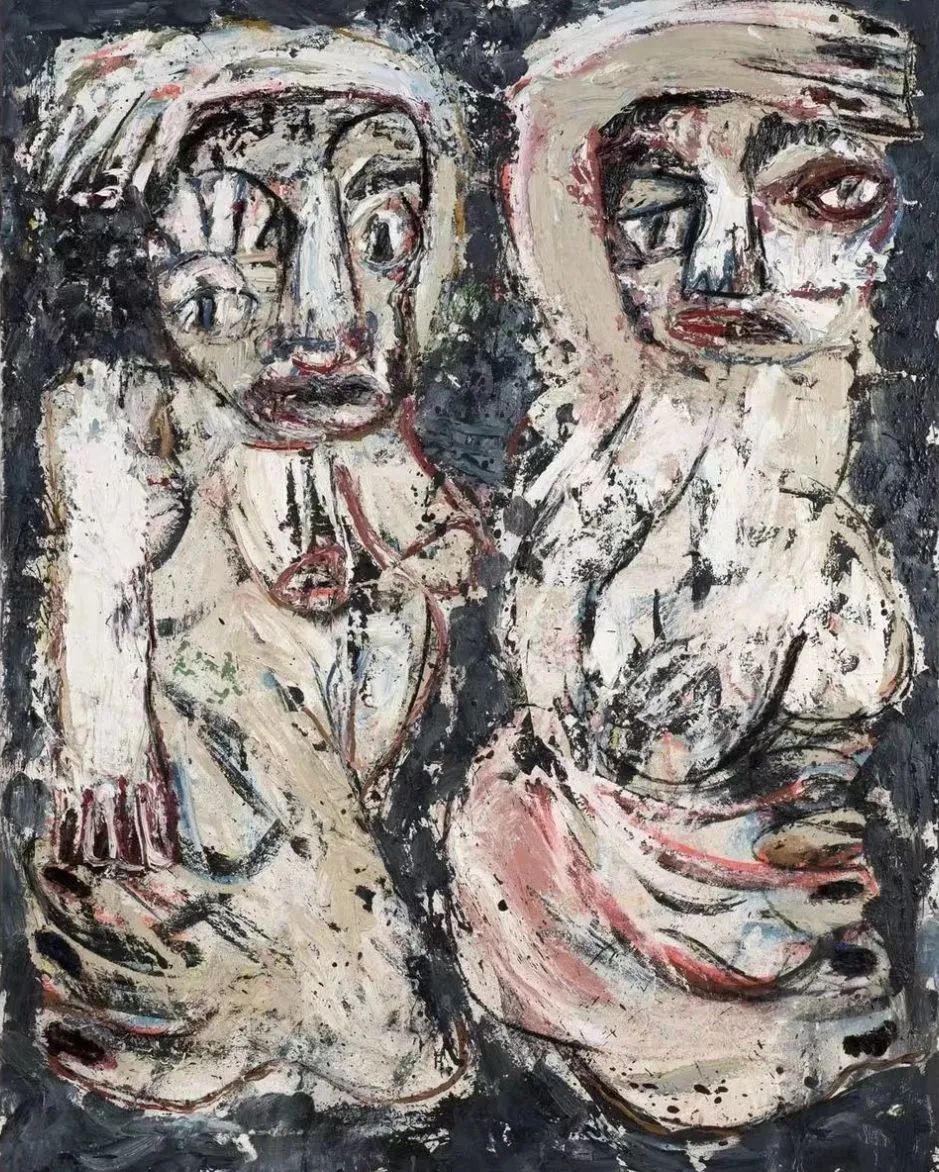 "Zumbie and Belfie (Navy)" by Daniel Crews-Chubb.

Crews-Chubb from Britain has drawn international acclaim for his large-scale mixed media paintings that explore historical, mythic and contemporary themes and pay homage to art brut, Arte Povera and abstract expressionism. Crews-Chubb studied at Turps Art School and the Chelsea College of Arts in London, and received the BEERS London Award for Emerging Art in 2014.
He makes compelling works that employ a traditional expressionistic, painterly language amid a conceptual framework investigating the potency of the iconic image and the dramatic dynamism of historic and contemporary visual language. Contending with his primary influences of ethnographic art, ancient rituals, social media and modernism's artistic legacies, he creates organically progressive quasi-figurative paintings in series that rely on a group of constructed historic or mythic characters for the work's narrative.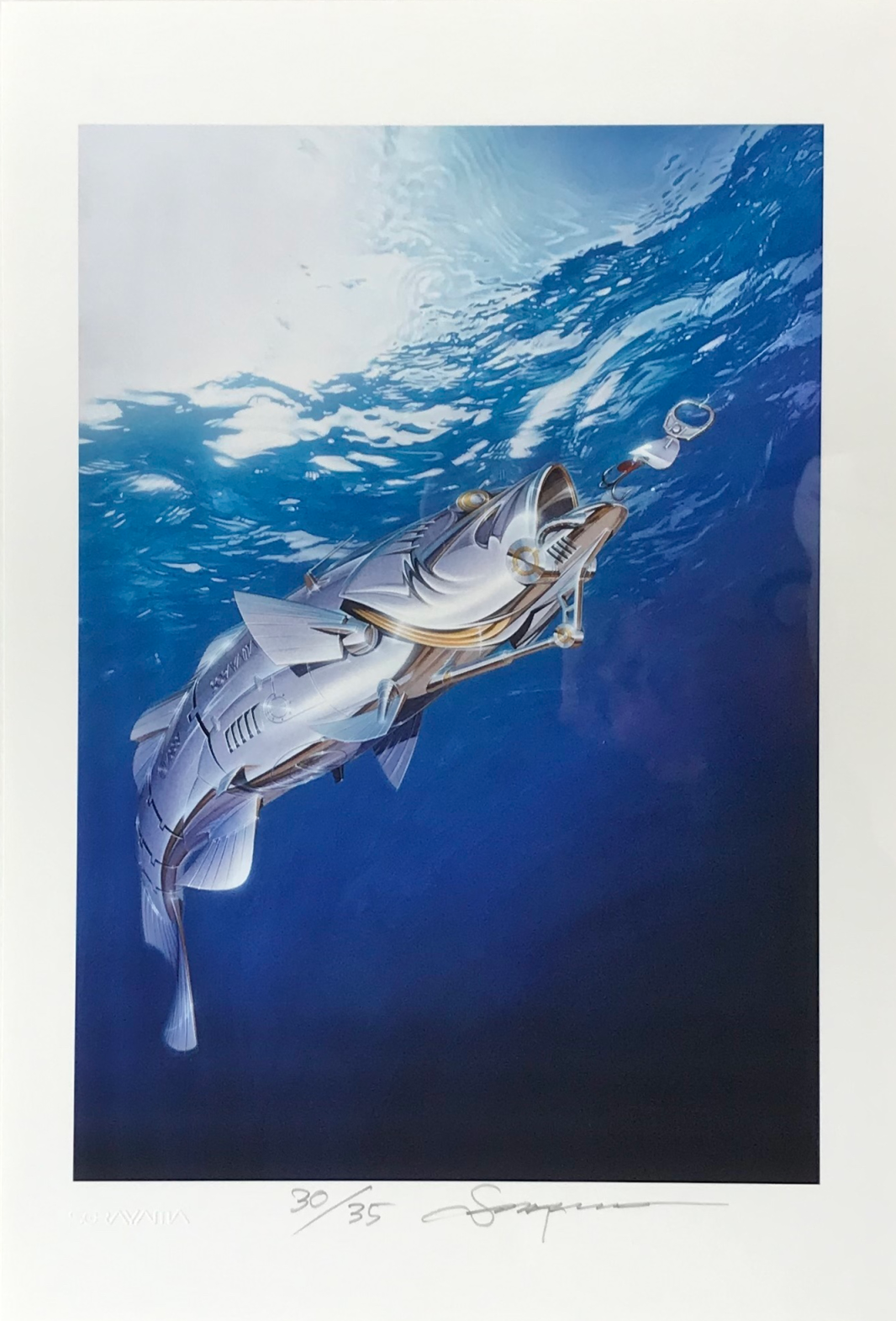 A digital print by Hajime Sorayama.

Sorayama is a Japanese illustrator known, along for his design work on the original Sony AIBO robotic dog, for his precisely detailed, erotic portrayals of feminine robots. He describes his highly detailed style as "superrealism," which he says "deals with the technical issue of how close one can get to one's object."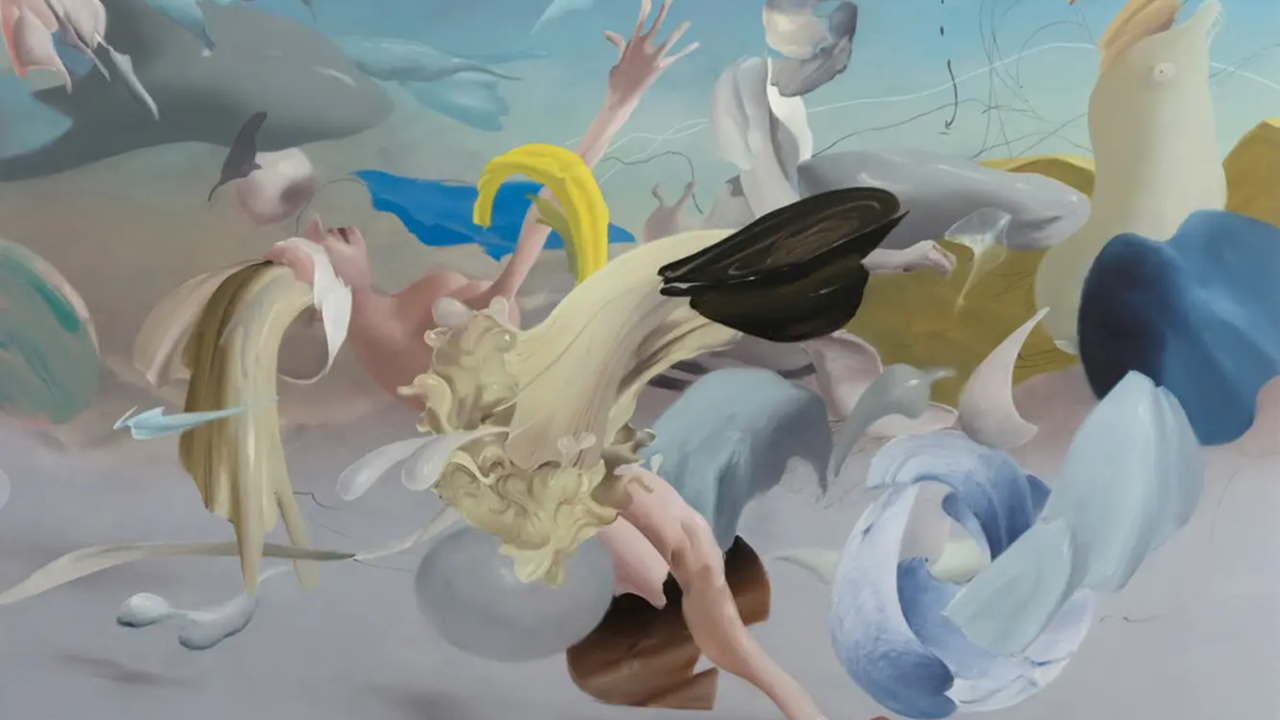 "Once in a Blue Moon" by Fu Site.
Chinese artist Fu's paintings feature a complex assembly of shadows and reflections, human presences, images of interiors and natural landscapes. His pictorial language borrows the codes of the dream-like world, to give life to scenes that open the field of interpretation. By subtly combining fragmented images and overlapped narrative layers, Fu knows how to provoke a certain ambiguity on our perception of time and plunges viewers into an ongoing story with multiple outcomes.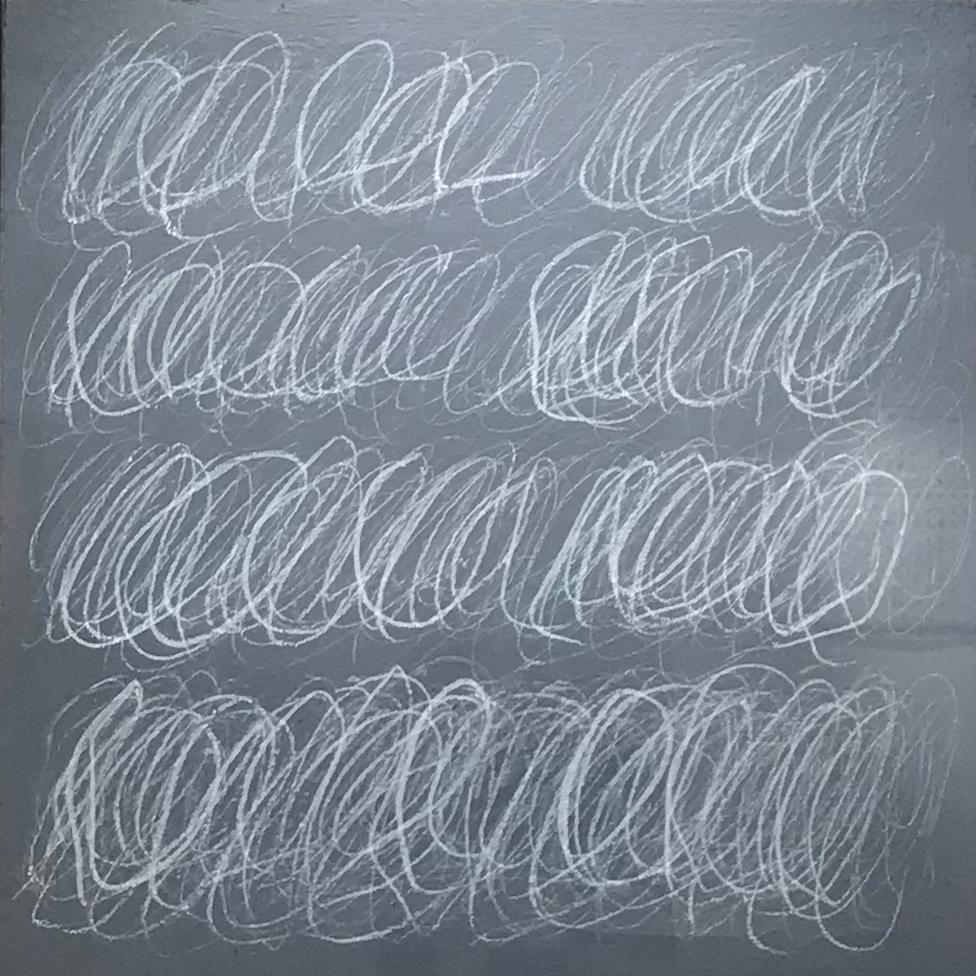 "Untitled" by Cy Twombly.

Twombly (1928-2011) is a U.S. painter and sculptor whose works reflect a lifelong consideration of the expressive possibilities of mark making. Following some early experiments in an abstract expressionist vein, Twombly began to use graffiti-like repetitive and scumbled marks and gestures on canvas and paper. In some of his works, Twombly made seemingly random and scrawled marks with oil paint, pencil and crayon as if pursuing a kind of abstract and gestural handwriting. Closer examination, though, reveals this artist's wide range of choices and emphases, with alternating and interwoven episodes of tension and release. Many of his sculptures and paintings allude to classical subjects and often include poetic snippets of handwritten text.
"My line is childlike but not childish. It is very difficult to fake," he once explained. "To get that quality you need to project yourself into the child's line. It has to be felt."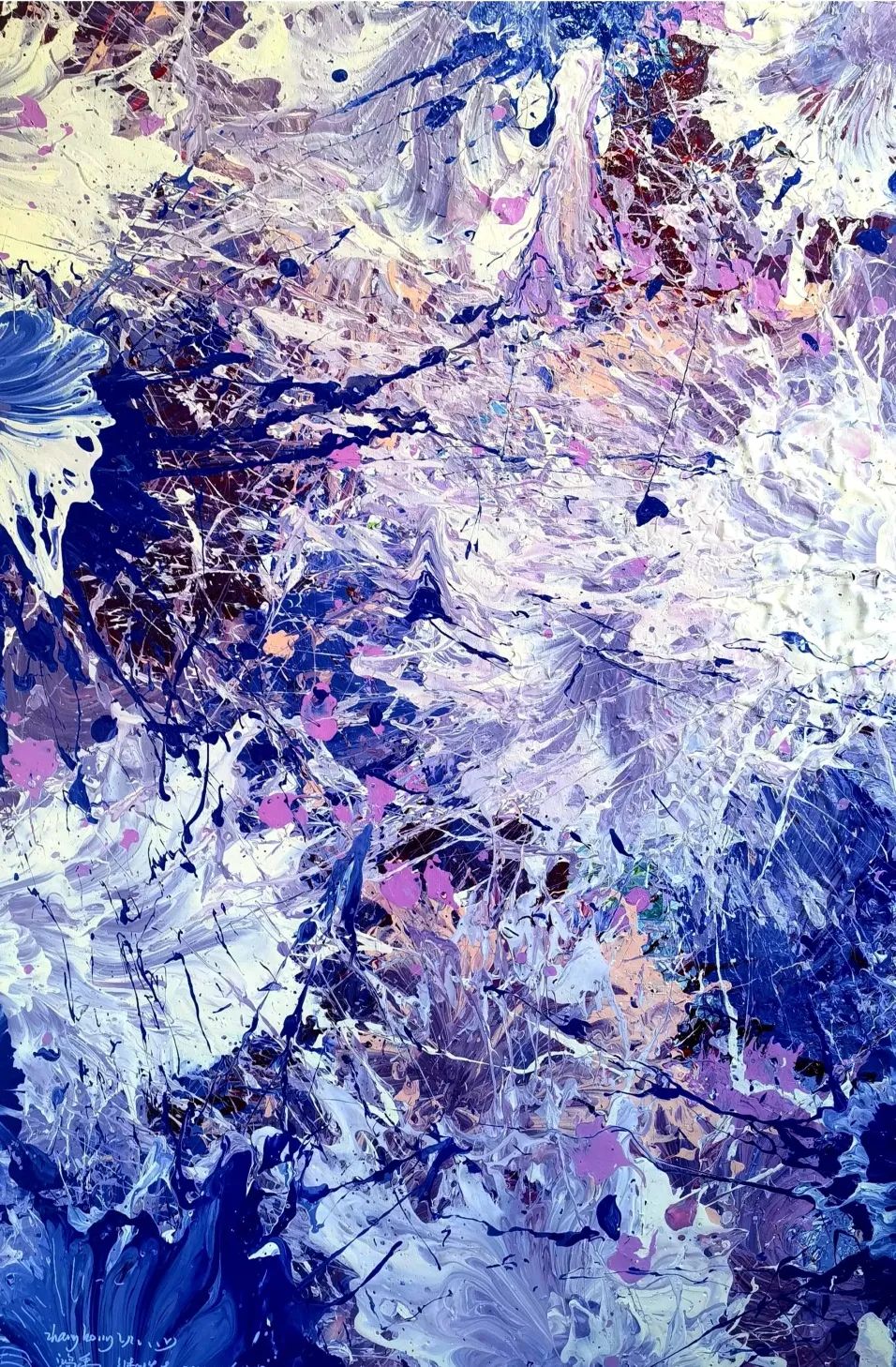 A painting by Zhang Hongyu.

Dates: Until Feb. 28
Hours: 10 a.m.-7 p.m.
Venue: TNT Contemporary Art Space, inside Dafen Oil Painting Village, Longgang District (大芬油画村内TNT当代艺术空间)
Metro: Line 3 to Dafen Station (大芬站), Exit A1