Editor's note:
Spring is in full swing, which is great news for flower lovers. From adorable trumpet-shaped flowers to delicate cherry blossoms to undulating yellow rapeseed flower carpets, flowering plants adorn Shenzhen all year around, but more prominently in this season. It's not difficult to find a small sea of flowers in this city with 1,260 parks, and these colorful buds are even ubiquitous along busy streets amid all their hustle and bustle. This series, "Shenzhen in Bloom," will give a glimpse of these picturesque places to celebrate abundance as well as beauty in the natural world of Shenzhen.
Spring is the best time to admire rapeseed flowers and Shenzheners need not to travel too far to savor the idyllic views. At OCT Farm in Guangming District, more than 400 mu (26.6 hectares) of rapeseed flowers are blooming vigorously, forming a magnificent golden flower sea that attracts as many visitors as it does bees. This, the largest rapeseed flower field in Shenzhen, has unique sceneries to offer, with trains running through a nearby flyover from time to time and rolling hills at the background. The panorama of the whole field, which is seen when visitors mount a nearby hill, resembles a radiating yellow carpet. All are sure to unwind as they stroll through the undulating blooming flowers that exude pleasant scents mixed with the smell of earth in the spring breeze. An extra bonus for visitors planning for a trip this Saturday and Sunday is the Guangming Pastoral Music Festival that will take place on a nearby lawn behind the Guangming Science City Exhibition Center.
OCT Farm
Add: Loucun First Road, Xinhu Subdistrict, Guangming District ( 光明区新湖街道楼村一号路光明小镇欢乐田园)
Open hours: 10 a.m.-5:30 p.m.
Metro: Line 6 to Sun Yat-sen University Station (中大站), Exit A and then walk for 17 minutes
Visitors pose for photos in the rapeseed flower field in OCT Farm in Guangming District. Photos by Sun Yuchen, Liu Xudong and from WeChat accounts of Shenzhen Look and Shenzhen Guangming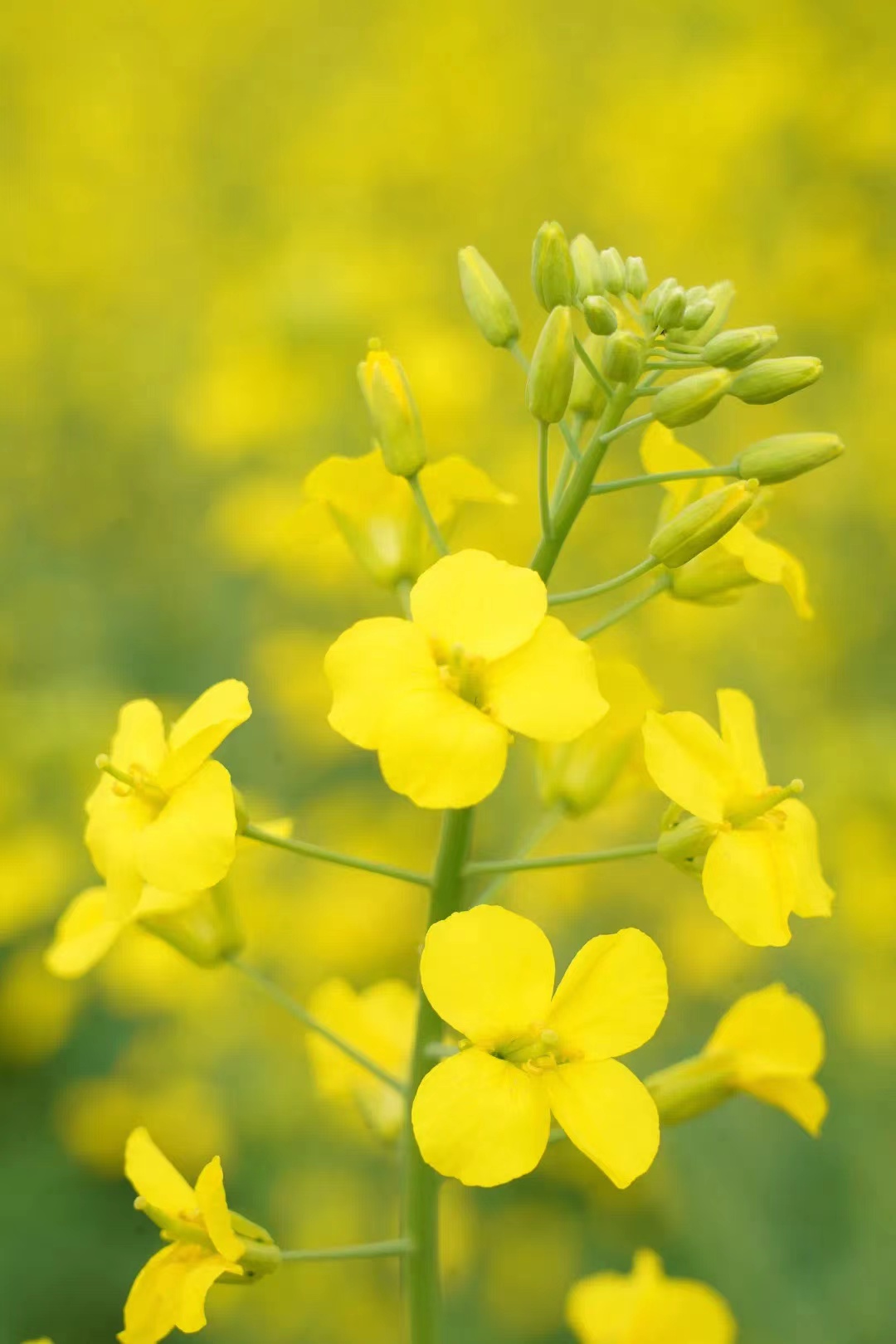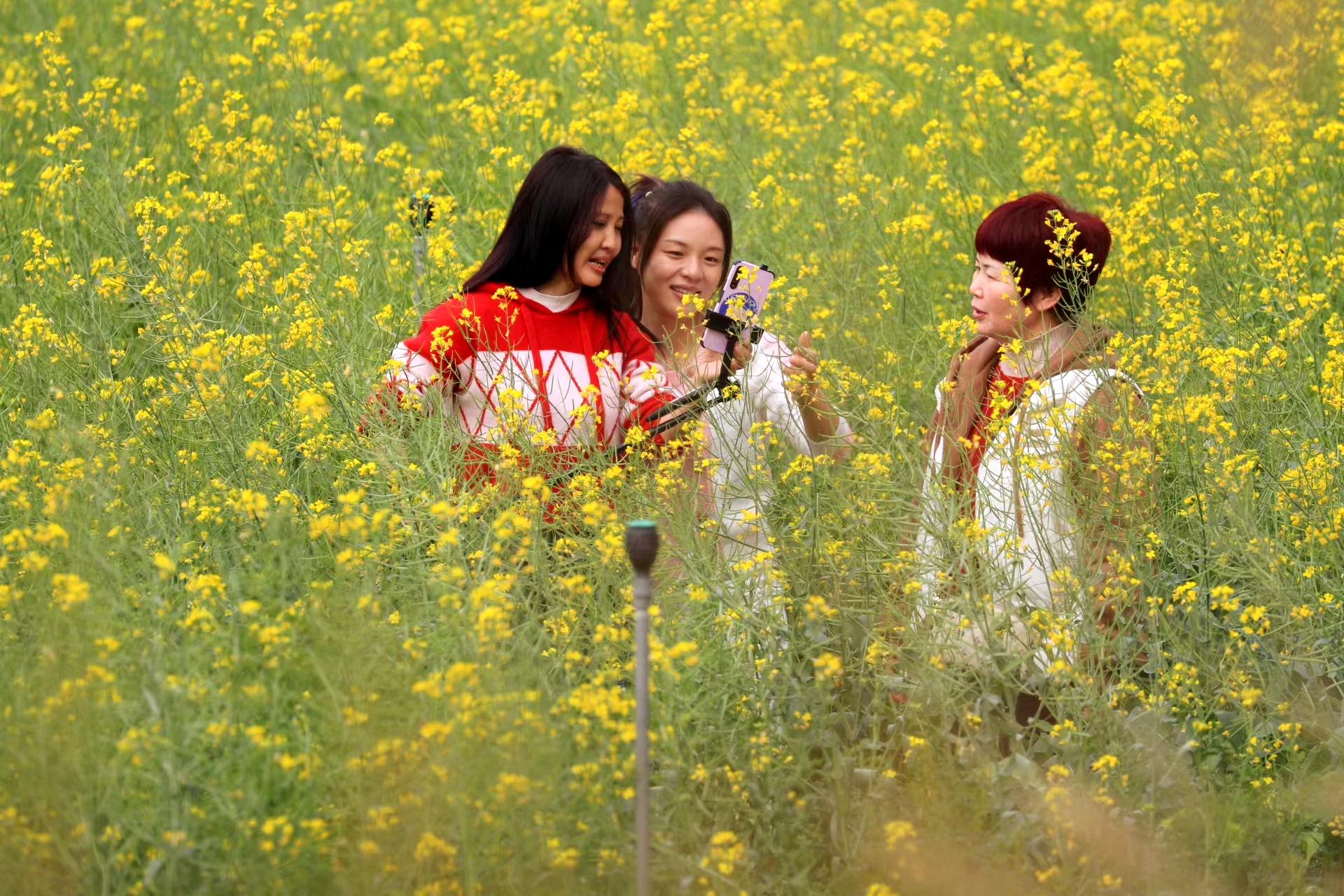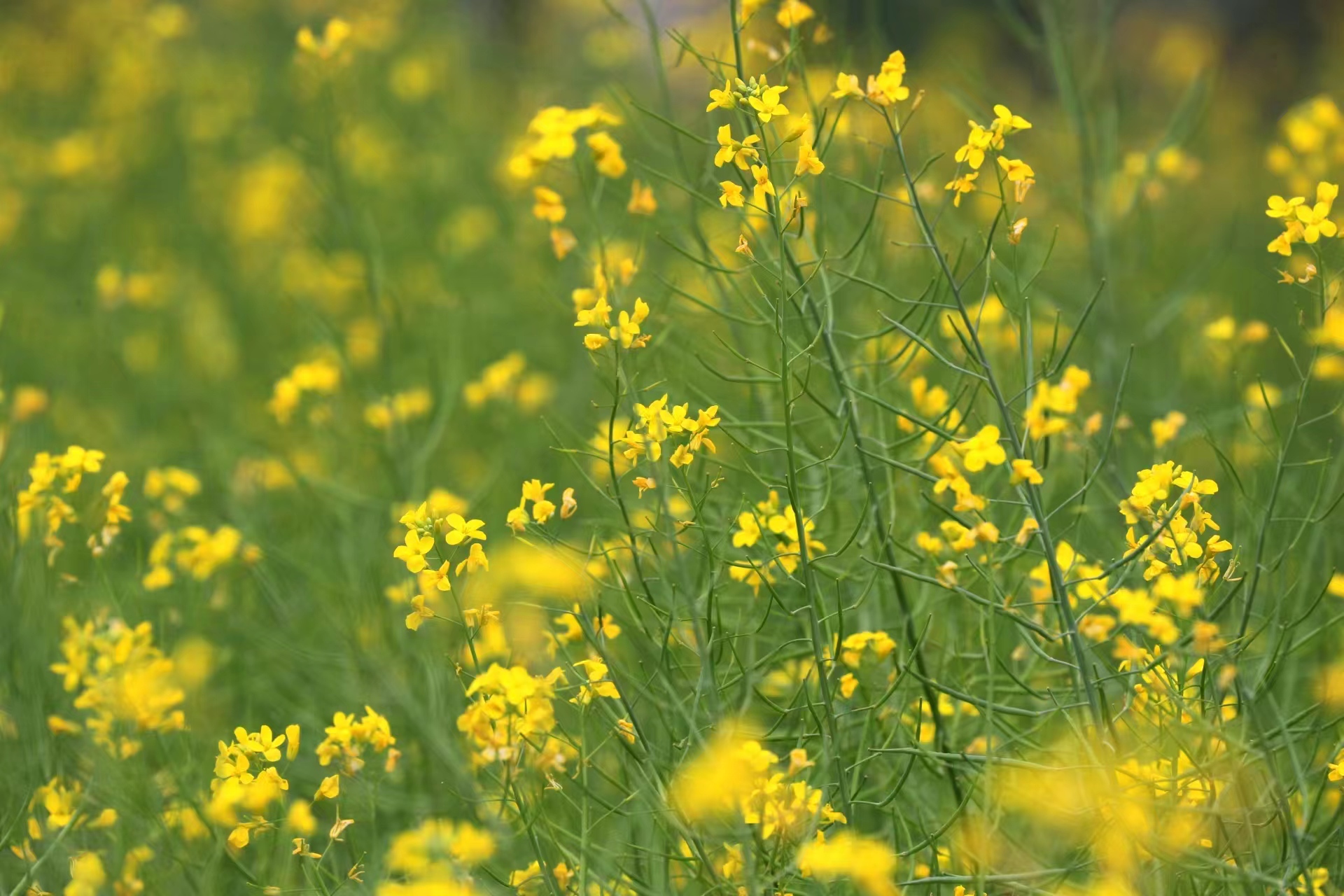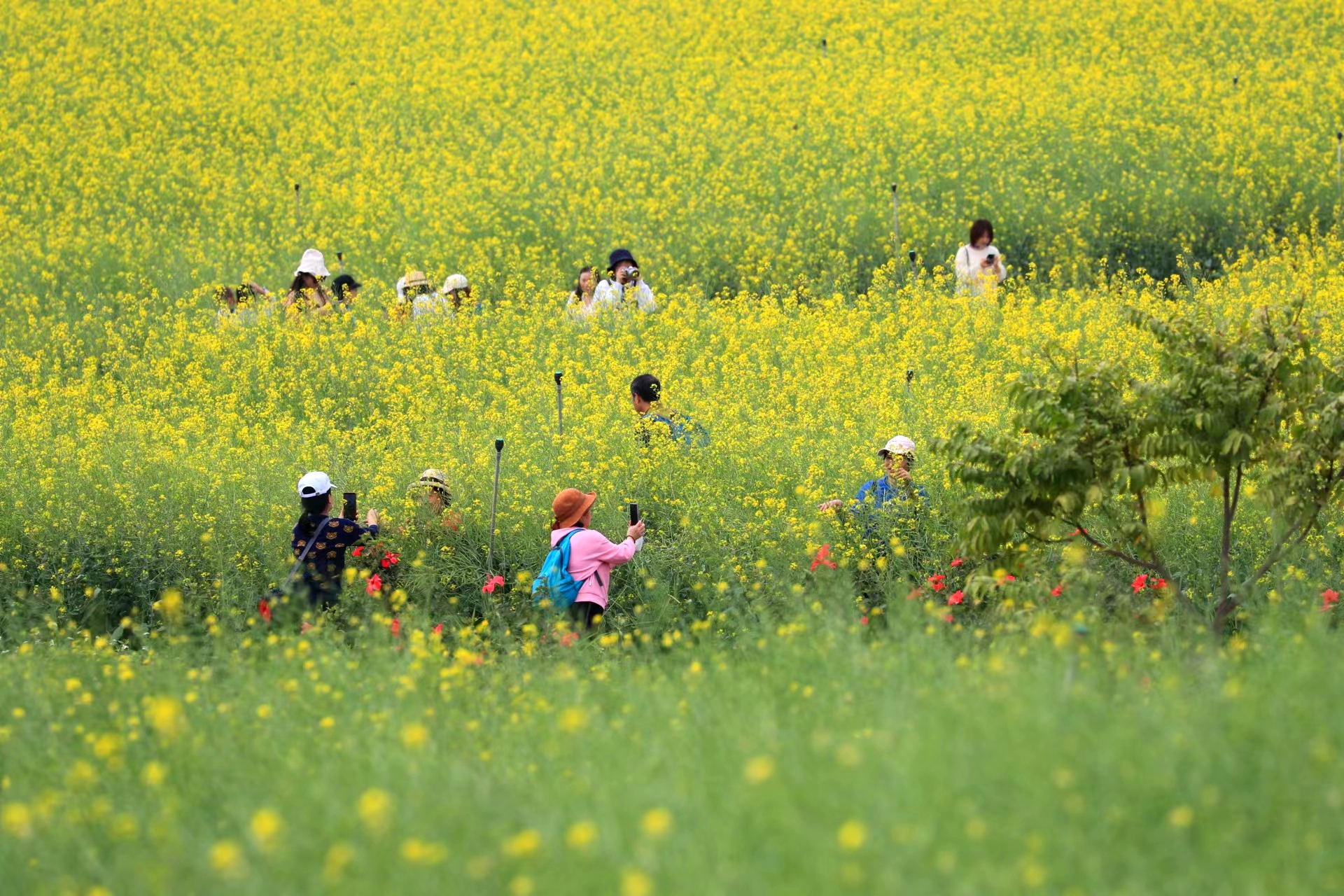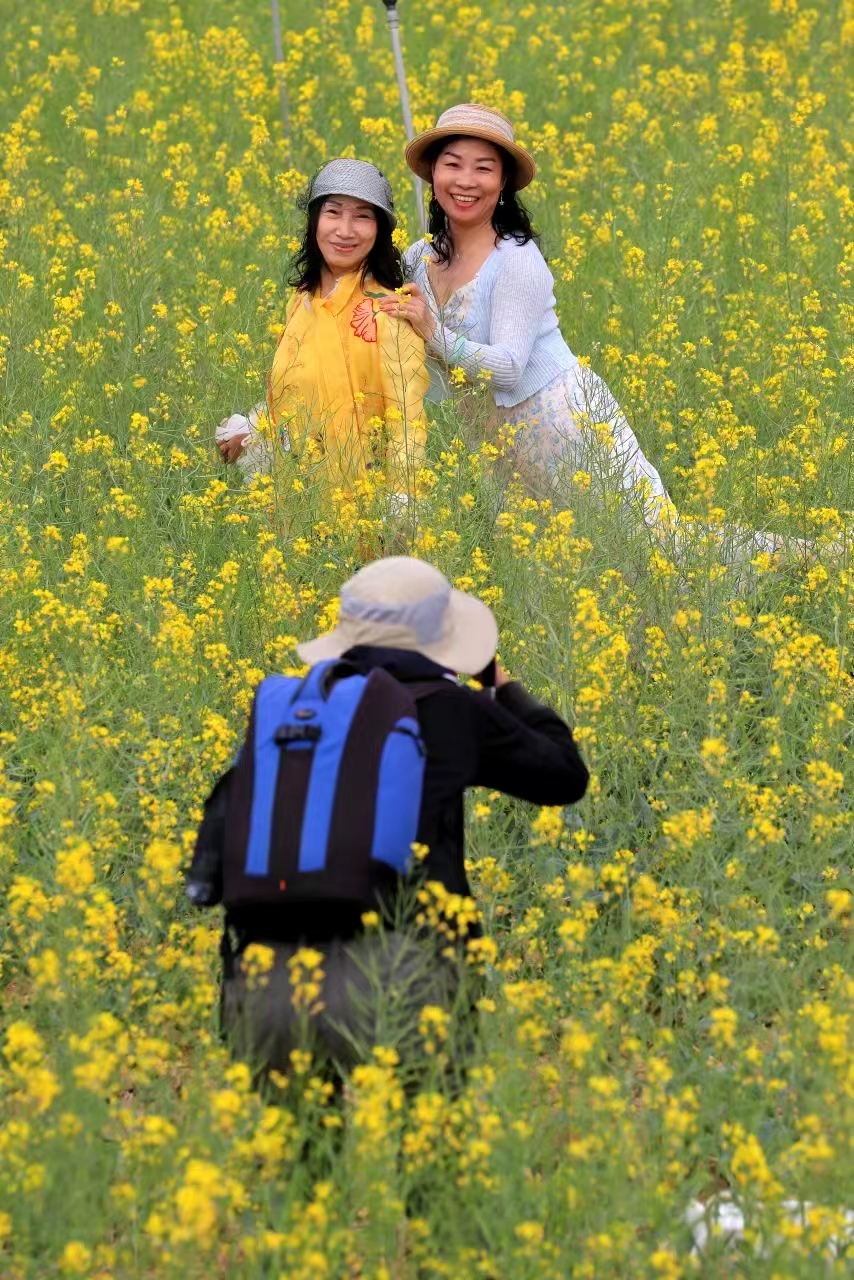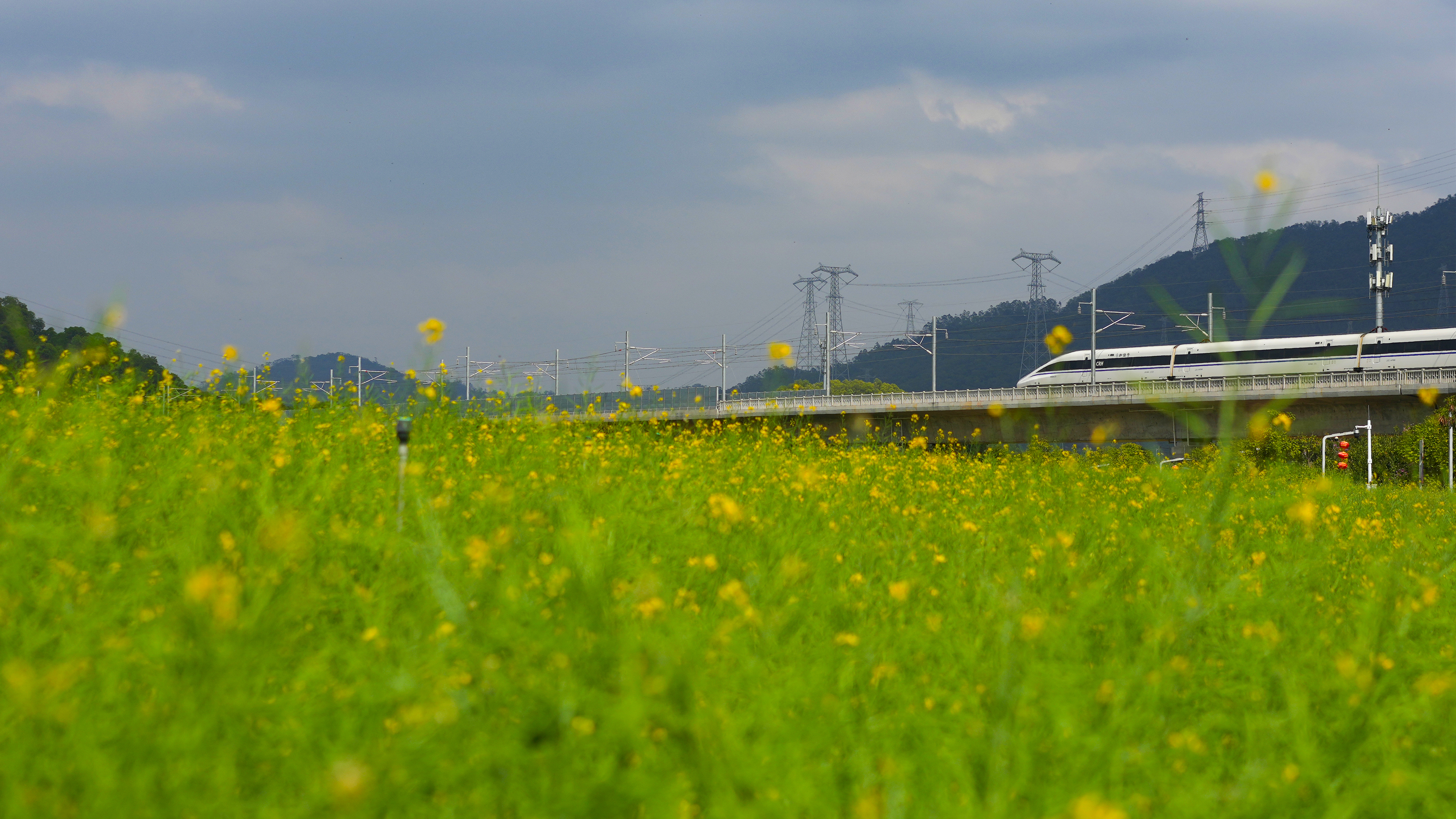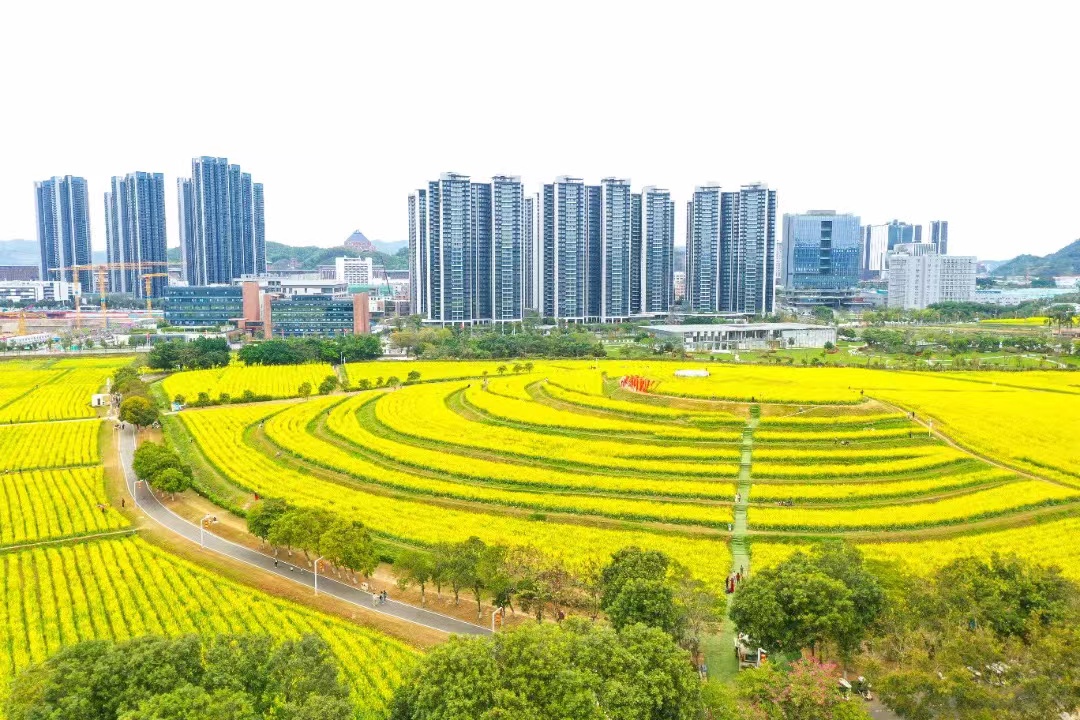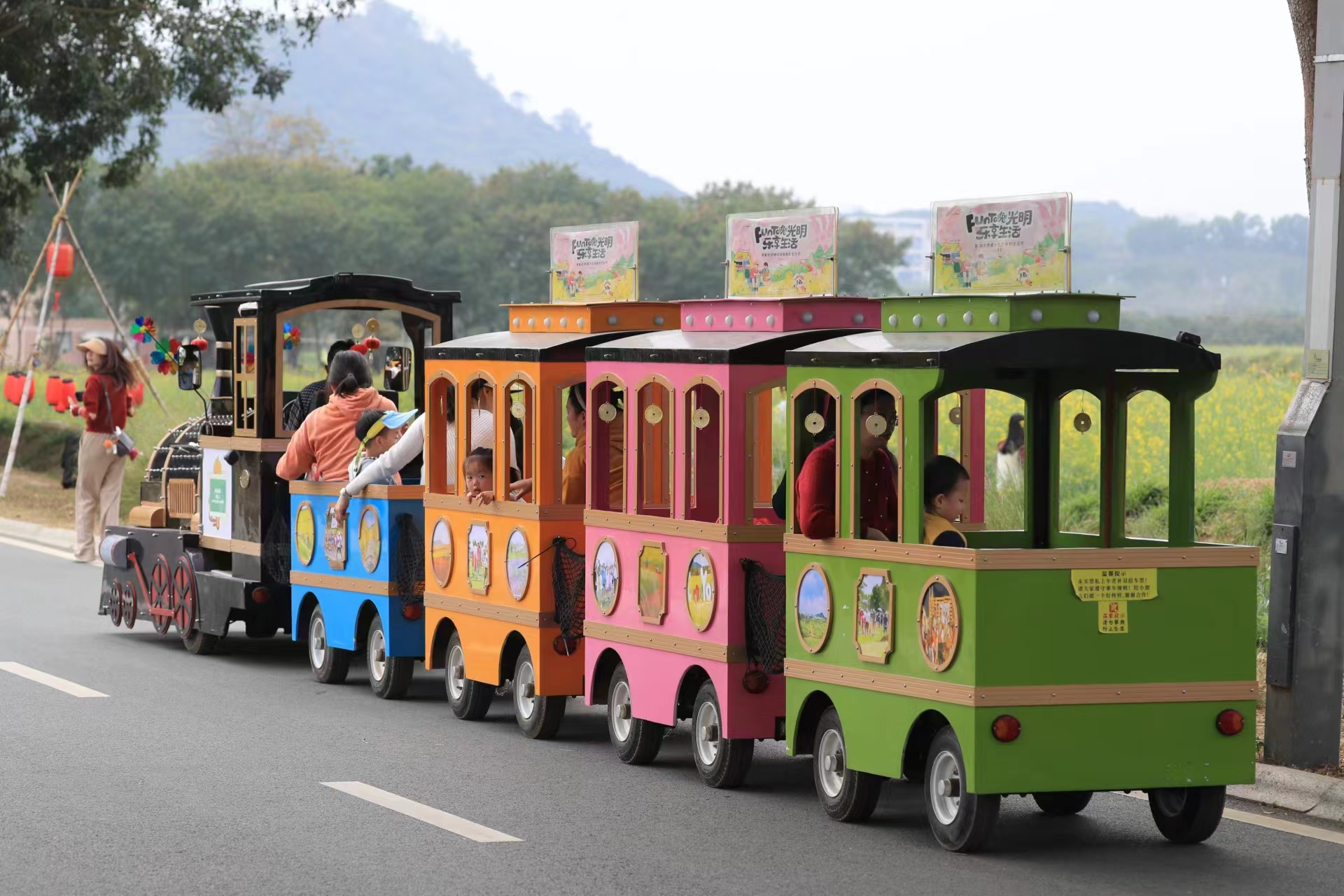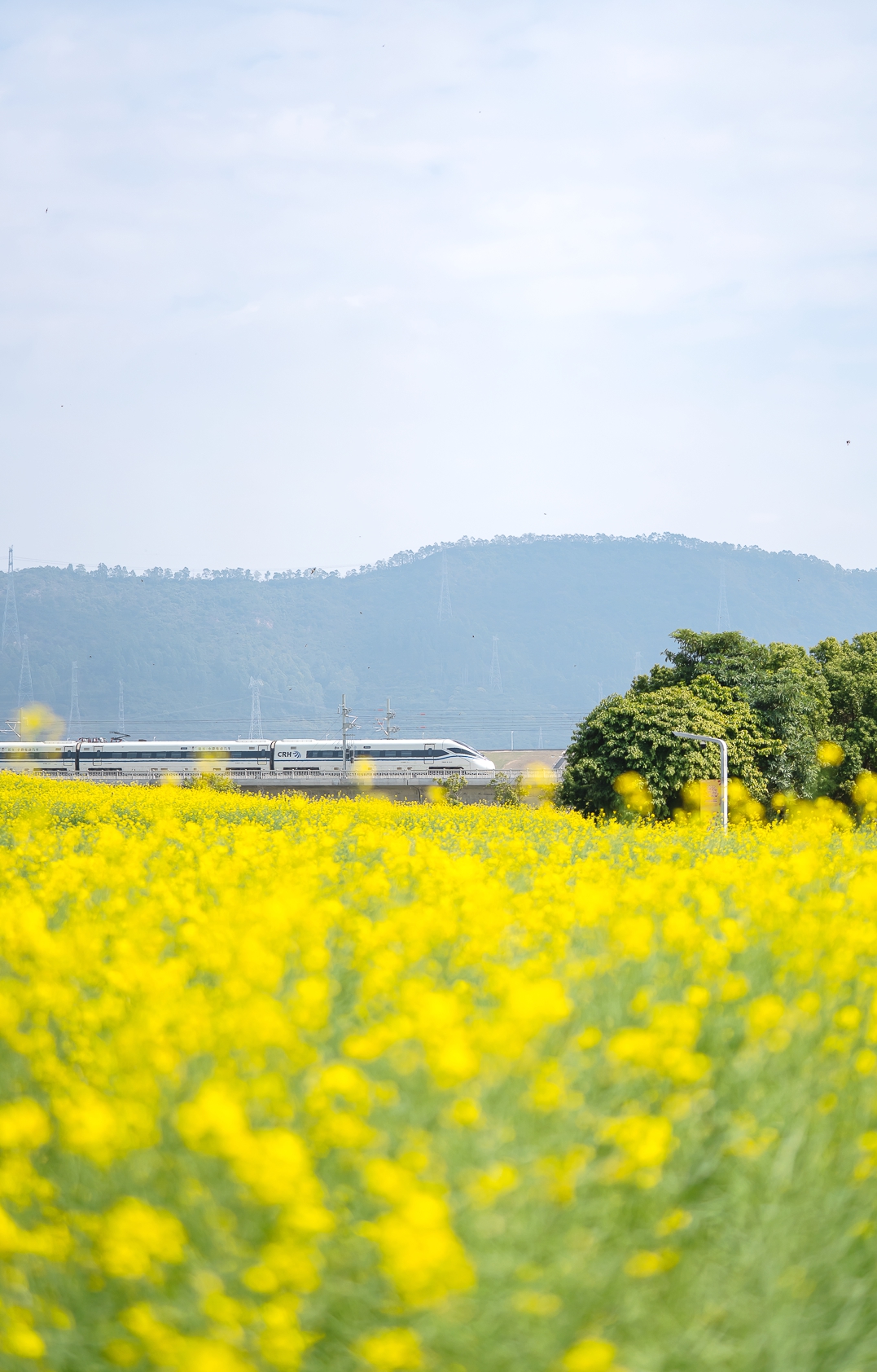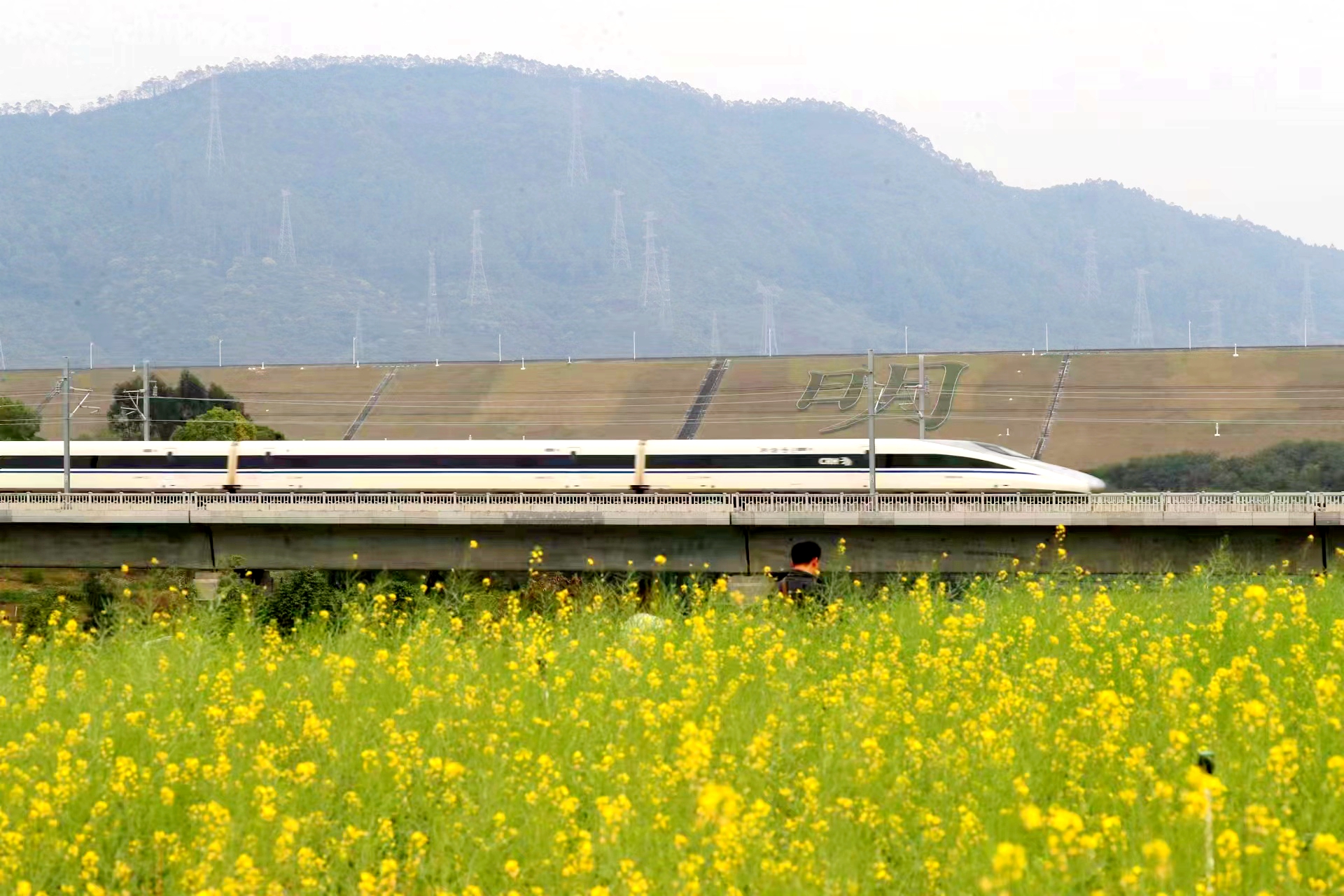 Video by Song Yingwen