People who are obsessed with Morandi colors should not miss an exhibition featuring 46 artworks created by Italian painter and printmaker Giorgio Morandi (1890-1964) at the Dafen Art Museum.
A painting created by Giorgio Morandi in 1960. File photos
Morandi's paintings depict mostly daily objects, such as bottles, jars and boxes, with colors that appear restrained and soft, forming a comfortable unity. Through admiring 34 oil paintings, five prints, four watercolor paintings and three sketches, visitors can feel the beauty of static harmony at the exhibition.
Morandi's major influence was the work of French Post-Impressionist painter Paul Cézanne, whose emphasis on form and flat areas of color Morandi emulated throughout his career. The Morandi color system has had a profound impact on later generations, and it has manifested itself in various fields such as painting, fashion, handicrafts and furniture design.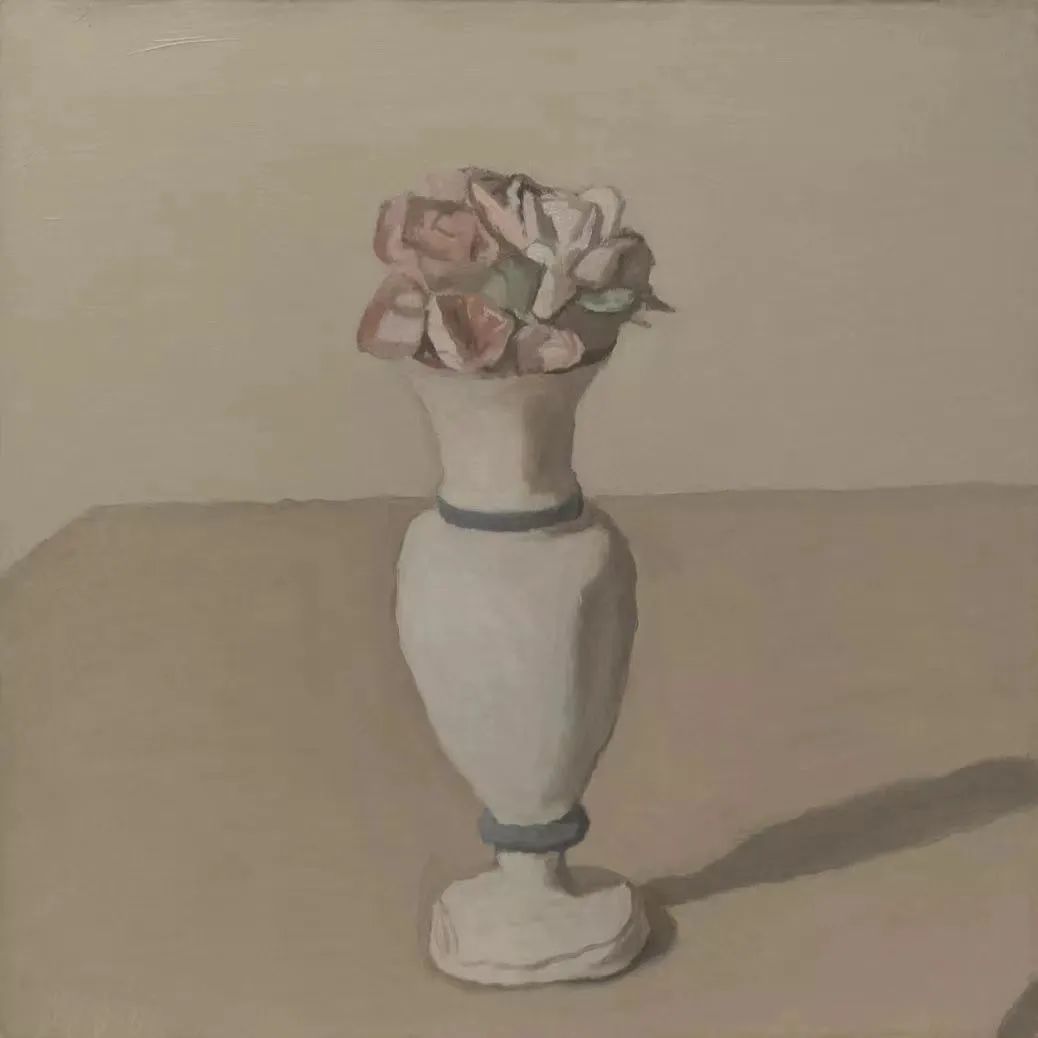 A painting created by Morandi in 1952.
Morandi first exhibited his works in 1914 in Bologna with the Futurist painters, and later he was associated with the Metaphysical school, a group who painted in a style developed by Giorgio de Chirico and Carlo Carrà. Artists who worked in the Metaphysical painting style attempted to imbue everyday objects with a dreamlike atmosphere of mystery.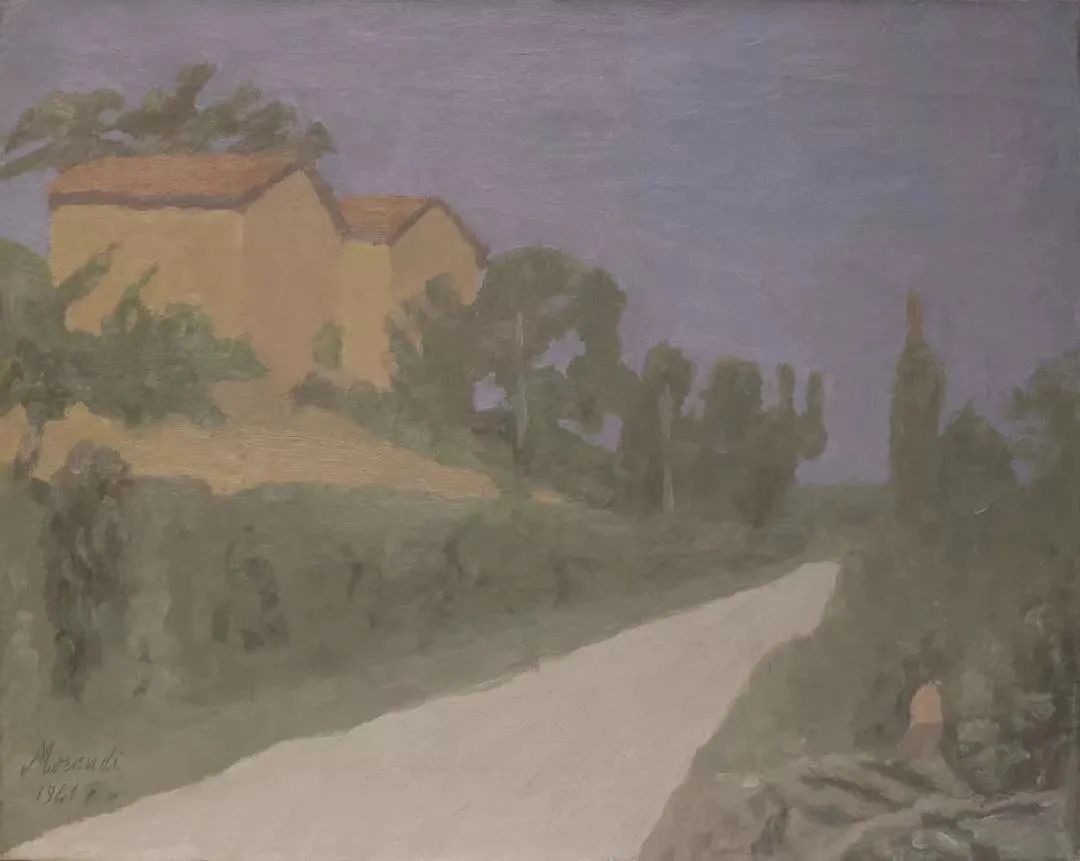 A landscape painting created by Morandi in 1941.
Morandi also depicted sunbaked landscapes. He developed an intimate approach to art that, directed by a highly refined formal sensibility, gave his quiet landscapes and disarmingly simple still-life compositions a delicacy of tone and extraordinary subtlety of design.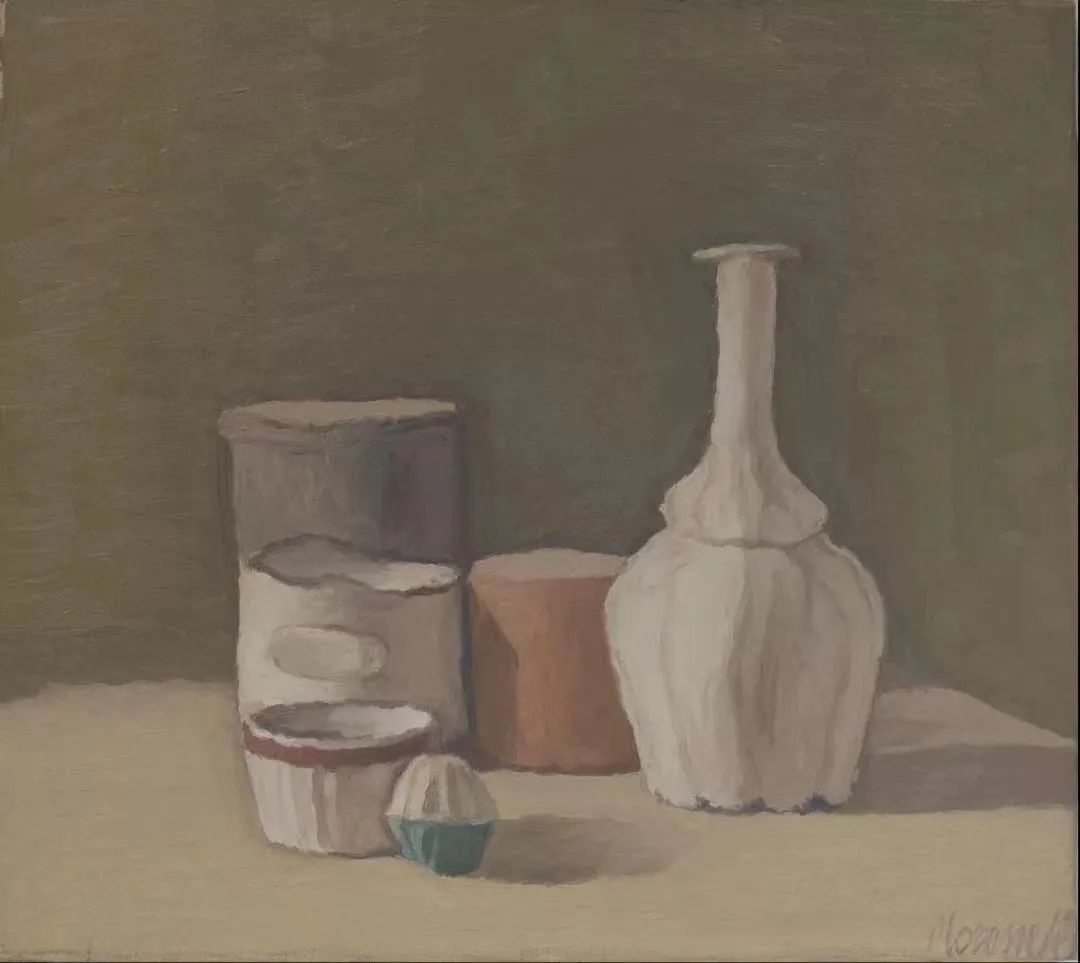 A painting created between 1950 and 1951.
His gentle, lyrical colors are subdued and limited to clay-toned white, drab green and umber brown, with occasional highlights of terra-cotta. Morandi's paintings of bottles and jars convey a mood of contemplative repose reminiscent of the work of Piero della Francesca, an Italian Renaissance artist whom he admired. As an instructor of etching at the Academy of Fine Arts in Bologna from 1930 to 1956, Morandi had a profound influence on succeeding generations of Italian graphic artists.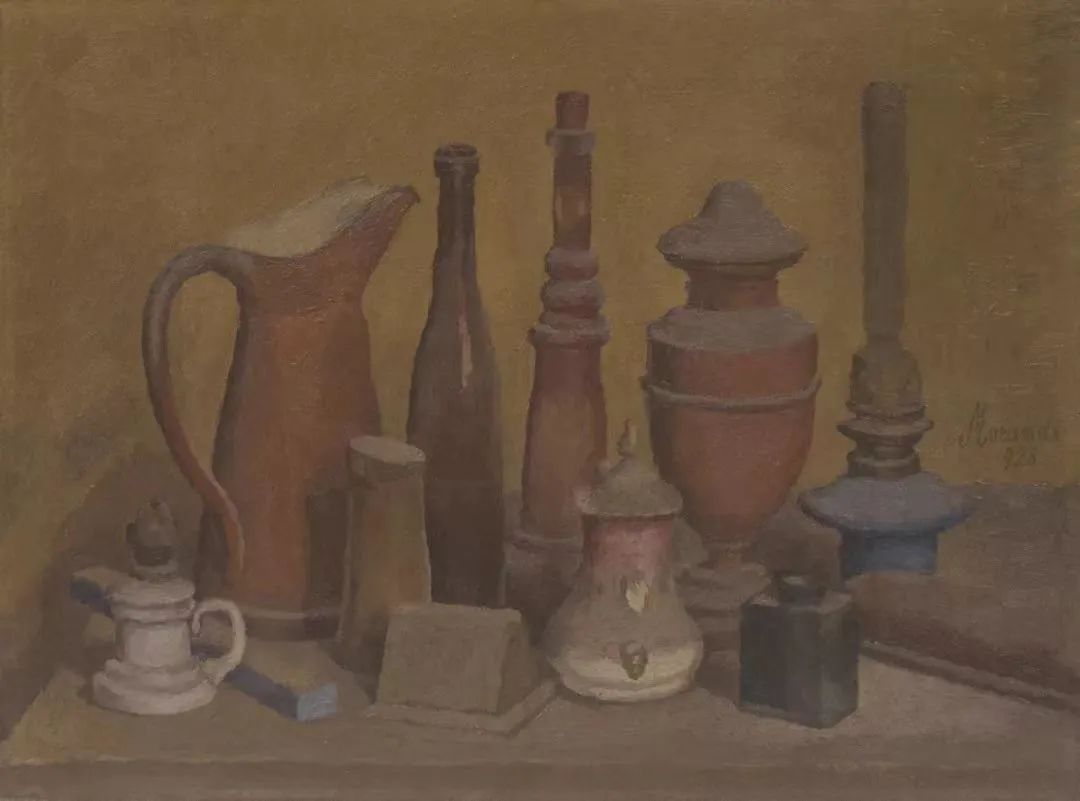 A painting created in 1928.
Morandi's paintings are often interpreted as a quiet rejection of the tumultuous modern world. "I am essentially a painter of the kind of still-life composition that communicates a sense of tranquility and privacy, moods that I have always valued above all else," he once explained.
His works are included in the collections of the Metropolitan Museum of Art in New York, the National Gallery of Art in Washington, D.C., the Tate Gallery in London, and the Museo Morandi in Bologna, among others.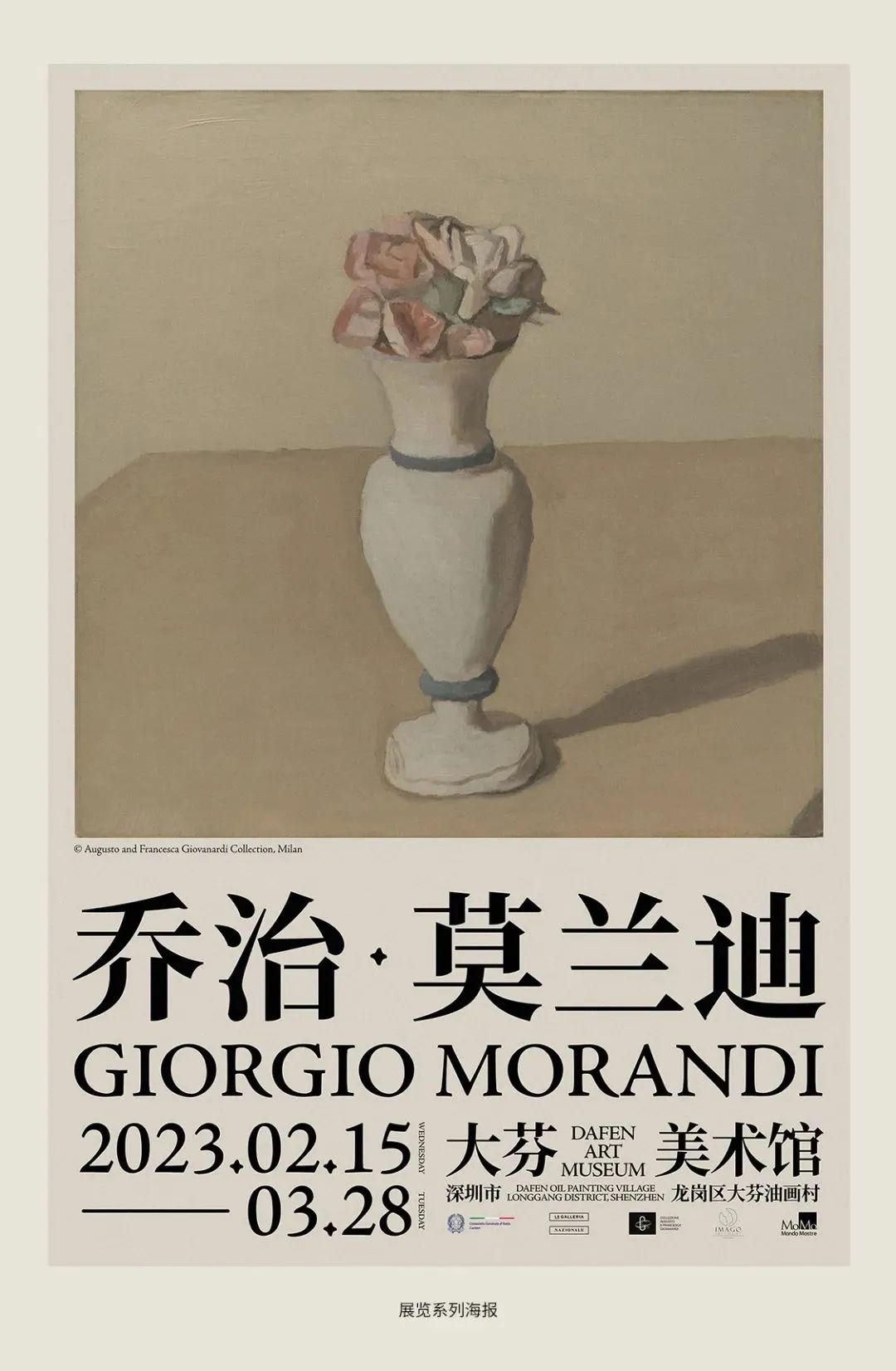 A poster for the exhibition.
Dates: Until March 28
Hours: 9 a.m.-5:30 p.m., closed Mondays
Tickets: 68 yuan (standard), 38 yuan (concession), 128 yuan for two persons, free for soldiers and children 1 meter in height or shorter
Venue: Dafen Art Museum, Longgang District
Metro: Line 3 to Dafen Station , Exit A1