Laila Vergara Tungcab, a Filipina who has been living and working in Shenzhen for 15 years, is a career and professional development trainer. She said she found it rewarding to pass her knowledge to the younger generation and felt a great sense of achievement seeing someone making progress under her tutelage.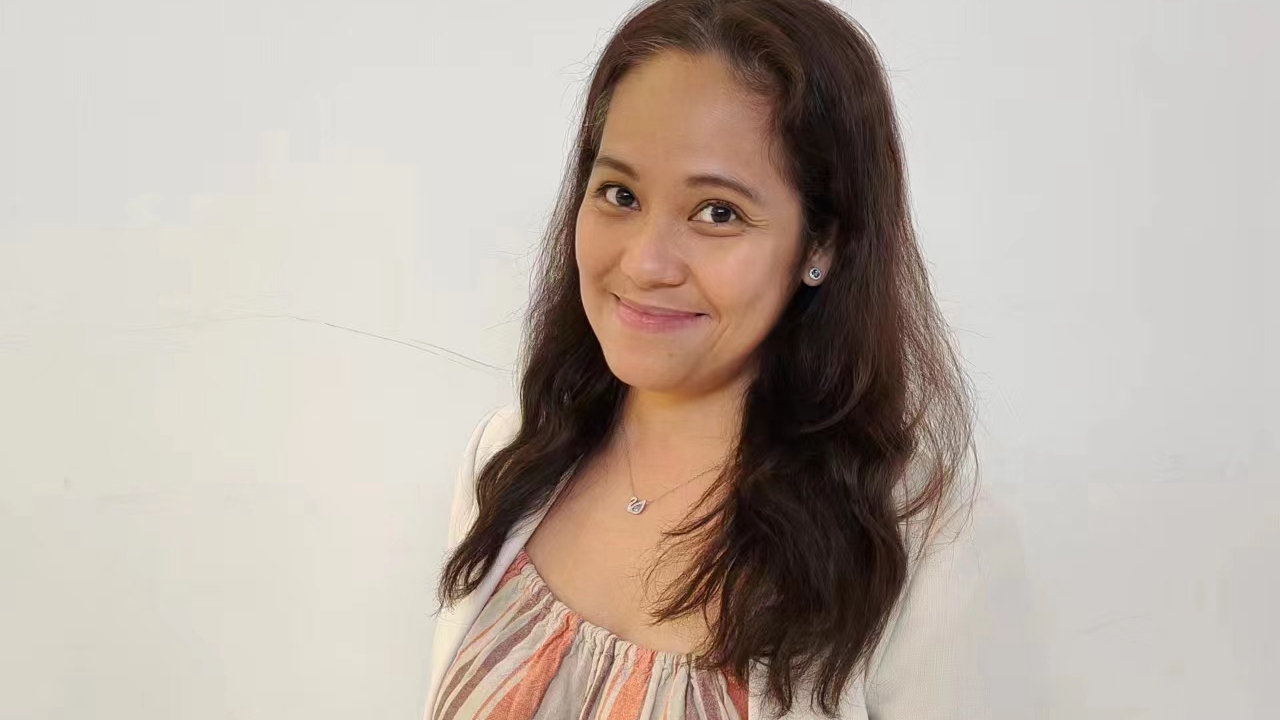 Laila Vergara Tungcab Photos by courtesy of the interviewee

When Tungcab came to Shenzhen in 2008 to visit her husband with her young daughter, she didn't expect to fall in love with and work in the city for many years. She said that when she first arrived in Shenzhen, she found it so beautiful and modern. Her husband persuaded her to stay and she got a job in an IT software company in Nanshan as a corporate trainer and worked there for 10 years. Later, she decided to start a new chapter in a higher education institution.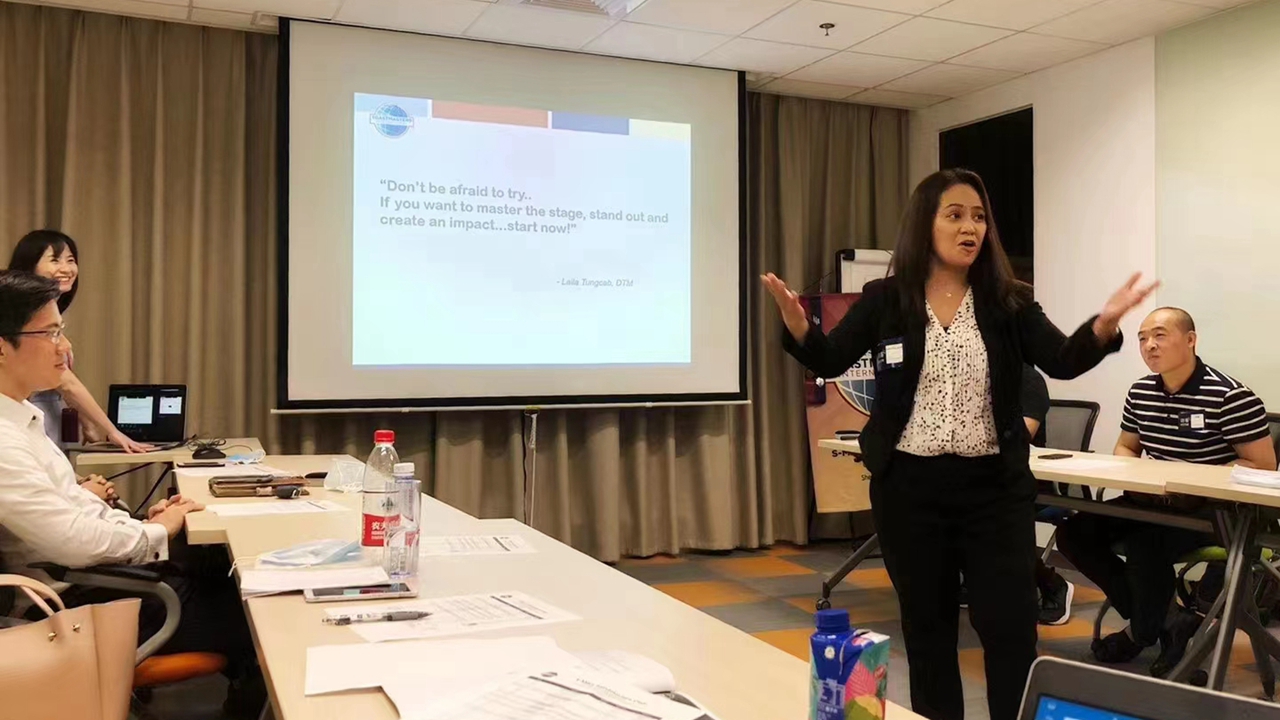 Tungcab teaches at a communication and leadership training workshop.

"I love teaching, I love training, I love sharing knowledge. Now, I'm focusing mostly on helping students' career planning in my work in the college, as well as delivering pro bono workshops about communication and leadership skills in a nonprofit organization," Tungcab said. She also aims to let her students become more competitive and employable in the job market or applying at their dream schools for graduate studies to early career planning, optimize their resumes and tutor them on their interview skills, which makes her feel happy and fulfilled.
Tungcab's love of teaching and passion for exploring new things also brought her into a local nonprofit organization delivering speeches or training courses relating communication and leadership skills such as public speaking and team building.
"The volunteer work in a public speaking organization where I am member is of great help to sharpen my skills and expand my social network. I should say I gained a lot. I mean, I became more independent, mature and gained more confidence. As I had to interact with different people, it gave me a broader perspective about my career. And then, I became more passionate about public speaking and had an international exposure," she said.
"When I inspire someone to make a change, I feel a different sense of achievement. I have mentored hundreds of professionals and I think I've helped a lot of people in my own little way. In addition, when I ask for help, there are always people who are willing to help me, and this is one thing that I love about being in China. I should say I'm very blessed to be surrounded by these kinds of people."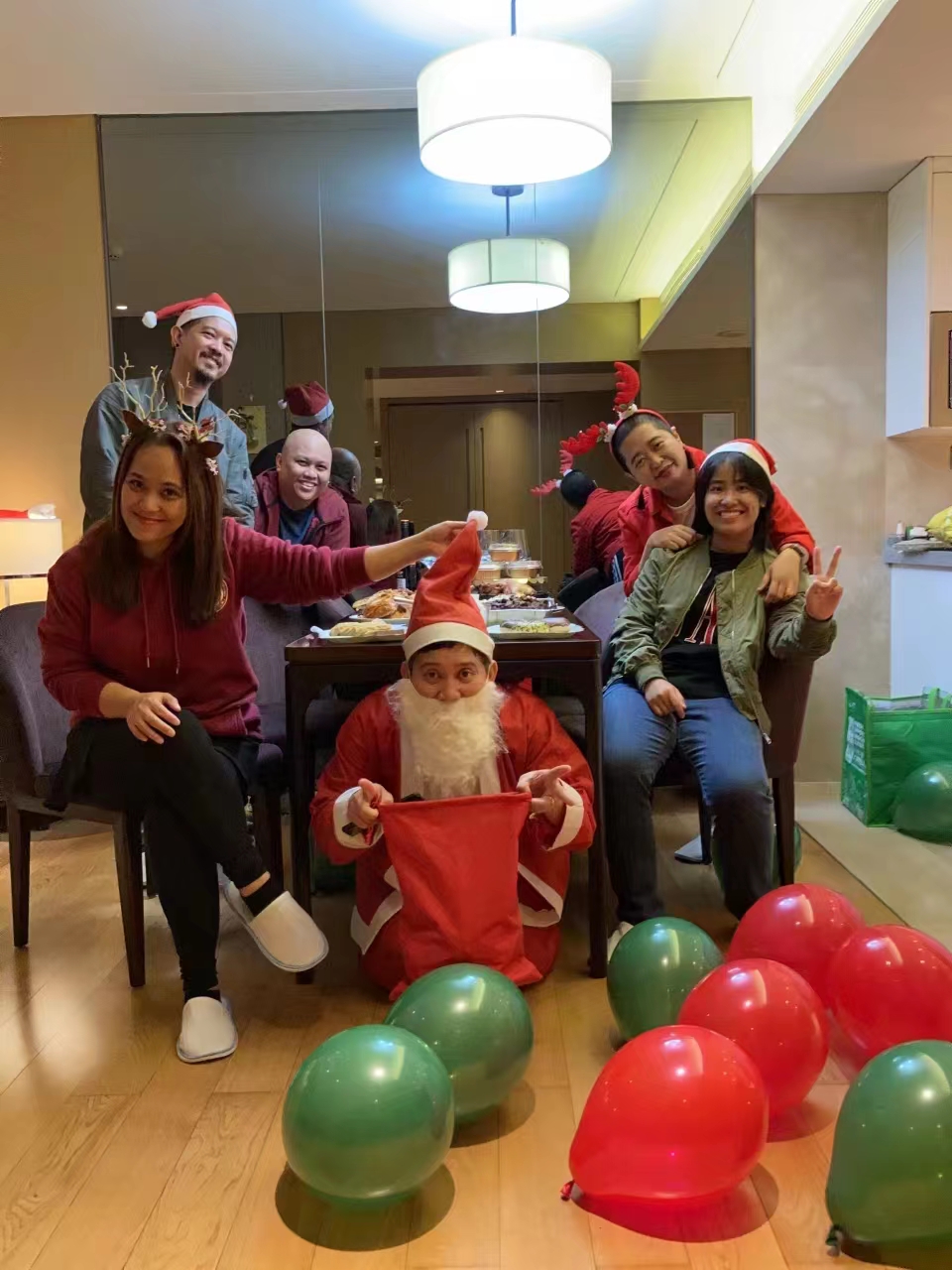 Tungcab gets together with her Filipino friends in Shenzhen.

In Tungcab's years living in Shenzhen, she has also met a lot of her fellow countrymen. "We have a small group of Filipinos here. During Christmas or special celebrations or even birthdays, we will gather together, even with some Chinese friends. We would even go to the seaside and stay overnight or two days. It's very memorable and I feel at home. My life is more comfortable here in terms of transportation and the city's rapid development," she said.
Tungcab said she has witnessed Shenzhen's rapid development and spent a great time exploring the city with her husband and daughter.
"Everything is new here and the city is vibrant. I love it because I'm more attracted to modern things. It's like the life here is fast-paced and I'm a person who loves to learn, I feel that I'm more productive living here."