If film is art, so are film posters. When imbued with narrative flair, film posters carry a fascination of their own.
Rarely have we seen a huge collection of posters for the same film displayed at an exhibition, but now movie-lovers can admire 100 posters designed by 100 designers for Chinese movie "Damp Season" at a unique exhibition at OCT-LOFT.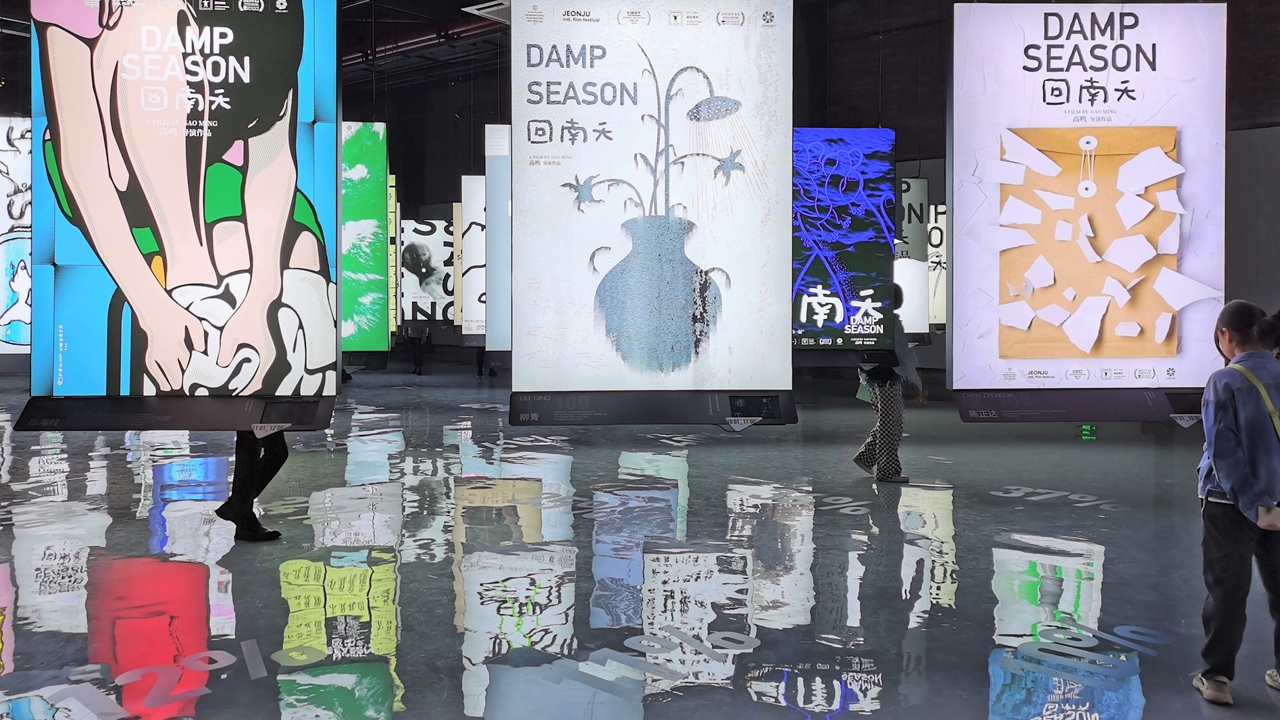 Visitors observe "Damp Season" posters designed by 100 designers at an exhibition at C2 Space in OCT-LOFT.

"Damp Season," directed by Shenzhen designer-turned-director Gao Ming, follows a relationship between a young florist and a security guard, set in a humid early summer in Shenzhen. Before the arthouse movie was screened across China in June last year, Gao's designer friend Du Fengsong invited 100 designers to each create a poster for the movie. Each designer was allowed to watch only one minute from the 100-minute-long movie.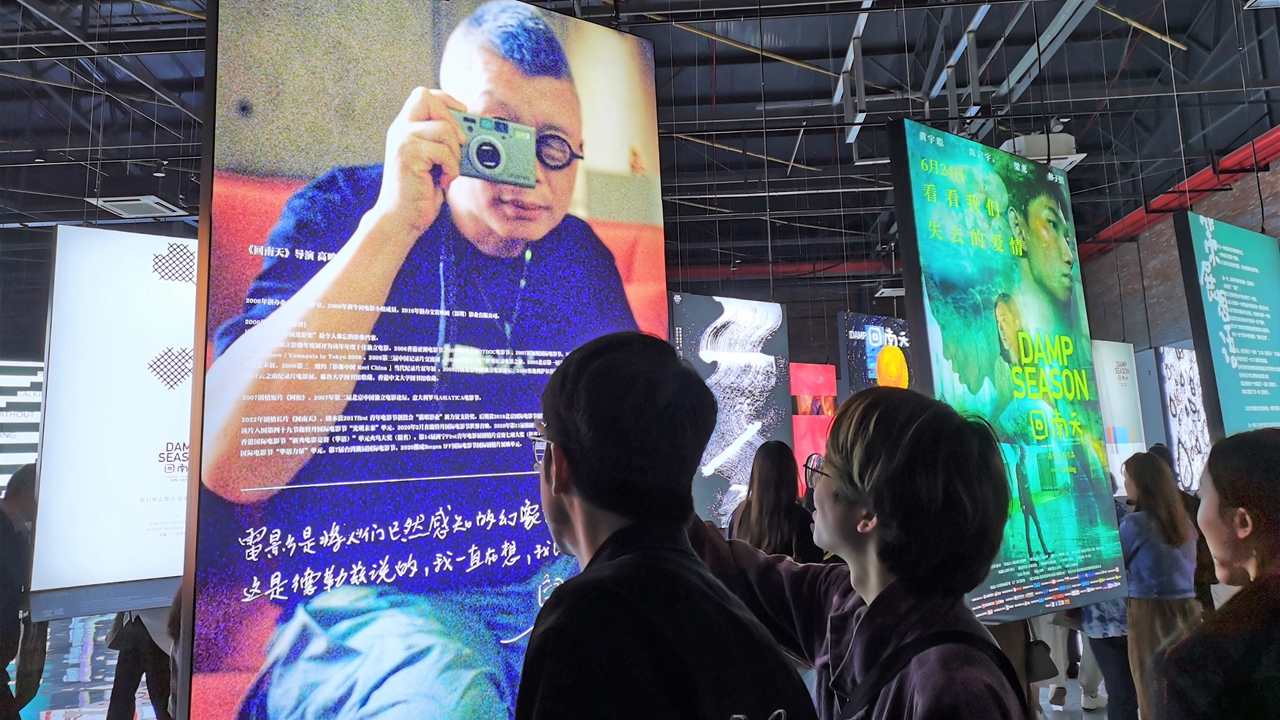 Visitors observe a poster featuring "Damp Season" director Gao Ming at the poster exhibition in OCT-LOFT.
At the spacious C2 Space in OCT-LOFT, the 100 digital posters are shown on 100 screens and the floor with the posters' colorful reflections looks like a wet ground on a rainy night, echoing the humid and ambiguous mood expressed in the movie. Along with each poster, the one-minute clip that the designer watched to inspire the poster is played, to remind audience members of the particular scene from the movie.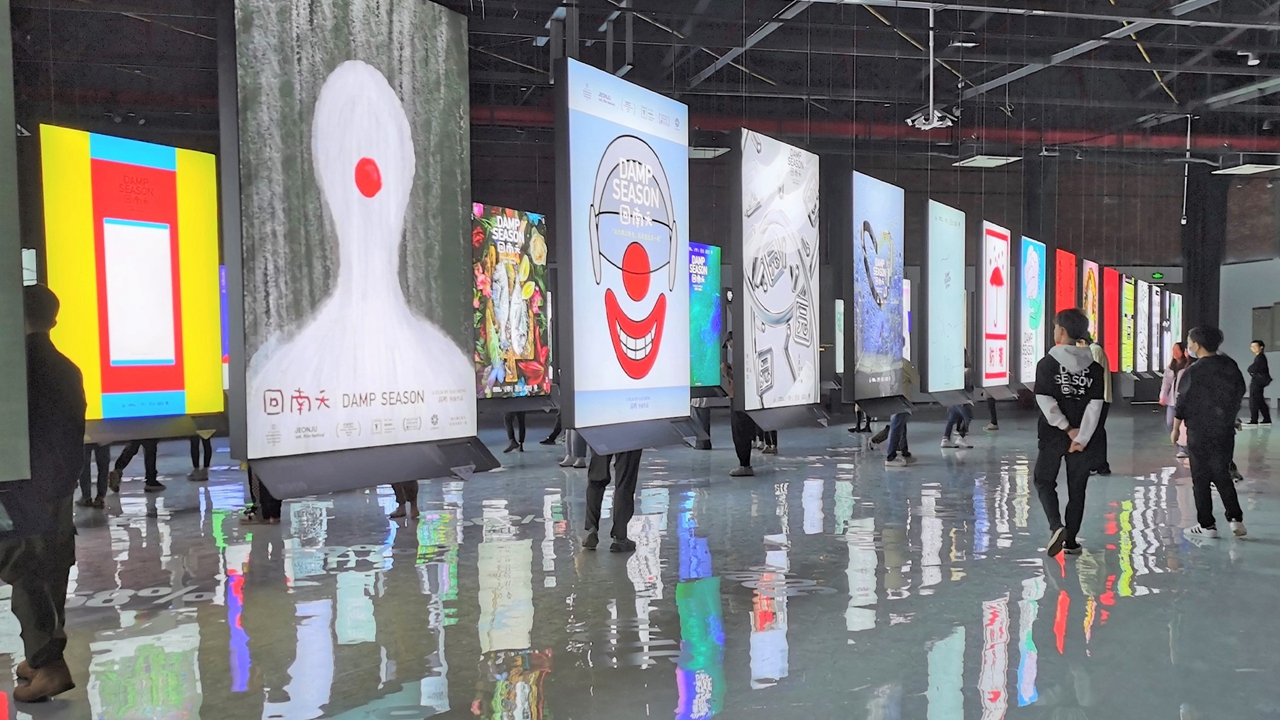 The floor with the posters' reflections looks like a wet ground on a rainy night.

Although the designers didn't watch the whole movie when creating the posters, their works visually express how the film will make us feel, giving intense jolts of visual stimulation and stoking interest in the film's main characters.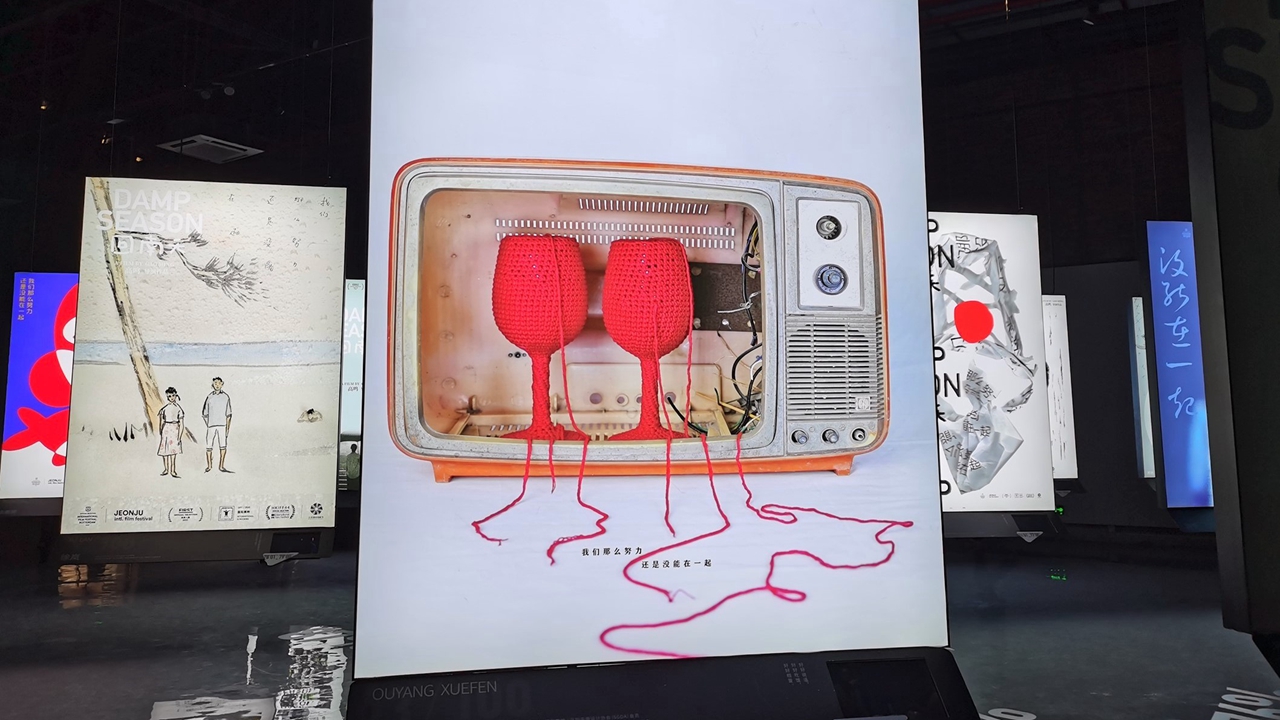 "Damp Season" posters in various styles are on display.

The exhibition curated by Du is also a celebration of the 10th anniversary of the OCT-LOFT Art Film Screening project that supports aspiring filmmakers and is dedicated to creative culture in China. During the exhibition, visitors can watch "Damp Season" at C2 Space free of charge. Shenzheners will see familiar places in the movie, such as Xiangmihu, Baishizhou, OCT-LOFT and Nantou Ancient Town.
The movie had its world premiere at the International Film Festival Rotterdam in the Netherlands in January 2020 and won the grand prize in the International Competition category of the 21st Jeonju International Film Festival in South Korea in June 2020.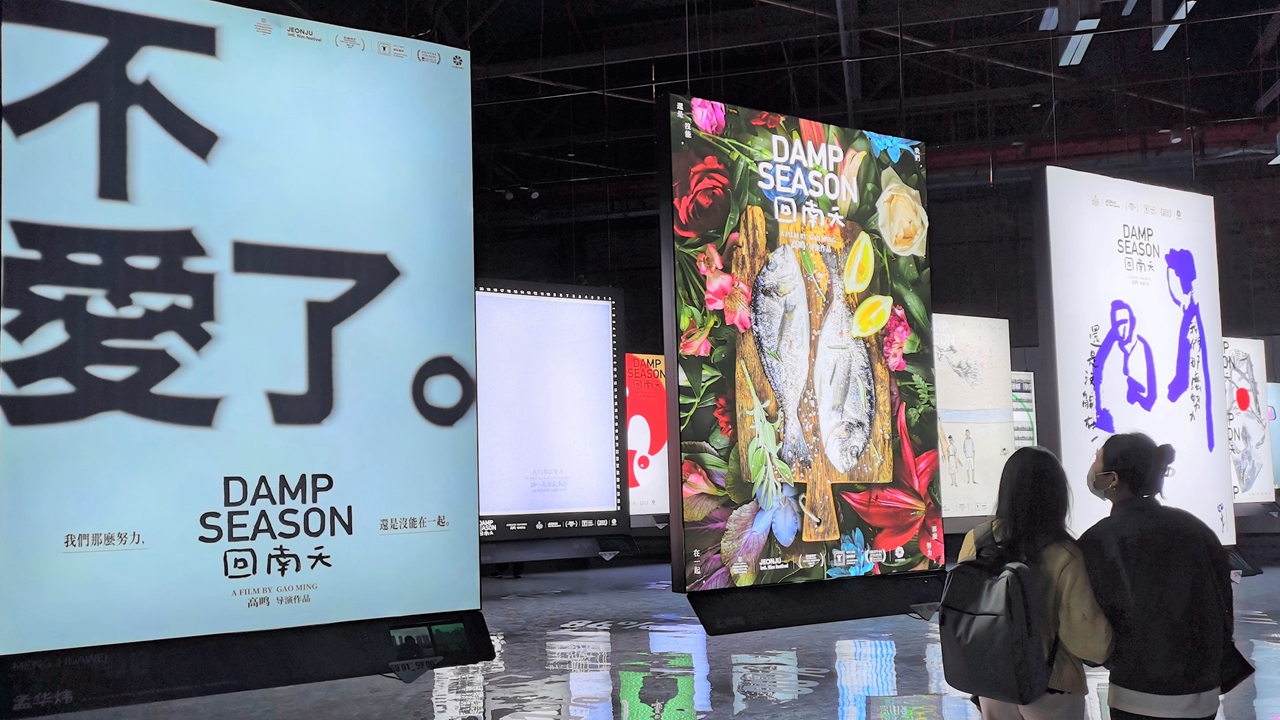 Visitors admire posters at the exhibition.
Dates: Until April 9 (closed Mondays)
Exhibition: 10 a.m.-5:30 p.m.
Screenings: 10:30 a.m., 3:30 p.m.
Venue: C2 Space, North Area, OCT-LOFT, Nanshan District (华侨城创意文化园北区C2展厅)
Metro: Line 2 to Qiaocheng North Station (侨城北站), Exit B