Yantian District launched a shuttle bus route Sunday to facilitate trips to tourist destinations such as OCT East, Xiaosanzhou Reservoir and Meishajian, sznews.com reported.
The newly launched bus route, which extends about 15.5 kilometers, has three stops at Hai-shan Road, Chaxigu Parking Lot and Xiaosanzhou Reservoir. The whole trip takes about 45 minutes. The route includes two sections — Section A is from Haishan Road (entrance of Acotown Gulf International Hotel) to Chaxi Valley in OCT East, while Section B is from Chaxi Valley to Xiaosanzhou Reservoir.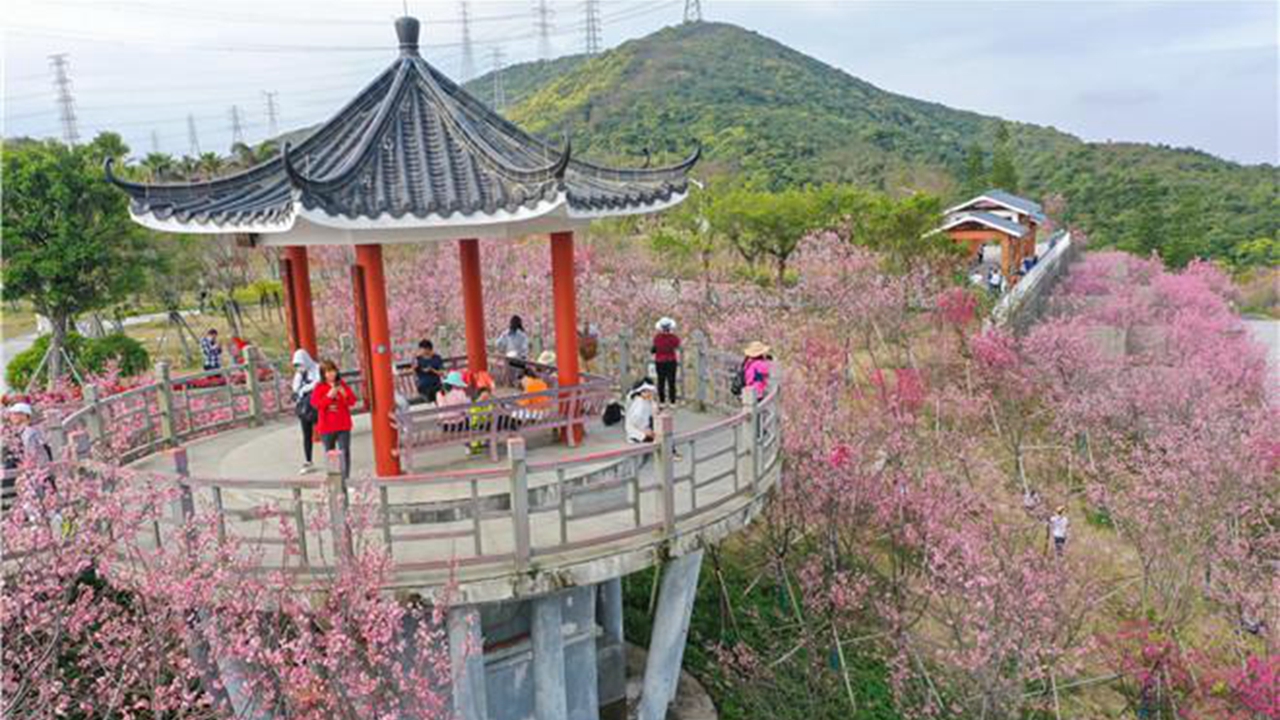 Visitors take pictures of cherry blossoms at Xiaosanzhou in Yantian District. Shenzhen Special Zone Daily

The bus route operates from 8 a.m. to 3 p.m. (going uphill) and from 10 a.m. to 5 p.m. (going downhill). The buses will depart on an hourly basis.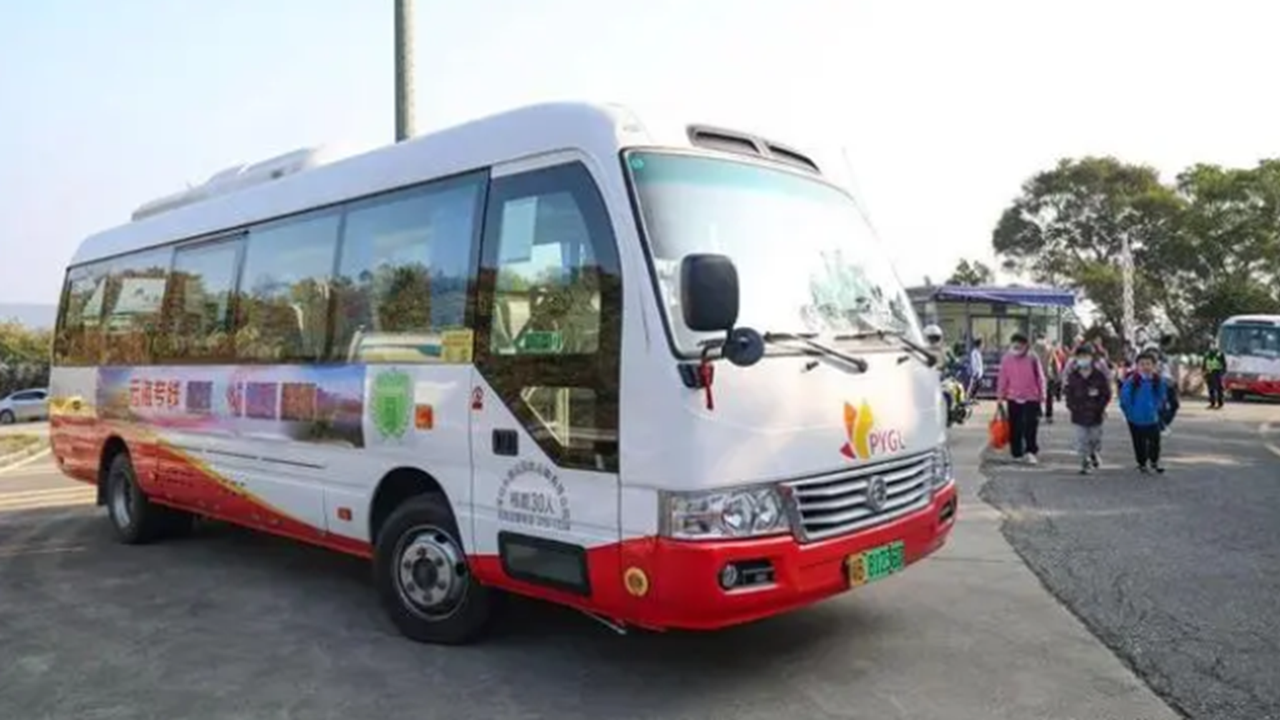 One of the buses that shuttle between Haishan Road and Xiaosanzhou Reservoir.

A citizen surnamed Chen, an avid outdoor enthusiast from Longgang District, said: "The traffic jam used to be seen on the way to Meishajian, which is time-consuming and not environmentally friendly. Now, with the shuttle bus, it is more convenient."
Citizens can scan the on-site QR code or access the WeChat miniprogram "京侨巴士" to buy bus tickets. At present, a total of 24 buses are running along the route, according to the report.