Stewart Hansen from New Zealand, who has been involved in volunteer work for years, has been commended as one of Shenzhen's Top 10 Volunteers for 2022 at the themed activity marking the 18th Shenzhen Volunteers Day, which fell yesterday.
The activity, organized by the Shenzhen Municipal Committee of the Communist Youth League of China, also awarded Shenzhen's Top 10 Volunteer Service Organizations for 2022.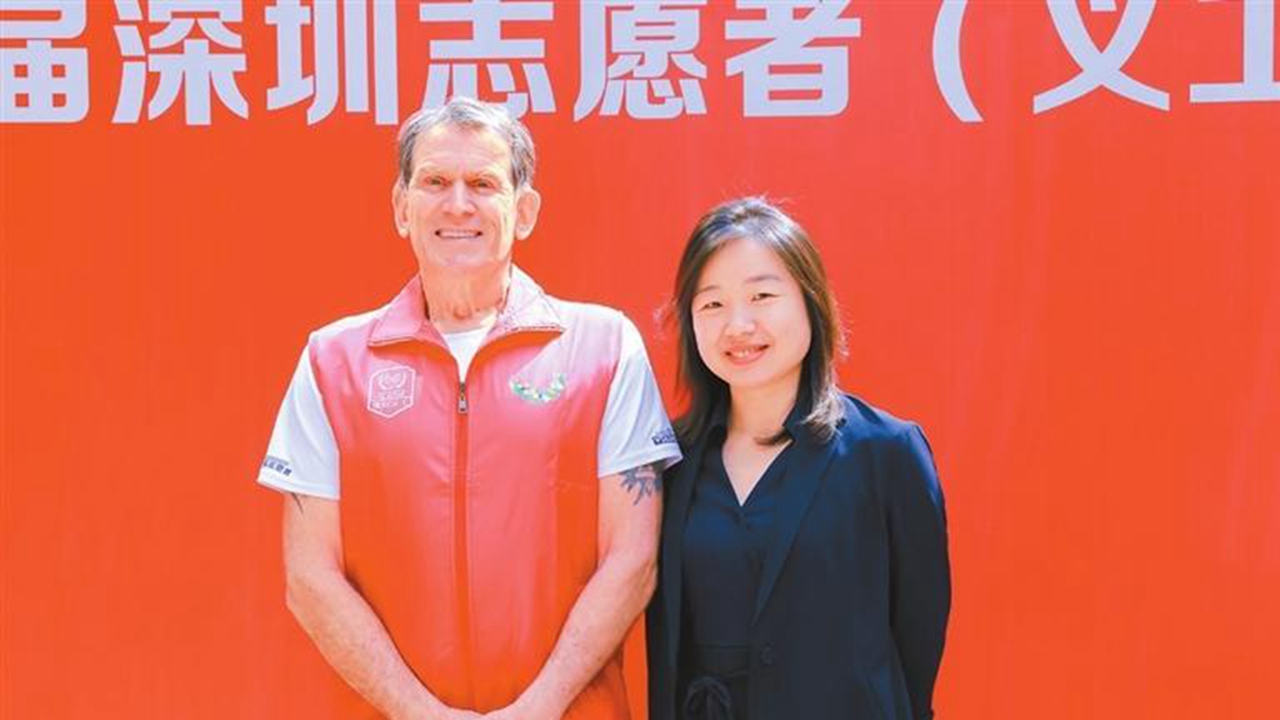 Stewart Hansen (L) poses for a photo with Yang Yan, director of the Shekou Management and Service Center for Expats, during the award ceremony that commended Shenzhen's Top 10 Volunteers for 2022 yesterday. Courtesy of Hansen

When Hansen settled in Shekou in 2016, he got to know the staffers from the Shekou Management and Service Center for Expats (Shekou MSCE). During that time, the center was just preparing to operate. When the center was established in 2017, it was the first of its kind in Guangdong Province, and Hansen became one of the center's first expat volunteers.
"In the early stage of our operation, Hansen used his spare time to assist us in formulating various English guides and standardizing reception terms. He also regularly conducted language and cross-cultural training for our foreign service staffers by utilizing his language and professional expertise. It was very helpful for the center to grow as an authoritative platform for expats to get updated information about living and working in Shenzhen," Yang Yan, director of the center, told Shenzhen Daily yesterday.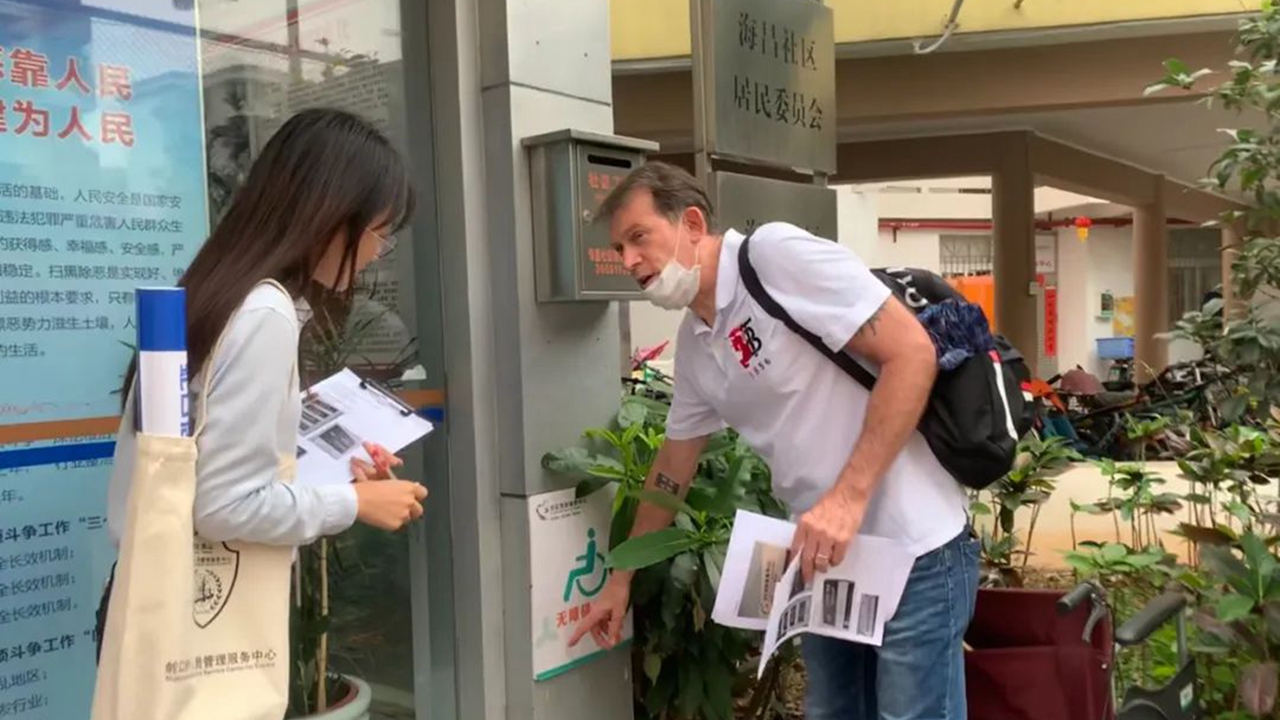 Hansen points at an inappropriate English translation of a sign board in a citywide campaign to regulate English signs in public places. File photo

In January 2022, an article titled "Foreign friends under the epidemic: it is very reassuring to stay in Shenzhen" went viral after it was published on the local government's official WeChat account "Live Shenzhen" ("深圳发布"). The article featured an interview with Hansen, who was then a member of the Shekou International Volunteer Team. He was praised for positive energy, and during the pandemic prevention and control period, he assisted in proofreading the English notices, took the initiative in answering questions about the pandemic among expats in Shekou and shared his experience and feelings about life under COVID.
As a member of the Shekou community, Hansen actively participated in the construction of the international block, offering advice and suggestions, and organizing English Corner classes to children for free. He also served as an interpreter and instructor for expat families participating in the Shekou Firefighting Station activities.
"I was surprised and enjoyed receiving this award. I appreciate it very much as my volunteer work has been recognized," Hansen told Shenzhen Daily.
"Volunteering is a way for me to give back to the community. It is good to have the opportunity to help others and get involved in community activities through volunteer work," he added.
In March 2020, the Shekou International Volunteers Team was officially registered as a district team of the Shenzhen Volunteers Association and Hansen was awarded with a unique badge with the number 001. "In volunteering, I just did some trivial things, yet I have learned a lot and made many good friends," Hansen said.