Segev Halfon, co-founder and CEO of SinoSciences Global, gave a thumbs-up to the Chinese Government's commitment to improving the quality of life, particularly in the healthcare sector, as mentioned in the government work report delivered at the opening meeting of the First Session of the 14th National People's Congress.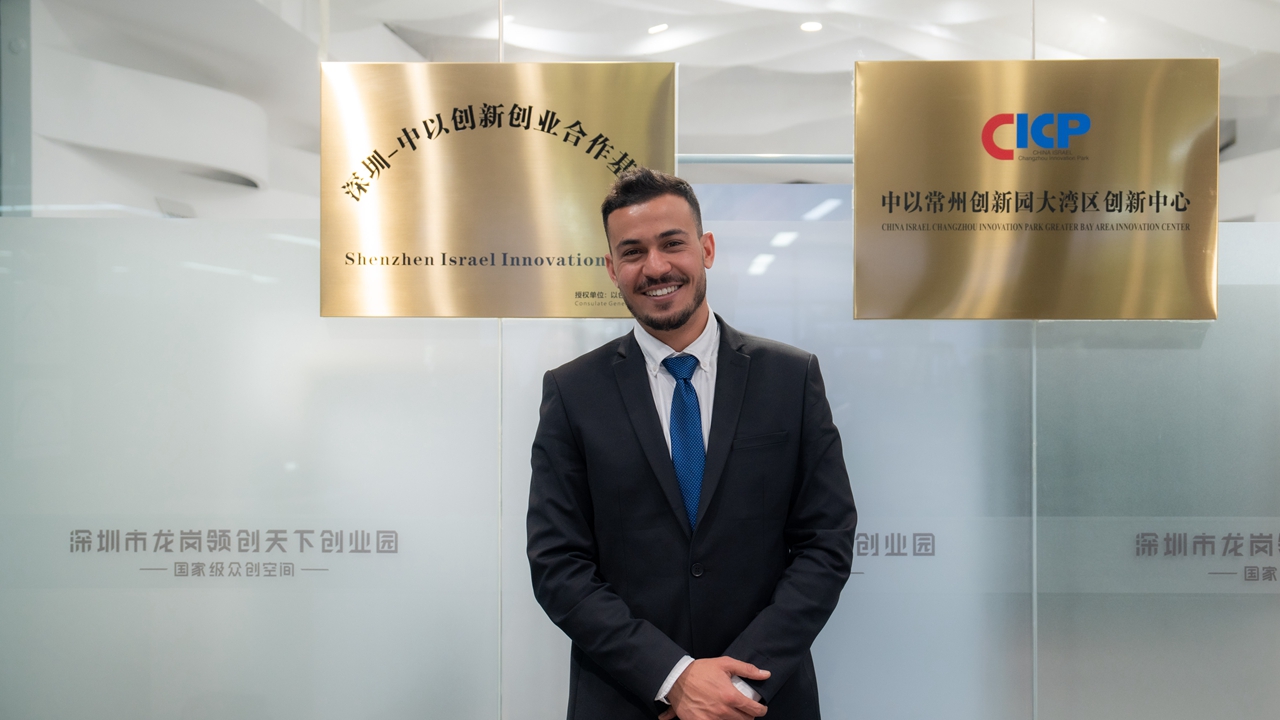 Segev Halfon poses for a photo at SinoSciences Global at Shenzhen Israel Innovation Hub on Monday. Photos by Lin Jianping

"Quality of life actually means life. Old age is a delicate phase when the elderly require more care and comfort to live in a healthy way. Failure to recognize seniors' changing behavior and needs can have lasting effects. There will come a time when every elderly person will require care to function properly," Halfon said during an exclusive interview with Shenzhen Daily.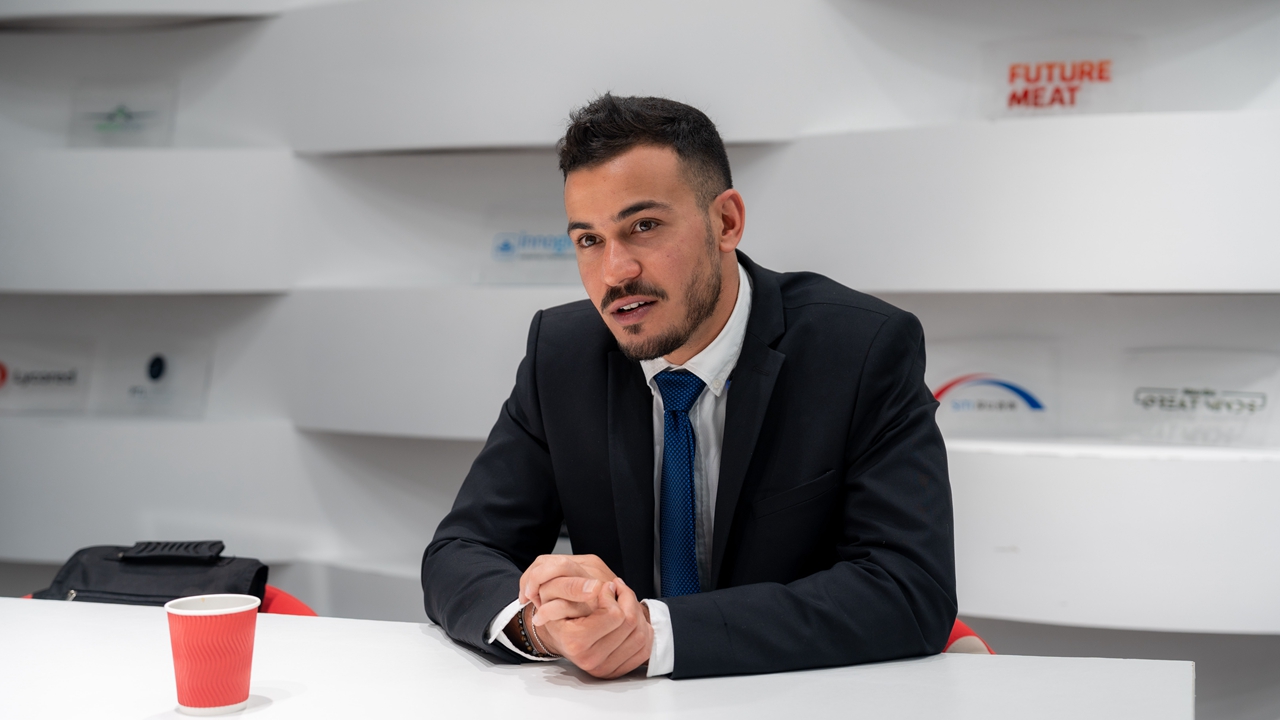 Segev Halfon has an exclusive interview with Shenzhen Daily.

According to Halfon, an aging population tends to have a higher prevalence of chronic diseases, physical disabilities, mental illnesses and other comorbidities. "We firmly believe that improving the healthcare system by insurance, home solutions, and high-quality devices and treatments will help our elderly loved ones today and help ourselves years later, and it is a necessary step for longevity," he said.
SinoSciences Global is a Singapore-based company with offices in Shenzhen, Israel and Europe that specializes in the distribution of breakthrough medical devices throughout Asia. They import state-of-the-art medical equipment primarily from Israel, but also from Europe and the U.S.
"Israel is known for its groundbreaking elderly care ecosystem, and I have witnessed a tremendous increase in research and development within the industry. This has led to the creation of more and more breakthrough products that are being brought to market, ultimately providing a means to protect quality of life," Halfon said.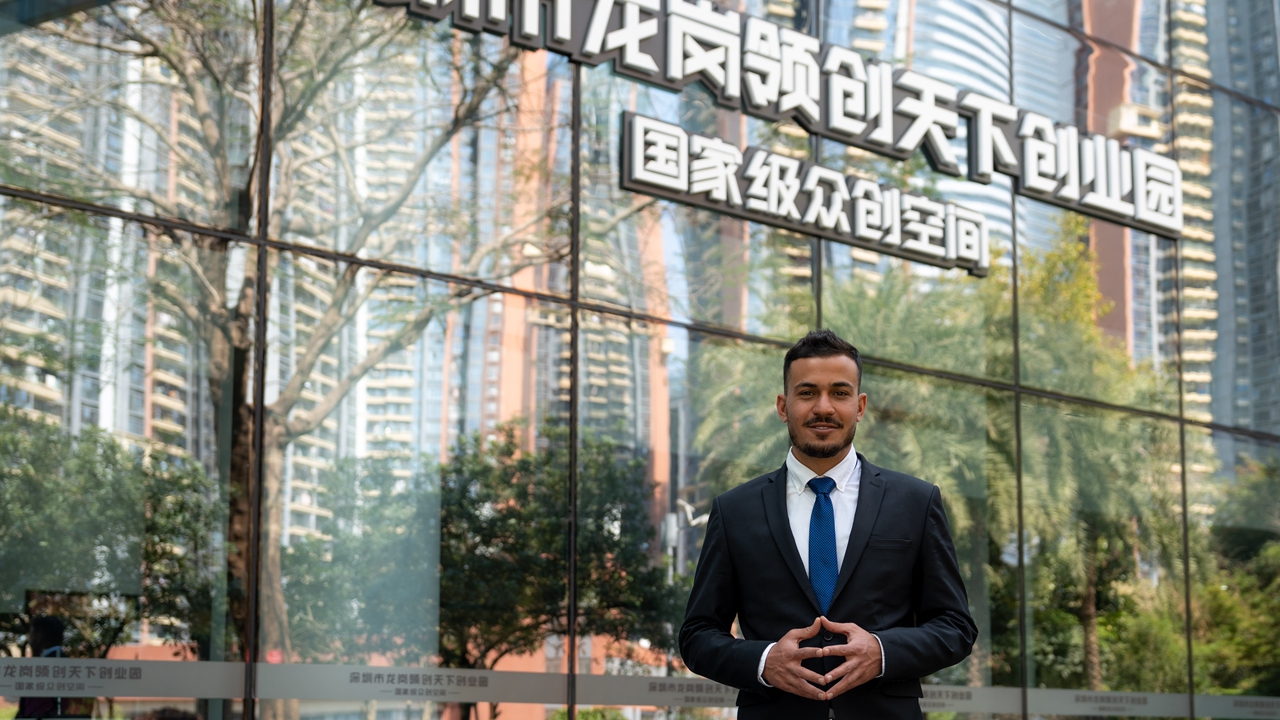 Segev Halfon poses for a photo in front of the building that houses SinoSciences Global in Longgang District.
After living in China for several years, Halfon is deeply impressed by the Chinese Government's prioritization of public health. "I saw how the government really protects the health of its people and provides them with real hope," he said.
"We will work together with the Chinese Government and companies to achieve greater success in China, and to provide more breakthrough treatments and solutions for patients in China," Halfon said.