After staging two sold-out "Wing Chun" shows at Shenzhen Poly Theater over the weekend, the Shenzhen Opera and Dance Theater (SZODT) will perform the dance drama at Pingshan Theater this weekend.
While plenty of Chinese movies and TV shows have explored the life and inner world of Ip Man (1893-1972), a kung fu master born in Nanhai, Guangdong Province, "Wing Chun" approaches its subject in a completely new and bold way.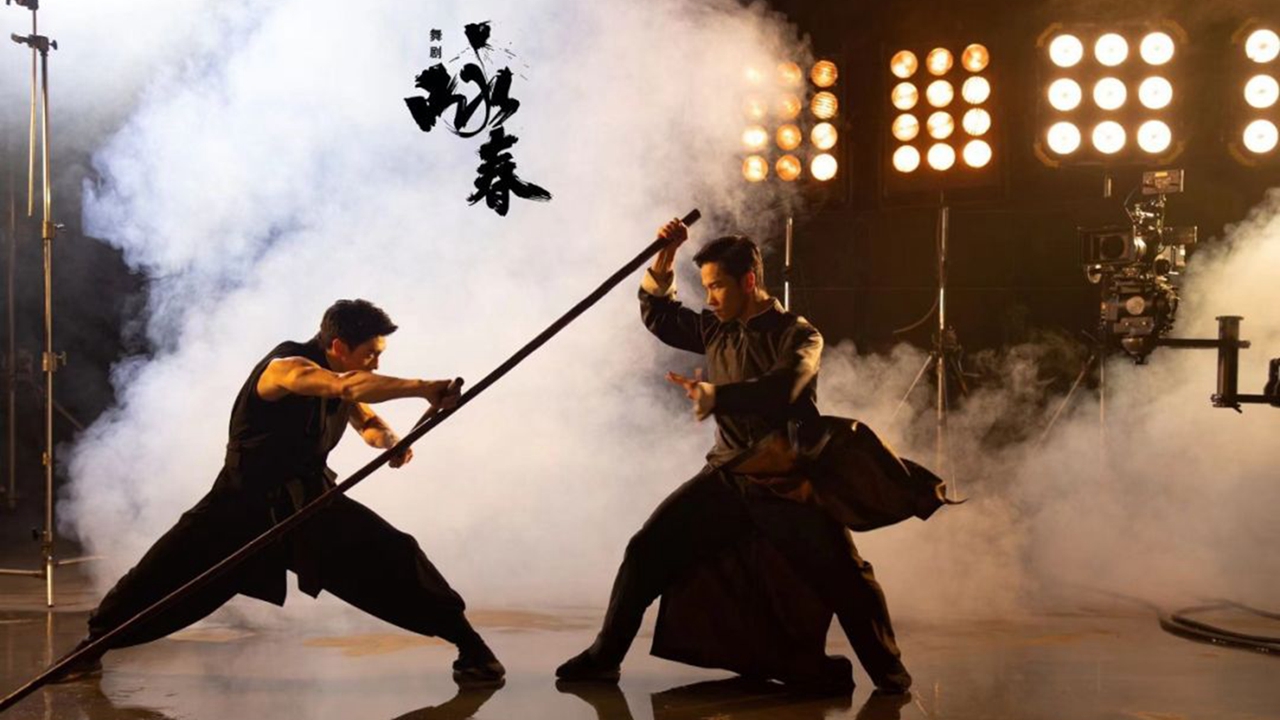 A scene from the SZODT dance show "Wing Chun."

"Like many Chinese growing up in the 1980s, I have cherished some sort of wuxia dream, in which I could travel far and wide with a sword, help the underdogs fight the evil and right their wrongs," Han Zhen, who co-directed the show with Zhou Liya, told the media in an earlier interview.
The instructor of Bruce Lee, Ip learned Wing Chun as a child because his parents wanted him to be physically strong. Wing Chun, a style of kung fu, emphasizes close quarters combat, quick punches and tight defense to overcome one's opponents. Believed to have originated in Southwest China, it has thrived in South China, particularly Fujian and Guangdong provinces. After moving to Hong Kong in 1950, Ip began to take in disciples and teach them Wing Chun.
Feng Shuangbai, chairman of the Chinese Dancers Association who penned the script for the show, said he hopes the audience will be touched and inspired by Ip's story, because everyone can chase their own dreams and be their own hero as long as they are willing to give it a try.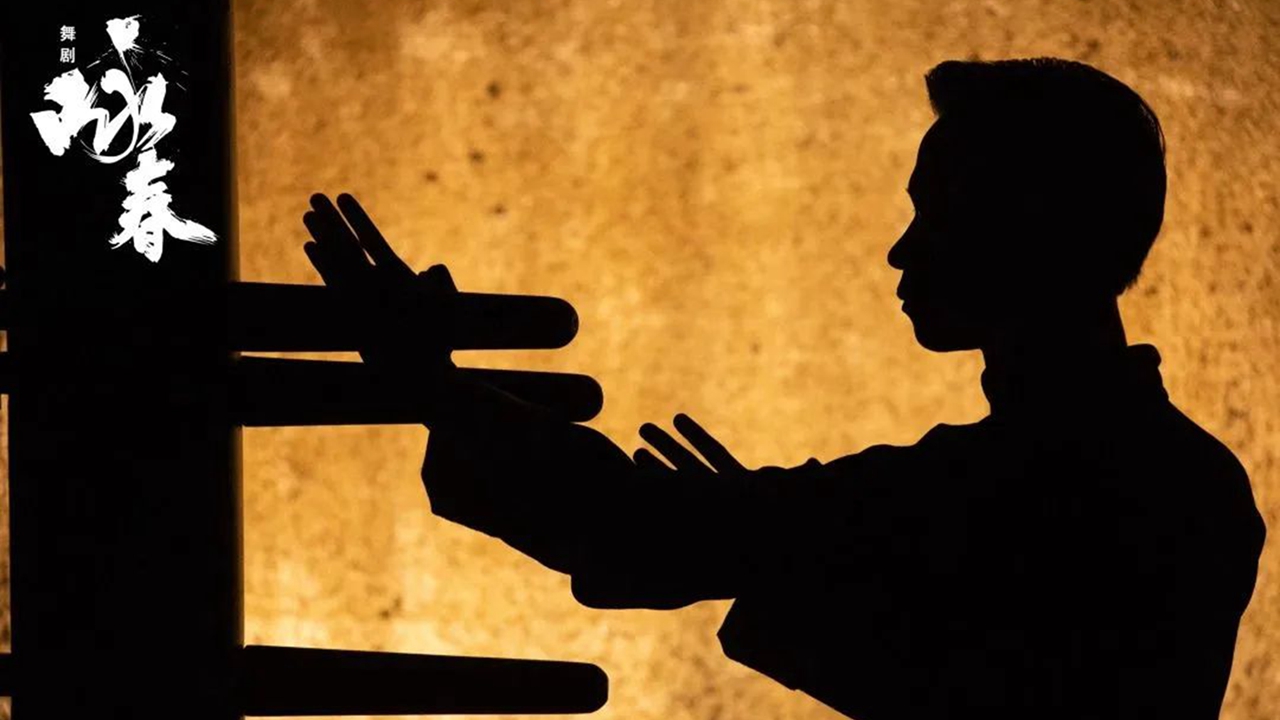 Chang Hongji in a scene from "Wing Chun." Photos courtesy of SZODT

Chang Hongji, a leading dancer of the SZODT, plays the role of Ip, and two other top SZODT dancers Zhang Yashu and Feng Haoran also lead in the show, acting as young people who live in a different time and space (possibly modern times) and somehow miraculously travel back to meet the master and get involved in his life.
"We hired martial arts instructors to train our dancers," said director Zhou. Some 40 dancers, some in multiple roles, appear in different scenes, making it a stunning experience for the audience to appreciate the beautiful dance moves and at the same time try to unravel a story told with ingenuity.
Han and Zhou previously directed such hit dance shows as "The Eternal Wave" and "Only Green." "Dragon Boat Racing," another collaboration between Han and Zhou, was also themed on Cantonese culture. It won a Wenhua Award handed out by the Ministry of Culture in 2016. "It's natural that we add a lot of Cantonese cultural elements in 'Wing Chun.' For example, we used gambiered Canton gauze as material for the costumes," Han explained.
Young musician Yang Fan who provided the scores, stage designer Hu Yanjun, lighting designer Ren Dongsheng, costumes designer Yang Donglin, and multimedia designer Tan Yingjie are all top talents in their respective fields in China. Calligrapher Xu Jing wrote the Chinese characters for "Wing Chun" to be projected on the backdrop at the beginning of the show.
Zeng Xianglai, chief of the Culture, Radio, Television, Tourism and Sports Bureau of Shenzhen Municipality which co-produces the show, said the show is meant to promote traditional Cantonese culture and pay tribute to the common folks who work hard, uphold justice and dream big.
The national tour of "Wing Chun" will continue after the Pingshan Theater shows.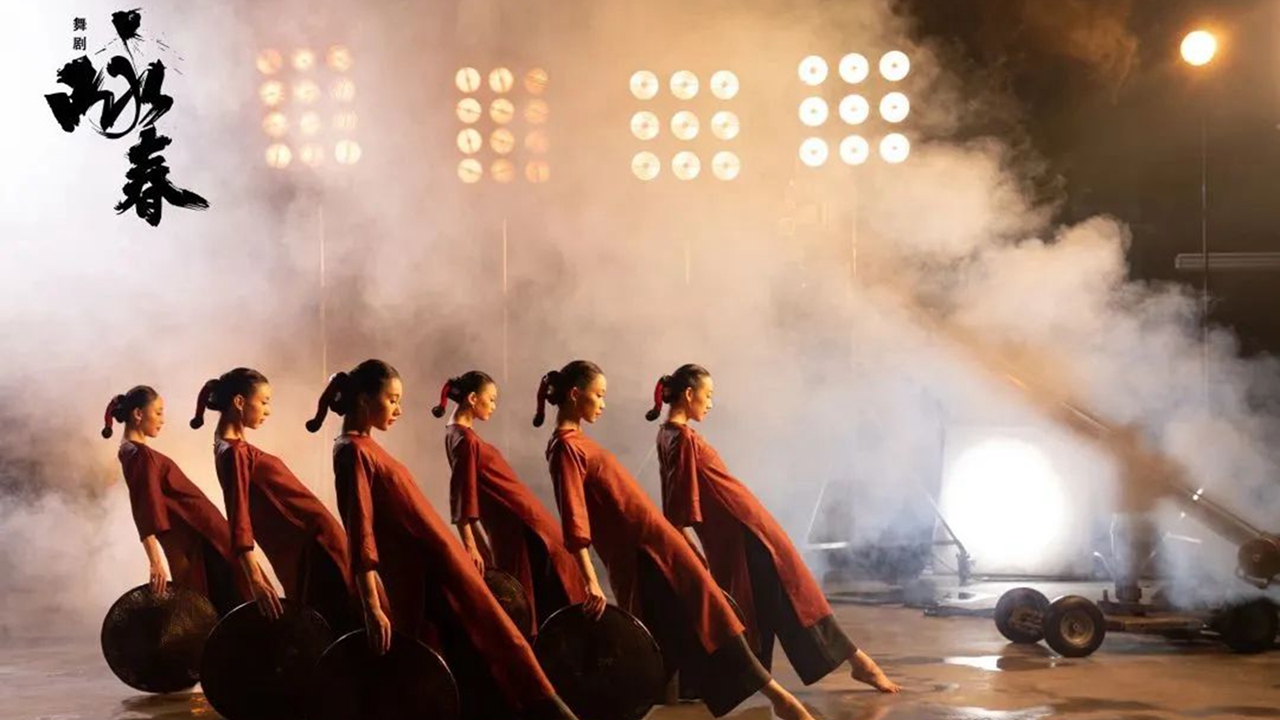 Costumes in "Wing Chun" are made of gambiered Canton gauze.
Time: 8 p.m., March 11; 3 p.m., March 12
Booking: WeChat account "PingShanTheatre"
Venue: Pingshan Theater, Pingshan District (坪山大剧院)
Metro: Line 14 to Pingshan Square Station (坪山广场站), Exit D1