A representative of a Shenzhen company shakes hands with a representative of the high-tech park of Laibin City, Guangxi, after the two sides signed a Letter of Intent at a business promotion conference in Shenzhen yesterday. Photos courtesy of conference organizers
Seven enterprises from Shenzhen signed a Letter of Intent with the high-tech park of Laibin City, Guangxi Zhuang Autonomous Region, at a business promotion conference held in the city yesterday.
The projects involve cooperation covering technologies such as LED display, new energy storage, intelligent manufacturing, and bio-pharmaceutical manufacturing.
A total of 83 enterprises from the Guangdong-Hong Kong-Macao Greater Bay Area (GBA) participated in the conference.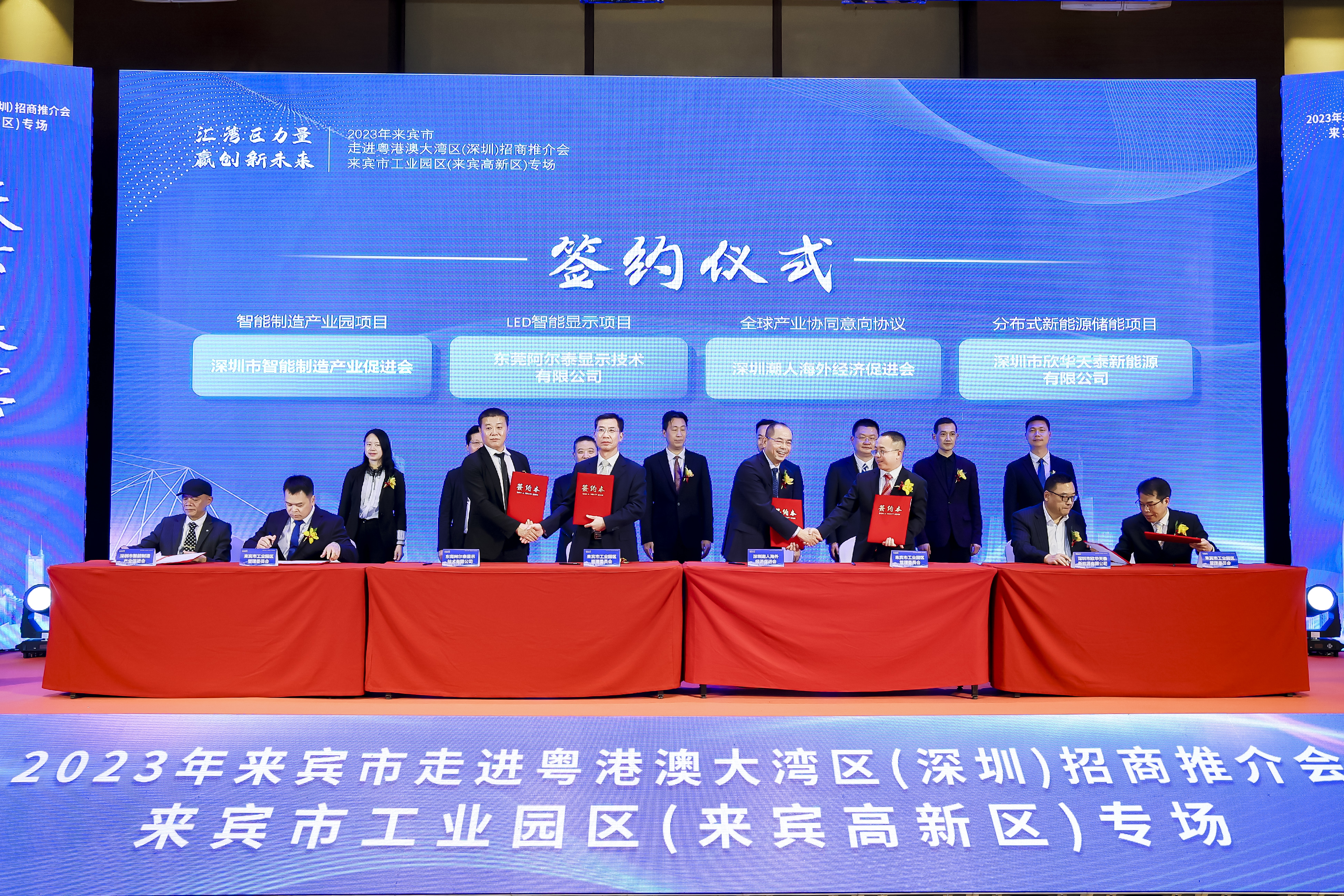 The signing ceremony yesterday.

"The Laibin Hi-Tech Park had a solid industrial foundation and advantages in geographical location, labor and land costs, transportation, ecological environment, and mineral resources," Li Guangshao, deputy mayor of the city, said at the conference.
Thus far, a total of 230 enterprises have settled in the high-tech park, which has formed six industrial clusters in metal materials, food and pharmacy, electronic information, digital economy, and new materials.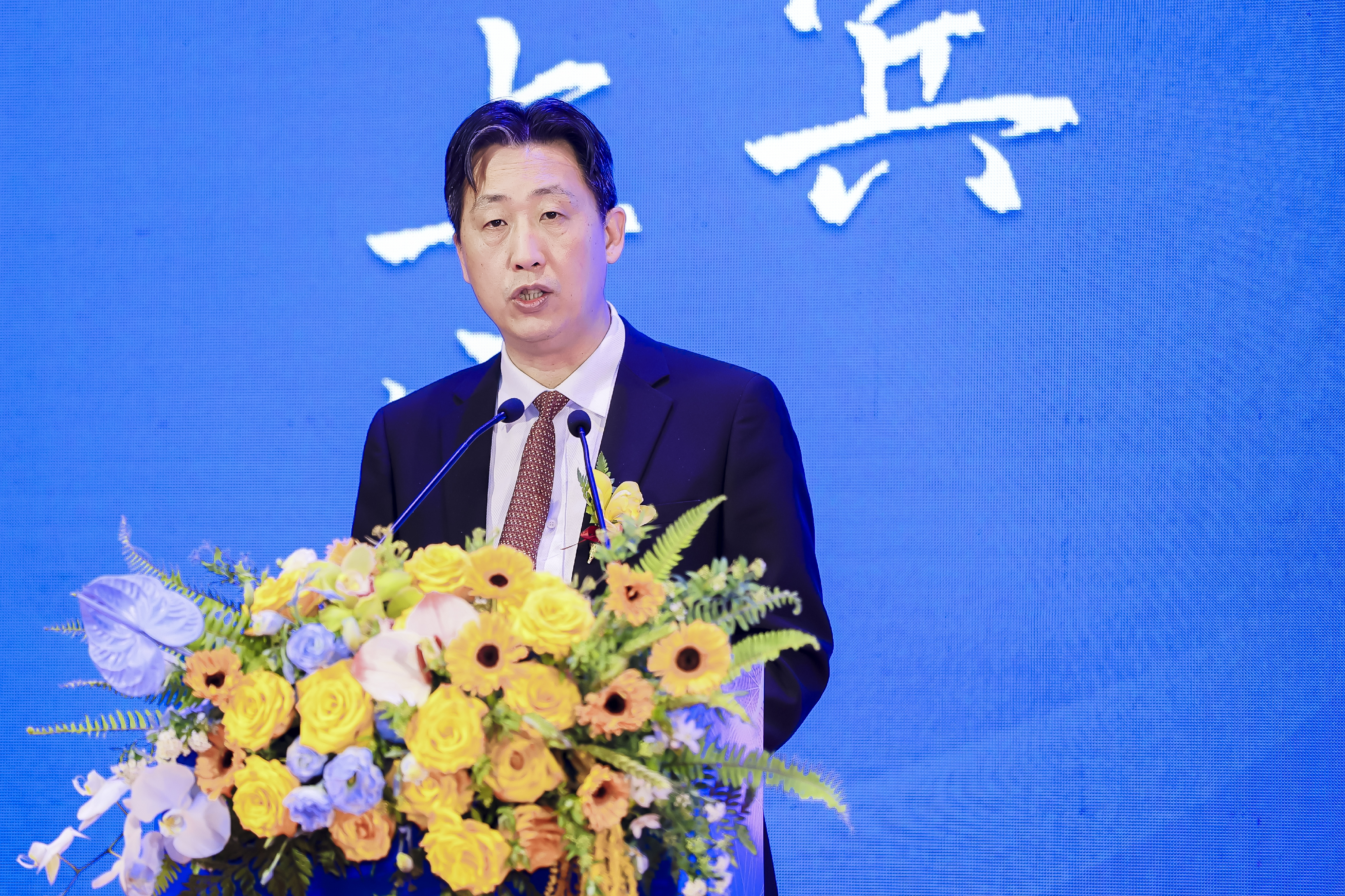 Li Guangshao, deputy mayor of Laibin, gives a speech yesterday.

"The city, which is located in Central Guangxi, is an ideal place to undertake industrial transfers from the enterprises in GBA," Li said. Thus far, the industrial park has attracted 42 enterprises to settle in. It has five specialized industrial parks engaged in electronic information and new materials among others.
The government had set up special funds for industrial development and gives full support in land use, financial services,and technological innovation for enterprises engaged in aluminum processing, electronics information, bio-pharmacy and digital economy.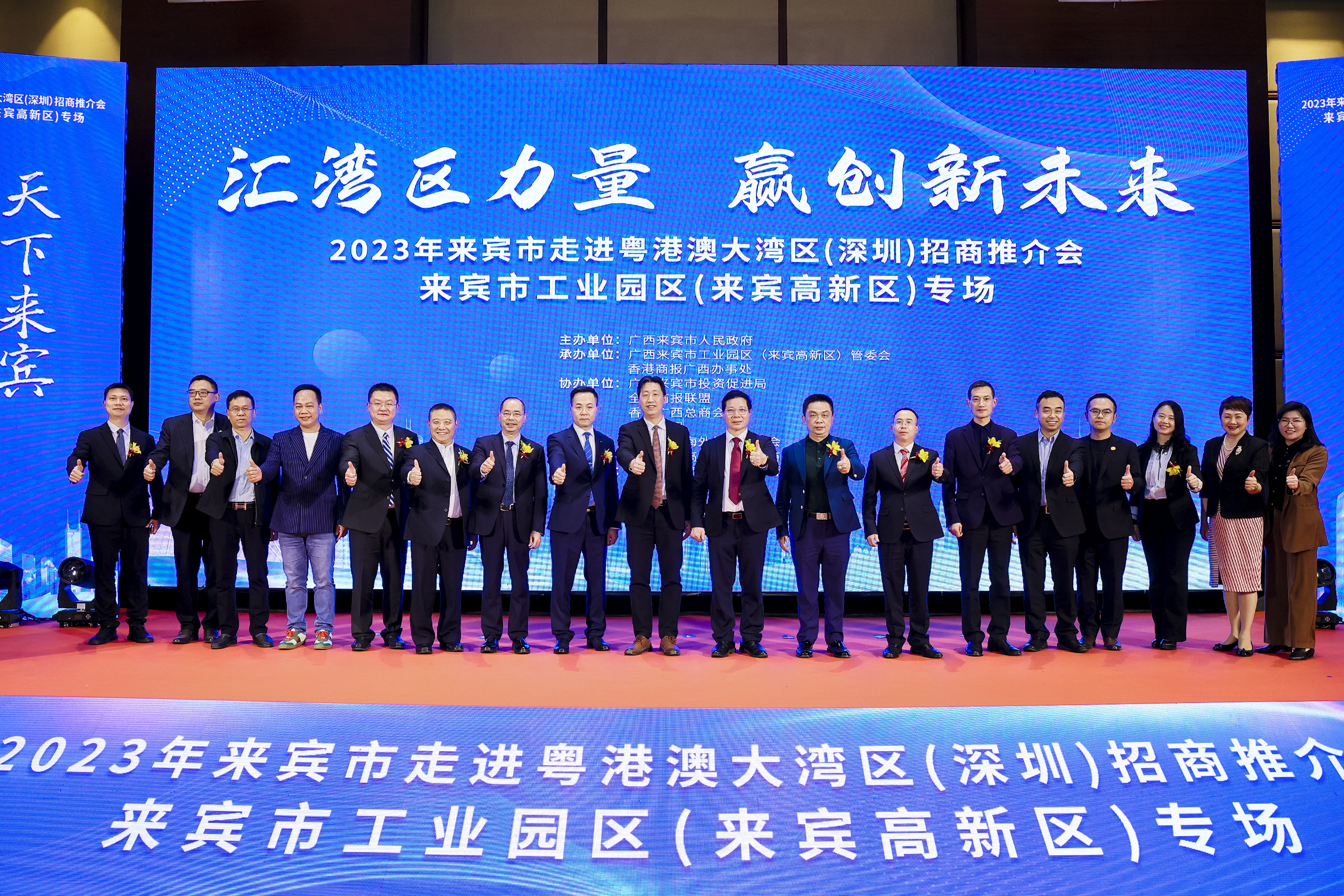 Participants pose for a group photo at the ceremony yesterday.

The Guangxi One Touch Photo-electricity Co. was founded by Shenzhen investments in January this year. Its chairman Chen Tianyi said the reasons for choosing Laibin include its geographical location that enjoys fast expressway, high speed railway and water transportation services.
"The pre-assembled factory houses, one-stop service and government support in factory house decoration, taxation and rents enabled us to be ready for production in just three months," said Chen. The company had invested 150 million yuan (US$1.89 million) for the production of touch screens of different sizes that can be widely used in commercial displays, computer panels, in-car GPS, industrial control, education and medical services.