The popularity of camping in recent days has increased by 1,000% year on year, according to information released by internet giant Meituan on Monday.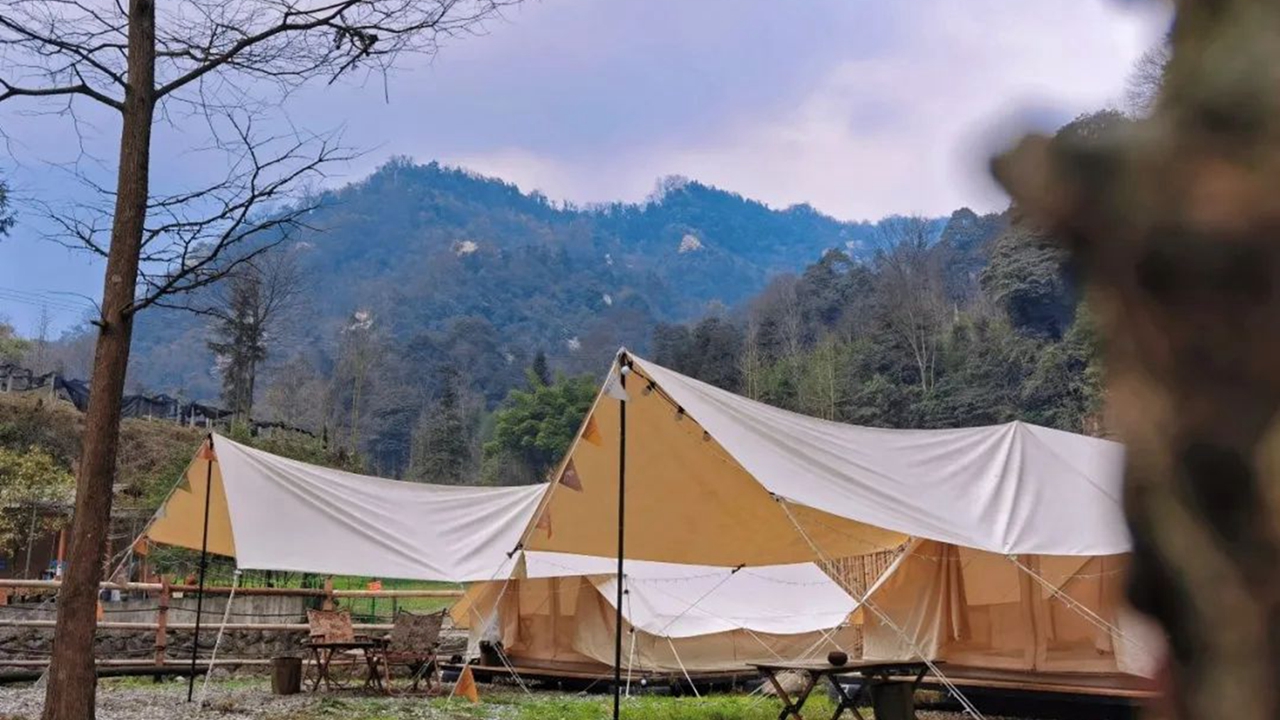 Camping has become a preferred leisure choice for many, especially the young and families with children. Photos from DT News

Data from Meituan and its Dazhong Dianping platform showed that the search volume for camping in the last two weeks increased by 450% year on year, which also helped boost the popularity of camping-featured restaurants and coffee shops.
The number of comments related to camping rose by nearly 300%. Residents in Longgang, Nanshan and Luohu districts showed a greater interest in camping.
A citizen surnamed Huang runs a camping site at the foot of Wutong Mountain. Huang told Shenzhen Economic Daily that his business has experienced a robust recovery since late February.
According to Huang, young people are his main customers during weekdays, while more families come during weekends. Sometimes, all of his 50 tents would be fully booked during weekends.
Some companies would choose camping for their team-building activity. The demand from companies evidently increased but was not enough, and Huang sees this as a new opportunity.
Huang also noticed that many customers would search online to check out comments and services before visiting his camping site, which offers him many operational ideas.
In order to meet his customers' photo needs, Huang prepared dozens of free photography tools such as newspapers, magazines and light reflectors. Huang also hired a clown to entertain children during weekends.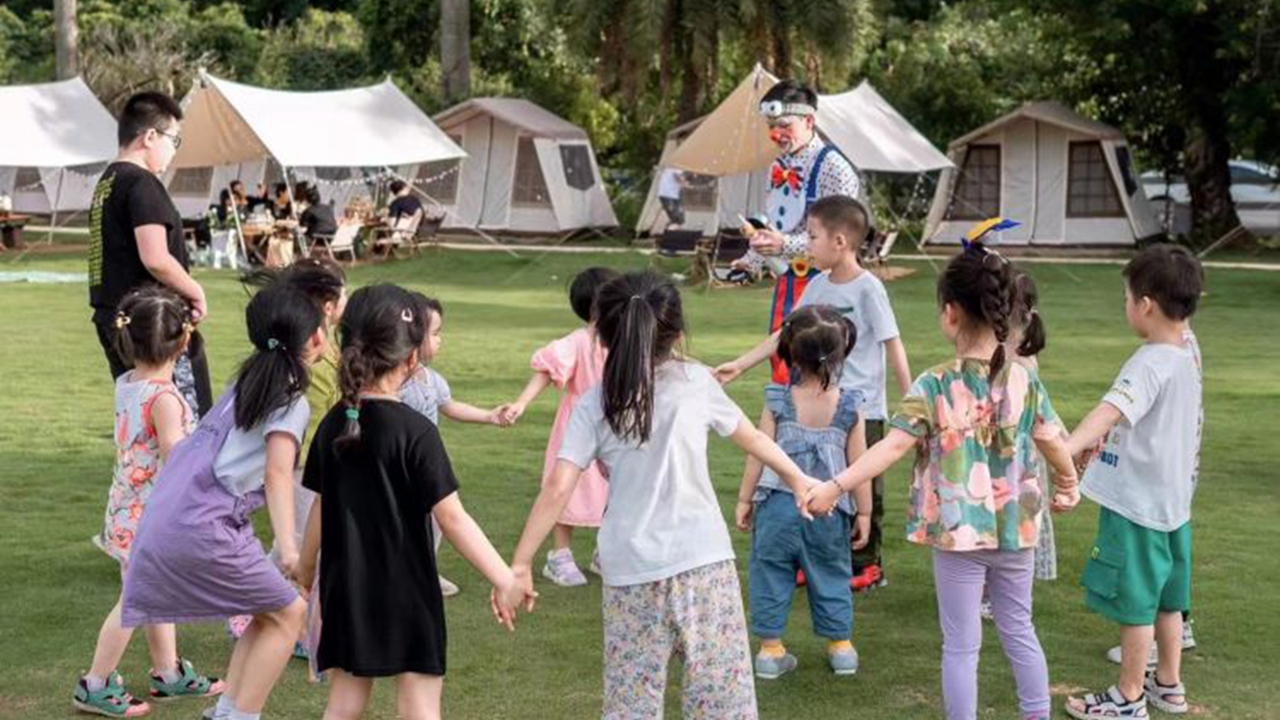 Children circle around a little girl to play a game at the camping site operated by Huang at the foot of Wutong Mountain.

Camping has also become a burgeoning trend in other cities of the Guangdong-Hong Kong-Macao Greater Bay Area, according to the report.
A camping site owner surnamed Fan from Guangzhou said his customers come from Guangzhou and surrounding cities including Shenzhen, Dongguan and Huizhou. A lot of them booked a two- or three-day trip at his site, and his site has been fully booked the past couple of weekends.
The camping trend has also offered new opportunities for hotels, restaurants and cafés to expand their business models. As of March, the number of camping-related companies recorded on Meituan grew by over 70% year on year.
Fan added that camping has become a new lifestyle, and it will become a more mature industry with the most quality operators.