Shenzhen has been named one of the top 20 destinations in China to enjoy the blossoming of flowers, according to a list released by Ctrip.com, an online tourism service provider. The ranking was based on the popularity of each location among tourists.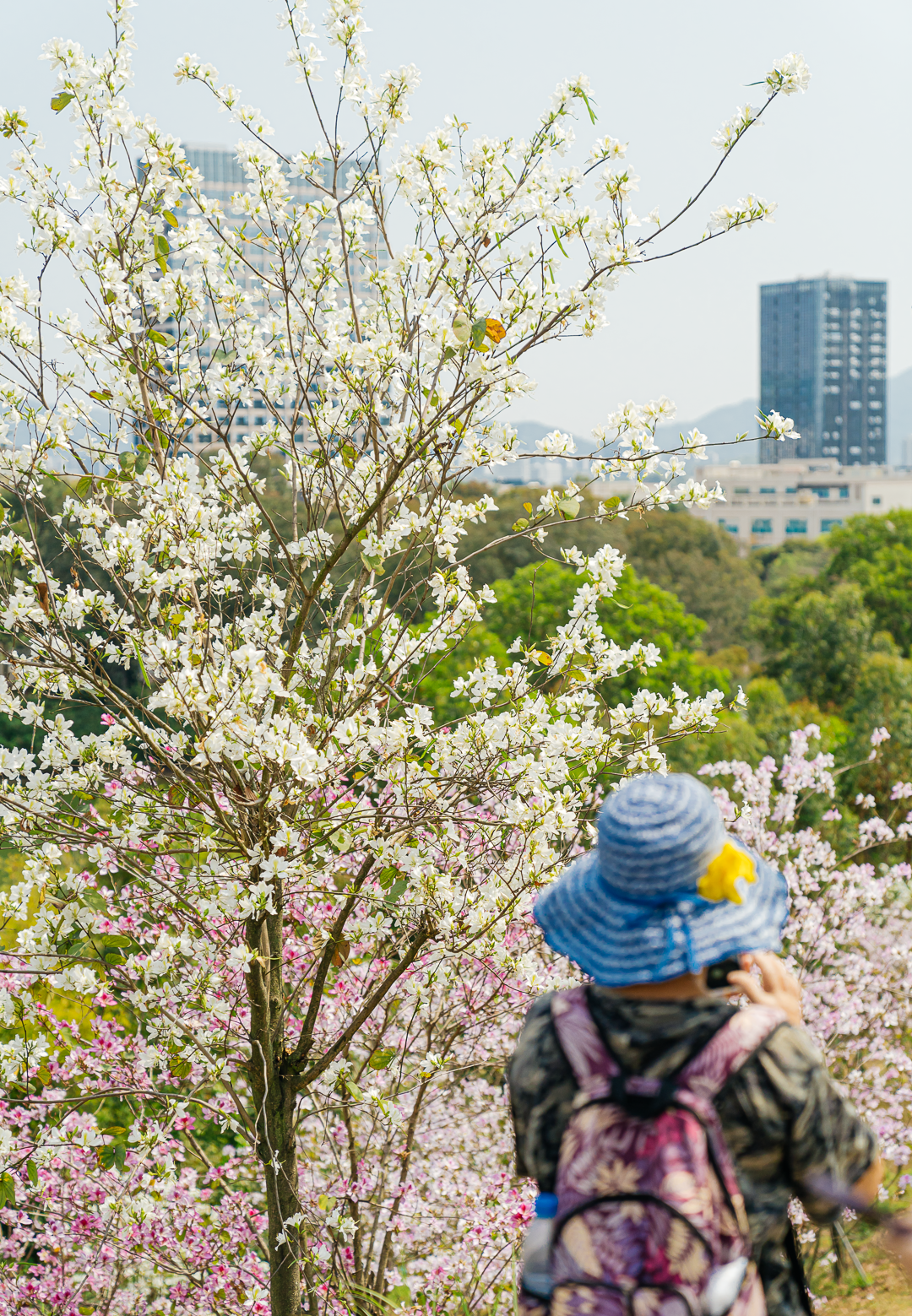 A visitor takes photos of blooming orchid flowers in Pinghu Ecological Park in Longgang District. File photo

The other 19 places that made the list are Anshun and Bijie in Guizhou Province; Wuxi, Nanjing and Xinghua in Jiangsu Province; Wuhan in Hubei Province; Wuyuan County in Jiangxi Province; Zhangping in Fujian Province; Luoping and Nanjian Yi autonomous counties in Yunnan Province; Beijing; Guangzhou and Shaoguan in Guangdong Province; Jinan in Shandong Province; Luoyang in Henan Province; Chongqing; Xi'an in Shaanxi Province, and Bomi County in the Tibet Autonomous Region.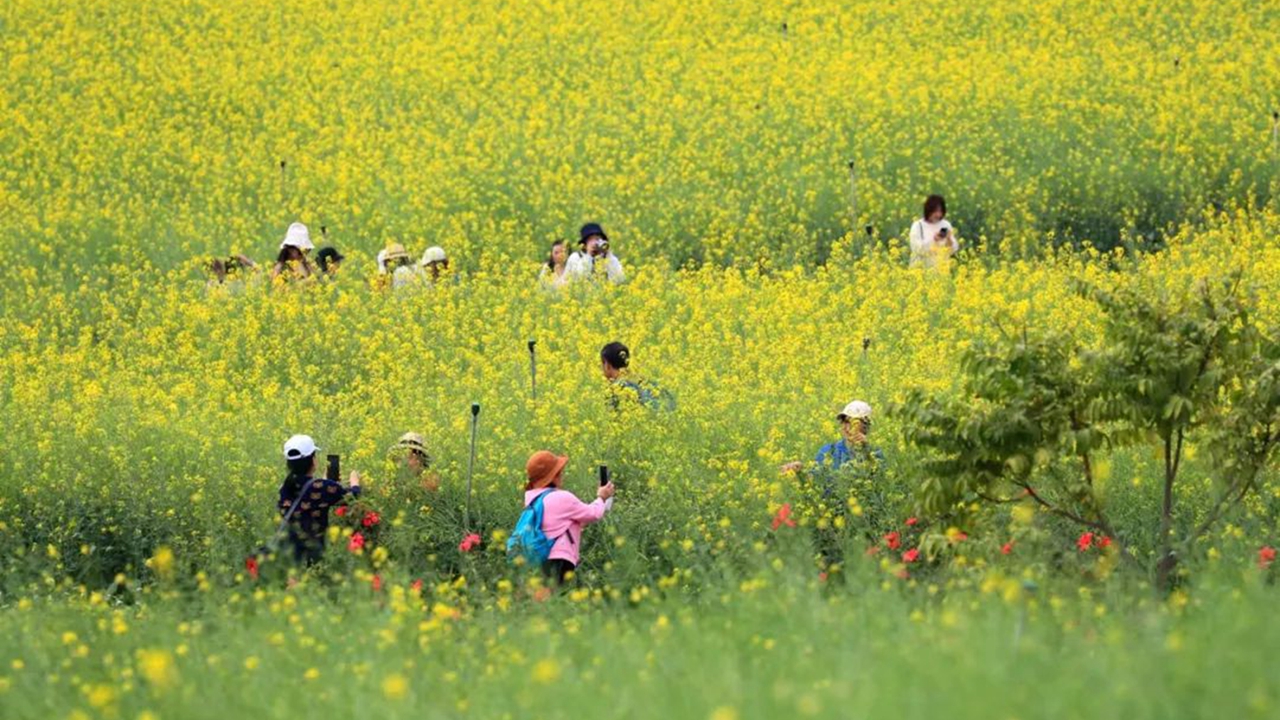 Visitors take photos in a sea of rapeseed flowers in OCT Farm in Guangming District. Sun Yuchen

As the weather warms up and flowers begin to bloom, flower-viewing tours have become increasingly popular. According to data from Ctrip, orders for tickets to flower-viewing scenic spots and long-distance flower-viewing package tours have increased significantly since March.
Since the beginning of the month, the number of ticket bookings for flower-viewing scenic spots has increased by nearly three times compared to the same period in February, and has seen a 150% increase year on year, according to Ctrip.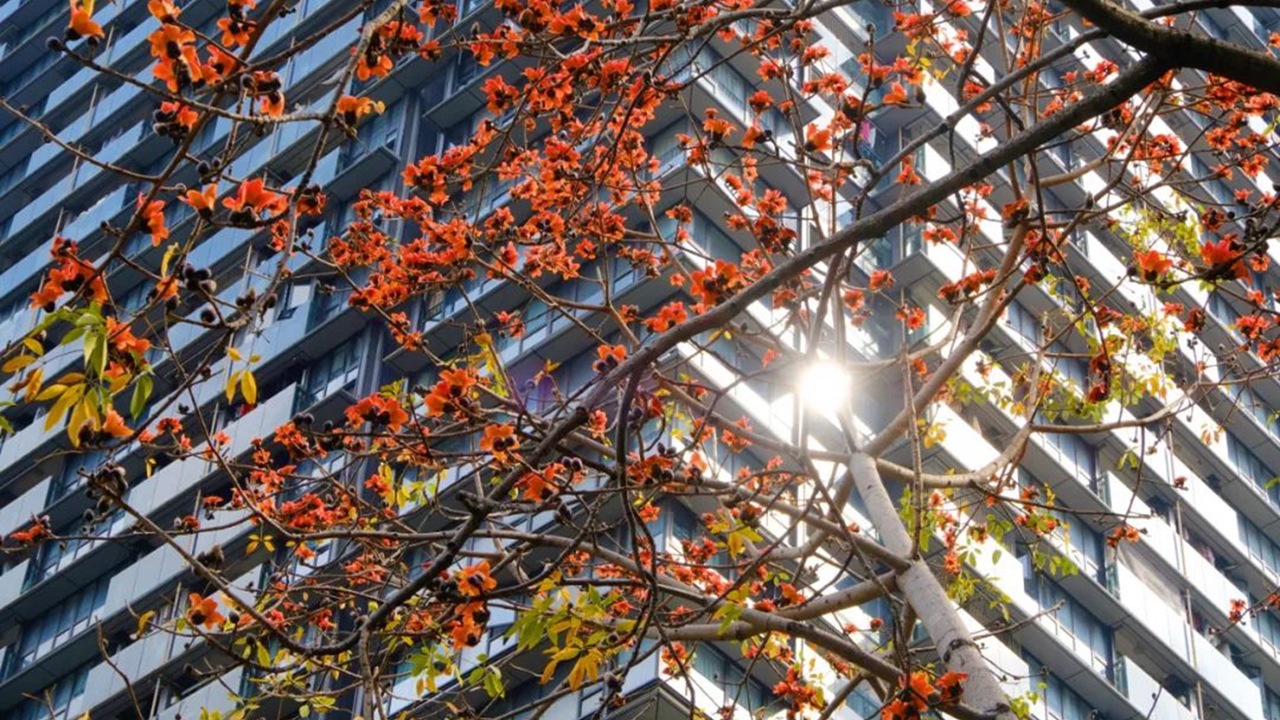 Kapok flowers are in full bloom on trees in Jingtian, Futian District. Lin Lin

Young people are the major demographic fueling the popularity of flower appreciation, with those born after 1980, 1990 and 2000 accounting for 35%, 30% and 20% of ticket bookings, respectively, according to the data.
Bookings for long-distance flower-viewing package tours on the platform have also surged over the past 15 days. Orders for domestic group tours increased by nearly 70% month on month, which is almost four times higher than last year.
Citizens walk in a meadow with falling kapop flowers in Lianhua Hill Park in Futian District. Liu Xudong

In addition, flower viewing and camping also seem to be a perfect match for a spring outing. According to data from Ctrip, since March, bookings for domestic camping products have increased by 125% compared to the same period in February and more than doubled year on year.
The banks of the Dasha River are livened up by blossoming pink trumpet trees. Liao Wanyu

Camping-related tourism products in Guangzhou, Shanghai, Deqing, Shenzhen and Hangzhou have been the most popular on Ctrip since March.