As one strolls through the grounds of the College of Urban Transportation and Logistics at the Shenzhen Technology University (SZTU), it is impossible to overlook the Beetle-shaped Volkswagen car sculpture placed next to the college building.
The sculpture is a testament to the inspiration and guidance that the German automobile industry has provided to its Chinese counterpart over the decades.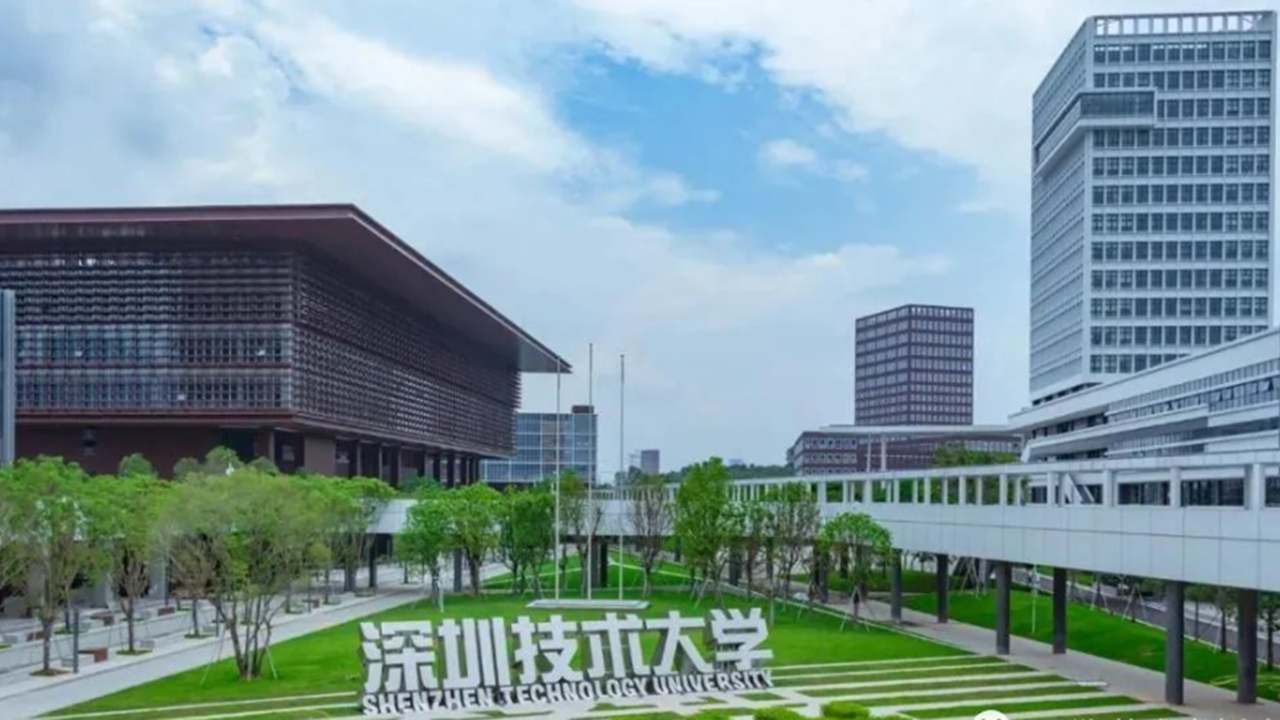 A view of Shenzhen Technology University. File photo

Out of the 15 colleges at the SZTU, two are led by German deans. In 2018, Franz Raps was appointed as the inaugural dean of the College of Urban Transportation and Logistics, becoming the first foreign dean of the university. It was Raps who introduced the racing studio concept to the SZTU.
"Designing and assembling racing cars is very popular among German technical universities. If the students can design and assemble a racing car and make it actually run, I believe they need not worry about finding a job in the future," Raps said.
Ideal workplaces for SZTU graduates are in the vicinity. Just 7 kilometers away from the university, at the foot of a hill, lies the global headquarters of one of China's leading new energy vehicle (NEV) manufacturers, BYD Co.
Last year, BYD produced more than 1.88 million passenger and commercial vehicles, most of which were NEVs. Since March last year, the firm has halted the production of automobiles solely powered by gasoline.
In October 2022, BYD signed a cooperation agreement with Sixt, a German car rental company, to provide NEV rental services for the European market. Together, the two companies are expected to jointly promote the electric transformation of the local car rental market.
Under the agreement, Sixt will purchase at least 100,000 NEVs from BYD in the next six years.
For a long time, the electronic information industry has been Shenzhen's major economic pillar. Today, a new cluster of promising NEV firms have emerged in this bustling city.
Yu Xiquan, head of the municipal industry and information technology bureau, said that in terms of hardware, Shenzhen has built a closed loop of the core technology chain for NEVs, covering all aspects from research and development to manufacturing components and products, including core modules, power batteries and precision structural parts.
Yu said batches of electronic information, internet and artificial intelligence firms in Shenzhen have forayed into developing intelligent driving software.
A decade ago, the cooperation between China and Germany was clearly defined, as Germany provided technologies and China provided production, according to Raps.
"Today, China is developing at a rapid pace and becoming much more advanced in science and technology. I think Sino-German cooperation needs to find a new balance point," Raps said.